Ruskou ropu a plyn nahraďme obnovitelnými zdroji
AUCKLAND/STOCKHOLM – Ruská invaze na Ukrajinu otřásla řadou dlouholetých předpokladů Západu ohledně základů míru v Evropě. Mimo jiné oživila pozornost, již tvůrci politik věnují energetické závislosti coby klíčovému strategickému tématu.
Spojené státy oznámily okamžitý zákaz dovozu ruské ropy a plynu, zatímco Velká Británie a Evropská unie se zavázaly je osekávat pozvolněji. Důvody jsou nabíledni: potrestat Rusko, zkrátit jeho mocenské páky a obnovit mír na Ukrajině. Jenže chybná rozhodnutí učiněná dnes ­– konkrétně pokračující upřednostňování fosilních paliv oproti obnovitelné energii – by nás mohla vehnat do mnohem méně mírové budoucnosti.
Některé západní země dopustily, že se v posledních letech dostaly do přílišné závislosti na ruské ropě a plynu, takže rozhodnutí od nich ustoupit nebylo snadné. Ještě větší a těžší rozhodnutí, před nímž teď západní vlády stojí, ale spočívá v tom, jak snížit celkovou závislost na fosilních palivech. Jednoduše nahradit jeden špinavý zdroj energie jiným by řešení rostoucích hrozeb plynoucích ze změny klimatu odložilo na později ­– pokud by se pak ještě vůbec daly řešit.
Vzhledem k presu současné ukrajinské krize by taková krátkozrakost byla pochopitelná. Západní vlády musí vyplnit energetickou mezeru vzniklou zastavením dovozů ruských fosilních paliv a zároveň minimalizovat újmu způsobenou národním ekonomikám. Veřejnost je s nimi prozatím zajedno. Pokud ale nadměrně vystoupají ceny energií nebo výpadky začnou působit příliš velké těžkosti, výsledný ekonomický chaos by mohl podporu veřejnosti nahlodat.
Alternativní zdroje energie tudíž musí naběhnout rychle a zajistit cenově dostupné a spolehlivé dodávky. Neměly by nás přitom uvazovat do nových geopolitických spletenců, které by mohly působit problémy později.
Na nedávné výroční energetické konferenci CERAWeek v texaském Houstonu generální ředitelé velkých ropných korporací a jejich lobbisté pohotově navrhli zvýšení produkce ropy a plynu, odstranění těžebních limitů, uvolnění regulace a zrušení politik zaměřených na snižování emisí oxidu uhličitého. V tomtéž duchu se vyjádřilo několik energetických analytiků a ekonomů.
Secure your copy of PS Quarterly: The Year Ahead 2023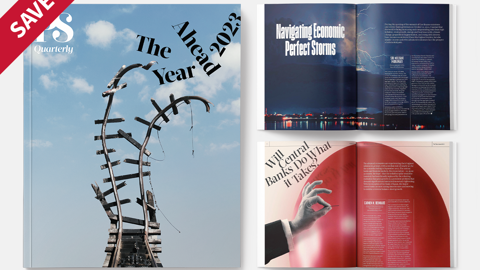 Secure your copy of PS Quarterly: The Year Ahead 2023
Our annual fourth-quarter magazine is here, and available only to Digital Plus and Premium subscribers. Subscribe to Digital Plus today, and save $15.

Jenže za situace, kdy se největší hrozbou podlamující bezpečnost po celém světě stává změna klimatu, by zvýšení sázek na fosilní paliva bylo tragickou chybou – svět by v důsledku takové volby mohl v nadcházejících desetiletích zažívat víc násilí.
Zpráva o těžebním nesouladu z roku 2021 zdůraznila rozpor mezi současnou produkcí fosilních paliv a klimatickými závazky. Za současných politik je globální oteplování na cestě k dosažení katastrofálních 2,7° Celsia v tomto století. Je zapotřebí urychleně zavírat vrty a doly a snižovat těžbu, nikoli rozšiřovat kapacity.
Působením změny klimatu ve světě narůstá nebezpečí a ubývá stability. Neúprosné hodnocení obrovských ekonomických a lidských škod raných účinků změny klimatu, které už teď zažíváme, nabízí nejnovější zpráva Mezivládního panelu ke změně klimatu (IPCC), již generální tajemník OSN António Guterres označil za "atlas lidského utrpení". Vykresluje budoucnost, které musíme předejít.
Šetření zaměřené na titulky v uplynulých 12 měsících odhaluje rekordní záplavy, bouře, přírodní požáry, vlny veder a sucha. V důsledku změny klimatu všechny tyto povětrnostní události nabývají na četnosti, intenzitě a nebezpečnosti pro životy lidí a všechny mohou zvyšovat pravděpodobnost konfliktu a nestability. V zemích považovaných za nejvíce exponované vůči změně klimatu působí dnes 80 % mírových sborů OSN. Nedávná studie zjistila, že vzestup teploty o 1°C souvisí s 54% zvýšením četnosti konfliktů v částech Afriky, kde o ubývající zásoby vody a úrodné půdy soupeří nomádští pastevci a usedlí zemědělci.
Jak zpráva IPCC správně podotýká, důsledky změny klimatu destabilizují nejrychleji místa, kde už je napětí vysoké a vládní struktury oslabené nebo zkorumpované. Jak ukazuje rešerše pro nadcházející zprávu iniciativy Environment of Peace při Stockholmském mezinárodním institutu pro výzkum míru (SIPRI), ozbrojeným extremistickým skupinám jako aš-Šabáb, Islámský stát a Boko Haram se daří v regionech sužovaných nejhoršími dopady změny klimatu. Mezi lidmi, jejichž životy a živobytí jsou kvůli záplavám a suchům čím dál prekérnější, nacházejí rekruty a podporovatele.
V našem globalizovaném, zasíťovaném světě se mohou ozvěny lokálních klimatických dopadů rychle šířit, skrze šoky v dodavatelských řetězcích, přelivy konfliktů a masovou migraci. A jak názorně ukazuje ruská invaze na Ukrajinu, současný řád založený na pravidlech je děsivě křehký, a obyčejní lidé jsou proto nuceni čelit příšerným důsledkům.
Odmítnutí ruské ropy a plynu na Západě vytváří příležitost k urychlení odchodu od fosilních paliv. Zčásti může úkol splnit zlepšování energetické účinnosti a jiné snižování poptávky.
Co se týče zbytku, ekonomický smysl dávají obnovitelné alternativy jako sluneční a větrné elektrárny. Jejich výstavba je mnohem rychlejší a bezpečnější než u jaderných bloků či většiny diskutovaných náhrad v oblasti fosilních paliv. Nadto nikoho nevystavují působení vzestupů a propadů na globálních trzích s palivy.
Logika ukazuje jediným směrem. Jen pokud se oprostíme od fosilních paliv, dosáhne svět skutečné energetické bezpečnosti – a bude mít šanci budovat mírovější, pro život příznivější a finančně schůdnou budoucnost.
Z angličtiny přeložil David Daduč
Autoři jsou členy expertního poradního panelu iniciativy Environment of Peace při SIPRI.