Os refugiados são essenciais para a resposta à COVID-19
CAMBRIDGE – No mês passado, pelo Dia Mundial dos Refugiados, a Agência das Nações Unidas para os Refugiados (UNHCR) lançou a sua campanha Every Action Counts (NdT: Todas as Acções Contam), para salientar que todas as contribuições no sentido da criação de um mundo mais justo e inclusivo são importantes. Todas as pessoas, incluindo os refugiados, podem ter um impacto profundo na sociedade. Mas ao mesmo tempo que comemoramos a coragem e as contribuições dos refugiados, nomeadamente na luta pela justiça racial e nas linhas da frente da pandemia da COVID-19, devíamos também reconhecer os desafios que enfrentam e proporcionar-lhes as protecções que merecem.
Atente-se, por exemplo, que as intervenções mais eficazes na protecção contra a COVID-19 (lavagem frequente das mãos, cumprimento de orientações de distanciamento social e utilização de máscara) estão frequentemente fora do alcance dos refugiados. Muitos dos 79,5 milhões de pessoas obrigadas a deslocar-se em todo o mundo (1% da humanidade) não têm acesso a água limpa ou sabão, e muito menos a cuidados de saúde. Vivem frequentemente em tendas exíguas e em campos sobrelotados. Uma família inteira pode ter de partilhar uma única máscara.
Isto expõe os refugiados a um risco acrescido de contraírem o vírus (e de morrerem). Num hotel do sul da Grécia, 148 requerentes de asilo testaram positivo para a COVID-19. Em Singapura, 93% dos casos de COVID-19 ocorreram em dormitórios que albergavam trabalhadores migrantes. No Bangladesh, onde os campos de refugiados estão cheios de Rohingya (estima-se que tenham fugido 730.000 da brutal repressão militar do vizinho Myanmar desde 2017) um único paciente de COVID-19 pode originar entre 2.040 e 2.090 mortes. Os riscos são exacerbados por catástrofes naturais como o ciclone Amphan, que atingiu o Bangladesh (e a Índia oriental) em Maio.
Mesmo fora destes campos, os refugiados enfrentam um risco de infecção mais elevado. Para começar, estão desproporcionalmente representados nos empregos "essenciais" que mantiveram as sociedades e as economias em funcionamento durante a pandemia. Segundo os últimos dados do American Community Survey, mais de 15% de todos os refugiados nos Estados Unidos trabalham no sector da saúde. Os trabalhadores refugiados também são essenciais para o funcionamento da cadeia de abastecimento alimentar da América, já que dezenas de milhares trabalham na indústria transformadora, em mercearias e restaurantes.
Muitos destes trabalhadores carecem das protecções adequadas nos seus empregos. Nos EUA, as unidades de transformação de carnes, locais já de si perigosos para trabalhar, tornaram-se focos de COVID-19, nomeadamente porque os elevados objectivos de produção dificultam os comportamentos básicos de protecção, como o distanciamento físico ou mesmo cobrir a face em caso de espirro ou tosse.
Além disso, estes empregos "essenciais" são frequentemente mal pagos e não incluem prestações essenciais, como cuidados de saúde e ausências remuneradas por doença. Embora os refugiados contribuam todos os anos com milhares de milhões de dólares para a economia dos EUA, têm mais probabilidades de vivenciar a pobreza e a fome que os locais, e de não ter acesso a medicamentos dispendiosos para doenças pré-existentes que agravam os riscos da COVID-19.
Subscribe to Project Syndicate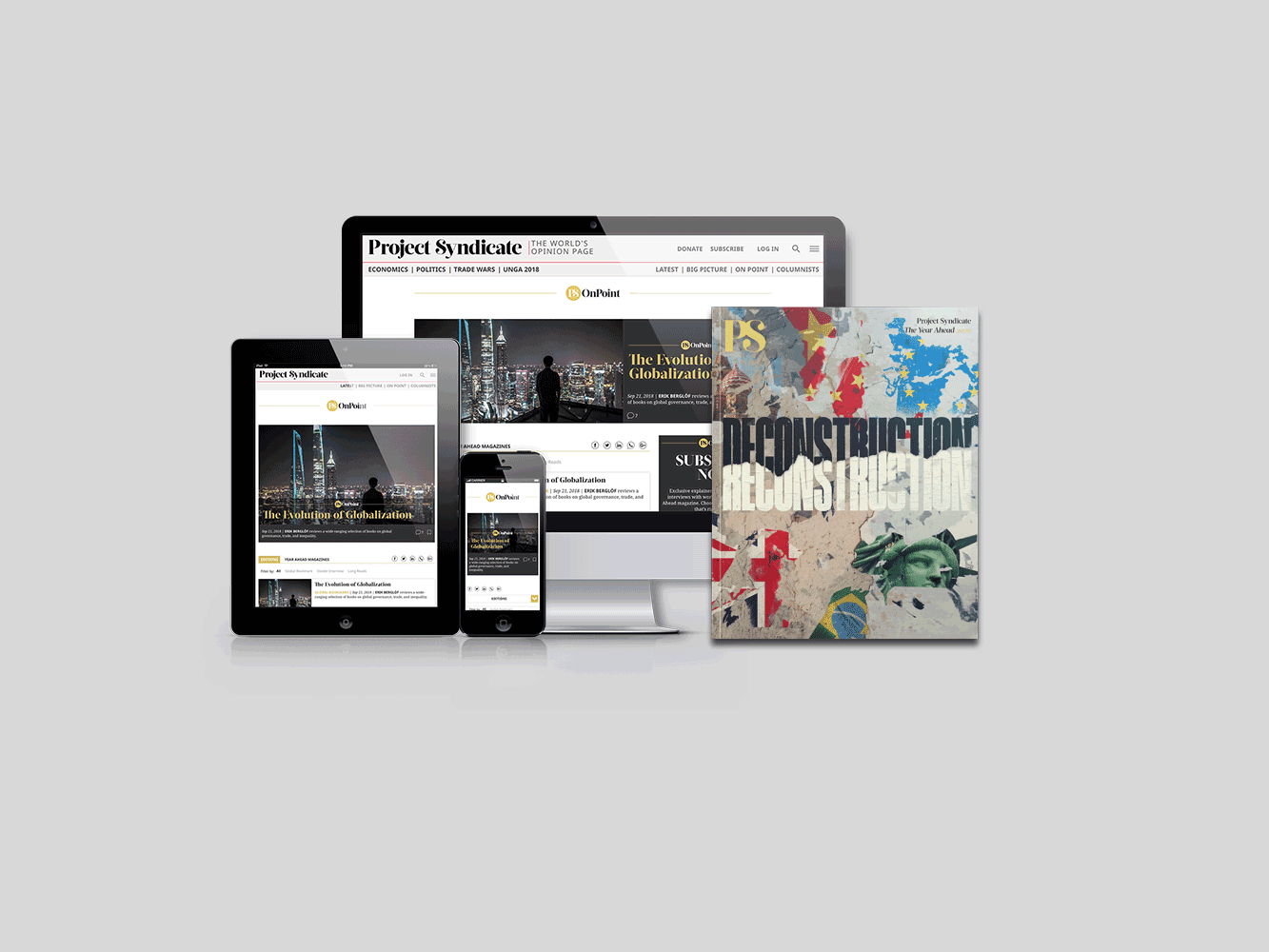 Subscribe to Project Syndicate
Enjoy unlimited access to the ideas and opinions of the world's leading thinkers, including weekly long reads, book reviews, and interviews; The Year Ahead annual print magazine; the complete PS archive; and more – all for less than $2 a week.
Os refugiados podem ainda encontrar dificuldades no acesso aos testes, especialmente nos campos de refugiados e em estados frágeis. Mas isso também se verifica nos EUA: embora os testes sejam supostamente gratuitos, os refugiados e as pessoas de cor têm menos probabilidades de serem submetidos aos mesmos. Um motivo determinante é a nova "regra do encargo público", segundo a qual os imigrantes que tenham usado (ou que se considere provável virem a usar) prestações sociais verão ser rejeitados os seus pedidos de visto.
Não há desculpa para limitar o acesso aos testes à COVID-19. Estes podem marcar a diferença entre a vida e a morte não apenas para quem é testado, mas também para todos os que contactaram essa pessoa. E os testes não precisam de ser dispendiosos: o Mass General Brigham Center for COVID-19 Innovation Direct-to-Consumer Working Group, onde sou voluntária, avaliou de forma positiva testes à COVID-19 rápidos e de baixo custo.
A COVID-19 pode afectar desproporcionalmente os desfavorecidos e os marginalizados, mas isso não significa que todas as outras pessoas estejam seguras. Pelo contrário, o único modo de enfrentar eficazmente a pandemia consiste em garantir que todos – ricos ou pobres, refugiados ou locais – estão protegidos. A saúde de cada um depende da saúde de todos.
É por isso que os governos locais e nacionais têm de incorporar os refugiados nos planos de resposta a pandemias, como fizeram a UNHCR e a Organização Mundial de Saúde, ao garantirem o acesso a máscaras, desinfectante para mãos, testagem, tratamento e, em última análise, uma vacina. Portugal deu um exemplo de liderança adaptativa e foi pioneiro desta abordagem inclusiva, concedendo temporariamente, a todos os migrantes e requerentes de asilo com pedidos pendentes, o acesso ao sistema de saúde.
Mas para acabar com a crise da COVID-19 é necessária uma vacina segura, eficaz e que seja amplamente distribuída. Para acelerar o desenvolvimento, os países devem partilhar informações vitais, no reconhecimento de que a multiplicidade de esforços pode resultar numa protecção mais precisa (como no caso dos idosos). Para garantir que o resultado é seguro para todos, as empresas farmacêuticas devem conceber ensaios clínicos que sejam etnicamente inclusivos (já em curso para 18 candidatas a vacina) e recolher e partilhar dados relativos à raça e à etnia. E para garantir uma distribuição inclusiva, os países devem incluir os refugiados nos programas de vacinação.
Existem desenvolvimentos prometedores nesta frente. A Gavi, a Aliança para a Vacinação, juntamente com financiamento de aquisição da Coalition for Epidemic Preparedness Innovations, criou a Linha para Acesso Global à Vacina da COVID-19 (COVAX), que distribuirá garantias ao mercado de modo a acelerar a produção e a garantir uma distribuição equitativa e baseada nas necessidades.
Além disso, empresas importantes como a Johnson & Johnson e a AstraZeneca confirmaram o seu compromisso para com o acesso equitativo às vacinas. Outras organizações influentes, como o Advisory Committee on Immunization Practices, integrado nos US Centers for Disease Control and Prevention, deverão fazer o mesmo.
Para construir um mundo melhor, todas as acções contam. Quando falamos em acabar com a pandemia da COVID-19, estas acções têm de incluir um compromisso global alargado para garantir que todas as pessoas, incluindo os refugiados, estão protegidas.