Uma maldição pior que o dinheiro
CAMBRIDGE – O ransomware (um tipo de software malicioso que restringe o acesso a um sistema informático até que seja pago um resgate) não é um bom cartão-de-visita para as criptomoedas. Os defensores destas moedas digitais preferem nomear investidores célebres, como o fundador da Tesla, Elon Musk, o dono dos Dallas Mavericks, Marc Cuban, o quarterback do futebol americano Tom Brady ou a actriz Maisie Williams (a Arya de A Guerra dos Tronos). Mas os recentes ataques de ransomware, e o papel central que neles desempenham as criptomoedas, são um desastre de relações públicas.
Os ataques incluem a paralisação no mês passado da Colonial Pipeline, que fez subir os preços da gasolina na costa leste dos EUA até a empresa ter pago aos piratas 5 milhões de dólares em Bitcoin, e, ainda mais recentemente, um ataque à JBS, o maior produtor mundial de carne. Estes episódios destacam o que para alguns de nós tem sido uma preocupação de longa data: as criptomoedas anónimas e de difícil rastreamento proporcionam possibilidades de evasão fiscal, criminalidade e terrorismo que fazem as notas de banco de elevado valor facial parecer comparativamente inócuas. Embora os defensores proeminentes das criptomoedas tenham bons contactos políticos e tenham democratizado a sua base de apoio, os reguladores não podem ficar impávidos para sempre.
A perspectiva de que as criptomoedas são uma mera reserva de valor é estonteantemente ingénua. É verdade que os seus custos de transacção podem ser suficientemente elevados para dissuadir as operações de retalho mais comuns. Mas para qualquer pessoa que tente evitar controlos restritivos de capitais (por exemplo, na China ou na Argentina), branquear ganhos ilegais (talvez do comércio de estupefacientes) ou evadir-se às sanções financeiras dos EUA (sobre países, empresas, indivíduos ou grupos terroristas), as criptomoedas ainda podem constituir uma opção ideal.
Afinal, o governo dos EUA fechou os olhos durante muitas décadas ao papel que as suas notas de 100 dólares desempenham na facilitação da compra de armas e do tráfico de seres humanos, para não falar do enfraquecimento da capacidade governamental de países pobres na cobrança de impostos ou na manutenção da paz interna. Embora a Bitcoin e as suas variantes não tenham ainda, de forma alguma, ultrapassado o dólar quanto à facilitação da economia subterrânea global, estão seguramente em ascensão.
Quando até importantes empresas financeiras dos EUA procuram oferecer opções de criptomoedas aos seus clientes, faríamos bem em perguntar-nos em que é que as pessoas estão a investir. Contrariamente às frequentes reivindicações de não existirem muitas utilizações transaccionais para as criptomoedas e não existir uma actividade económica subjacente, existe uma actividade pujante: além de serem uma aposta na distopia, as criptomoedas proporcionam uma forma para investir na economia subterrânea global.
Mas se é previsível que os governos venham a ser obrigados a reforçar drasticamente a sua regulamentação sobre as transacções de criptomoeda, porque dispararam os preços das criptomoedas em geral, e especialmente o preço da Bitcoin (mesmo que com uma volatilidade digna de parangonas)? Parte da resposta, como nos diz a teoria económica, é que com as taxas de juro a zero, podem existir bolhas enormes e sustentadas em activos sem qualquer valor intrínseco. Além disso, os investidores em criptomoeda defendem por vezes que o sector cresceu tanto, e atraiu tantos investidores institucionais, que os políticos nunca se atreverão a regulamentá-lo.
Back to Health: Making Up for Lost Time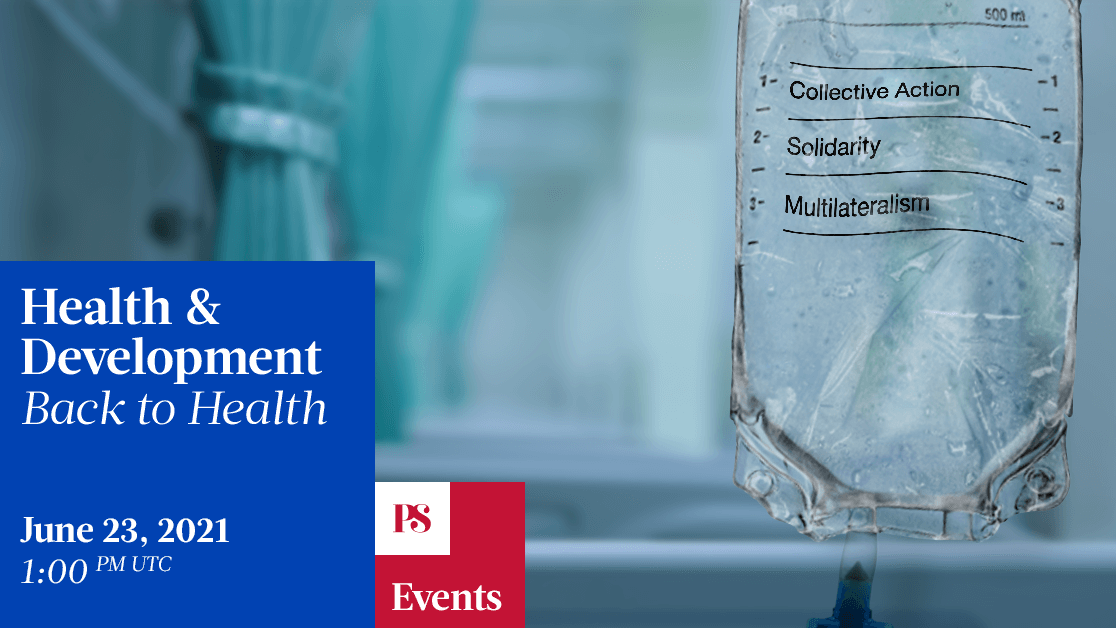 Back to Health: Making Up for Lost Time
The COVID-19 crisis has laid bare systemic inequities that will have to be addressed if we are ever going to build more sustainable, resilient, and inclusive societies. Join us on June 23, 2021, for our latest live virtual event, Back to Health: Making Up for Lost Time, where leading experts will examine the immediate legacy of the pandemic and explore solutions for bringing all communities and societies back to health.
Talvez tenham razão. Quanto mais tempo os reguladores demorarem a agir, mais difícil será controlar as moedas digitais privadas. Os governos da China e da Coreia do Sul começaram recentemente a reprimir as criptomoedas de forma agressiva, embora ainda não seja evidente o seu grau de determinação no futuro. Nos Estados Unidos, o lóbi da indústria financeira tem sido relativamente bem-sucedido no impedimento de regulamentação significativa sobre os activos digitais: veja-se a recente transferência para os EUA do projecto de moeda digital para o Facebook face à resistência regulamentar global orquestrada pelas autoridades da Suíça.
É certo que a administração do presidente dos EUA, Joe Biden, começou a obrigar, pelo menos a partir de agora, a notificação de transferências de criptomoeda de valor superior a 10.000 dólares, inserida nos seus esforços para cobrar uma maior parte dos impostos devidos. Mas, em última análise, a redução da liquidez potencial de uma criptomoeda de difícil rastreamento exigirá um nível superior de coordenação internacional, pelo menos nas economias avançadas.
Com efeito, esse é um argumento que poderá explicar porque é que uma criptomoeda como a Bitcoin regista o seu elevado valor de cerca de 37.000 dólares no fim de Maio (embora o seu preço mude como o clima). Se a Bitcoin for um investimento na tecnologia transaccional que sustenta a economia subterrânea global, e se forem necessárias muitas décadas até que mesmo as economias avançadas consigam controlar a moeda, então esta conseguirá assegurar entretanto muitas rendas provenientes dessas transacções. Afinal, não temos de esperar que uma empresa esteja para sempre em actividade (pense-se nos combustíveis fósseis) para ter um valor actual significativo.
Evidentemente que existirá sempre um mercado para as criptomoedas em países devastados pela guerra ou em estados párias, ainda que a sua valorização seria muito inferior se as moedas não pudessem ser branqueadas nos países ricos. E talvez existam tecnologias que permitam remover o anonimato, removendo dessa forma a principal objecção às criptomoedas, embora seja de suspeitar que isso também anularia o seu principal argumento de venda.
Ninguém se opõe contra a tecnologia blockchain, onde assentam as criptomoedas, e que tem um potencial enorme para melhorar as nossas vidas, por exemplo permitindo a criação de uma rede fiável e inviolável para a monitorização de emissões de dióxido de carbono. E apesar do próprio funcionamento do sistema Bitcoin requerer um enorme consumo de energia, existem hoje tecnologias mais amigas do ambiente, nomeadamente as que se baseiam no "proof of stake".
Infelizmente para as pessoas que investiram as poupanças de uma vida nas criptomoedas, os ataques de ransomware que visam cada vez mais empresas e pessoas podem constituir o ponto de transição em que os reguladores criem finalmente algum brio e intervenham. Muitos de nós conhecem pessoas cujas empresas pequenas e em dificuldades foram dizimadas por este tipo de extorsão. Embora os governos possam ter melhores ferramentas para rastreio das criptomoedas do que deixam a entender, estão a preparar-se para uma guerra contra aqueles que descobriram um veículo ideal para fazer com que o crime compense. Os reguladores precisam de acordar antes que seja tarde demais.