Les dangers du relâchement monétaire compétitif
BOMBAY – Alors que le monde se débat pour sortir de la crise économique mondiale, la politique monétaire non conventionnelle adoptée par nombre de pays avancés est de plus en plus largement acceptée. Dans ces pays surendettés, la nécessité de réformes structurelles limite la demande intérieure et l'on peut se demander si les bénéfices sur le plan intérieur des mesures non conventionnelles compensent les inconvénients de leur contagion à d'autres pays.
Encore plus inquiétant, négliger cette contagion pourrait mettre l'économie mondiale sur la pente dangereuse d'une politique monétaire œil pour œil, dent pour dent entre les différents pays. Pour assurer une croissance stable et durable les dirigeants des pays avancés comme cuex des pays émergents doivent réexaminer la régulation du système monétaire international et adopter des politiques monétaires mutuellement bénéfiques.
Il est certain qu'une mesure non conventionnelle comme le relâchement monétaire (QE, quantitative easing) a son utilité ; quand les marchés ne jouent plus leur rôle ou deviennent massivement dysfonctionnels, les banques centrales doivent innover. Alors qu'elles ne disposaient pas de référence sur la conduite à tenir, une grande partie des mesures qu'elles ont adoptées immédiatement après l'effondrement de Lehman Brothers en 2008 étaient judicieuses.
Mais les problèmes apparaissent quand ces mesures vont au-delà du simple soutien aux marchés. Leur intérêt sur le plan intérieur n'est pas évident quand l'économie est au plus bas ou appelle à des réformes en profondeur, quand elles alimentent la volatilité des devises et du prix des actifs non seulement dans le pays qui les appliquent, mais aussi dans les pays émergents.
Une plus grande coordination entre banques centrales permettrait d'améliorer l'efficacité de la politique monétaire sur le plan intérieur, tout en limitant ses effets négatifs à l'extérieur. Cela ne veut pas dire que les responsables des banques centrales doivent se réunir pour discuter d'une stratégie collective ; par contre, le mandat des grandes banques centrales d'importance systémique pourrait être élargi pour tenir compte de la contagion des politiques monétaires et empêcher les dirigeants de prendre des mesures non conventionnelles néfastes pour les autres pays, notamment si leur utilité sur le plan intérieur est contestable.
Depuis longtemps les économistes s'accordent sur l'idée que si les banques centrales prenaient les mesures les mieux adaptées à la situation de leur pays, leur coordination n'apporterait pas grand chose. Mais aujourd'hui elles n'adoptent pas toujours la meilleure stratégie, un ensemble de contraintes intérieures (notamment une politique intérieure dysfonctionnelle) pouvant les amener à adopter des mesures plus agressives que nécessaire.
Subscribe to Project Syndicate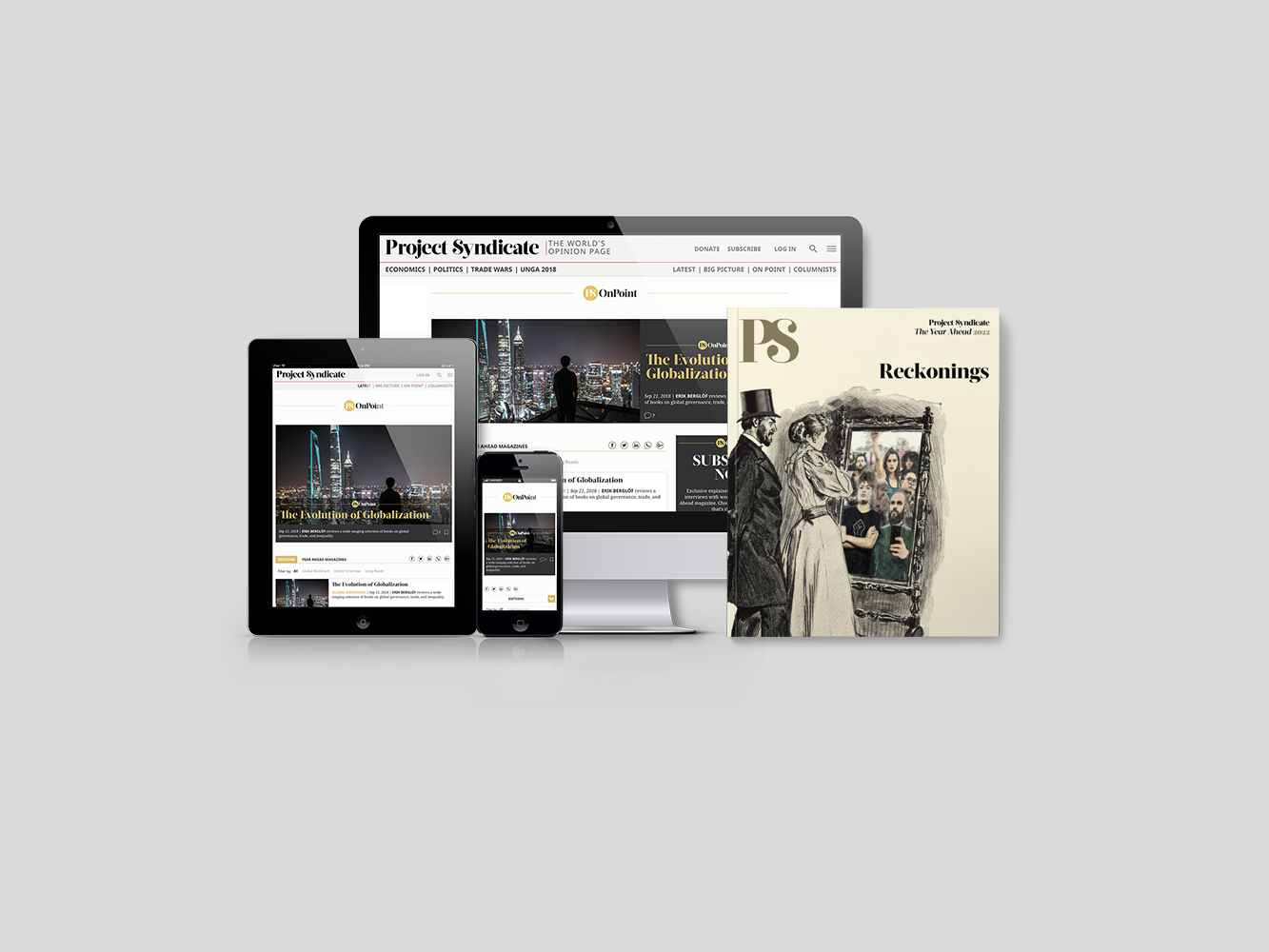 Subscribe to Project Syndicate
Enjoy unlimited access to the ideas and opinions of the world's leading thinkers, including weekly long reads, book reviews, topical collections, and interviews; The Year Ahead annual print magazine; the complete PS archive; and more – for less than $9 a month.
Par ailleurs, les flux de capitaux transfrontaliers qui accroissent l'exposition des différents pays aux conséquences économiques de leurs politiques respectives ne sont pas toujours guidés par la situation économique des pays destinataires. Les banques centrales qui veulent maintenir leur pays à l'écart de ces flux et le taux de change à un niveau suffisamment bas risquent de se trouver prises dans un cycle de relâchements monétaires compétitifs destinés à accroître au maximum la part de chacun de leur pays dans la maigre demande mondiale.
A quelques rares mais remarquables exceptions, les responsables des institutions multilatérales ne remettent pas en question les mesures monétaires non conventionnelles et font même preuve d'enthousiasme. Cette attitude comporte deux risques graves.
Le premier est l'abandon de la règle du jeu. Adopter aveuglement une politique monétaire non conventionnelle revient à dire qu'il est acceptable de fausser le prix des actifs si d'autres contraintes intérieures pèsent sur la croissance.
Dans ce cas il serait légitime pour un pays de mettre en œuvre ce que l'on pourrait qualifier de relâchement monétaire externe (QEE, quantitative external easing) : l'intervention des banques centrales pour maintenir leur taux de change assez bas tout en constituant d'énormes réserves. Si la réglementation internationale ne prend pas en compte le risque de contagion, les institutions multinationales ne peuvent prétendre que le relâchement monétaire externe enfreint la règle du jeu, même si elle entraîne beaucoup d'instabilité.
Il ne s'agit pas d'une simple hypothèse. Les banques utilisent le relâchement monétaire et sa variante lorsqu'elles veulent accumuler d'énormes quantités de réserves en devises étrangères - en général lorsqu'il est difficile d'obtenir un crédit et que les autres sources de demandes sensibles au taux d'intérêt sont plus ou moins taries. Dans cette situation, le relâchement monétaire, s'il "réussit", ne le fait qu'en modifiant le taux de change et la répartition de la demande entre les différents pays. Autrement dit, il est de même nature que le relâchement monétaire externe et n'en diffère qu'en terme de degré.
Deuxième risque : la réticence des pays d'origine des capitaux à prendre en compte la possibilité de contagion peut provoquer des dommages collatéraux inattendus dans les pays destinataires et les conduire à adopter une politique exclusivement centrée sur leur propre intérêt. Même si les banques centrales des pays d'origine expliquent la manière dont la situation intérieure de leur pays va conditionner leur stratégie de sortie de leur politique de relâchement monétaire, elles ne disent pas comment elles feraient face à des désordres dans d'autres pays.
On peut en déduire que les pays qui sont la cible des flux financiers ne doivent compter que sur eux-mêmes - une conclusion que renforce la récente turbulence des marchés financiers après la tentative des USA de mettre fin à plus de cinq ans de relâchement monétaire. Aussi les pays émergents sont-ils de plus en plus réticents à accumuler des déficits importants et donnent une forte priorité au maintien d'un taux de change compétitif et à l'accumulation de réserves importantes pour se protéger en cas de crise. Au moment où la demande agrégée est très insuffisante, est-ce la réaction que les pays d'origine souhaitent provoquer ?
Malgré l'intérêt évident qu'il y a à élargir le mandat des banques centrales pour y inclure le risque de contagion des mesures monétaires non conventionnelles, c'est une réforme qui serait difficile à appliquer à un moment où les préoccupations de politique économique sur le plan intérieur occupent le devant de la scène. Il serait plus réaliste, au moins pour l'instant, que les banques centrales des pays à l'origine des flux financiers réinterprètent leur mandat de manière à prendre en compte les conséquences à moyen terme d'une contagion du relâchement monétaire sur la politique des pays destinataires - par exemple une intervention de longue durée sur les taux de change.
Les banques centrales pourraient donc reconnaître explicitement les inconvénients d'une contagion et les combattre dans le cadre de leur mandat. Cette "coordination" plus lâche pourrait s'accompagner d'un réexamen des mesures de protection au niveau mondial.
Les dangers liés à l'absence actuelle de système menacent tant les pays avancés que les pays émergents, car les risques liés à un relâchement monétaire compétitif pèsent sur tous. Alors que la demande agrégée mondiale est faible, chaque pays s'engage dans une concurrence futile pour en avoir la plus grande part possible. Cela engendre des risques au niveau du secteur financier et des échanges transfrontaliers, risques qui seront de plus en plus apparents quand les différents pays abandonneront l'un après l'autre leurs mesures non conventionnelles.
La première étape consiste à reconnaître la nature du problème et à adopter la politique voulue pour y faire face. En ce qui concerne l'état préoccupant de l'économie mondiale, le relâchement monétaire extrême est davantage une cause du problème que sa solution. Le plus tôt nous l'admettrons, plus forte et plus durable sera la reprise de l'économie mondiale.
Traduit de l'anglais par Patrice Horovitz