Le Qatar embrasse le djihad
ABOU DHABI – Bien que le Qatar soit un petit État, il exerce une influence majeure au sein du monde arabe. En soutenant la violence djihadiste au Moyen-Orient, en Afrique du Nord et au-delà, tout en appuyant d'un autre côté les États-Unis dans leur combat contre ces djihadistes, ce petit État riche en gaz – pays le plus fortuné de la planète en termes de revenu par habitant – est passé du statut de poids plume régional à celui d'État voyou d'envergure internationale.
Exploitant de généreuses ressources, et mû par une ambition sans limite, le Qatar est devenu l'une des plateformes des mouvements islamistes radicaux. La gigantesque et somptueuse Grande Mosquée de Doha – opulente capitale du Qatar – constitue le point de ralliement d'un certain nombre d'extrémistes sur le chemin du djihad en des lieux aussi divers que le Yémen, la Tunisie et la Syrie. Ainsi le Qatar rivalise-t-il aujourd'hui avec l'Arabie Saoudite – autre État wahhabite disposant d'une richesse de ressources considérables – dans l'exportation de l'extrémisme islamiste.
Plusieurs différences importantes distinguent cependant le Qatar de l'Arabie Saoudite. Le wahhabisme du Qatar est moins stricte que celui de l'Arabie Saoudite ; les femmes qataries sont par exemple autorisées à conduire et à voyager seules. Au Qatar, aucune police religieuse ne fait respecter la moralité, bien que les religieux qataris participent ouvertement à la levée de fonds en faveur de causes militantes à l'étranger.
Ainsi apparaît-il peu surprenant que là où le scléreux gouvernement saoudien applique des politiques réactionnaires, ancrées dans une conception puritaine de l'islam, les jeunes princes du Qatar adoptent une approche orientée vers l'avenir. Le Qatar abrite la chaîne de télévision par satellite Al Jazeera, ainsi que l'Education City, district extérieur à Doha accueillant établissements scolaires, universités, et autres centres de recherche.
Cette dichotomie se retrouve également dans la politique étrangère du Qatar. En effet, la relation liant le pays aux États-Unis s'inscrit en contradiction directe avec sa proximité auprès des mouvements islamistes radicaux.
Le Qatar abrite par ailleurs la base aérienne Al Udeid – avec ses quelques 8 000 personnels militaires américains et ses 120 appareils d'aviation, dont des supertankers destinés aux ravitaillements en vol – à partir de laquelle les États-Unis lancent actuellement leurs frappes aériennes sur la Syrie et l'Irak. La base As-Sayliyah – autre installation gracieusement mise à disposition par le Qatar – sert également de quartier général avancé au haut-commandement américain. Au mois de juillet, le Qatar a consenti à l'achat d'armes américaines pour un montant de 11 milliards $.
Subscribe to Project Syndicate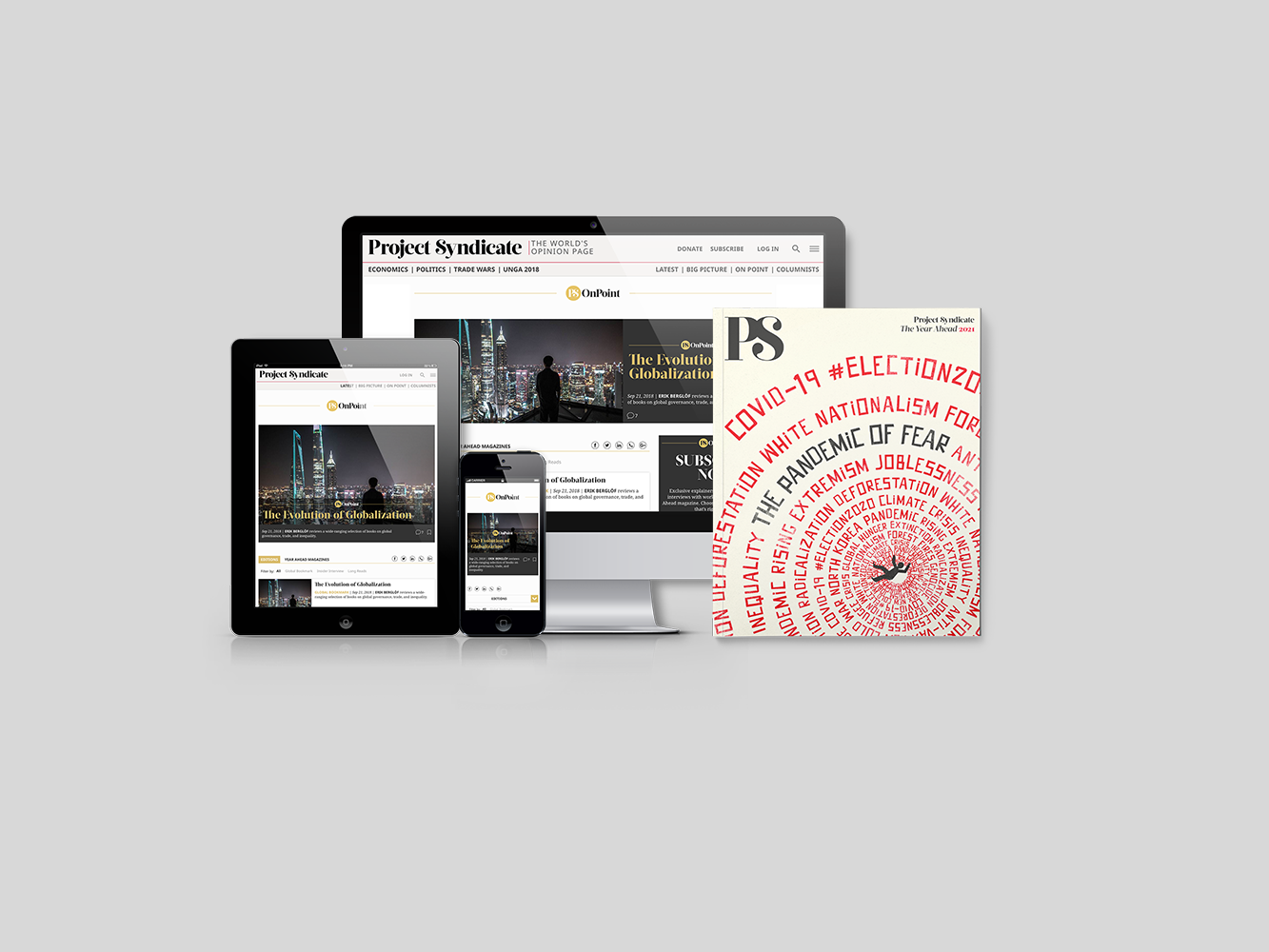 Subscribe to Project Syndicate
Enjoy unlimited access to the ideas and opinions of the world's leading thinkers, including weekly long reads, book reviews, topical collections, and interviews; The Year Ahead annual print magazine; the complete PS archive; and more – for less than $9 a month.
Le Qatar use par ailleurs de son influence sur les islamistes qu'il finance, afin de contribuer à la libération d'otages occidentaux. Le pays a également accueilli des négociations secrètes entre les États-Unis et les talibans afghans, appuyés par le Pakistan. Afin de faciliter les négociations, le Qatar, avec le consentement des États-Unis, a fait office de pays d'accueil de la mission diplomatique  de facto des talibans – ainsi que de cinq chefs talibans afghans libérés cette année du centre de détention américain de Guantánamo.
Autrement dit, le Qatar constitue à la fois un important allié des États-Unis, un fournisseur d'armes et de fonds aux islamistes, ainsi qu'un négociateur de paix. Ajoutez à cela son statut de premier fournisseur mondial de gaz naturel liquéfie ainsi que de détenteur de l'un des plus grands fonds de richesses souveraines au monde, et l'on comprend aisément toute l'ampleur de la marge de manœuvre du Qatar – et de son influence à l'international. C'est ce qu'a compris le gouvernement de l'Allemagne lorsqu'il lui a fallu retirer les propos de son ministre du développement selon lesquels le Qatar aurait joué un rôle central dans l'armement et le financement de l'État islamique.
L'influence croissante du Qatar implique d'importantes considérations quant à l'équilibre du pouvoir dans le monde arabe, notamment s'agissant de sa rivalité avec l'Arabie Saoudite. Cette dynamique de concurrence, apparue au grand jour seulement récemment, refaçonne aujourd'hui la démarche de longue date consistant pour ces deux pays à exporter en tandem l'extrémisme islamiste.
Le Qatar et l'Arabie Saoudite ont tous deux généreusement alimenté l'armement et le financement des extrémistes sunnites de Syrie, ouvrant la voie à l'émergence de l'État islamique. Tous deux soutiennent les talibans afghans. Et tous deux, en appuyant les milices islamistes, ont contribué à la transformation de la Libye vers son statut d'État en échec. Lors de la campagne de l'OTAN de 2011, destinée à renverser le colonel Mouammar Kadhafi, le Qatar est allé jusqu'à secrètement déployer des troupes sur le sol libyen.
Le Qatar et l'Arabie Saoudite n'en demeurent pas moins aujourd'hui situés sur deux terrains opposés. Aux côtés de la Turquie, le Qatar soutient des mouvements islamistes de base tels que les Frères Musulmans et leurs ramifications à Gaza, en Libye, en Égypte, en Tunisie, en Irak et au Levant. Tout ceci l'oppose ainsi à l'Arabie Saoudite et à d'autres États tels que les Émirats arabes unis, l'Égypte et la Jordanie, dont les dirigeants considèrent ces mouvements comme une menace pour leur existence ; certains tels que la Maison des Saoud investissant dans un appui à des régimes autocratiques semblables au leur.
En ce sens, le Qatar a provoqué un schisme rare au sein du Conseil de coopération du Golfe, dont les membres détiennent collectivement près de la moitié des réserves pétrolières de la planète. Cette concurrence par procuration qui oppose des monarchies rivales, et qui en a conduit certaines à retirer leur ambassade du Qatar au mois de mars, intensifie la violence et l'instabilité au sein de la région. À titre d'exemple, et avec l'aide de l'Égypte, les ÉAU ont secrètement lancé des frappes aériennes au mois d'août afin d'empêcher les milices islamistes appuyées par le Qatar de prendre le contrôle de la capitale libyenne, Tripoli.
Si les dirigeants du Qatar osent aujourd'hui défier leurs voisins, c'est pour une raison simple : ils sont persuadés que les mouvements islamistes fondamentaux qu'ils soutiennent – et qui selon eux représentent les aspirations politiques de la majorité de l'opinion – finiront tôt ou tard par l'emporter. Convaincu que ces groupes façonneront de plus en plus les politiques du monde arabe, à mesure du renversement des régimes dictatoriaux, le Qatar entreprend aujourd'hui de les soutenir.
Ce faisant, le Qatar déstabilise désormais plusieurs pays, et menace la sécurité des démocraties séculiaires, bien au-delà de la région. Pour le bien de la sécurité régionale et internationale, l'heure est venue de dompter ce voyou colosse.
Traduit de l'anglais par Martin Morel