¿Está Vladimir Putin perdiendo el control?
MOSCÚ – El año 1984, justo antes del ascenso de Mikhail Gorbachov al poder, en Moscú se tenía la impresión de que la Unión Soviética estaba petrificada, y que nada podría cambiar. Sin embargo, acto seguido todo cambió, exteriorizándose el alcance de la transformación que había ocurrido debajo de la superficie. Hoy, un ambiente similar impregna Moscú, ya que a simple vista el régimen del presidente Vladimir Putin aparentemente es estable, incluso inquebrantable. Pero, tal como ocurrió en aquel entonces, una mirada más cercana revela una serie de grietas en la armadura.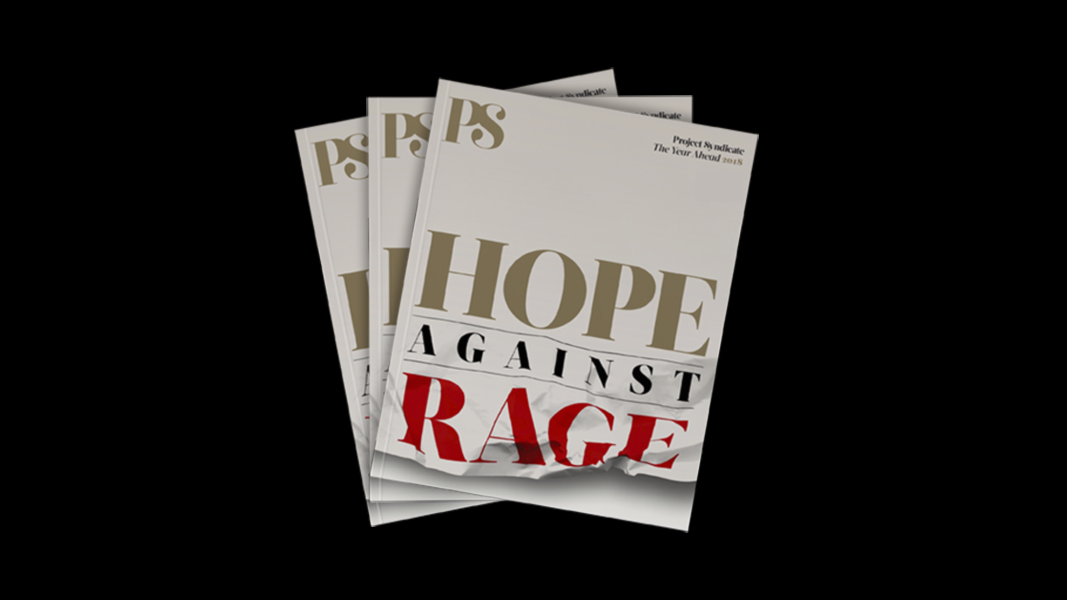 The Year Ahead 2018
The world's leading thinkers and policymakers examine what's come apart in the past year, and anticipate what will define the year ahead.
En muchas formas, Rusia se ha estado retrocediendo en el tiempo durante las últimas décadas. En la década de 1990, Rusia era un lugar libre, donde prácticamente todo estaba permitido. Moscú tenía 20 periódicos diarios, con puntos de vista que iban desde liberales hasta estalinistas. Hoy, la sociedad civil rusa está severamente reprimida, y ver televisión en Moscú se traduce en encontrar 20 canales controlados por el Kremlin.
En 1991, Boris Yeltsin, en una de sus primeras acciones como presidente, subdividió a la antigua KGB en varias agencias, redujo su personal a la mitad y disminuyó drásticamente su presupuesto. Hoy, el sucesor de la KGB, el Servicio Federal de Seguridad (SFS), ha tomado el control total del aparato de seguridad de Rusia, e incluso tiene poder para arrestar a generales de alto rango que pertenecen a otras agencias de aplicación de la ley. El resultado es un servicio de seguridad único que tiene más poder que ningún otro en cualquier momento posterior a la época de Stalin, y que es considerado como independiente del Kremlin.
En el frente económico Rusia también ha retrocedido. En el año 2003, el sector privado de Rusia producía el 70% del PIB del país. Hoy, el sector estatal genera la mayor parte de la producción del país, exprimiendo a las pequeñas y medianas empresas, y cinco grandes bancos estatales dominan el mercado financiero.
Además, la política de "disminuir las contrataciones internacionales" de Putin ha impuesto controles tan engorrosos a los líderes empresariales de la década de 1990 que la mayoría ha vendido sus activos en Rusia y se ha trasladado a Londres o Mónaco. Esta tendencia se ha visto acelerada por la falta de derechos de propiedad verdaderos en Rusia, lo que ha permitido que el Kremlin reduzca al tamaño que desea a los ricos de Rusia, a menudo apuntando hacia aquellos que son los más respetuosos de la ley. No es de extrañar que los pronósticos relativos al crecimiento anual del PIB se encuentren estancados en cifras que van del 1,5 al 2%.
El régimen quiere cambiar este patrón. En mayo del año 2016, Putin solicitó a tres grupos de expertos que recomendaran programas de reforma económica: un grupo liberal dirigido por el ex ministro de Finanzas, Alexei Kudrin; un grupo tecnocrático dirigido por el ministro de Economía Maxim Oreshkin; y el Stolypin Club, un grupo más estatista, liderado por el ombudsman de negocios de Putin, Boris Titov. Cada grupo entregó miles de páginas de informes de expertos.
Pero, cualquier cambio hacia el respeto del estado de derecho sería incompatible con el carácter cleptocrático del régimen de Putin, lo que implica que una reforma genuina es imposible. El mandato otorgado a los tres grupos parece haber sido poco más que una terapia para los científicos sociales, es decir una forma de mantenerlos ocupados – evitando así pasen a formar parte de la oposición.
Lejos de acoger el cambio, Putin buscará un cuarto mandato en las elecciones presidenciales del próximo año – unos comicios que seguramente ganará, dado el control del Kremlin sobre los medios de comunicación y los tribunales. Pero, para que su victoria sea creíble, Putin necesita que la desalentada población rusa se presente para votar. Se rumorea que Sergei Kiriyenko, el primer subjefe de personal del Kremlin, apunta al 70% de participación, y que el 70% de dichos votos emitidos favorezcan a Putin.
Eso no será fácil de lograr. En las elecciones a la Duma Estatal en septiembre de 2016, solo el 47.8% de los votantes registrados asistieron. En las elecciones locales del mes pasado, incluso menos se molestaron en participar, y Vladivostok informó que sólo hubo un 13% de participación.
Si los votantes van a presentarse a las elecciones presidenciales del próximo año, necesitarán creer que el verdadero cambio es posible. Putin necesita un rival creíble, no le basta que los mismos candidatos vinculados al Kremlin – el comunista Gennady Zyuganov, el bufón nacionalista Vladimir Zhirinovsky y el supuesto liberal Grigory Yavlinsky – se unan a la carrera electoral. No obstante, hoy sólo hay una opción verdadera para garantizar una amplia participación: la participación Alexei Navalny quien es activista de la lucha contra la corrupción y crítico destacado del Kremlin.
En septiembre de 2013, cuando Navalny se postuló para la alcaldía de Moscú, obtuvo el 27% de los votos. Pero el encuestador independiente Levada Center reconoce que, a pesar del fuerte apoyo a favor de Navalny en Moscú, él no obtendría más votos hoy.
Ante esto, algunos asesores del Kremlin quieren dejar que Navalny entre en la contienda electoral, manteniéndolo alejado de la televisión nacional. Y, parece que el Kremlin podría estar considerando esa opción, ya que permitió que Navalny celebre grandes concentraciones a favor de su campaña electoral en apropiadamente 100 ciudades, a las que asistieron hasta 10,000 personas por ocasión.
Sin embargo, otros en el círculo interno de Putin preferirían encarcelar a Navalny por cuarta vez este año – lo que no debería extrañar, tomando en cuenta su ya probada capacidad para perturbar a la autoridad del Kremlin. En marzo pasado, por ejemplo, Navalny produjo un documental de 50 minutos sobre la corrupción, revelando que el primer ministro Dmitri Medvedev había usado $1,3 mil millones en sobornos para comprar seis palacios y dos viñedos. La película, vista en YouTube por unos 25 millones de personas, llevó prácticamente a su fin a la carrera política de Medvedev.
Ahora, Putin tendrá que considerar quién debería ser el próximo después de Medvedev. En el pasado, generalmente Putin colocó a una persona leal e insignificante en dicho puesto, y tiene muchos posibles candidatos, como el notablemente ineficaz presidente de Gazprom, Alexei Miller. La pregunta es si el próximo primer ministro se aliará más estrechamente con Putin o con el SFS.
Estados Unidos pueden jugar un papel inesperado en este drama. La recientemente promulgada Ley de sanciones contra adversarios de Estados Unidos que exige un informe sobre "oligarcas y entidades paraestatales" rusas dentro de un plazo de 180 días, brinda a Estados Unidos una oportunidad única para influir en el Kremlin antes de las elecciones presidenciales.
Muchos de los ricos de Rusia ya han huido de Rusia por miedo al SFS. Ahora, Rusia puede ver otra ola de salidas de aquellos cercanos al Kremlin, por temor a que Putin ya no pueda protegerlos. Putin puede haber garantizado que él logrará otro mandato presidencial más; sin embargo, un régimen que no puede ni siquiera satisfacer a sus propios gobernantes es apenas sostenible.
Traducción del inglés: Rocío L. Barrientos.