Последний силовик?
МОСКВА – Режим Президента Владимира Путина подобен сфинксу, как и любой из тех режимов, что когда-либо правил Россией, и сегодня появилась новая тайна. Падет ли Игорь Сечин – возможно, самый сильный из силовиков из Санкт-Петербурга, который помог установить Путинский режим 18 лет назад?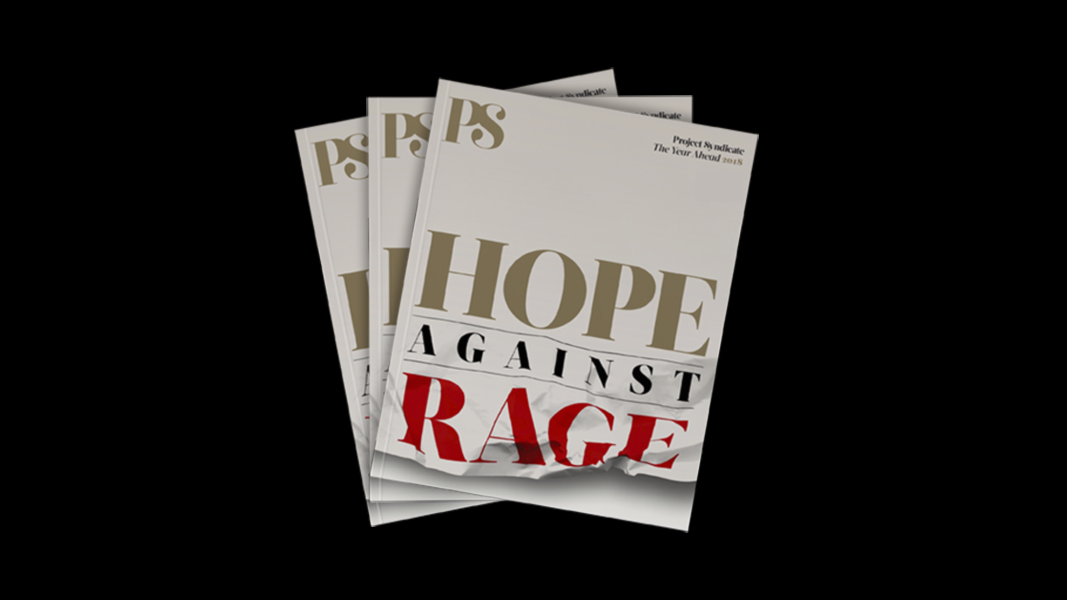 The Year Ahead 2018
The world's leading thinkers and policymakers examine what's come apart in the past year, and anticipate what will define the year ahead.
Силовики, "серые люди", которые вышли из аппарата безопасности и военного ведомства, и распоряжались Россией на протяжении последнего поколения. Сечин сделал более значительную карьеру в КГБ, чем сам Путин, и занимал многие ключевые посты в администрации своего патрона. С 2012 года он являлся Президентом государственного нефтяного гиганта "Роснефть", третьей по величине компании России (после "Газпрома" и "Лукойла"), председателем правления которой с сентября является бывший канцлер Германии Герхард Шредер.
Под руководством Сечина "Роснефть" стала государством в государстве, с четвертьмиллионным штатом сотрудников, $65 млрд дохода и 50 дочерними компаниями в стране и за рубежом – столько же, как и у "Газпрома". И "Роснефть", даже больше, чем "Газпром", стала инициатором модус операнди системы Путина с 2004 года, когда она поглотила активы ЮКОСа, после лишения свободы главы компании, Михаила Ходорковского, оппонента Путина, по обвинению в мошенничестве и хищении.
Сечин всегда был напрямую связан с Путиным. Многие россияне давно полагали, что он также является глазами и ушами преемника КГБ, Федеральной службы безопасности (ФСБ), в секторе природных ресурсов, который является ядром Российской экономики и хабом коррумпированных энергетических сетей страны.
Тем не менее, сегодня Сечин вовлечен в очень публичную - и символически значимую - судебную борьбу. Он был трижды вызван Московским уголовным судом для дачи показаний по делу против бывшего министра экономического развития Алексея Улюкаева. Но Сечин ни разу не явился, а его канцелярия недавно проинформировала суд о том, что он будет занят до следующего года.
Оправдания Сечина за его неявку, были довольно стандартными: повестка была утеряна, и его график, – который включал важные правительственные поездки во Вьетнам и Турцию, не позволил этого сделать. Однако, нет ничего стандартного в том, что Российский суд выдает постановление о даче публичных показаний такой значимой фигуре как Сечин. Напротив, в мире политики Кремля, этот ход выглядит столь же странно, насколько это возможно.
Все началось год назад, когда Улюкаева задержали в Московском головном офисе "Роснефти", где он якобы пытался получить взятку в размере $2 млн от Сечина, в обмен на поддержку запланированного приобретения Роснефтью большинства государственных акций Башнефти, региональной нефтяной компании. После предыдущего разговора на эту тему, Сечин сообщил об Улюкаеве ФСБ, которая была готова взять министра под стражу.
Тем не менее, взяточничество – это то, каким образом действует Россия, поэтому решение о возбуждении дела о взяточничестве против могущественного игрока, никогда не связано с верховенством закона. В этом случае, реальная мотивация решения Сечина пойти против Улюкаева неясна. Возможно, он почувствовал, что министру необходимо напомнить о его месте в жесткой Кремлевской иерархии. Или может быть, согласно слухам, Улюкаев работал с другими чиновниками, чтобы обуздать Сечина, не давая "Роснефти" возможности приобрести акции "Башнефти".
В любом случае, план Сечина – о котором Путин, возможно, ничего не знал, - вскоре обернулся так, что судебные разбирательства стали публичными. Особо компрометирующие стенограммы секретных записей Сечина, его разговора с Улюкаевым, – часть спецоперации, в которой Сечин сыграл ведущую роль – были обнародованы в сентябре.
Сечин назвал решение суда сделать дело открытым для общественности "профессиональным кретинизмом". Он утверждает, что "такие дела должны быть закрыты со всех сторон", поскольку "они содержат государственную тайну". Но правда в том, что Сечин был как самонадеянным, так и глупцом предположив, что он не будет втянут в это дело.
Безусловно, учитывая роль Сечина в заманивании Улюкаева в ловушку, логика подсказывает, что он должен был стать основным свидетелем. Но в России, могущественные или известные фигуры, – такие как, например, Ходорковский, – не вовлекаются в судебные дела без прямого одобрения Кремля. Ни один судья, или прокурор Московского суда первой инстанции, ни при каких обстоятельствах, не вызвал бы Сечина в одностороннем порядке.
Поэтому, когда Сечин был вызван в качестве основного свидетеля - под несчастливым номером 13 – было только одно логическое заключение: Путин, который уже сместил ряд ведущих силовиков, которые привели его к власти, решил поставить Сечина на место. Серый кардинал "Роснефти" зашел слишком далеко.
Как и в деле Ходорковского, Кремль, похоже, использует зал суда, как платформу для разъяснения позиций Российской элиты. Это особенно важно в преддверии президентских выборов 2018 года, не в последнюю очередь потому, что ходят слухи о том, что Путин ищет надежную кандидатуру, которая заняла бы его пост, по крайней мере на время.
Даже если Путин будет снова баллотироваться – наиболее вероятный исход, учитывая его склонность к полному контролю – он будет искать услужливого премьер-министра. Нынешний, Дмитрий Медведев, был дискредитирован как неэффективный и – для общественности, которая считает его политическим пигмеем – не заслуживающий доверия, из-за уровня личной коррупции, которая была разоблачена.
Нацелившись на одного из министров Путина, Сечин, казалось, играл мышцами, возможно, полагая, что это докажет его готовность как политического игрока в прайм-тайм. Напротив, этот случай, просто еще раз показал, что в России нет реального "второго номера"; есть только Путин, контролирующий ФСБ, суды и командные высоты экономики.
Если Путин решит остаться президентом или временно заполнить место марионеткой, как это было в 2008 году с Медведевым, его послание не может быть яснее: здесь командую я и только я.