De toekomst van of Poetins informatie-autocratie
PARIJS – Van Hitler tot Stalin, en van Mussolini tot Mao, hebben de dictators van de 20e eeuw de beroemde uitspraak van Niccolò Machiavelli ter harte genomen dat "het beter is om gevreesd te worden dan geliefd." Toch lijken de meeste moderne dictators zich meer zorgen te maken over het behoud van de loyaliteit van hun onderdanen, niet door ze te geven wat ze willen, maar door ze te laten denken dat ze dat al hebben. Niemand is meesterlijker in de uitvoering van deze benadering dan de Russische president Vladimir Poetin.
Hoewel de populariteit van Poetin de afgelopen jaren aanzienlijk is gedaald, blijft zij hoog. Uit peilingen blijkt dat 61% van de Russen zijn prestaties positief beoordelen. Als er vandaag presidentsverkiezingen zouden worden gehouden, zou 44% voor Poetin stemmen. Geen enkele andere kandidaat zou dubbelcijferige steun vergaren.
Poetin dankt zijn populariteit zeker niet aan zijn economische leiderschap. Sinds hij in 2012 weer president werd, is hij er bij voortduring niet in geslaagd zijn beloften over hervormingen, hogere productiviteit en investeringen, en verbeteringen van de levensstandaard van de Russen na te komen. En zijn regering lijkt geen enkel plan te hebben om de bbp-groei een impuls te geven.
Het Internationale Monetaire Fonds verwacht dat de jaarlijkse bbp-groei van Rusland de komende vijf jaar gemiddeld op minder dan 2% zal uitkomen. In 2021 zal Ruslands aandeel van het mondiale bbp (in termen van gelijke koopkracht) voor het eerst in de moderne tijd naar verwachting tot onder de 3% dalen. In nominale termen zal deze verhouding zelfs nog lager uitvallen – naar schatting 1,8%. En het belangrijkste is dat de reële inkomens van de Russische huishoudens momenteel 10% lager zijn dan in 2014, zonder dat er tekenen zijn die op een stijging duiden.
Dus wat is de verklaring voor Poetins aanhoudende populariteit? Zoals Daniel Treisman en ik in een recent artikel betogen, is het antwoord – voor Poetin en andere moderne autocraten – gelegen in de mogelijkheid om de informatie te controleren die mensen krijgen, wat een leider in staat stelt om het grootste deel van de bevolking er ondanks de tekortkomingen van het regime van te overtuigen dat dit de beste optie voor het land is.
In het digitale tijdperk is dit geen makkelijke opgave. Steeds meer goed opgeleide burgers – of, zoals wij hen noemen, "geïnformeerde elites" – onderkennen de tekortkomingen van het systeem. Het is dus van het allergrootste belang voor autocraten om te voorkomen dat deze elites het publiek de waarheid vertellen.
Subscribe now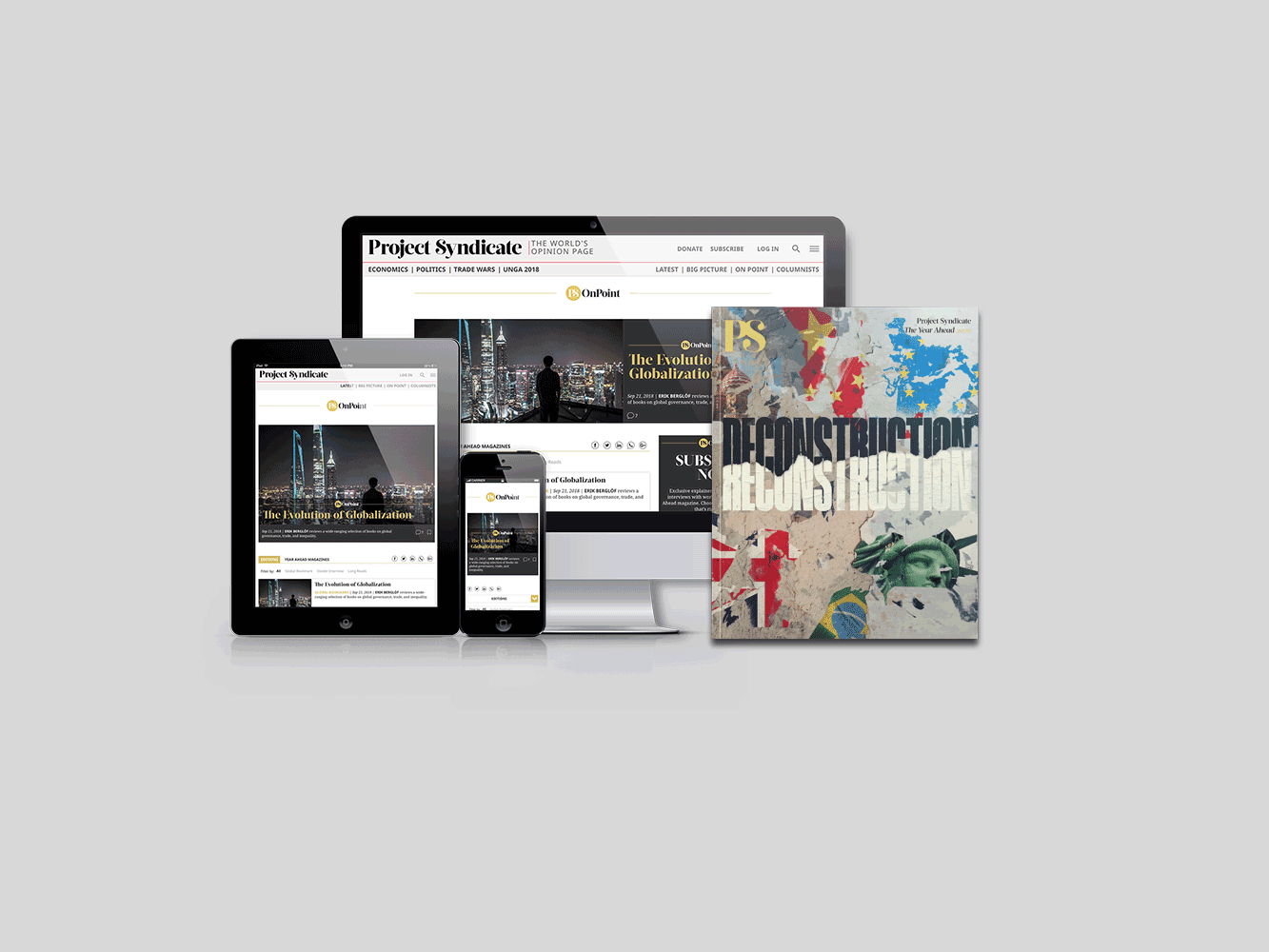 Subscribe now
Subscribe today and get unlimited access to OnPoint, the Big Picture, the PS archive of more than 14,000 commentaries, and our annual magazine, for less than $2 a week.
Onderdrukking speelt in dit verband een grote rol. Maar in tegenstelling tot de alom gerapporteerde massale onderdrukking uit het verleden – gericht op het afschrikken van alle mogelijke oppositie – is de repressie vandaag de dag nauwkeurig af te stemmen en – in cruciale zin – te ontkennen. De Russische oppositieleider Alexei Navalny werd verhinderd om deel te nemen aan de presidentsverkiezingen van 2018, niet zozeer om politieke redenen, maar vanwege zijn veroordeling wegens fraude (die vervolgens ongedaan werd gemaakt door het Europese Hof voor de Mensenrechten). Deze aanpak maakte het Poetin mogelijk om het voorwendsel overeind te houden dat hij aan de macht was gekomen via vrije en eerlijke verkiezingen.
Moderne informatie-autocratieën maken ook uitgebreid gebruik van censuur. Rusland staat bij de onderste 20% van de persvrijheid-ranglijst die wordt bijgehouden door Freedom House en Reporters Without Borders. Bovendien laat de Freedom on the Net Index van Freedom House zien dat het internet in Rusland minder vrij is dan in Wit-Rusland, Kazachstan of Turkije, wat het belang weerspiegelt van online-censuur in een informatie-autocratie met hoge internet-penetratie. Volgens het Google Transparency Report heeft Rusland een leidende positie in de wereld als het gaat om officiële verzoeken om online-inhoud te verwijderen. De eerste helft van 2019 heeft Rusland ruim 10.000 verzoeken gedaan om inhoud te verwijderen. Het land dat op de tweede plaats staat, Turkije, deed slechts duizend van dergelijke verzoeken. (China is niet opgenomen in deze ranglijst.)
Omdat de Russische grondwet censuur expliciet verbiedt, is een van de belangrijkste taken van de censors van het Kremlin het voor het publiek verborgen houden van informatie over hun eigen activiteiten. En daar zijn ze grotendeels succesvol in. Zoals Treisman en ik laten zien, is het algemene publiek in informatie-autocratieën als Rusland beduidend optimistischer over de mediavrijheid dan goed opgeleide elites.
Een derde instrument voor het laten zwijgen van de geïnformeerde elites is coöptatie. Russische elites die ervoor kiezen om Poetins regime niet te trotseren en het risico te lopen met onderdrukking of censuur geconfronteerd te worden, maar om dat regime te steunen, worden daarvoor royaal beloond. Om dit corrupte systeem te laten werken moet Poetin garanderen dat het grotere beloningen biedt dan een competitief systeem.
Maar hoe effectief deze instrumenten ook geweest mogen zijn, de uitdaging om informatie te controleren wordt alleen maar groter. Met name YouTube is een krachtig platform geworden voor onafhankelijke en oppositiebloggers, en voor politieke satire. En gezien de populariteit van YouTube als bron van entertainment voor gewone Russen, kan het Kremlin het platform niet eenvoudigweg blokkeren zonder de omvang van zijn censuuractiviteiten bloot te geven.
China is er grotendeels in geslaagd deze uitdaging te vermijden door zijn eigen, gecontroleerde versie van het internet te bouwen, inclusief sociale media en entertainment-platforms. Maar het land heeft deze strategie gelanceerd zodra de internet-penetratie begon, dus Chinese gebruikers hebben nooit een vrij YouTube ervaren. Nu de Russen al geïntegreerd zijn in het mondiale internet, is het te laat deze aanpak nog te hanteren.
Het probleem wordt nog verergerd doordat het cohort aan geïnformeerde elites in Rusland groeit. Zoals toppropagandist Dmitri Kiselev onlangs heeft erkend, "zorgen de menswetenschappen (en de sociale wetenschappen) voor sociale onrust." Het is geen verrassing dat hij klaagde dat "te veel" Russen deze onderwerpen studeren.
De meerderheid van de Russische bevolking zal niet onmiddellijk goed geïnformeerd worden. Maar nu het regime gedwongen wordt meer middelen te besteden aan het tot zwijgen brengen van de goed-geïnformeerden, zal de meerderheid economisch lijden. Uiteindelijk zal de werkelijkheid van hun lege koelkasten de eeuwig optimistische boodschap die uit hun televisies en computers komt overstemmen, en zullen de fundamenten van Poetins informatie-autocratie gaan afbrokkelen.
Vertaling: Menno Grootveld