Putin não é um aliado contra o ISIS
MUNIQUE – Os líderes dos Estados Unidos e da União Europeia estão a cometer um erro grave ao pensarem que a Rússia do presidente Vladimir Putin é uma potencial aliada na luta contra o Estado islâmico. Os factos contradizem-nos. O atual objetivo de Putin é encorajar a desintegração da UE e a melhor maneira de o fazer é inundar a UE com refugiados sírios.
Os aviões russos têm bombardeado a população civil no sul da Síria, obrigando-a a fugir para a Jordânia e para o Líbano. Existem hoje 20 mil refugiados sírios acampados no deserto à espera de autorização para entrarem na Jordânia. Um número menor espera para entrar no Líbano. Ambos os grupos estão a crescer.
A Rússia também lançou um ataque aéreo em larga escala contra civis no norte da Síria. Isto foi seguido de um ataque terrestre do exército do presidente sírio, Bashar al-Assad, contra Aleppo, uma cidade que costumava ter dois milhões de habitantes. Os barris-bomba fizeram com que 70 mil civis fugissem para a Turquia; a ofensiva terrestre poderia desenraizar muitos mais.
As famílias que se estão a deslocar podem não parar na Turquia. A chanceler alemã, Angela Merkel, viajou até Ancara no dia 9 de fevereiro, para preparar as coisas de última hora com o governo turco de forma a persuadir os refugiados que se encontram na Turquia a prolongarem a sua estadia nesse país. Ela ofereceu transportar, via aérea, 200 a 300 mil refugiados sírios por ano, diretamente para a Europa, sob a condição de a Turquia os impedir de irem para a Grécia e de os aceitar novamente, caso isso aconteça.
Putin é um estratego talentoso, mas não tem um pensamento estratégico. Não há razão para acreditar que ele interveio na Síria, com o fim de agravar a crise europeia dos refugiados. Na verdade, a sua intervenção foi um erro estratégico, pois envolveu-o num conflito com o presidente turco, Recep Tayyip Erdoğan, que prejudicou os interesses de ambos.
Mas assim que Putin viu a oportunidade de acelerar a desintegração da UE, ele agarrou-a. Confundiu as suas ações ao falar de cooperação contra um inimigo comum, o ISIS. Utilizou uma abordagem semelhante na Ucrânia quando assinou o Acordo de Minsk, mas não cumpriu as suas disposições.
BLACK FRIDAY SALE: Save $35 on all new PS subscriptions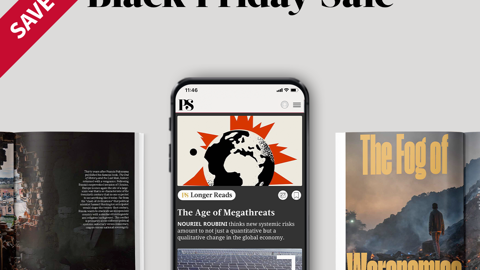 BLACK FRIDAY SALE: Save $35 on all new PS subscriptions
For a limited time, you can subscribe to PS for as little as $49.99. Click the button below to find the subscription tier that is right for you.

É difícil entender por que razão os líderes dos EUA e da UE acreditam na palavra de Putin, em vez de o julgarem pelo seu comportamento. A única explicação que encontro é que os políticos democráticos procuram tranquilizar os seus cidadãos ao pintarem um quadro mais favorável do que se passa na realidade. O facto é que a Rússia de Putin e a UE estão envolvidas numa corrida contra o tempo: a questão é qual delas entrará primeiro em colapso.
O regime de Putin enfrenta a falência em 2017, quando uma grande parte da sua dívida externa vencer, e a agitação política pode estalar antes disso. A popularidade de Putin, que permanece elevada, dormita sobre um pacto social que exige do governo assegurar a estabilidade financeira e um padrão de vida lento mas em ascensão. As sanções ocidentais, juntamente com o declínio acentuado do preço do petróleo, forçarão o regime a falhar em ambas as frentes.
O défice orçamental da Rússia está nos 7% do PIB e o governo terá de o baixar para os 3%, a fim de evitar que a inflação fique fora de controlo. O fundo de segurança social da Rússia está a ficar sem dinheiro e tem de se fundir com o fundo de infraestrutura do governo, de forma a reabastecer-se. Estes e outros desenvolvimentos terão um efeito negativo nos padrões de vida e nas opiniões do eleitorado antes das eleições parlamentares no outono.
A maneira mais eficaz para o regime de Putin poder evitar o colapso é fazer com que a UE desmorone antes. Uma UE que esteja prestes a rebentar pelas costuras não será capaz de manter as sanções que impôs à Rússia após a sua incursão na Ucrânia. Pelo contrário, Putin conseguirá obter benefícios económicos consideráveis ao dividir a Europa e ao explorar as ligações com interesses comerciais e partidos anti-europeus que ele cultivou cuidadosamente.
Na situação atual, a UE tem tendência a desintegrar-se. Desde a crise financeira de 2008 e os subsequentes pacotes de resgate para a Grécia, a UE aprendeu a ficar sem saber o que fazer entre uma crise e outra. Mas hoje ela enfrenta cinco ou seis crises em simultâneo, o que pode revelar-se demasiado. Como Merkel previu corretamente, a crise da migração tem potencial para destruir a UE.
Quando um estado ou uma associação de estados está em perigo de morte, é preferível que os seus líderes enfrentem a dura realidade em vez de ignorá-la. A luta pela sobrevivência coloca a UE contra a Rússia de Putin. O ISIS representa uma ameaça para ambas, mas não deve ser sobrestimado. Os ataques montados por terroristas jihadistas, embora sejam assustadores, não se comparam com a ameaça que emana da Rússia.
O ISIS (e a Al Qaeda antes dele) reconheceu o calcanhar de Aquiles da civilização ocidental - o medo da morte - e aprendeu como explorá-la. Ao despertar a latente islamofobia no Ocidente e ao persuadir tanto os cidadãos como os governos a tratarem os muçulmanos com suspeita, ele espera convencer os jovens muçulmanos de que não há alternativa ao terrorismo. A partir do momento em que se perceba esta estratégia, há um antídoto simples: recusarmos o comportamento que os nossos inimigos querem que adotemos.
A ameaça que emana da Rússia de Putin será difícil de contrariar. Não reconhecê-la, tornará a tarefa ainda mais difícil.