Putin non è un alleato contro l'Isis
MONACO DI BAVIERA – I leader degli Stati Uniti e dell'Unione europea commettono un grave errore pensando che il presidente russo Vladimir Putin possa essere loro alleato nella lotta contro lo Stato Islamico. A contraddirli è l'evidenza. L'attuale obiettivo di Putin è quello di favorire la disgregazione dell'Ue, e il modo migliore per farlo è inondare l'Unione di rifugiati siriani.
Aerei russi hanno bombardato la popolazione civile nel sud della Siria, costringendo la gente a fuggire verso la Giordania e il Libano. Attualmente, 20.000 rifugiati siriani sono accampati nel deserto aspettando di essere ammessi in Giordania, mentre un numero inferiore di essi attende di entrare in Libano. In entrambi i casi, i gruppi stanno aumentando a vista d'occhio.
La Russia ha inoltre sferrato un massiccio attacco aereo contro gruppi di civili nel nord della Siria, che è stato seguito da un attacco di terra da parte dell'esercito del presidente siriano Bashar al-Assad contro Aleppo, una città che un tempo contava due milioni di abitanti. Le "barrel bomb", bombe imballate in fusti di grandi dimensioni, hanno indotto 70.000 civili alla fuga verso la Turchia, e l'offensiva di terra rischia di creare ancora più sfollati. 
Le famiglie migranti potrebbero non fermarsi in Turchia. La cancelliera tedesca Angela Merkel è volata ad Ankara il 9 febbraio scorso per concordare con il governo turco un piano last-minute  per indurre i rifugiati già arrivati nel paese a non proseguire oltre. La cancelliera ha offerto di organizzare un ponte aereo per trasferire tra i 200.000 e i 300.000 rifugiati siriani l'anno direttamente in Europa a condizione che la Turchia impedisca loro di raggiungere la Grecia e accetti di riprenderli indietro qualora vi riescano.
Putin è un abile tattico, ma non sa pensare in modo strategico. Non c'è ragione di pensare che sia intervenuto in Siria per aggravare la crisi europea dei rifugiati, ma di fatto il suo intervento si è rivelato un gravissimo errore da un punto di vista strategico perché ha finito per invischiarlo in un conflitto con il presidente turco Recep Tayyip Erdoğan che danneggia gli interessi di entrambi. 
Ma quando Putin ha intravisto l'opportunità di accelerare la disgregazione dell'Europa, l'ha colta, e l'ha fatto confondendo le sue azioni con la cooperazione contro un nemico comune, l'Isis, un approccio già adottato in Ucraina con la firma dell'accordo di Minsk, a cui poi non è seguita l'attuazione delle relative disposizioni.
BLACK FRIDAY SALE: Save $35 on all new PS subscriptions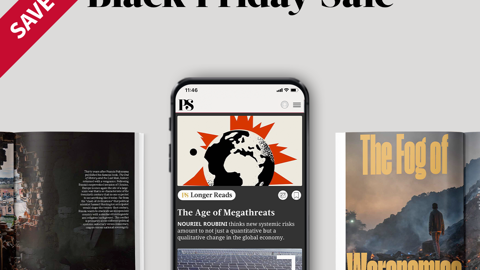 BLACK FRIDAY SALE: Save $35 on all new PS subscriptions
For a limited time, you can subscribe to PS for as little as $49.99. Click the button below to find the subscription tier that is right for you.

È difficile capire perché i leader statunitensi ed europei prendano Putin in parola invece di giudicarlo dalla sua condotta. L'unica spiegazione che riesco a trovare è che si tratti di un tentativo dei politici democratici di rassicurare il proprio pubblico offrendo un quadro della situazione più roseo di quello che in realtà è. Il fatto è che la Russia di Putin e l'Ue sono impegnate in una corsa contro il tempo, e si tratta solo di vedere chi crollerà prima. 
Il regime di Putin andrà incontro a una bancarotta nel 2017, quando una buona parte dei suoi debiti con l'estero sarà maturata, e prima di quella data potrebbero scoppiare disordini politici. La popolarità di Putin, che resta alta, poggia su un patto sociale che chiede al governo di adoperarsi per la stabilità finanziaria e un miglioramento lento ma costante del tenore di vita. Le sanzioni occidentali, associate a una drastica diminuzione del prezzo del petrolio, porteranno il regime a fallire su entrambi i fronti.  
Il deficit di bilancio della Russia è pari al 7% del Pil, e il governo dovrà ridurlo al 3% se non vuole che l'inflazione aumenti fuori controllo. Il fondo russo di previdenza sociale si sta prosciugando e per rimpinguarlo occorrerà attingere a quello statale per le infrastrutture. Questi e altri sviluppi avranno un effetto negativo sul tenore di vita e sull'opinione dell'elettorato prima delle elezioni parlamentari del prossimo autunno.  
Il modo più efficace in cui il regime di Putin può evitare il tracollo è fare in modo che l'Ue crolli prima. Un'Unione sul punto di sfaldarsi non riuscirà a mantenere le sanzioni imposte alla Russia in seguito all'incursione militare in Ucraina. Al contrario, Putin potrà ottenere notevoli vantaggi economici dividendo l'Europa e sfruttando i rapporti con interessi commerciali e partiti antieuropeisti che ha scrupolosamente coltivato.   
Stando così le cose, l'Ue è destinata a disgregarsi. Sin dalla crisi finanziaria del 2008 e i successivi pacchetti di salvataggio per la Grecia, l'Ue ha imparato a barcamenarsi tra una crisi e l'altra cavandosela alla meno peggio. Oggi, però, si trova ad affrontare cinque o sei crisi alla volta, e questo potrebbe essere troppo. Come ha giustamente anticipato la Merkel, la crisi dei migranti è potenzialmente in grado di distruggere l'Ue.
Quando uno stato o un'associazione di stati corre un pericolo letale, ai suoi leader conviene guardare in faccia la cruda realtà piuttosto che ignorarla. La corsa per la sopravvivenza mette l'Ue contro la Russia di Putin. L'Isis rappresenta una minaccia per entrambe, ma non va sopravvalutato. Gli attentati perpetrati dai terroristi jihadisti, per quanto terribili, non sono paragonabili alla minaccia che arriva dalla Russia.
L'Isis (e Al Qaeda prima ancora) ha individuato il tallone d'Achille della civiltà occidentale – la paura della morte – e ha capito come sfruttarlo. Alimentando un'islamofobia latente in Occidente e inducendo persone e governi a guardare i musulmani con sospetto, spera di convincere i giovani musulmani che non c'è alternativa al terrorismo. Una volta che si è compresa questa strategia, l'antidoto è semplice: bisogna rifiutare di comportarsi come i nostri nemici vogliono che ci comportiamo.  
La minaccia proveniente dalla Russia di Putin sarà difficile da contrastare, e il suo mancato riconoscimento non farà che rendere l'impresa ancora più ardua.
Traduzione di Federica Frasca