Las peligrosas premisas de PROMESA
,
NUEVA YORK – La economía de Puerto Rico está en serios problemas. Más de una década de recesión llevó a la insostenibilidad de la deuda pública e impulsó flujos migratorios hacia Estados Unidos continental, afectando la vida de miles de familias e imponiendo una mayor carga a quienes permanecen en esta isla. La reversión de esta dinámica desestabilizadora requerirá de una reestructuración de la deuda que proporcione el alivio necesario para implementar políticas que favorezcan el crecimiento. Lamentablemente, lo que se ofrece en la actualidad no es para nada suficiente.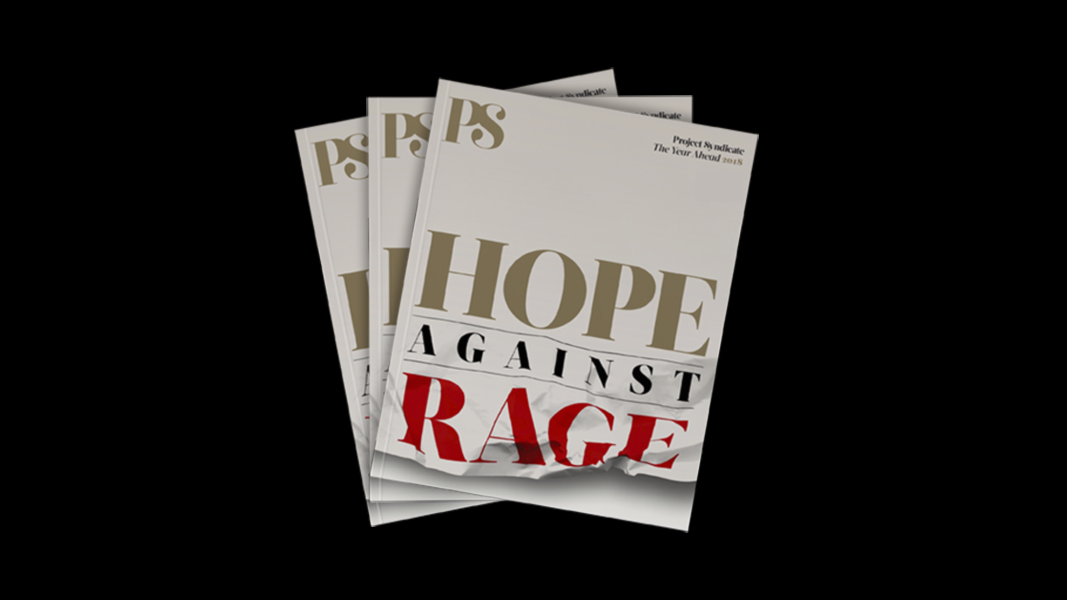 The Year Ahead 2018
The world's leading thinkers and policymakers examine what's come apart in the past year, and anticipate what will define the year ahead.
La deuda de Puerto Rico se reestructurará bajo el marco establecido por la Ley para la Supervisión, Administración y Estabilidad Económica de Puerto Rico. (PROMESA, por sus siglas en inglés). Esa ley federal, promulgada en junio de 2016, también estableció una Junta de Supervisión con potestad para tomar decisiones fiscales para el Estado Libre Asociado de Estados Unidos.
El proceso de reestructuración comenzó el 3 de mayo, cuando la Junta presentó una petición ante un tribunal federal. Sin embargo, aún no se han tomado muchas decisiones cruciales, tales como a cuánto ascenderá el alivio total de la deuda y cómo se distribuirá el "recorte" entre los titulares de diferentes tipos de bonos. Estas decisiones determinarán qué políticas son las factibles para impulsar las perspectivas económicas de Puerto Rico y, por lo tanto, cuánto puede pagar a sus acreedores.
En el núcleo de cualquier esfuerzo para resolver la crisis de la deuda debe estar la comprensión sobre que en la misma forma que la actual reestructuración de la deuda afecta al crecimiento futuro de Puerto Rico, el crecimiento futuro de Puerto Rico afecta la cantidad de reestructuración de deuda que se necesita. Sin embargo, el plan fiscal de diez años aprobado por la Junta para el período 2017-2026 – plan que inevitablemente se constituirá en la base para las discusiones sobre la reestructuración de la deuda – parece ignorar esta circularidad.
El propio plan reconoce que su adopción implica otra "década perdida" para la actividad económica y que se debilitará la sostenibilidad de la deuda, perpetuando de esa forma una crisis que todas las partes interesadas desearían que llegase a su fin (véase la figura). Desafortunadamente, la caída del Producto Nacional Bruto (PNB) real que se proyecta, misma que de por sí ya es profunda, es muy optimista, ya que se basa en una serie de supuestos implausibles y/o controvertidos.
Saltan a la vista cinco defectos en el plan fiscal de la Junta. En primer lugar, los multiplicadores fiscales proyectados – es decir el monto por el cual se proyecta que el PNB caerá como resultado de cada dólar de contracción fiscal – que se utilizan para la proyección del PNB suponen que una contracción de un dólar en el déficit fiscal primario se asociará con una contracción de $1,34 en el PNB. Ese valor se sitúa en el extremo inferior de la gama de multiplicadores fiscales estimados para los países o regiones que atraviesan por recesiones.
El valor de los multiplicadores fiscales depende de cómo se desempeñe la economía. Las estimaciones puntuales de multiplicadores asociados al gasto que no está relacionado con la defensa para el caso de regiones o países en recesión oscilan entre 1,09 a 3,5. Y, como Puerto Rico no está en una recesión común y corriente, no es suficiente (ni siquiera es apropiado) analizar qué es lo que se puede esperar en el mejor de los casos. Una evaluación adecuada de las consecuencias de las políticas fiscales exigidas por el plan no debe centrarse en un solo valor, sino en una serie de valores basados en escenarios plausibles, desde un límite optimista a un límite pesimista. Por ejemplo, usar simplemente un multiplicador de 2,0 y mantener todos los otros supuestos (poco realistas) del plan conduce a que se proyecte una caída acumulada de 9,4% del PNB real durante los años fiscales 2018 y 2019, en comparación con la estimación de 7,2% del plan fiscal.
Un segundo defecto es que las proyecciones de PNB del plan ignoran los efectos de retroalimentación endógena que el descenso de la actividad económica tendrá sobre los ingresos fiscales. Una reducción del gasto público que deprime la actividad económica también reduce la base impositiva. Por lo tanto, el gobierno tendría que hacer más de lo que el plan prevé para alcanzar los objetivos de ingresos.
En tercer lugar, mientras las políticas contractivas del plan empujan a la economía por debajo de las estimaciones de línea base del PNB que determina la Junta, una serie de reformas estructurales, destinadas en su mayoría a afectar a la oferta agregada, supuestamente la empujan hacia arriba. De hecho, estas reformas parecen ser la única fuerza que impulsa la recuperación (nominal) que el plan proyecta después del año 2022.
Pero esto simplemente no es creíble. La economía de Puerto Rico se encuentra en un régimen con restricciones de demanda, y no hay razón para esperar que esto cambie en el futuro previsible. Por lo tanto, la recuperación económica a corto plazo requiere un estímulo agresivo del gobierno, particularmente dado que cualquier reforma estructural que reduzca el gasto (como una disminución de las pensiones) tendrá más probabilidad de tener un efecto contractivo en una economía que está con restricciones de demanda. Otras medidas, como la reducción de los fondos para la educación pública, probablemente reducirán la demanda hoy y la oferta agregada a largo plazo.
En cuarto lugar, el supuesto del plan con respecto a la emigración es controversial, en el mejor de los casos. La población de Puerto Rico ha disminuido desde aproximadamente 3,8 millones en el año 2000 a poco más de 3,4 millones el 2016. Entre los años 2010 y 2016, la tasa anual de contracción de la población superó el 1% y alcanzó el 1,8% el año 2016. Una recesión más profunda – como la que prevé el plan de la Junta – disminuirá aún más las oportunidades en la isla, promoviendo mayor flujo migratorio hacia el continente. Y, sin embargo, el plan asume que los flujos migratorios disminuirán gradualmente, con una disminución de la población de tan sólo 0,2% anual durante el período 2017-2026. Dada la dinámica desestabilizadora que desencadenará el plan fiscal, la emigración será mayor de lo que el plan asume, el tamaño de la economía se reducirá y la carga de deuda per cápita para aquellos pobladores que se queden se incrementará.
Por último, en lugar de especificar una amplia propuesta de reestructuración de deuda, el plan simplemente especifica la cantidad que se pagará a los acreedores durante la próxima década. Sin embargo, la dinámica macroeconómica futura no se puede evaluar sin una estimación del alivio de la deuda que se vaya a proporcionar. De hecho, la falta de un plan de reestructuración aumenta la incertidumbre y, por lo tanto, impide la inversión necesaria para restablecer el crecimiento económico.
La presentación ante las autoridades de lo que es esencialmente una quiebra fue una medida sensata. De lo contrario, Puerto Rico habría estado expuesto a litigios masivos que hubieran socavado los esfuerzos de reestructuración y alargado el camino hacia la recuperación económica. Pero, lo que debería haber hecho el plan es definir las políticas que Puerto Rico necesita para recuperarse y presentar, de manera simultánea, una propuesta de reestructuración que otorgue suficiente alivio para viabilizar dichas políticas.
En cambio, al aprobar el plan fiscal 2017-2026, la Junta de Supervisión de PROMESA se puso en una posición difícil. El uso de ese plan como base para calcular las necesidades de alivio de Puerto Rico lleva a que se corra el riesgo de llegar a la errónea conclusión que indica que Puerto Rico puede manejar una recuperación con un recorte mucho más pequeño del que en los hechos necesita. A menos que de manera urgente el plan se redefina sobre la base de supuestos creíbles, Puerto Rico no se recuperará, la sostenibilidad de la deuda no se restaurará y la Junta fracasará en su misión.
Traducción del inglés: Rocío L. Barrientos.