De gevaarlijke uitgangspunten van PROMESA
,
NEW YORK – De economie van Puerto Rico zit in diep in de problemen. Meer dan een decennium van recessie heeft de staatsschulden onhoudbaar gemaakt en drijft de migratiestroom richting het vaste land van de Verenigde Staten op, wat de levens van duizenden families beïnvloedt en een hogere last legt op degenen die achterblijven. Het omkeren van deze destabiliserende dynamiek vereist een schuldenherstructurering die voorziet in de lucht nodig om een pro-groei beleid te implementeren. Helaas is wat nu aangeboden wordt lang niet genoeg.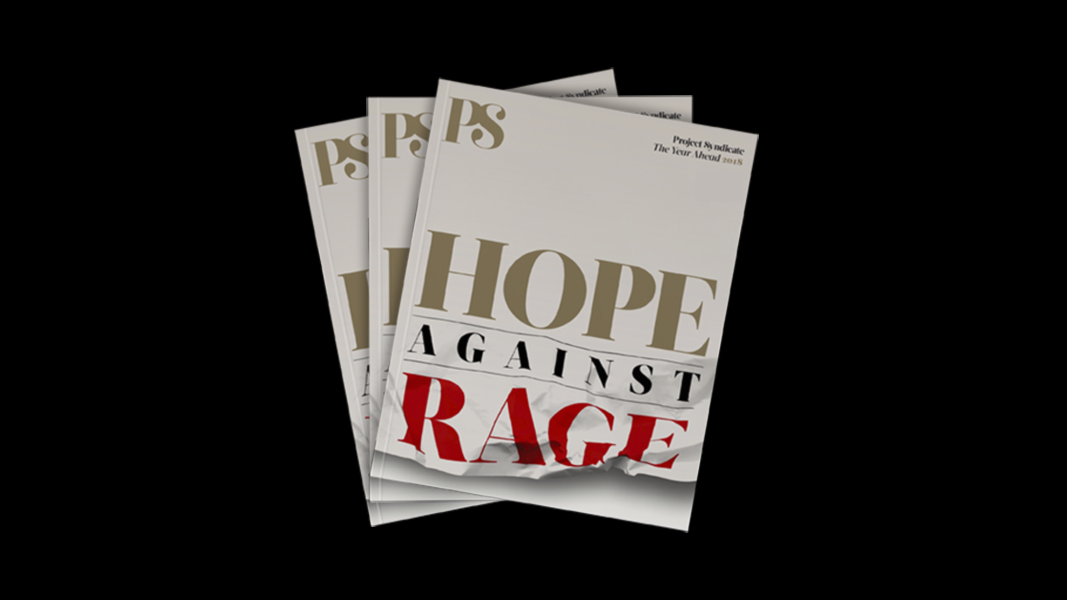 The Year Ahead 2018
The world's leading thinkers and policymakers examine what's come apart in the past year, and anticipate what will define the year ahead.
De schuld van Puerto Rico zal geherstructureerd worden binnen een raamwerk dat is gecreëerd door de Puerto Rico Oversight, Management, and Economic Stability Act (PROMESA). Deze federale wet die in juni 2016 bekrachtigd werd stelde ook een Oversight Board (Raad van Toezicht) met autoriteit tot het maken van fiscale beslissingen voor het gemenebest van de VS in.
Het herstructureringsproces begon op 3 mei, toen de Raad bij de federale rechtbank een petitie indiende. Maar veel cruciale beslissingen moeten nog genomen worden, zoals hoeveel schuldverlichting in totaal aangeboden zal worden, en hoe deze 'haircut' verdeeld zal worden onder houders van verschillende soorten obligaties. Deze beslissingen zullen bepalen welke politiek levensvatbaar is om de economische vooruitzichten van Puerto Rico te verbeteren – en dus hoeveel het aan zijn schuldeisers kan betalen.
Bij welke inspanning om deze schuldencrisis op te lossen dan ook moet het begrip centraal staan dat net zoals de schuldenherstructurering van vandaag de toekomstige groei van Puerto Rico beïnvloedt, de toekomstige groei van Puerto Rico op haar beurt beïnvloedt hoeveel schuldenherstructurering nodig is. Toch lijkt het tienjarenplan dat de Raad voor de periode van 2017 tot en met 2026 heeft goedgekeurd – en dat onvermijdelijk de basis van aanstaande discussies over herstructurering zal vormen – deze circulariteit te negeren.
Het plan erkent zelf al dat de toepassing ervan nog een 'verloren decennium' van economische activiteit impliceert en de houdbaarheid van de schulden van het eiland verder verzwakt, en daarmee een crisis in stand houdt die alle partijen juist willen beëindigen (zie afbeelding). Helaas is de door Raad al diep geprojecteerde val in reëel bnp nog zeer optimistisch, omdat deze vertrouwt op een reeks niet plausibele en/of controversiële aannames.
Er zijn vijf fouten die eruit springen in het fiscale plan van de Raad. Ten eerste nemen de geprojecteerde fiscale vermenigvuldigers – de hoeveelheid waarmee het bnp zal dalen als gevolg van elke dollar fiscale contractie – gebruikt voor de bnp-voorspelling aan dat een contractie van één dollar van het primaire begrotingstekort geassocieerd zal zijn met een contractie van 1,34 dollar van het bnp. Deze waarde ligt aan de lage kant van het bereik van geschatte fiscale vermenigvuldigers voor landen of regio's die met een recessie te maken hebben.
De waarde van fiscale vermenigvuldigers is afhankelijk van hoe een economie presteert. De puntschattingen van vermenigvuldigers geassocieerd met niet-defensie-uitgaven voor regio's of landen in recessie verschillen van 1.09 tot 3.5. En omdat Puerto Rico niet in een normale recessie verkeert is het niet genoeg (of zelfs maar van toepassing) om te analyseren wat te verwachten in het meest gunstige scenario. Een behoorlijke inschatting van de consequenties van het door het plan geëiste fiscale beleid zou zich niet op één enkele waarde moeten concentreren, maar op een hele reeks waarden gebaseerd op plausibele scenario's, van optimistisch tot pessimistisch. Het bijvoorbeeld simpelweg gebruiken van een vermenigvuldiger van 2.0 en vasthouden aan alle andere (onrealistische) aannames van het plan heeft al een geprojecteerde cumulatieve daling van het bnp van 9,4% tijdens de fiscale jaren 2018 en 2019 tot gevolg, vergeleken met de schatting in het fiscale plan van 7,2%.
Een tweede tekortkoming is dat de bnp-projecties van het plan de endogene terugkoppelingseffecten die een afnemende economische activiteit op de fiscale inkomsten zullen hebben negeren. Een reductie in overheidsuitgaven die de economische activiteit beperkt verkleint ook de heffingsgrondslag. Daarom zou de overheid om zijn inkomstendoelstellingen te behalen meer moeten doen dan waar het plan in voorziet.
Ten derde; terwijl het tegenstrijdige beleid van het plan de economie beneden de laagste bnp-schattingen van de Raad zal stuwen, wordt juist beweerd dat een hele reeks structurele hervormingen, vooral bedoeld om het totale aanbod te beïnvloeden, deze juist naar boven stuwt. Deze hervormingen lijken zelfs de enige drijvende kracht achter het (nominale) herstel dat het plan na 2022 projecteert te zijn.
Maar dit is simpelweg niet geloofwaardig. De economie van Puerto Rico bevindt zich in een regime waar de vraag onder druk staat, en er bestaat geen enkele reden om te verwachten dat dit in de afzienbare toekomst zal veranderen. Daarom vergt het economische herstel op korte termijn agressieve overheidsstimuli, vooral gegeven het feit dat elke structurele hervorming die de uitgaven vermindert (zoals een verlaging van de pensioenen) in een economie waar de vraag beperkt is eerder een samentrekkend effect zal hebben. Andere maatregelen zoals snijden in het geld voor openbaar onderwijs zullen waarschijnlijk op korte termijn de vraag verder beperken en op lange termijn het totale aanbod verminderen.
Ten vierde is de aanname van het plan over migratie op zijn best controversieel. De bevolking van Puerto Rico is afgenomen van 3,8 miljoen in 2000 tot iets meer dan 3,4 miljoen in 2016. Tussen 2010 en 2016 oversteeg het jaarlijkse niveau van bevolkingsdaling de 1%, en bereikte in 2016 1,8%. Een nog diepere recessie – zoals geanticipeerd door het plan van de Raad – zal de kansen op het eiland nog verder verkleinen, wat meer migratie naar het vasteland tot gevolg heeft. En toch neemt het plan aan dat de migratiestroom zal afvlakken, waarbij de bevolking in de periode 2017-2026 slechts met 0,2% per jaar zal afnemen. Vanwege de destabiliserende dynamiek die het fiscale plan zal veroorzaken zal de migratie hoger zijn dan het plan aanneemt, zal de omvang van de economie slinken, en zal de per capita schuldenlast van zij die blijven groeien.
Tot slot specificeert het plan, in plaats van een omvattend voorstel om schulden te herstructureren te specificeren, slechts simpelweg het bedrag dat de komende tien jaar aan crediteuren terugbetaald moet worden. Maar de toekomstige macro-economische dynamiek kan niet geprojecteerd worden zonder een inschatting van de schuldenverlichting die geboden zal worden. Het gebrek aan een herstructureringsplan vergroot de onzekerheid dan ook juist en belemmert daarmee de benodigde investeringen om de economische groei te herstellen.
Om wat in feite neerkomt op een faillissementsaanvraag in te dienen is wel een verstandige zet geweest. Anders zou Puerto Rico zijn blootgesteld aan een eindeloze procesgang die de pogingen tot herstructurering ondermijnd en het pad naar economisch herstel verlengd zou hebben. Maar het plan had het beleid dat Puerto Rico nodig heeft om te herstellen moeten definiëren, en tegelijk een herstructureringsvoorstel moeten doen dat genoeg adem geeft om dat beleid mogelijk te maken.
In plaats daarvan manoeuvreert de PROMESA Oversight Board zichzelf door het fiscale plan voor 2017-2016 goed te keuren in een lastige positie. Dit plan gebruiken als basis voor de berekening van de behoefte van Puerto Rico aan schuldenverlichting riskeert tot de foute conclusie te leiden dat Puerto Rico herstel kan bewerkstelligen met een veel kleinere haircut dan het in werkelijkheid nodig. Tenzij dit plan urgent geherdefinieerd wordt op basis van geloofwaardige aannamen zal Puerto Rico niet herstellen, zal de houdbaarheid van schulden niet hersteld worden, en zal de Raad in zijn missie gefaald hebben.
Vertaling Melle Trap