Funktioniert das öffentlich-rechtliche Bankwesen?
NEW YORK – Drei Jahrzehnte nach dem Fall der Berliner Mauer führen die USA endlich ein öffentlich-rechtliches Bankwesen ein. Im Sommer 1989 stellte der Politiktheoretiker Francis Fukuyama die bekannte Prognose auf, dass die freie Marktwirtschaft amerikanischen Stils zum weltweiten Standardmodus für die Organisation von Volkswirtschaften werden würde. Inzwischen jedoch suchen Politiker im Kernland jenes Modells nach Alternativen.
Anders als in vielen anderen Ländern auf der Welt gab es in den USA nie einen großen öffentlich-rechtlichen Bankensektor. Doch seit diesem Monat sind öffentlich-rechtliche Banken in Kalifornien rechtlich zugelassen. Damit ist Kalifornien (nach North Dakota) der zweite und zugleich größte US-Bundesstaat, der sich diese Idee zu eigen gemacht hat. Der kalifornische Gesetzgeber hat jüngst ein Gesetz verabschiedet, das das "öffentliche Eigentum an öffentlich-rechtlichen Banken zur Erzielung von Kosteneinsparungen, zur Stärkung der lokalen Wirtschaft, zur Unterstützung der kommunalen wirtschaftlichen Entwicklung und zur Befriedigung des kommunalen Infrastruktur- und Wohnungsbedarfs" offiziell autorisiert.
Nach dem Gesetzestext zu urteilen, wird der Tätigkeitsumfang von Kaliforniens öffentlich-rechtlichen Banken stärker beschränkt sein als der öffentlich-rechtlicher Bankensektoren andernorts. Es wird sich dabei um kommunale, nicht gewinnorientiert arbeitende Unternehmen mit festgelegtem öffentlichen Auftrag handeln. Einige werden möglicherweise als Handelsbanken agieren, Einlagen akzeptieren und Kredite vergeben, und andere als Industriebanken mit Schwerpunkt auf Investitionen in die Infrastruktur dienen.
In jedem Fall werden Kaliforniens öffentlich-rechtliche Banken durch Einlagen oder Kredite von Kommunen innerhalb des gesamten Bundeslandes eine Finanzierungsgrundlage erhalten. Als öffentlich-rechtliche Einrichtungen werden sie von Steuern und bestimmten Offenlegungspflichten befreit sein. Doch in jeder sonstigen Hinsicht werden sie wie normale Banken behandelt werden. Sie müssen eine Bankenlizenz und eine Einlagenversicherung erwerben, und sie werden verpflichtet sein, eine Geschäftsleitung zu ernennen, die über die erforderlichen Fähigkeiten und Fachkenntnisse zum Betrieb einer Bank verfügt.
Wird das funktionieren? Die bisherigen weltweiten Erfahrungen mit öffentlich-rechtlichen Banken legen nahe, dass ganz wie im privaten Sektor einige öffentlich-rechtliche Banken die meiste Zeit über die meisten ihrer Ziele erreichen werden und andere sich unterdurchschnittlich entwickeln oder gar scheitern werden. Weder führt öffentliches Eigentum per se zu schlechten Ergebnissen noch hat sich die Privatisierung als das Allheilmittel erwiesen, welches ihre Befürworter versprachen. Viel hängt von der Unternehmensführung und der Klarheit der vorgegebenen Ziele ab. Es bedarf der wechselseitigen Kontrolle, um die Geschäftsleitung auf Kurs zu halten, und das Management selbst muss über die richtigen Fähigkeiten verfügen.
Doch ob die öffentlich-rechtlichen Banken funktionieren werden ist eigentlich nicht die richtige Frage. Wichtiger ist die Frage, ob sie konsequent ihren vorgegebenen Auftrag verfolgen. Wie Mark K. Cassell von der Kent State University gezeigt hat, sind "Auftragsverlagerungen" innerhalb öffentlich-rechtlicher Banken historisch gesehen häufig, und ein Versäumnis, sie zu verhindern oder das Governance-System entsprechend anzupassen, kann eine Destabilisierung hervorrufen, die dann zu Krisen führt.
Subscribe now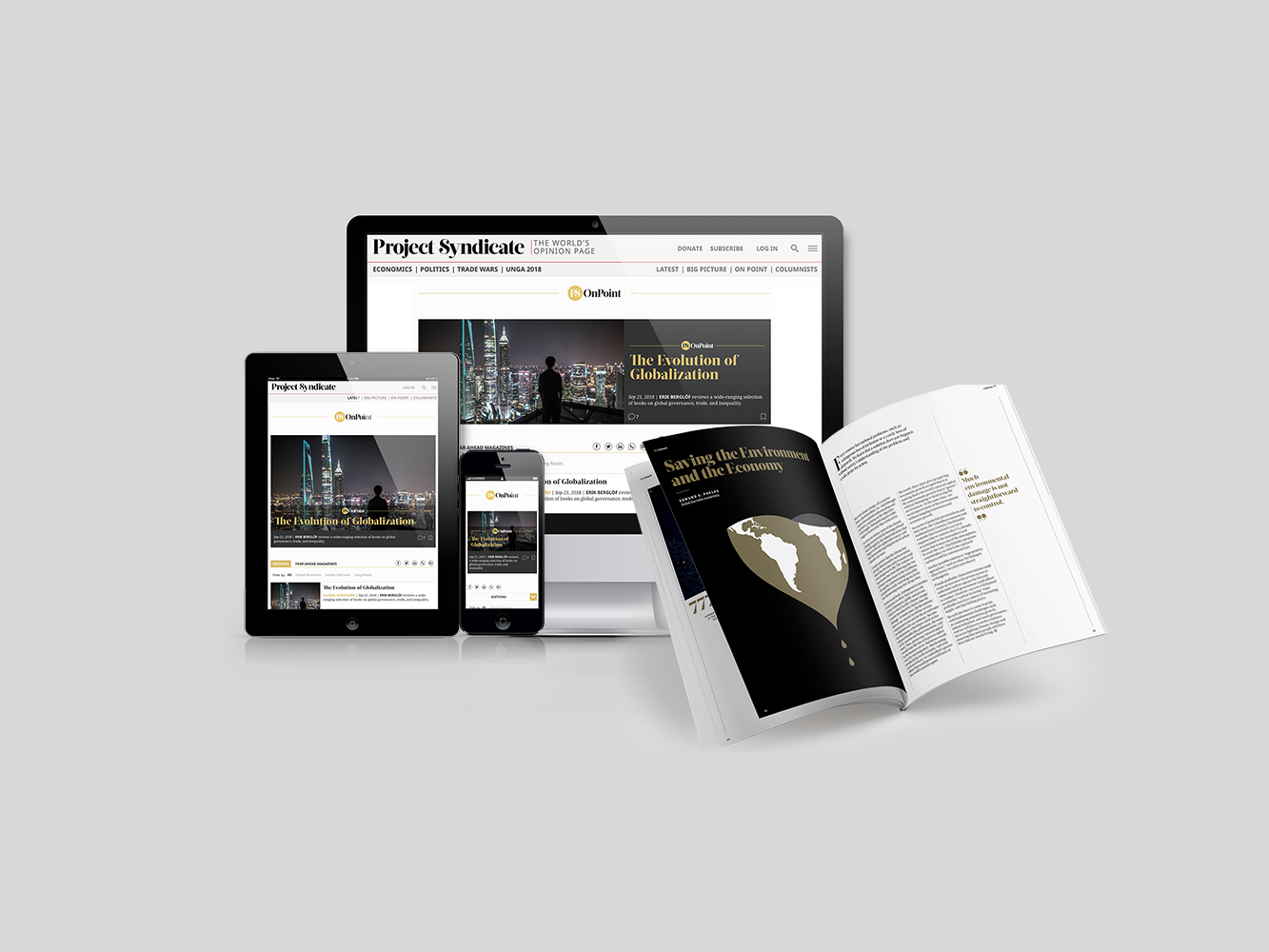 Subscribe now
Subscribe today and get unlimited access to OnPoint, the Big Picture, the PS archive of more than 14,000 commentaries, and our annual magazine, for less than $2 a week.
Tatsächlich bietet Amerikas eigene Geschichte des öffentlich-rechtlichen Bankwesens Belege für diese Tendenz. Man betrachte etwa das Schicksal von Fannie Mae (der Federal National Mortgage Association), die 1938 als im öffentlichen Eigentum stehende Hypothekenbank gegründet wurde. Im Jahre 1968 änderte der US-Kongress Fannie Maes Charta und privatisierte sie, was sie in ein hybrides Unternehmen verwandelte. Sie hatte seitdem einen öffentlichen Auftrag (nämlich, bezahlbares Wohnungseigentum sicherzustellen), aber gehörte gewinnorientierten Aktionären und wurde indirekt durch eine stillschweigende staatliche Garantie subventioniert, die ihre Fremdfinanzierungskosten senkte. Das nahm kein gutes Ende. In 2008 mussten lebensrettende Maßnahmen für Fannie Mae – und ihren jüngeren Bruder Freddie Mac (die Federal Home Loan Mortgage Corporation) – eingeleitet werden.
In ähnlicher Weise mussten viele der deutschen Landesbanken, deren Geschichte zwei Jahrhunderte zurückreicht, während der Krise von 2008 vom Staat gerettet werden. Ursprünglich war der Betrieb jeder dieser Banken auf ihr jeweiliges Bundesland beschränkt. Nach dem Zweiten Weltkrieg wurden die Landesbanken als Regionalbanken neu konstituiert und erhielten den Auftrag, die Wiederaufbau- und Entwicklungsbemühungen der Nachkriegszeit zu unterstützen. Sie waren nicht zur Gewinnmaximierung verpflichtet, und doch wurden sie als gewinnorientierte Finanzinstitute neu organisiert. Und während sie grundsätzlich denselben Regeln unterlagen wie Banken in Privateigentum, machten es sich die Bundesaufsichtsbehörden zur Gewohnheit, die Aufsicht weitgehend den einzelnen Bundesländern zu überlassen, die letztlich das Risiko trugen.
Wie bei Fannie Mae kam es bei den Landesbanken zu einer Auftragslagerung, was dazu führte, das ihre Governance-Struktur nun völlig unzureichend war. In ihrem Fall jedoch rührten die Probleme weniger aus einer Veränderung der Rechtslage als aus dem Ehrgeiz des Managements her. Einige Landesbanken begannen in den 1980er Jahren, sich international zu engagieren und in extravagante Finanzprodukte zu investieren, und die übrigen schlossen sich ihnen bald an. Die Landesregierungen taten kaum etwas dagegen, weil sie von den zusätzlichen Einnahmen profitierten. Die Regulierung blieb genauso lasch wie zuvor, und die Vorstände der Landesbanken waren weiterhin mit Politikern besetzt. Letztlich führte dies dazu, dass sie in der Krise noch anfälliger waren, und trug dazu bei, die Kosten für ihre Rettung im Vergleich zu denen für private Banken in die Höhe zu treiben.
Die wichtigsten Lehren sind daher, dass sich öffentlicher Auftrag und Gewinnmaximierung schlecht vereinbaren lassen und dass ein einmaliges Bekenntnis zum öffentlichen Eigentum und/oder zu einem öffentlichen Zweck nicht ausreicht. Die Banken müssen gut geführt werden, damit sie konsequent ihren vorgegebenen Auftrag verfolgen, und das Governance-System selbst muss überwacht werden, um sicherzustellen, dass es sowohl effektiv bleibt als auch zu diesem Auftrag passt.
Letztlich mögen Auftragsverlagerungen unvermeidlich sein. Doch sie zu erkennen und die nötigen Reformen im Bereich der Geschäftsleitung vorzunehmen liegt ganz klar in der Macht der Regierungen. Es wäre ein tragischer Fehler, anzunehmen, dass die Verabschiedung einen Gesetzes zur Einführung eines öffentlich-rechtlichen Bankwesens auf ein "Auftrag erfüllt" hinausläuft. Der Auftrag hat gerade erst begonnen.
Aus dem Englischen von Jan Doolan