Proteger-se da tempestade em 2019
BRUXELAS –O que terá de acontecer para que este seja um ano tranquilo a nível económico, financeiro e político? Resposta: deverá ser evitada uma pequena lista de ameaças à estabilidade.
Em primeiro lugar, a guerra comercial entre os Estados Unidos e a China terá de ser colocada em espera. Em novembro e dezembro, os mercados financeiros reagiram positivamente a cada indício de um acordo negociado e negativamente a cada menção de hostilidades renovadas - e por uma boa razão: as tarifas que perturbam os fluxos de comércio e as cadeias de fornecimento não favorecem o crescimento global. E, como sabemos, o que acontece nos mercados financeiros não fica nos mercados financeiros: os resultados afetam de forma poderosa a confiança do consumidor e o sentimento empresarial.
Em segundo lugar, a economia dos EUA terá de crescer pelo menos 2%, a previsão de consenso incorporada nas expectativas dos investidores. Se o crescimento for significativamente menor - seja por causa da euforia das reduções de impostos de dezembro de 2017 que se está a dissipar, da Reserva Federal asfixiar a expansão, ou por algum outro motivo - os mercados financeiros mover-se-ão acentuadamente para baixo, com implicações negativas para a confiança e estabilidade.
Em terceiro lugar, a China terá de evitar uma intensificação significativa dos seus problemas financeiros. Gerir com sucesso uma carga de dívida corporativa de 160% do PIB requer não apenas a reestruturação seletiva de empréstimos duvidosos, mas também o aumento do denominador da relação dívida/PIB. Com investimentos fracos em infraestruturas e uma produção industrial em declínio, é pouco provável que a China atinja a meta das autoridades em 2019 de pelo menos 6% de crescimento. Nesse caso, o crescimento lento e os crescentes problemas de dívidas irão alimentar-se mutuamente, arrastando o desempenho económico na China e em grande parte do mundo dos mercados emergentes.
Em quarto lugar, os eleitores nas eleições para o Parlamento Europeu, em maio, terão de impedir a vitória de uma maioria nacionalista de direita hostil à integração europeia. A Europa precisa de avançar para evitar a queda; a existência do euro não lhe deixa outra escolha. Por agora, avançar significa criar um sistema comum de seguro de depósitos para os seus bancos, introduzindo pelo menos um orçamento modesto na zona do euro e aumentando os recursos do seu fundo de resgate, o Mecanismo Europeu de Estabilidade. Mas se há coisa que as dificuldades da moeda comum nos ensinaram durante a década passada, é que tais medidas não podem ser fornecidas à força ao público europeu pelas elites. A integração durável precisa de apoio popular. E esse apoio tem de ser evidente nas urnas de voto.
Todos estes resultados felizes estão, é claro, longe de estar garantidos. Mas se alguns deles se materializarem, aumentarão a probabilidade de outros. Por exemplo, se o presidente dos EUA, Donald Trump, acabar com a sua guerra comercial, as perspetivas de crescimento nos EUA e na China iluminar-se-ão. Um crescimento robusto criaria um ambiente externo mais favorável para a Europa, abrilhantando as suas próprias perspetivas económicas e reforçando as perspetivas eleitorais dos principais partidos e políticos.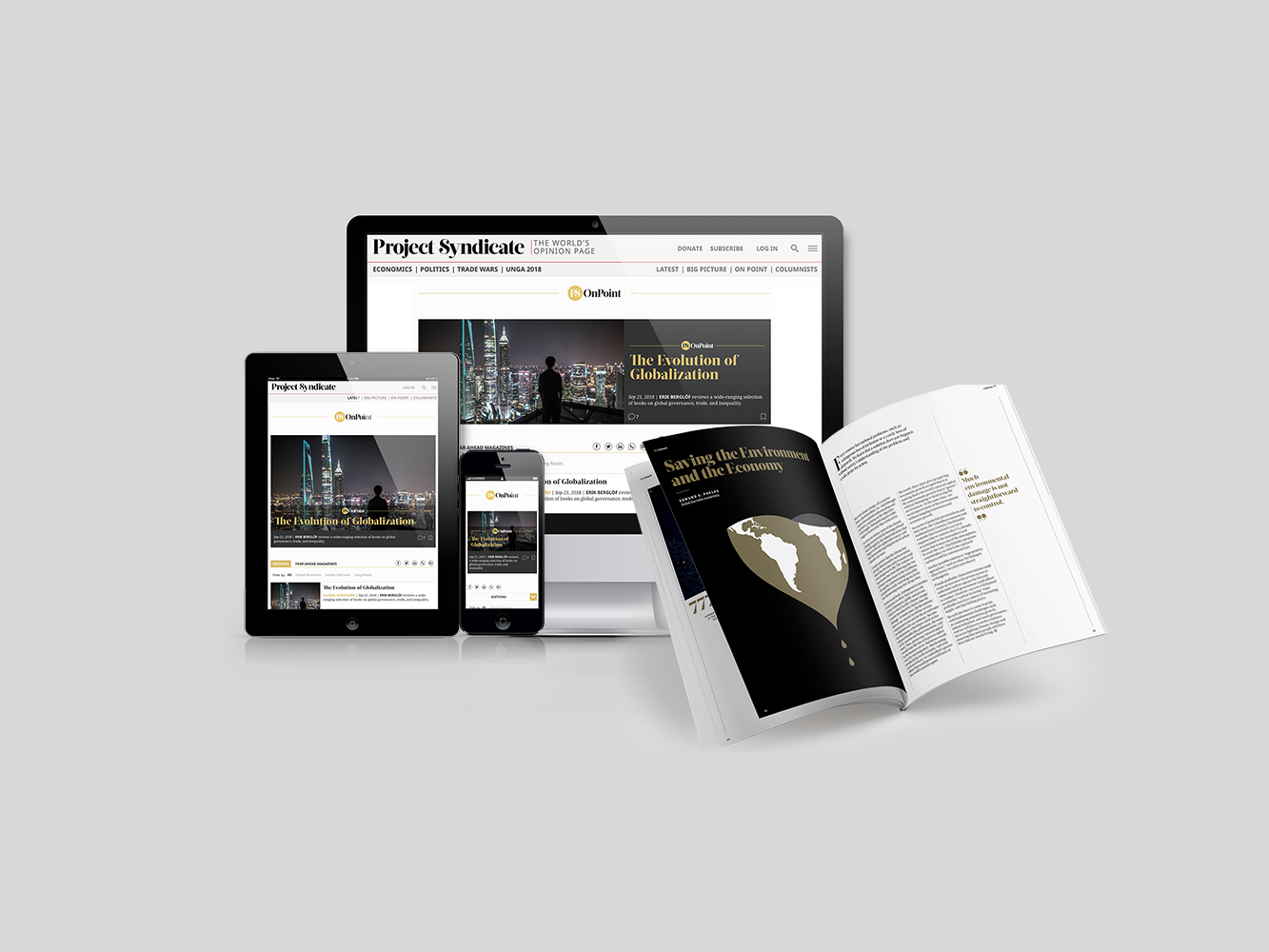 Subscribe now
For a limited time only, get unlimited access to On Point, The Big Picture, and the PS Archive, plus our annual magazine, for less than $2 a week.
Por outro lado, um mau resultado numa das frentes diminuirá as perspetivas das outras. Um crescimento dececionante nos EUA, por exemplo, faria com que Trump tentasse encontrar um bode expiatório. Se não for o presidente da Fed, Jerome Powell e os seus colegas, esse alguém será provavelmente o presidente chinês Xi Jinping. Nesse caso, a guerra comercial estará de volta, e o crescimento e a estabilidade financeira na China sofrerão em conformidade. Essa combinação dos males económicos dos EUA e da China arrastaria o crescimento noutras partes do mundo, atiçando a reação populista contra o poder político na Europa e noutros lugares.
Da mesma forma, se o choque negativo for um crescimento mais lento na China, as autoridades em Pequim quase certamente responderão com a desvalorização do renminbi. Isso também incitaria mais conflitos comerciais, com repercussões negativas por toda a parte.
Um pré-requisito final para um ano tranquilo é um desfecho limitado para a investigação do procurador especial dos EUA, Robert Mueller, sobre os delitos cometidos pelo governo da Rússia e o círculo familiar Trump. Esta conclusão pode parecer estranha. Se a personalidade errática do presidente dos Estados Unidos, os tweets disruptivos e as políticas contraproducentes representam uma séria ameaça à estabilidade, certamente uma acusação mordaz de Mueller e a sua equipa, levando a Câmara dos Representantes a elaborar artigos de destituição, é a maneira mais direta de remover esse perigo.
Mas se o relatório de Mueller envolver os filhos de Trump - Donald Trump, Jr., Eric Trump, e Ivanka Trump e o seu marido Jared Kushner - ou o próprio presidente, Trump atacará, como faz quando sente necessidade de se defender. Os alvos prováveis incluem não apenas Mueller e a maioria democrata na Câmara dos Deputados dos EUA, mas também a Fed, a China, o México e os países da América Central e da Europa, enquanto Trump impõe uma cortina de fumo económica para cobrir os seus erros políticos. Isto irá perturbar os mercados financeiros e diminuir a confiança dos investidores. E não haverá um fim óbvio para a perturbação, dada a baixa probabilidade de o Senado controlado pelos republicanos votar para condenar Trump.
Em vez de tentarem a destituição, os democratas deveriam concentrar-se em como derrotar Trump nas próximas eleições presidenciais. Isso significa elaborar uma agenda e concordar com um candidato. Enquanto isso, só podemos cruzar os dedos e esperar o melhor. Ainda falta muito para novembro de 2020.