Come proteggersi dalla tempesta del 2019
BRUSSELS – Cosa dovrebbe accadere perché questo sia un anno tranquillo, economicamente, finanziariamente e politicamente? Risposta: bisognerebbe evitare una breve lista di minacce alla stabilità.
Innanzitutto, la guerra commerciale tra Stati Uniti e Cina dovrebbe essere sospesa. A novembre e dicembre, i mercati finanziari hanno reagito positivamente a ogni accenno di un accordo negoziato e negativamente a ogni menzione di rinnovate ostilità - e per una buona ragione: le tariffe che interrompono i flussi commerciali e le catene di approvvigionamento non fanno bene alla crescita globale. E, come sappiamo, ciò che accade nei mercati finanziari non rimane nei mercati finanziari: i risultati influenzano fortemente la fiducia dei consumatori e il sentimento delle imprese.
In secondo luogo, in base alle previsioni di consenso inserite nelle aspettative degli investitori, l'economia degli Stati Uniti dovrà crescere almeno del 2%. Se la crescita si riduce in modo significativo - sia perché il tetto massimo dei tagli alle imposte del dicembre 2017 scompare, sia perché la Federal Reserve blocca l'espansione, o per qualche altra ragione - i mercati finanziari registreranno performance deludenti, con implicazioni negative sulla fiducia e sulla stabilità.
In terzo luogo, la Cina dovrà evitare una significativa intensificazione dei suoi problemi finanziari. Gestire con successo un carico del debito societario del 160% del Pil non richiede solo una ristrutturazione selettiva di crediti in sofferenza, ma anche un aumento del denominatore del rapporto debito/Pil. Con gli investimenti infrastrutturali deboli e la produzione manifatturiera in declino, è sempre più improbabile che la Cina raggiunga l'obiettivo delle autorità nel 2019 con una crescita di almeno il 6%. In tal caso, una crescita lenta e crescenti problemi di indebitamento si alimenteranno l'un l'altro, trascinando verso il basso la performance economica in Cina e in gran parte dei mercati emergenti.
In quarto luogo, gli elettori alle elezioni del Parlamento europeo di maggio dovranno impedire la vittoria di una maggioranza nazionalista di destra, ostile all'integrazione europea. L'Europa deve andare avanti per evitare di cadere nuovamente; l'esistenza dell'euro non lascia altra scelta. Per ora, andare avanti significa creare un sistema comune di assicurazione dei depositi per le sue banche, introdurre almeno un modesto budget dell'area euro e aumentare le risorse del fondo di salvataggio, il meccanismo europeo di stabilità. Ma se il calvario della moneta unica durante l'ultimo decennio ci ha insegnato una cosa, è che le élite non possono accollare per forza tali misure al pubblico europeo. L'integrazione duratura richiede il supporto di base. E quel supporto deve essere evidente nei sondaggi.
Tutti questi esiti felici non sono ovviamente garantiti. Ma se alcuni di essi si materializzeranno, aumenteranno la probabilità degli altri di realizzarsi. Ad esempio, se il presidente degli Stati Uniti Donald Trump pone fine alla sua guerra commerciale, le prospettive di crescita negli Stati Uniti e in Cina miglioreranno. Una crescita robusta creerebbe un ambiente esterno più favorevole per l'Europa, rafforzando le proprie prospettive economiche e le prospettive elettorali dei partiti e dei politici tradizionali.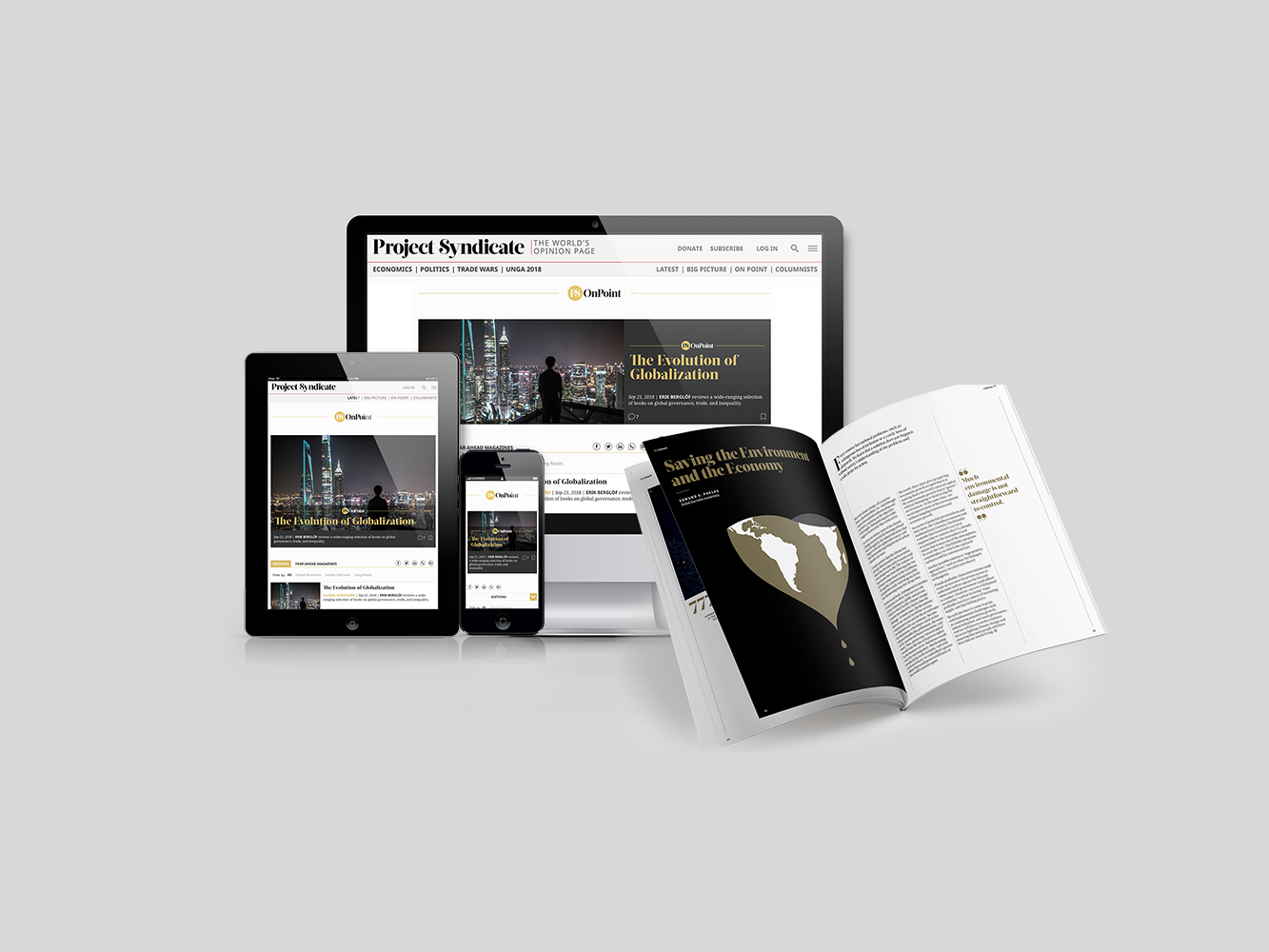 Subscribe now
For a limited time only, get unlimited access to On Point, The Big Picture, and the PS Archive, plus our annual magazine, for less than $2 a week.
Viceversa, uno scarso risultato su un fronte oscura le prospettive sugli altri. La crescita deludente negli Stati Uniti, ad esempio, porterebbe Trump a cercare un capro espiatorio. Se non il presidente della Fed Jerome Powell e i suoi colleghi, quel qualcuno sarà probabilmente il presidente cinese Xi Jinping. In tal caso, la guerra commerciale tornerà e la crescita e la stabilità finanziaria in Cina ne risentirebbero di conseguenza. Questa combinazione di guai economici degli Stati Uniti e della Cina avrebbe poi trascinato la crescita in altre parti del mondo, alimentando la reazione populista contro l'establishment politico in Europa e altrove.
Allo stesso modo, se lo shock negativo è la crescita più lenta in Cina, le autorità di Pechino risponderanno quasi certamente deprecando il renminbi. Anche questo avrebbe portato a ulteriori conflitti commerciali, con ripercussioni negative generali.
Un ultimo prerequisito per un anno tranquillo è legato all'esito incerto dell'inchiesta del consulente speciale americano Robert Mueller sui misfatti del governo russo e della cerchia familiare di Trump. Questa conclusione potrebbe sembrare strana. Se la personalità eccentrica del presidente degli Stati Uniti, i tweet dirompenti e le politiche controproducenti rappresentano una seria minaccia per la stabilità, sicuramente un'accusa feroce di Mueller e del suo team, che porterebbe la Camera dei rappresentanti a prendere in considerazione l'accusa di impeachment, è la via più diretta per compromettere la stabilità.
Ma se il rapporto di Mueller coinvolge i figli di Trump - Donald Trump Jr., Eric Trump e Ivanka Trump e suo marito, Jared Kushner - o lo stesso presidente, Trump si scatenerà, come fa ogni volta che sente il bisogno di difendersi. I probabili obiettivi non sono solo Mueller e la maggioranza democratica nella Camera dei Rappresentanti degli Stati Uniti, ma anche la Fed, la Cina, il Messico e i paesi dell'America centrale e dell'Europa, poiché Trump usa l'economia per coprire i suoi misfatti politici. Ciò vanificherà i mercati finanziari e minerà la fiducia degli investitori. E non ci sarà una fine ovvia alla rottura, data la bassa probabilità che il Senato controllato dai repubblicani voterà per condannare Trump.
Piuttosto che perseguire l'impeachment, i democratici dovrebbero concentrarsi su come battere Trump nelle prossime elezioni presidenziali. Ciò significa creare un ordine del giorno e sostenere un candidato. Nel frattempo, possiamo solo incrociare le dita e sperare per il meglio. Novembre 2020 è ancora molto lontano.