Auch bei der globalen Steuer steckt der Teufel im Detail
NEW YORK – Es scheint, dass die internationale Gemeinschaft auf eine von vielen als historisch bezeichnete Übereinkunft zur Festlegung eines globalen Mindeststeuersatzes für multinationale Konzerne zusteuert. Das wird auch Zeit – aber reicht womöglich nicht aus.
Im Rahmen der bestehenden Regeln können es Unternehmen vermeiden, ihren fairen Anteil an Steuern zu bezahlen, indem sie ihre Einnahmen in Niedrigsteuerländern verbuchen. In einigen Fällen haben sie – wenn der Gesetzgeber es ihnen nicht erlaubt, so zu tun, als ob ein ausreichend großer Teil ihrer Einkünfte seinen Ursprung in irgendeiner Steueroase hat – Teile ihres Unternehmens in derartige Länder verlagert.
Apple hat sich zum Sinnbild für Steuervermeidung entwickelt, indem es die Gewinne aus seinem Europageschäft in Irland verbucht und dann ein weiteres Steuerschlupfloch nutzt, um auch Irlands notorisch niedrigen Steuersatz von 12,5% größtenteils zu vermeiden. Doch ist Apple durchaus nicht das einzige Unternehmen, das den den von uns geliebten Produkten zugrundeliegenden Einfallsreichtum zur Vermeidung von Steuern auf die Gewinne nutzt, die es durch Verkauf dieser Produkte an uns erzielt. Das Unternehmen behauptet zu Recht, dass es jeden Dollar Steuern zahle, den es zahlen muss; es nutzt lediglich die ihm durch das System gebotenen Vorteile vollumfänglich aus.
So gesehen ist eine Einigung über die Einrichtung eines globalen Mindeststeuersatzes von mindestens 15% ein wichtiger Fortschritt. Doch steckt der Teufel im Detail. Der aktuelle offizielle Durchschnittssatz ist beträchtlich höher. Es ist also möglich – und sogar wahrscheinlich –, dass sich dieser globale Mindestsatz zum Höchstsatz entwickeln wird. Eine Initiative, die als Versuch begann, die Multis zur Zahlung eines fairen Anteils an Steuern zu zwingen, könnte daher zu sehr begrenzten zusätzlichen Steuereinnahmen führen: viel weniger als den 240 Milliarden Dollar, die jährlich zu wenig bezahlt werden. Und einige Schätzungen legen nahe, dass auch die Entwicklungsländer und Schwellenmärkte nur einen kleinen Bruchteil dieser Einnahmen zu Gesicht bekommen würden.
Ein derartiges Ergebnis zu verhindern erfordert nicht nur, eine weltweit zu niedrigeren Steuern führende Steuervereinheitlichung zu vermeiden, sondern auch, eine breit gefasste, umfassende Definition der Unternehmensgewinne sicherzustellen, die den Abzug von Aufwendungen für Anlageinvestitionen, Zinsen, Verlustvorträgen neu erworbener Unternehmen usw. begrenzt. Am besten wäre vermutlich, sich auf eine standardisierte Bilanzierungsmethode zu einigen, damit die alten Steuervermeidungstechniken nicht durch neue ersetzt werden.
Besonders problematisch ist bei den von der OECD vorgelegten Vorschlägen die erste Säule, bei der es um Besteuerungsrechte geht und die lediglich auf die allergrößten globalen Unternehmen Anwendung findet. Das alte System der Transferpreise war den Herausforderungen der Globalisierung des 21. Jahrhunderts eindeutig nicht gewachsen; die Multis hatten gelernt, wie sie das System manipulieren konnten, um ihre Gewinne in Niedrigsteuerländern zu verbuchen. Die USA verfolgen aus diesem Grund einen Ansatz, bei dem die Gewinne den US-Bundesstaaten gemäß einer Formel zugeordnet werden, die Umsatz, Beschäftigung und Kapital berücksichtigt.
Subscribe to Project Syndicate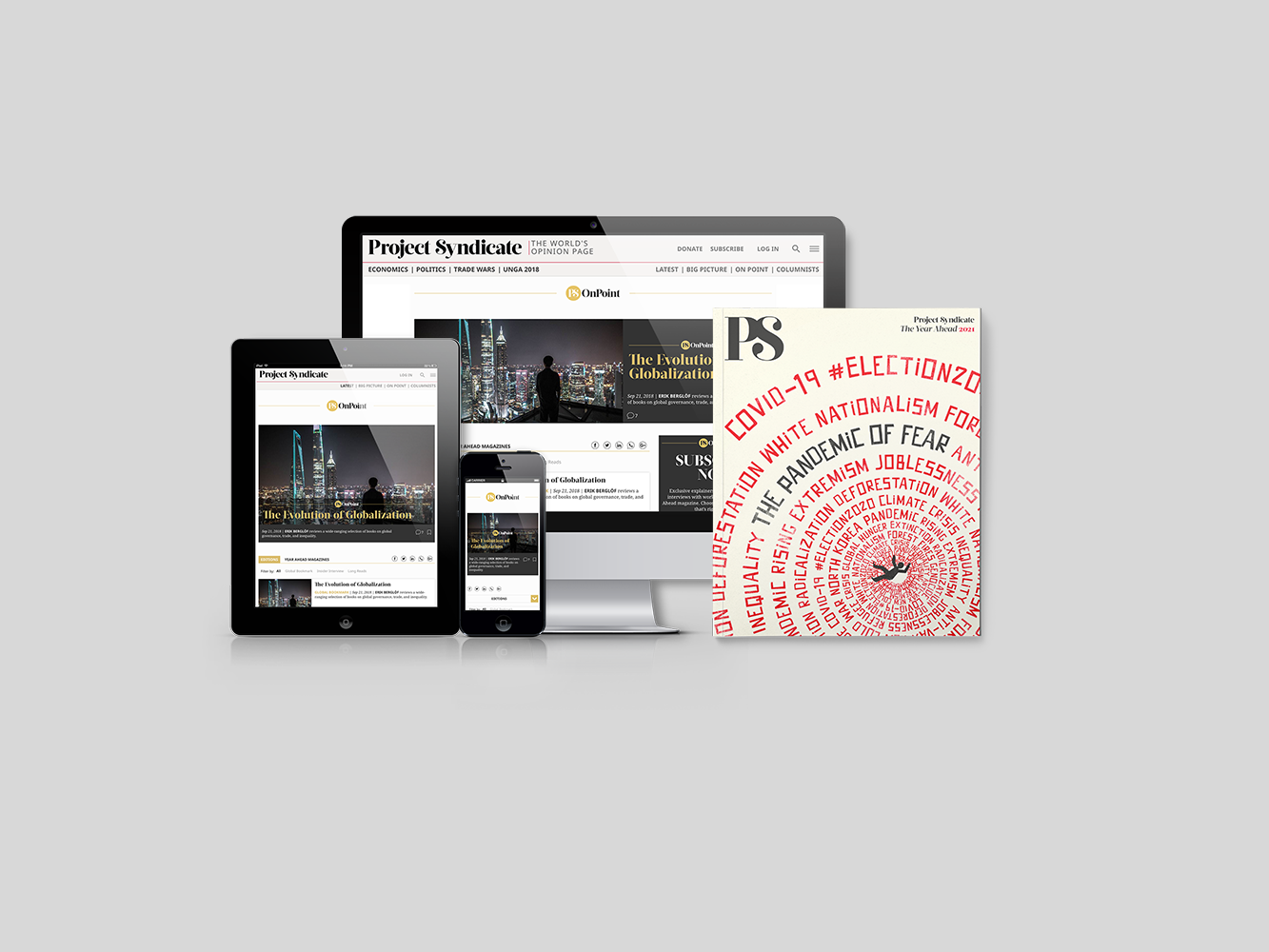 Subscribe to Project Syndicate
Enjoy unlimited access to the ideas and opinions of the world's leading thinkers, including weekly long reads, book reviews, topical collections, and interviews; The Year Ahead annual print magazine; the complete PS archive; and more. All for less than $9 a month.
Je nachdem, was für eine Formel Verwendung findet, könnten Entwicklungsländer und entwickelte Länder unterschiedlich betroffen sein: Eine Betonung des Umsatzes etwa tut den Entwicklungsländern weh, die Industriegüter produzieren, aber könnte helfen, einige der mit den digitalen Großkonzernen verbundenen Ungerechtigkeiten auszuräumen. Und was die Big-Tech-Unternehmen angeht, so muss der Wert der Umsätze den Wert der von ihnen erhobenen Daten widerspiegeln, die für ihr Geschäftsmodell entscheidend sind. Womöglich wird die Verwendung ein und derselben Formel für alle Branchen nicht funktionieren.
Trotzdem muss man die durch die aktuellen Vorschläge begründeten Fortschritte anerkennen, darunter auch, dass sie vom Kriterium einer "physischen Präsenz" für die Erhebung von Steuern Abstand nehmen – die im digitalen Zeitalter keinerlei Sinn ergibt.
Einige betrachten die erste Säule als Absicherung für die Mindeststeuer und machen sich daher keine Gedanken über das Fehlen von deren Aufbau bestimmenden wirtschaftlichen Prinzipien. Nur ein kleiner Bruchteil der über einer bestimmten Schwelle liegenden Gewinne soll zugeordnet werden – wodurch der Gesamtanteil der zuzuordnenden Gewinne in der Tat klein wäre. Doch da den Unternehmen der Abzug aller Produktionsfaktoren einschließlich des Kapitals gestattet ist, ist die Körperschaftsteuer in Wahrheit eine Steuer auf Rentenerträge oder den Reingewinn, und alle Reingewinne sollten unter die Zuordnung fallen. Die Forderung einiger Entwicklungsländer, dass ein größerer Anteil der Unternehmensgewinne der Neuzuordnung unterliegen sollte, ist daher mehr als angemessen.
Die Vorschläge weisen, soweit sich feststellen lässt, noch andere problematische Aspekte auf (es gibt bisher weniger Transparenz und weniger öffentliche Diskussionen über die Details, als man erwarten sollte). Einer davon betrifft die Beilegung von Streitigkeiten: Diese kann eindeutig nicht mittels einer Schlichtung von der Art erfolgen, die heute bei Investitionsabkommen vorherrscht. Auch sollte eine Schlichtung nicht dem "Heimatland" eines Unternehmens überlassen werden (insbesondere was ungebundene Kapitalgesellschaften angeht, die nach einem "günstigen" Standort suchen). Die richtige Lösung wäre ein globales Steuergericht mit der Transparenz, den Standards und den Arbeitsweisen, die von einem rechtlichen Verfahren im 21. Jahrhundert erwartet werden.
Ein weiteres problematisches Merkmal der vorgeschlagenen Reformen betrifft das Verbot "einseitiger Maßnahmen", das anscheinend darauf zielt, die Verbreitung digitaler Steuern zu begrenzen. Doch durch die vorgeschlagene Schwelle von 20 Milliarden Dollar fallen viele große multinationale Konzerne aus dem Geltungsbereich der ersten Säule heraus – und wer weiß, was für Steuerschlupflöcher clevere Steueranwälte finden werden? Angesichts der Risiken für die Steuerbasis eines Landes – und der Tatsache, dass internationale Übereinkommen so schwer abzuschließen und die Multis so mächtig sind –, muss sich die Politik womöglich auf einseitige Maßnahmen stützen.
Es ergibt keinen Sinn, dass Länder für die begrenzte und willkürliche erste Säule auf irgendwelche Rechte zur Erhebung von Steuern verzichten. Die geforderten Zusagen stehen in keinem Verhältnis zu den eingeräumten Vorteilen.
Die Staats- und Regierungschefs der G20 wären gut beraten, sich auf eine globale Mindeststeuer von mindestens 15% zu einigen. Unabhängig vom letztlichen Steuersatz, der die Untergrenze für die 139 Länder festlegt, die derzeit über diese Reform verhandeln, wäre es besser, wenn mindestens ein paar Länder (einseitig oder als Gruppe) einen höheren Steuersatz einführen würden. Die USA etwa planen einen Satz von 21%.
Es ist enorm wichtig, die Vielzahl von Detailfragen aufzugreifen, die für ein globales Steuerabkommen geklärt werden müssen. Und besonders wichtig ist es, in einen Dialog mit den Entwicklungsländern und Schwellenmärkten einzutreten, deren Stimme bisher nicht immer so klar Gehör gefunden hat, wie sie es hätte sollen.
Vor allem ist es unverzichtbar, das Thema in fünf und nicht wie gegenwärtig vorgeschlagen sieben Jahren wieder aufzugreifen. Wenn die Steuereinnahmen nicht wie versprochen steigen, und wenn die Entwicklungsländer und Schwellenmärkte es nicht schaffen, einen größeren Anteil dieser Steuereinnahmen zu erhalten, wird man die Mindeststeuer anheben müssen und die Formeln zur Zuordnung von "Besteuerungsrechten" anpassen müssen.
Aus dem Englischen von Jan Doolan