Preparémonos para el presidente Trump
LONDRES – Amigos y aliados de Estados Unidos observan con estupor la perspectiva casi segura de que la elección presidencial de noviembre sea una competencia entre Hillary Clinton y Donald Trump. Pero con la ansiedad no se gana nada. Hay que esperar lo mejor y empezar a prepararse para lo peor.
El hecho central de esta elección 2016 no es que un magnate inmobiliario y estrella de los reality shows, que nunca fue elegido para cargo alguno, de repente se haya convertido en el candidato más probable por el Partido Republicano, sino la enorme diferencia que supondría una victoria de Trump para el resto del mundo, en comparación con una de Clinton.
En toda elección presidencial estadounidense de tiempos modernos, los amigos y aliados de Estados Unidos han tenido, en privado, sus preferencias. Pero nunca antes los candidatos demócrata y republicano habían sido tan distintos como el agua y el aceite. Entre Reagan y Carter, entre Clinton y Bush, entre Bush y Gore, entre Obama y McCain no había un abismo insalvable. Entre Trump y Clinton sí lo hay.
Para el resto del mundo, Clinton representa la continuidad, y Trump implica cambios drásticos. No hay modo de saber exactamente cuán drásticos, pero en el caso de Trump no es posible confiar en el supuesto normal de que durante las primarias los candidatos buscan congraciarse con su núcleo duro de partidarios, pero después viran al centro para la elección general. La suya es una candidatura anormal.
Por eso tiene sentido prepararse. El 27 de abril, Trump confirmó en su discurso sobre política exterior ante el Centro para el Interés Nacional de EE. UU. en Washington que "Estados Unidos primero" sería el tema dominante de su gobierno. Está decidido a rechazar acuerdos de comercio e instituciones multilaterales, adoptar una línea mucho más dura respecto de la inmigración ilegal y modificar el esquema de alianzas de seguridad y defensa de su país.
Trump declaró en ese discurso que quiere que Estados Unidos sea "predeciblemente impredecible", pero también aclaró que no abandonará su posición básica. Los aliados tendrán que pagar más a cambio de su defensa. Y pueden esperar duras medidas de su gobierno si mantuvieran por mucho tiempo un gran superávit comercial bilateral con Estados Unidos. Los tratados regionales, como el NAFTA (suscrito en 1994 por Estados Unidos, México y Canadá), son un "desastre total": han atado las manos de Estados Unidos. Así que cabe suponer que Trump los derogará.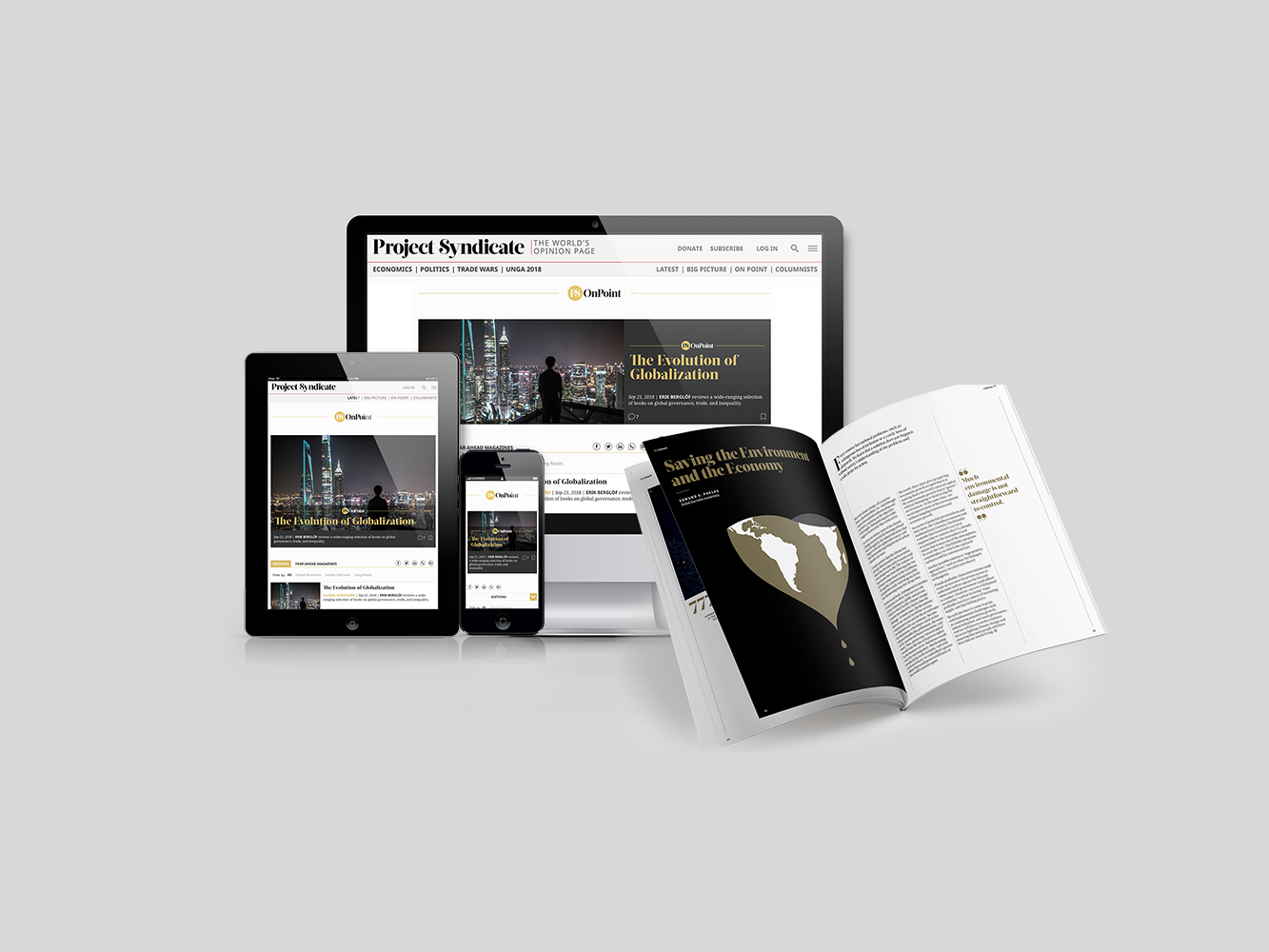 Subscribe now
For a limited time only, get unlimited access to On Point, The Big Picture, and the PS Archive, plus our annual magazine, for less than $2 a week.
¿Cómo pueden entonces los amigos y aliados de Estados Unidos prepararse para un presidente Trump? Discretamente, por supuesto. Pero Trump, quien en 1987 publicó un bestseller llamado El arte del acuerdo, coincidirá sin duda en que la buena preparación es esencial para hacer buenos negocios. Si ya instalado en la Casa Blanca, Trump se encuentra con que los otros gobiernos ya se prepararon para tratar con él, sentirá innegablemente admiración (aunque no lo admita).
Hay dos clases de preparativos para lo peor que los aliados y amigos de Estados Unidos pueden y deben hacer. Una es ponerse más fuertes, para tener mejor capacidad de hacer frente a hostigamientos. La otra es apoyarse mutuamente, previendo que lo de "Estados Unidos primero" provoque una ruptura de las viejas alianzas y del orden internacional liberal predominante desde los cuarenta.
Un Japón débil y una colección mal avenida de 28 países en la Unión Europea serían un blanco tentador para el presidente Trump. Pero un Japón que en los próximos doce meses realmente haya adoptado la estrategia de liberalización para el crecimiento que a menudo prometió el primer ministro Shinzo Abe estaría en una posición más fuerte. Lo mismo unos países europeos que abandonen su obsesión con la austeridad fiscal y usen la inversión pública para estimular el crecimiento y reducir el desempleo.
Esas decisiones (necesarias en todo caso) facilitarían la tarea de crear alianzas más sólidas, que bien podrían volverse esenciales.
Si un eventual gobierno de Trump intenta anular el NAFTA, Canadá y México tendrán que hacer causa común. Si decide descartar el Acuerdo Transpacífico (ATP) negociado por el gobierno de Obama con doce economías de Asia y el Pacífico, estos países, tal vez liderados por Japón o Australia, deben estar listos para seguir con el acuerdo, o algo parecido, entre ellos (Clinton también se pronunció en contra del ATP, pero en su caso puede considerarse una mera maniobra táctica; en el de Trump, no hay garantías de que sea así).
Algo similar vale para Europa. Los miembros de la UE y la OTAN deben prepararse para estar unidos y evitar así que Trump los lleve de las narices en asuntos relacionados con el comercio o la seguridad. Tal vez eso implique gastar más en su propia defensa (una demanda de Trump que no deja de ser razonable). También implica tener unión suficiente para no convertirse por separado en víctimas de abusos de los Estados Unidos.
Pero la solidaridad europea está debilitada (por decir poco) por la crisis de los migrantes y las consecuencias económicas de la debacle financiera de 2008. El 23 de junio, los votantes británicos pueden hacer la situación mucho peor, si el resultado del referendo es abandonar la UE. Para fortalecer a Gran Bretaña, y a la UE misma, en preparación para Trump, sería aconsejable que voten por la permanencia.
Asia no se destaca por la solidaridad. Ha dependido (tal vez demasiado) de la influencia de Estados Unidos para equilibrar sus rivalidades. Japón, por ejemplo, tiene estrechos vínculos con países del sudeste asiático, pero ninguna relación de defensa formal. Japón y su vecino más cercano, Corea del Sur, tienen desde hace mucho tiempo tratados de defensa con Estados Unidos, pero son hostiles entre sí.
Dada la posibilidad de que en los próximos nueve a doce meses se desaten guerras comerciales y de divisas, y se abandonen alianzas de defensa históricas, es hora de poner la solidaridad regional por encima de viejas enemistades y de las fuerzas de la fragmentación. Los amigos y aliados de Estados Unidos deben empezar a prepararse para un Estados Unidos menos amistoso.
Traducción: Esteban Flamini