Как подготовиться к президентству Трампа
ЛОНДОН – Друзья и союзники Америки в изумлении смотрят на почти гарантированную перспективу соперничества между Хиллари Клинтон и Дональдом Трампом на ноябрьских выборах президента США, но им не стоит ограничиваться лишь охами и ахами. Надеясь на лучшее, они должны готовиться к худшему.
Самое важное на выборах 2016 года совсем не то, что звезда телевизионного реалити-шоу и магнат рынка недвижимости, который никогда никуда не избирался, вдруг стал фактическим кандидатом от Республиканской партии. Всё дело в огромной разнице в последствиях победы Трампа или Клинтон для всего остального мира.
На любых американских президентских выборах новейшего времени у друзей и союзников США всегда были те или иные предпочтения. Но никогда раньше кандидаты от демократов и республиканцев не были настолько разными – как говорится, словно мел и сыр. Не было непроходимой пропасти между Рейганом и Картером, Клинтоном и Бушем, Бушем и Гором, Обамой и Маккейном. Но она есть между Трампом и Клинтон.
Для всего остального мира Клинтон представляет собой преемственность, а Трамп – радикальную перемену. Насколько радикальной она будет, точно неизвестно, но нормальное предположение, что во время праймериз кандидаты подыгрывают верным сторонникам партии, а затем, когда начинаются собственно выборы, смещаются к центристским позициям, неприменимо к случаю Трампа. Он ненормальный кандидат.
Именно поэтому есть смысл начать подготовку. В своей речи по вопросам внешней политике, произнесённой в вашингтонском Центре национальных интересов 27 апреля, Трамп подтвердил, что лозунг «Сперва Америка» ("America First") станет главной темой его правления. Он собирается отказаться от многосторонних торговых соглашений и институтов, занять намного более жёсткую позицию в вопросах нелегальной иммиграции, использовать новые подходы к альянсам в сфере обороны и безопасности.
В этой речи он объявил, что хочет сделать США «предсказуемо непредсказуемой» страной, впрочем, дав при этом понять, что не собирается отказываться от ранее выбранного курса. Союзникам придётся больше тратить на оборону. А к тем, у кого устойчиво большой профицит в двусторонней торговле с США, пообещал применить суровые меры. Региональные соглашения, например, Североамериканское соглашение о свободной торговле (НАФТА) между США, Мексикой и Канадой, он назвал «полной катастрофой», так как они связали Америке руки. Логично предположить, что он намерен их аннулировать.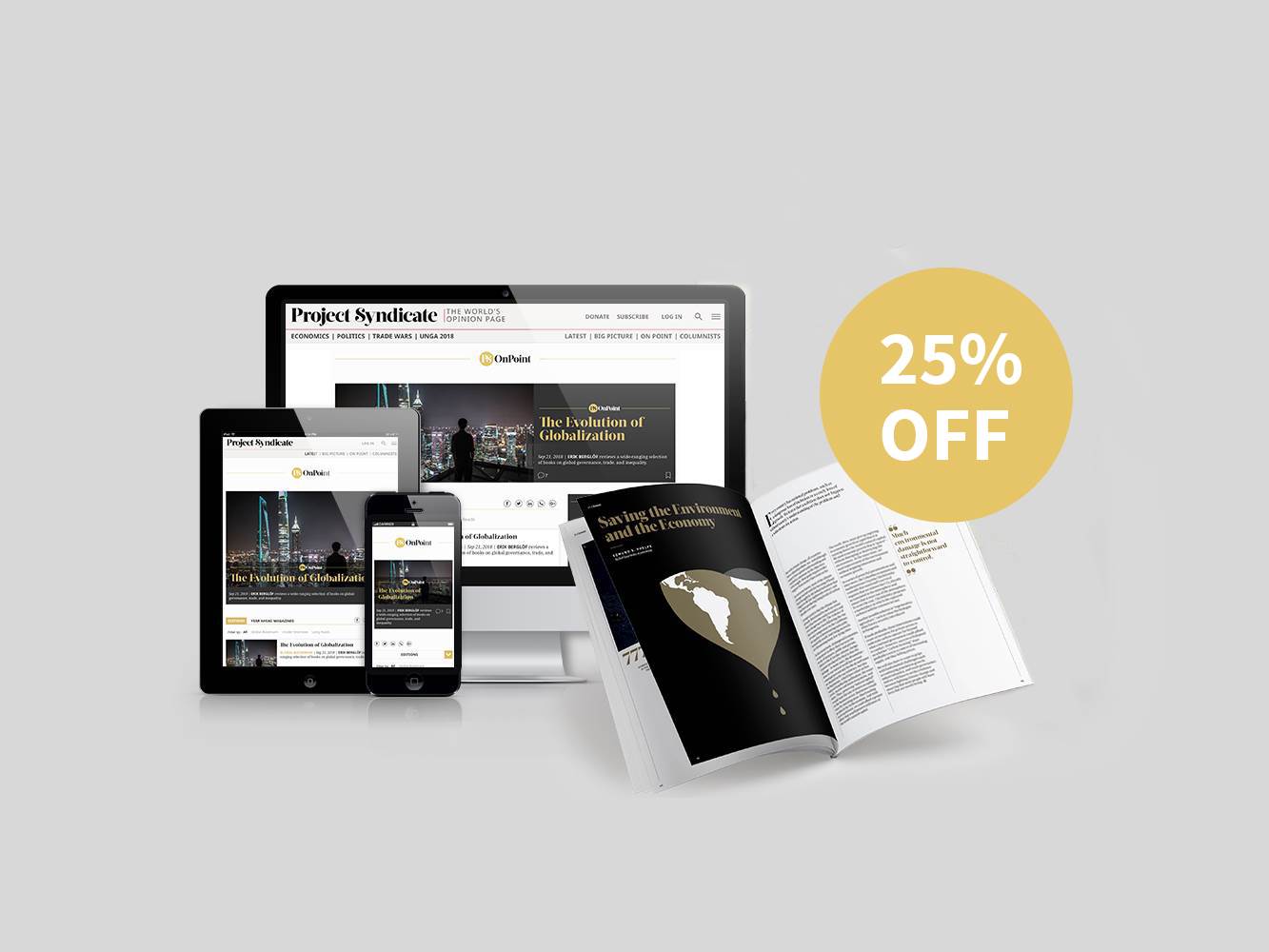 Subscribe now
For a limited time only, get unlimited access to On Point, The Big Picture, and the PS Archive, plus our annual magazine, for just $75.
Как же друзья и союзники могут подготовиться к президентству Трампа? Незаметно, конечно. Хотя автор бестселлера 1987 года «Искусство сделки» согласился бы с мнением, что тщательная подготовка – это ключ к успеху на переговорах. Если вдруг Трамп, попав в Белый дом, обнаружит свидетельства этой подготовки, он, наверное, будет благодарен за это своими зарубежными коллегами, пусть даже и в тайне.
Есть две вещи, которые друзья и союзники могут и должны сделать, готовясь к худшему. Во-первых, им надо стать сильнее, тогда они смогут лучше противостоять натиску хулигана. Во-вторых, им следует укреплять свои альянсы и взаимную дружбу, поскольку «Сперва Америка», как ожидается, перестанет поддерживать старые партнёрства и либеральный международный порядок, который доминировал с 1940-х годов.
Ослабшая Япония и капризное объединение 28 стран в Евросоюзе станут заманчивой целью для президента Трампа. Если в ближайшие 12 месяцев Япония по-настоящему займётся стратегией либерализации, которая помогла бы повысить темпы роста экономики и которую неоднократно обещал провести премьер-министр Синдзо Абэ, позиции страны заметно укрепятся. Так же как и позиция европейских стран, если они откажутся от своей навязчивой идеи жёсткой бюджетной экономии и начнут использовать государственные инвестиционные программы для запуска экономического роста и снижения уровня безработицы.
Эти шаги, необходимые в любом случае, способствовали бы выполнению другой задачи – укреплению альянсов, что, весьма вероятно, станет вскоре очень актуально.
Если администрация Трампа захочет аннулировать соглашение НАФТА, Канаде и Мексике придётся совместно решать общую проблему. Если его администрация решит избавиться от Транс-Тихоокеанского партнёрства (TPP), согласованного администрацией Обамы с 12 государствами Азиатско-Тихоокеанского региона, тогда эти страны, возглавляемые, наверное, Японией и Австралией, должны будут готовы начать соблюдать данный договор, или его аналог, самостоятельно. (Клинтон также высказывалась против TPP, однако это можно расценить лишь как тактический ход, а вот в случае Трампа подобная оценка не вполне оправдана).
В Европе аналогичная история. Члены ЕС и НАТО должны быть готовы сплотиться, если они хотят избежать пинков от Трампа в сфере торговли и безопасности. Это значит, что надо готовиться тратить больше на собственную оборону – данное требование Трампа нельзя назвать необоснованным. И это значит, что надо быть сплочёнными в достаточной степени, чтобы американский хулиган не расправился со всеми по одному.
Между тем, европейское единство, мягко говоря, поистрепалось из-за миграционного кризиса и экономических последствий финансового краха 2008 года. Британские избиратели могут ещё больше ухудшить ситуацию, если на референдуме 23 июня они проголосуют за выход из ЕС. Ради укрепления Великобритании и Евросоюза в преддверии возможного президентства Трампа они поступили бы мудро, проголосовав за то, чтобы остаться в ЕС.
Страны Азии никогда не отличалась сплочённостью. Они зависят (и, наверное, чрезмерно) от американского влияния, помогающего им сбалансировать региональное соперничество. Например, Япония поддерживает тесные связи со странами Юго-Восточной Азии, но у неё нет с ними формальных отношений в сфере безопасности. У Японии, как и у её ближайшего соседа, Южной Кореи, давно заключены с США договоры о безопасности, однако обе эти страны враждебны друг другу.
Учитывая возможность начала торговых и валютных войн, а также отказа от прежних альянсов в сфере безопасности уже в ближайшие 9-12 месяцев, пора поставить стремление к региональному единству выше старой вражды и центробежных сил. Друзья и союзники США должны начать готовиться к явлению менее дружелюбной Америки.