Se préparer à l'éventualité d'une présidence Trump
LONDRES – Les amis de l'Amérique, qui considèrent avec étonnement la perspective plus que probable d'un affrontement entre Hillary Clinton et Donald Trump lors des élections présidentielles américaines du mois de novembre, ont mieux à faire que de se tordre les mains d'angoisse. Il faut espérer le meilleur, mais se préparer au pire
Le point crucial de cette campagne 2016, ce n'est pas, du moins pas uniquement, l'émergence d'un candidat présomptif du parti républicain qui, s'il est une star de la télé-réalité et un magnat de l'immobilier, n'a jamais exercé aucun mandat électif. C'est l'énorme différence qu'une victoire de Trump signifierait pour le reste du monde par rapport à une victoire de Clinton.
À chaque élection américaine de l'histoire moderne, les amis et alliés des États-Unis ont eu leurs préférences, quelles qu'elles fussent. Mais jamais auparavant les candidats démocrate et républicain n'avaient été si différents, ne s'étaient opposés comme le jour à la nuit. Entre Reagan et Carter, entre Bill Clinton et George Bush père, ou entre George Walker Bush et Al Gore, entre Barack Obama et John McCain, le fossé n'était pas infranchissable. Il l'est entre Donald Trump et Hillary Clinton.
Pour le reste du monde, Clinton représente la continuité, et Trump un changement spectaculaire. Jusqu'à quel point ira ce changement, c'est ce qu'on ne peut prévoir. Mais la règle usuelle, selon laquelle les candidats font vibrer la corde de leurs propres partisans au sein de leur parti lors des primaires avant de se rapprocher du centre dans la phase finale de la campagne, ne peut être invoquée pour ce qui concerne Trump. C'est un candidat hors normes.
C'est pour cette raison qu'il n'est certainement pas inutile de se préparer à son éventuelle victoire. Dans son discours de politique étrangère, au siège de la revue National Interest, le 27 avril, à Washington, Trump a confirmé que le thème central de son administration serait bien « l'Amérique d'abord », annonçant qu'il rejetterait les accords commerciaux multilatéraux et reconsidérerait la place des États-Unis dans ces institutions, qu'il se montrerait beaucoup plus dur sur l'immigration illégale et qu'il adopterait une nouvelle approche des questions de défense et de sécurité, notamment des alliances.
Trump, dans ce discours, a déclaré qu'il voulait faire des États-Unis une « nation plus imprévisible », mais il a également précisé qu'il ne bougerait pas de ses positions. Les Alliés des États-Unis devront faire des efforts supplémentaires pour financer leur défense. Et ils peuvent s'attendre à des mesures draconiennes de la part d'une administration Trump s'ils jouissent d'une balance commerciale depuis trop longtemps excédentaire avec l'Amérique. Les accords régionaux comme l'ALENA (Accord de libre-échange nord-américain), entre les États-Unis, le Mexique et le Canada sont un « désastre total » et ont lié les mains de l'Amérique. Il y a donc fort à penser qu'ils seront dénoncés.
Subscribe to Project Syndicate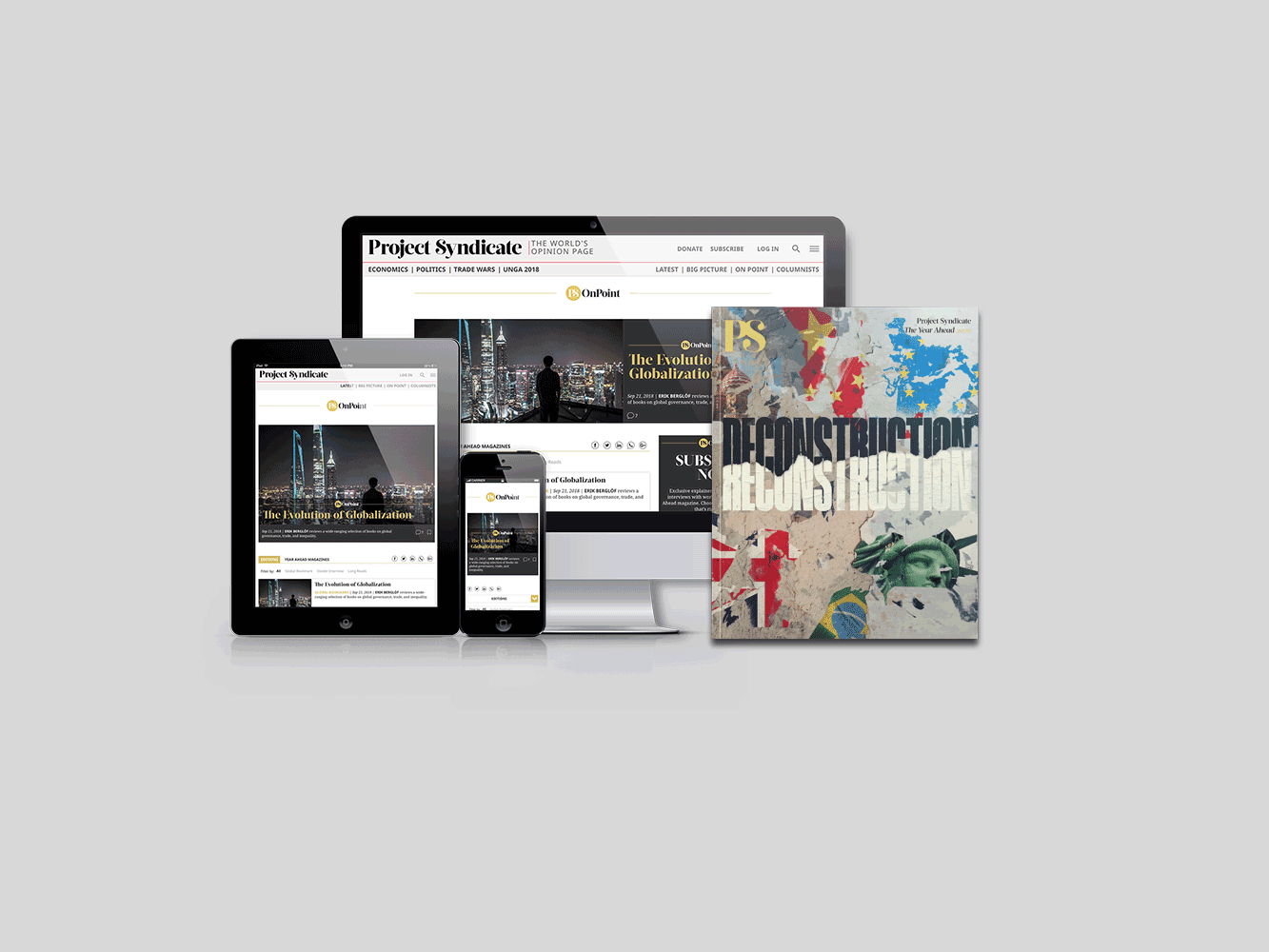 Subscribe to Project Syndicate
Enjoy unlimited access to the ideas and opinions of the world's leading thinkers, including weekly long reads, book reviews, and interviews; The Year Ahead annual print magazine; the complete PS archive; and more – All for less than $9 a month.
Comment dans ces conditions les alliés des États-Unis peuvent-ils se préparer à une présidence Trump ? Discrètement, bien sûr. Mais l'auteur du best-seller de 1987 The Art of the Deal (« L'Art de la transaction ») n'en disconviendra pas, une bonne préparation est essentielle si l'on veut décrocher un bon marché. Si, après avoir gagné la Maison-Blanche, Trump en a vent, il ne pourra, même secrètement, qu'en admirer d'autant ses homologues.
Il y a deux sortes de choses que peuvent et doivent faire les amis et les alliés des États-Unis pour se préparer au pire. La première, c'est de devenir plus forts et donc mieux capable d'affronter un homme brutal. La seconde, c'est de renforcer leurs alliances et leurs amitiés les uns envers les autres, en prévision des ruptures qu'occasionnera « l'Amérique d'abord » avec d'anciens partenariats et avec l'ordre international libéral qui prévaut depuis les années quarante.
Un Japon faible et une Union européenne réduite à une ribambelle indisciplinée de 28 pays seraient des proies faciles pour une présidence Trump. Un Japon qui aurait, au cours des douze prochains mois, véritablement opté pour la stratégie de libéralisation et de croissance souvent préconisée par le Premier ministre Shinzo Abe, serait dans une bien meilleure position. Tout comme les pays européens, s'ils renonçaient à leur obsession de l'austérité budgétaire et recouraient à l'investissement public pour donner un coup de fouet à la croissance et réduire le chômage.
De telles évolutions, par ailleurs nécessaires, permettraient plus facilement d'aborder la tâche d'un renforcement des alliances – qui pourraient alors devenir essentielles.
Si une administration Trump cherche à dénoncer l'ALENA, le Canada et le Mexique auront besoin de faire cause commune. Si elle choisit d'écarter les accords du Partenariat transpacifique (PTP) conclus par l'administration Obama avec douze économies de la région Asie-Pacifique, ces pays, conduits peut-être par le Japon ou l'Australie, doivent se tenir prêts à maintenir les termes du pacte, ou quelque chose d'approchant, entre eux seuls. (Clinton s'est aussi élevée contre le PTP, mais on peut considérer qu'il s'agit d'un choix purement tactique ; dans le cas de Trump, rien n'est moins certain.)
Il en va de même avec l'Europe. Pour éviter de se faire marcher sur les pieds par Trump sur les questions commerciales ou de sécurité, les membres de l'UE et de l'OTAN doivent se préparer à se serrer les coudes. Cela peut signifier des dépenses plus importantes pour leur propre défense – une demande formulée par Trump, qui n'est pas déraisonnable. Cela peut aussi vouloir dire que les Européens doivent demeurer suffisamment unis pour éviter de servir de cible individuellement à une Amérique devenue plus brutale.
Mais la solidarité européenne se lézarde, pour le moins, suite à la crise des migrants et aux conséquences économiques du choc financier de 2008. Le 23 juin, les électeurs britanniques pourraient encore aggraver la situation s'ils votent, lors du référendum, en faveur d'une sortie de l'Union. S'ils veulent renforcer la Grande-Bretagne et avec elle l'UE, ils seraient bien avisés de voter pour leur maintien.
L'Asie ne brille pas par la solidarité. Elle dépend, peut-être excessivement, de l'influence américaine pour équilibrer ses rivalités. Ainsi le Japon entretient-il des liens étroits avec d'autres pays d'Asie du Sud-Est, mais sans que ceux-ci se traduisent par une quelconque coopération formalisée sur le plan de la sécurité. Le Japon et son plus proche voisin, la Corée du Nord, ont conclu de longue date des accords de défense avec les États-Unis, mais entretiennent toujours l'un vis-à-vis de l'autre une certaine hostilité.
Si l'on considère que des guerres commerciales, des guerres de devises peuvent éclater dans les neuf ou douze prochains mois, tout comme des alliances de sécurité dont la solidité semblait depuis longtemps acquise peuvent être dénoncées, il est grand temps de faire prévaloir la solidarité régionale sur les vieilles inimitiés ou sur les forces de fragmentation. Les amis et les alliés de l'Amérique doivent commencer à se préparer à une Amérique moins amicale.
Traduction François Boisivon