الإستعداد للرئيس ترامب
لندن- بينما يتطلع أصدقاء أمريكا وحلفاءها بدهشة للسباق شبه المؤكد بين هيلاري كلينتون ودونالد ترامب في الإنتخابات الرئاسية الأمريكية في نوفمبر فإنهم بحاجة لعمل ما هو أكثر من الإكتفاء بالمشاهدة حيث يتوجب عليهم أن يأملوا أن يتحقق الأفضل ولكن عليهم في الوقت نفسه أن يستعدوا للإسوأ.
إن النقطة الحيوية فيما يتعلق بإنتخابات سنة 2016 ليس فقط أن أحد نجوم تلفزيون الواقع وقطب من أقطاب العقارات والذي لم ينتخب مطلقا لمنصب عام قد برز ليصبح المرشح المفترض للحزب الجمهوري بل أيضا التأثير الضخم لإنتصار ترامب على بقية العالم مقارنة بإنتصار كلينتون .
في كل إنتخابات رئاسية أمريكية في العصر الحديث كان لإصدقاء وحلفاء أمريكا تفضيلاتهم الخاصة ولكن لم يحدث من قبل أن يكون المرشحين الديمقراطي والجمهوري مختلفين لهذه الدرجة فلم تكن هناك فجوة لا يمكن تجاوزها بين ريجان وكارتر أو كلينتون وبوش أو بوش و جور أو أوباما وماكين ولكن هناك فجوة لا يمكن تجاوزها بين ترامب وكلينتون .
بالنسبة لبقية العالم تمثل كلنتون الإستمرارية بينما يمثل ترامب التغيير الدراماتيكي حيث يصعب معرفة مدى دراماتيكية ذلك التغيير ولكن الإفتراض الطبيعي بإن المرشحين يحاولون إسترضاء أنصارهم خلال الإنتخابات التمهيدية ومن ثم يعودون للوسط في الإنتخابات العامة لا يمكن التعويل عليه في حالة ترامب فترشيحه هو ترشيح غير طبيعي .
لهذا السبب فإن الإستعداد سيكون منطقيا فلقد أكد ترامب في خطابه عن السياسة الخارجية أمام مركز المصلحة الوطنية في العاصمة واشنطن بتاريخ 27 أبريل بإن شعار "أمريكا أولا" سيكون الموضوع الرئيسي لإدارته حيث سيرفض الصفقات التجارية والمؤسسات متعددة الإطراف وسوف يتبنى خطا أكثر تشددا بالنسبة للهجرة غير الشرعية بالإضافة إلى صياغة مقاربة جديدة تتعلق بتحالفات الدفاع والأمن .
لقد أعلن ترامب في كلمته أنه لا يريد أحد أن يتمكن من التنبؤ بمواقف الولايات المتحدة الأمريكية ولكنه أوضح كذلك أنه لن يتخلى عن موقفه الأساسي. سيتوجب على الحلفاء أن يدفعوا أكثر من أجل دفاعهم ويمكن أن يتوقعوا إجراءات صارمة من قبل إدارته لو كان لديهم فائض مستمر ضخم فيما يتعلق بالتجارة الثنائية مع الولايات المتحدة الإمريكية . إن الإتفاقات الإقليمية مثل إتفاقية التجارة الحرة لشمال أمريكا (نافتا) بين الولايات المتحدة الأمريكية وكندا والمكسيك والموقعة سنة  1994 هي "كارثية "لإنها جعلت أيدي أمريكا مربوطة وعليه فإن الإفتراض الأصح أنه سوف يتم إلغاءها.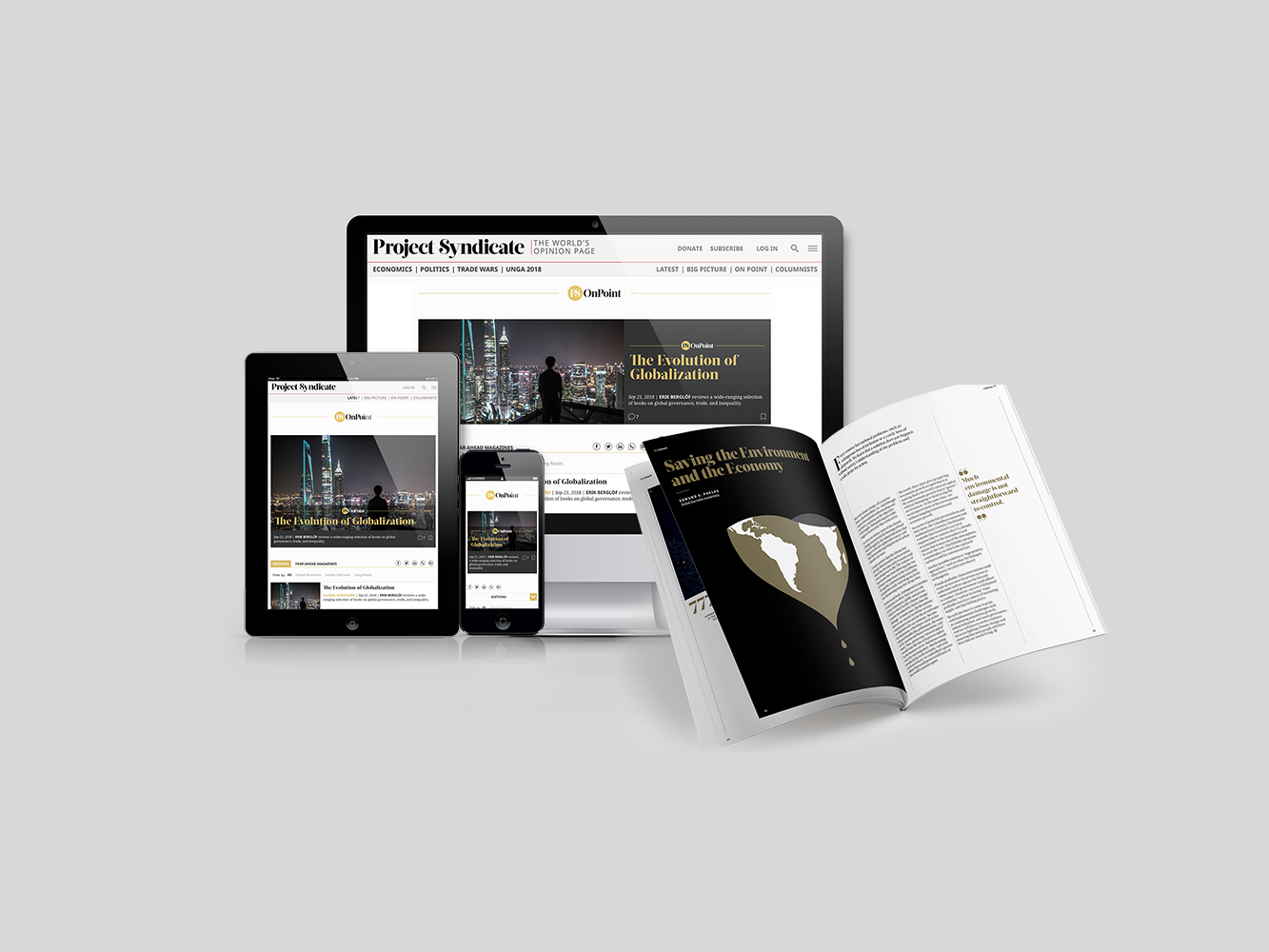 Subscribe now
For a limited time only, get unlimited access to On Point, The Big Picture, and the PS Archive, plus our annual magazine, for less than $2 a week.
إذن كيف يمكن لإصدقاء وحلفاء أمريكا الإستعداد للرئيس ترامب ؟ بتكتم وتروي بالطبع ولكن من المؤكد أن مؤلف أحد الكتب الأكثر مبيعا "فن الصفقة" سوف يتفق بإن الإستعداد السليم هو جوهر عقد صفقة جيدة ولو وجد ترامب أدلة على ذلك بعد وصوله للبيت الإبيض فإن من المرجح أنه سيعجب بنظراءه بسبب قيامهم بذلك حتى لو كان ذلك سريا.
إن هناك نوعين من الإشياء التي يجب أن يعملها الإصدقاء والحلفاء للإستعداد للإسوأ. أولها هو جعل أنفسهم أقوى وهكذا يكونون في وضع أفضل لمواجهة ذلك المتنمر والشيء الآخر هو دعم التحالفات والصداقات بينهم وذلك توقعا لقطع علاقات" أمريكا أولا "مع الشراكات القديمة والنظام العالمي الليبرالي والذي ساد منذ الإربعينات من القرن الماضي .
إن اليابان الضعيفة والمجموعة المنقسمة التي تتكون من 28 بلدا في الإتحاد الأوروبي ستشكل هدفا مغريا للرئيس ترامب . إن اليابان والتي تبنت خلال الإثنتي عشرة سنة الماضية إستراتيجية تعتمد على تحرير الإقتصاد لتعزيز النمو وهي الإستراتيجية التي وعد بها رئيس الوزراء شينزو آبي ستكون في وضع أقوى وهذا الطرح ينطبق كذلك على الدول الأوروبية التي تخلت عن هوسها بالتقشف المالي وأستخدمت برامج الإستثمار العام من أجل إطلاق النمو وتخفيض البطالة .
إن مثل هذه الخطوات والتي تعتبر ضرورية على أي حال ستسهل البدء بمهمة بناء تحالفات أقوى والتي يمكن أن تصبح ضرورية.
لو أرادت إدارة ترامب السعي لإلغاء إتفاقية نافتا، ستحتاج كندا والمكسيك لتبني قضية مشتركة ولو قررت إدارة ترامب التخلي عن إتفاقية الشراكة التجارية عبر المحيط الهادي والتي فاوضت عليها إدارة أوباما مع 12 إقتصاد من إقتصادات آسيا والمحيط الهاديء فإنه يتوجب على تلك البلدان وذلك بقيادة اليابان أو أستراليا أن تكون جاهزة للإستمرار بالإتفاقية أو شيء من هذا القبيل فيما بينها ( لقد إنقلبت كلينتون كذلك على إتفاقية الشراكة عبر المحيط الهادي ولكن من المفترض أن يكون ذلك حركة تكتيكية ولكن في حالة ترامب فإن الإفتراض نفسه غير صحيح ).
إن الحالة نفسها تنطبق على أوروبا فمن أجل تجنب أن يتم التلاعب به من قبل ترامب فيما يتعلق بالتجارة أو الأمن فإنه يتوجب على الإتحاد الأوروبي والناتو أن يكونوا مستعدين لرص الصفوف معا وهذا قد يعني أن يكونوا مستعدين لمزيد من الإنفاق على الدفاع الخاص بهم – وهو من مطالب ترامب التي تبدو منطقية كما يعني كذلك أن تكون تلك الدول متحدة من أجل تجنب أن يتفرد بها المتنمر الإمريكي واحدة تلو الأخرى .
لكن التضامن الأوروبي في حالة إنقسام وذلك بسبب أزمة اللاجئين والآثار الإقتصادية للإنهيار المالي سنة 2008 وفي 23 يونيو يمكن للناخبين البريطانيين أن يجعلوا الموقف أكثر سوءا بكثير لو قاموا بالتصويت في إستفتاءهم على الخروج من الإتحاد الأوروبي ومن أجل تقوية بريطانيا والإتحاد الأوروبي نفسه في حالة فوز ترامب فإنه ينصح بإن يصوت الناخبين البريطانيين على البقاء في الإتحاد الأوروبي.
إن آسيا غير معروفة بتضامنها فلقد إعتمدت وربما بشكل يزيد عن الحد على النفوذ الأمريكي من إجل إحداث توازن مع خصومها فاليابان على سبيل المثال لديها علاقات وثيقة مع دول جنوب شرق آسيا ولكن لا يوجد لديها علاقات أمنية رسمية معها . إن كلا من اليابان وأقرب جيرانها كوريا الجنوبية تمتع بمعاهدات أمنية منذ وقت طويل ولكن كل منهما عدائي تجاه الآخر.
نظرا لإمكانية وقوع حروب تجارية وحروب عملات والتخلي عن تحالفات أمنية قامت منذ فترة طويلة خلال فترة 9-12 شهرا القادمة فلقد حان الوقت لإن يكون التضامن الإقليمي أهم من العداوات السابقة وقوى الإنقسام . يجب على أصدقاء أمريكا وحلفاءها البدء بالإستعداد لإمريكا أقل ودية .