Armut ist auch ein psychosoziales Problem
BRIGHTON – Arm zu sein ist eine höchst beschämende Erfahrung, die Menschenwürde und Selbstwertgefühl herabsetzt. Während sich Erscheinungsformen und Gründe für Armut unterscheiden, ist die damit einhergehende Demütigung universell. In jüngsten Forschungsarbeiten der Universität Oxford wurde festgestellt, dass Menschen - auch Kinder - in wirtschaftlichen Notlagen von China bis Großbritannien einen fast identischen Angriff auf ihren Stolz und ihr Selbstwertgefühl empfinden.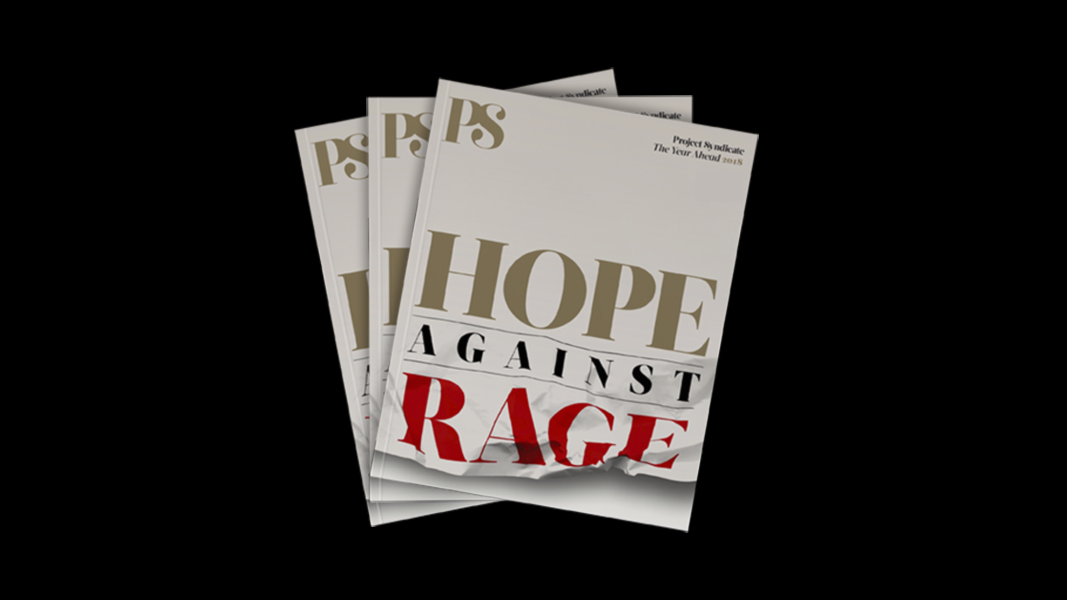 The Year Ahead 2018
The world's leading thinkers and policymakers examine what's come apart in the past year, and anticipate what will define the year ahead.
Doch trotz des klar bewiesenen Zusammenhangs zwischen Armut und psychologischer Belastung wird dieses Schamgefühl in Strategien zur Überwindung der Armut typischerweise nicht berücksichtigt. Vielmehr konzentrieren sich Bemühungen zur Armutsbekämpfung in der Regel auf greifbare Erscheinungsformen der Benachteiligung wie fehlende Einkommen und Bildung. Infolgedessen geht man bei Lösungen zur Beseitigung der Armut vielfach implizit davon aus, dass mehr materieller Wohlstand oder verbesserte Lebensbedingungen automatisch zu einem immateriellen Nutzen führen, darunter auch zu verbessertem psychischen Wohlbefinden.
Diese fehlende Berücksichtigung der "psychosozialen" Seite der Armut – die Wechselwirkung zwischen sozialen Kräften einerseits und Einstellung oder Verhalten des Einzelnen andererseits – ist verfehlt. Wollen wir menschliches Leid lindern und das vordringliche Ziel nachhaltiger Entwicklung der Vereinten Nationen erreichen, die Armut "in allen ihren Erscheinungsformen" bis 2030 zu beenden, muss die spezifische und entscheidende Rolle der Beschämung im Zusammenhang mit Armut im Mittelpunkt unserer Anstrengungen stehen.  
Das lähmende Gefühl der Schmach, das die Armut begleitet und Menschen daran hindert, positive Maßnahmen zur Verbesserung ihrer Situation zu ergreifen, ist auf der ganzen Welt zu beobachten. In Indien treibt die mit Ernteausfällen verbundene Scham und der finanzielle Stress Bauern in den Substanzmissbrauch und in extremen Fällen in den Selbstmord. In Tansania haben Wissenschaftler, die sich mit bilingualer Schulbildung beschäftigen, festgestellt, dass Schüler mit schlechteren Englischkenntnissen aus Angst vor Spott dem Unterricht fernbleiben. Und in Uganda sagen arme Schüler, dass die Unmöglichkeit Schulgeld zu bezahlen und Schuluniformen oder Unterrichtsmaterialien zu kaufen, für sie eine ständige Quelle der Demütigung darstellt.
Um diese armutsbedingte Scham zu bekämpfen und ihrer Rolle im Hinblick auf fortgesetzte Armut Rechnung zu tragen, ist eine Reihe von Schritten zu unternehmen.
Zunächst müssen politische Entscheidungsträger das Problem erkennen. Statt Scham als bedauerliche Begleiterscheinung eines Lebens in Armut zu betrachten, sollten Entwicklungsplaner überlegen, wie Armut die menschliche Würde untergräbt. Wirtschaftsnobelpreisträger Amartya Sen, eine der einflussreichsten Stimmen im Bereich Armutsbekämpfung, argumentiert seit langem, dass Scham eine Triebfeder "absoluter" Armut sei. Scham ernst zu nehmen, muss Teil jeder Strategie zur Bekämpfung der Armut sein.
Außerdem können sich Scham, fehlendes Selbstvertrauen und geringer Selbstwert negativ darauf auswirken, wie Menschen ihre Möglichkeiten beurteilen, Veränderungen herbeizuführen. Dadurch nehmen sie sich fortgesetzt als unzulänglich wahr, was sie weiter schwächt und dafür sorgt, dass sie in Armut gefangen bleiben. Um den Menschen zu helfen, der Armut zu entkommen müssen Strategien zur menschlichen Entwicklung berücksichtigen, wie man persönliche Handlungsmächtigkeit, Ziele und Selbstwirksamkeit stärkt – also den Glauben in die eigene Fähigkeit, Einfluss auf Lebensereignisse nehmen zu können.
Schließlich müssen sich politische Entscheidungsträger bewusst sein, dass Programme zur Armutsbekämpfung bei nicht ordnungsgemäßer Umsetzung die Schamgefühle tatsächlich noch vergrößern können. So haben Forscher in Indien im Jahr 2005 beispielsweise festgestellt, dass indische Frauen nicht mehr in Gesundheitseinrichtungen kamen, weil sie sich dem abwertenden Umgang durch die Mitarbeiter dort nicht mehr aussetzen wollten – zum Nachteil ihres eigenen Wohlergehens und dem ihrer Kinder. Frauen in Südafrika, die um Beihilfen für ihre Kinder ansuchten und auch Nutzer karitativer Essensausgaben in Großbritannien haben über ähnliche Erfahrungen berichtet. Tatsächlich meinten viele Befragte in Großbritannien, dass das Stigma, Bezieher kostenloser Lebensmittel zu sein, so schwerwiegend sei, dass sie ständig ein Gefühl der "Angst" und "Beschämung" hätten. 
Das Thema Scham und die Notwendigkeit, es in Strategien zur Armutsbekämpfung ernst zu nehmen, gewinnt langsam an Dynamik. Wissenschaftler, die sich mit menschlichem Leid auseinandersetzen, haben erkannt, dass "die Würde des Empfängers" ein entscheidender Bestandteil erfolgreicher Armutslinderung ist. So stellte man beispielsweise im Rahmen einer 2016 durchgeführten Überprüfung von Geldtransferprogrammen in Afrika fest, dass die Abwesenheit von Stress und Scham das Vertrauen bei den Empfängern stärkt und zu verbesserter Entscheidungsfindung und Produktivität führt. Aufbauend auf diesen Erkenntnissen erweitert die Universität Oxford ihre Forschungen über den "Zusammenhang zwischen Scham und Armut", um zu untersuchen, wie man auf dem Sektor der internationalen Entwicklung den Schutz vor Scham in die Strategien zur Armutsbekämpfung einbauen kann.
Programme zur Reduzierung der Armut gehen in die richtige Richtung, aber es bleibt noch viel Arbeit, um die psychosoziale Komponente der Armut in Strategien und Planungen zu integrieren. Nur wenn die politischen Entscheidungsträger wirklich begreifen, dass Würde und Selbstachtung unabdingbare Voraussetzungen im Kampf gegen Armut sind – und nicht das Ergebnis ihrer Linderung - wird die Welt eine Chance haben, die Armut in all ihren Erscheinungsformen auszurotten.
Aus dem Englischen von Helga Klinger-Groier