Chudoba je také psychosociální problém
BRIGHTON – Být chudý je nesmírně zahanbující zkušenost, která snižuje lidskou důstojnost a pocit sebeúcty. Projevy a příčiny chudoby se sice liší, avšak doprovodné ponížení je všeobecné. Nedávný výzkum provedený na Oxfordské univerzitě zjistil, že lidé potýkající se s ekonomickými těžkostmi – od Číny až po Velkou Británii, a to včetně dětí – prožívají prakticky totožný útok na vlastní hrdost a sebeúctu.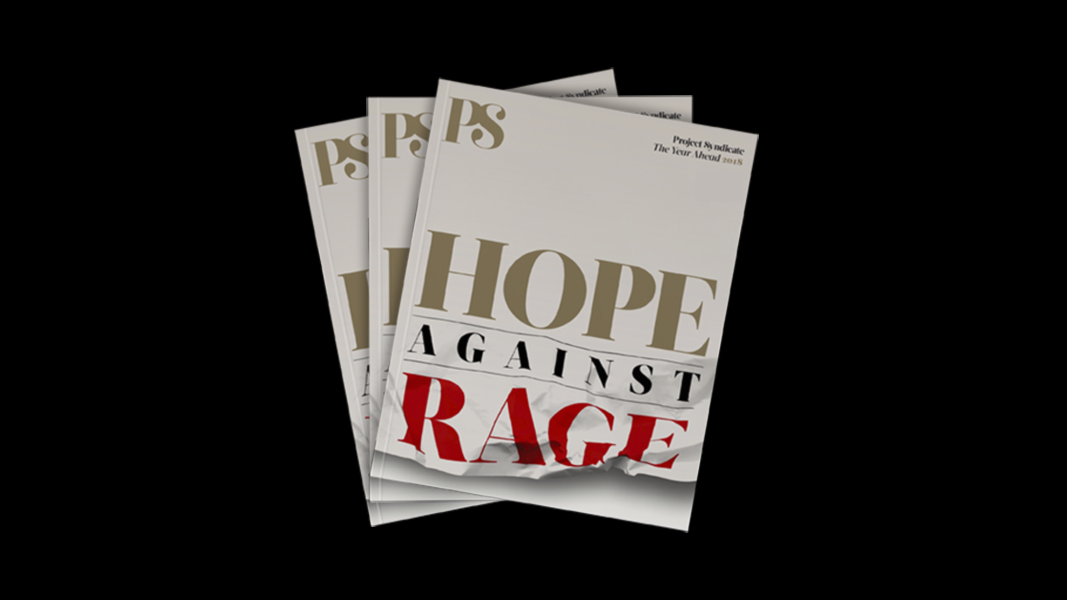 The Year Ahead 2018
The world's leading thinkers and policymakers examine what's come apart in the past year, and anticipate what will define the year ahead.
Navzdory pádným důkazům spojujícím chudobu s psychickým utrpením však politika boje proti chudobě obvykle nebere tento pocit zahanbení v potaz. Snaha o omezení chudoby se zaměřuje spíše na hmatatelné projevy deprivace, jako jsou nedostatečný příjem či vzdělání. V důsledku toho recepty na chudobu mnohdy implicitně předpokládají, že větší hmotné bohatství nebo lepší životní podmínky se automaticky přetaví do nehmotných přínosů včetně lepší duševní pohody.
Toto nedostatečné zaměření na "psychosociální" stránku chudoby – tedy na interakci mezi společenskými silami a individuálním přístupem či chováním – je pomýlené. Chceme-li zmírnit lidské utrpení a dosáhnout hlavního cíle trvale udržitelného rozvoje OSN, totiž skoncovat do roku 2030 s chudobou "ve všech jejích podobách", pak musí být středobodem naší snahy pocit zahanbení a jeho vnitřní i vnější podíl na fenoménu chudoby.
Svíravý pocit zostuzení, který jde ruku v ruce s chudobou a brání lidem v pozitivních krocích na zlepšení jejich situace, byl zaznamenán na celém světě. V Indii zahanbenost spojená se ztrátami úrody a finanční tísní dohání farmáře k užívání návykových látek a v extrémních případech i k sebevraždám. V Tanzanii vědci zkoumající dvojjazyčné vzdělávání zjistili, že strach z posměchu může bránit studentům se slabšími znalostmi angličtiny ve školní docházce. A v Ugandě chudí středoškolští studenti tvrdí, že neschopnost platit poplatky, kupovat si školní uniformy nebo pořizovat si školní zásoby pro ně představuje neustálý zdroj ponížení.
Chceme-li řešit pocit hanby spojený s chudobou a dostatečně vysvětlit vliv tohoto pocitu na "zabetonování" chudoby, musíme podniknout řadu kroků.
Především by si politici měli tento problém uvědomit. Místo aby pokládali zahanbení za nešťastný vedlejší produkt života v chudobě, měli by plánovači lidského rozvoje zohledňovat, jak chudoba podkopává lidskou důstojnost. Nositel Nobelovy ceny za ekonomii a jeden z nejvlivnějších lidí v oblasti odbourávání chudoby Amartya Sen už dlouho tvrdí, že zahanbení je hnacím motorem "absolutní" chudoby. Součástí jakékoliv strategie snižování chudoby proto musí být i to, že začneme brát toto zahanbení vážně.
Zahanbení, nedostatek sebedůvěry a nízká sebeúcta mohou navíc negativně ovlivnit nazírání lidí na vlastní schopnost realizovat změny, což posiluje pocit vlastní nedostatečnosti, který může být vysilující a vhánět lidi do pasti chudoby. Chceme-li jim pomoci uniknout, musí se strategie lidského rozvoje zaobírat otázkou, jak podpořit osobní angažovanost, aspirace a efektivitu – tedy víru ve schopnost daného člověka ovlivňovat události, které mají dopad na jeho život.
A konečně si musí politici uvědomit, že nejsou-li programy snižování chudoby správně realizované, mohou pocit zahanbení dokonce umocnit. Například vědci pracující v roce 2005 v Indii zjistili, že indické ženy přestaly chodit na kliniky, aby se vyhnuly ponižujícímu zacházení ze strany zdravotníků – ke škodě jejich zdraví i zdraví jejich dětí. Podobné zkušenosti popsaly ženy v Jihoafrické republice ucházející se o dětské přídavky a také klienti potravinových bank ve Velké Británii. Mnozí respondenti v Británii dokonce uvedli, že stigma spojené s odebíráním bezplatných potravin bylo tak silné, že mezi jejich běžné pocity patřily "strach" a "trapnost".
Otázka hanby a potřeba brát ji při formulování politik snižování chudoby vážněji se pomalu dostávají do popředí. Akademikové, kteří zkoumají lidské utrpení, si všimli, že zachování "důstojnosti příjemce" představuje klíčovou součást úspěšného zmírňování chudoby. Například loňské hodnocení programů hotovostních transferů v Africe zjistilo, že absence stresu a zahanbení zvyšuje důvěru příjemců a vede k lepším rozhodnutím a vyšší produktivitě. Oxfordská univerzita na těchto důkazech staví a rozšiřuje svůj výzkum o "spojitost hanba-chudoba" ve snaze zkoumat, jak by mohl sektor mezinárodní pomoci upravit svou politiku boje proti chudobě tak, aby byla "odolná vůči pocitu zahanbení".
Programy zaměřené na snižování chudoby jdou správným směrem, ale zbývá vykonat mnoho práce, aby se psychologická složka chudoby zakomponovala do politiky a plánování. Teprve až politici plně pochopí, že důstojnost a sebeúcta představují nevyhnutelné předpoklady boje proti deprivaci – spíše než výsledek jejího zmírňování –, získá svět reálnou naději na vymýcení chudoby ve všech jejích podobách.
Z angličtiny přeložil Jiří Kobělka.