El espíritu de 2019
PARÍS – Como en 1848, 1968, 1989 y 2010-2012, una oleada de protestas populares ha barrido el planeta por sorpresa. Las actuales revueltas masivas –en Beirut, Santiago, Hong Kong, Argelia, Bagdad, y otras ciudades- están ganando fuerza y haciendo trastabillar a los gobiernos. Pero si bien es comprensible la tentación de buscar comparaciones históricas, los levantamientos de 2019 también tienen claras características propias.
Hace casi una década, muchos observadores occidentales llamaron la "primavera de los pueblos" a los movimientos de protesta que en 1848 comenzaron en Túnez y se extendieron por Egipto, Libia, Siria y otros países árabes. De manera similar, muchos de los libaneses a quienes conocí en mi reciente visita a Qatar no tenían dudas de que ahora se está desarrollando una nueva "Primavera Árabe", excepto que ahora es a escala global. Parecían sentir entusiasmo y ansiedad a la vez.
Las protestas de mayo de 1968 también resuenan en las actuales, no en menor medida por su juventud, su espontaneidad y su carencia de líderes identificables. Sin embargo, como todo suceso histórico, los acontecimientos de 2019 se deben entender en sus propios términos.
En 1968, época en que había pleno empleo, una combinación de hastío y utopismo revolucionario llevó a que jóvenes manifestantes levantaran barricadas en París. En 1989, la esperanza de lograr libertad y prosperidad movilizó a los manifestantes a derribar los regímenes comunistas. Pero en 2019, la rabia y la frustración han pasado a ocupar el lugar de los sueños y la esperanza, a pesar de la posibilidad razonable de mejoras en países como Sudán y Argelia.
Si se pudiera dar a las revueltas de 2019 un hilo común o una explicación unificadora, sería el anhelo de dignidad y respeto. La gente se ha volcado a las calles porque siente que ha sido humillada, ignorada y despreciada demasiado tiempo por elites políticas distantes, corruptas e irresponsables.
Las chispas inmediatas para estas diferentes protestas, sea un impuesto al uso de WhatsApp en El Líbano o un aumento del boleto del Metro en Santiago, pueden parecer secundarias y hasta triviales. Y, al igual que en El Cairo en 2011 o en Beirut en 2005 tras el asesinato del Primer Ministro libanés Rafik Hariri, los teléfonos móviles son los principales instrumentos de convocatoria de los manifestantes.
Subscribe now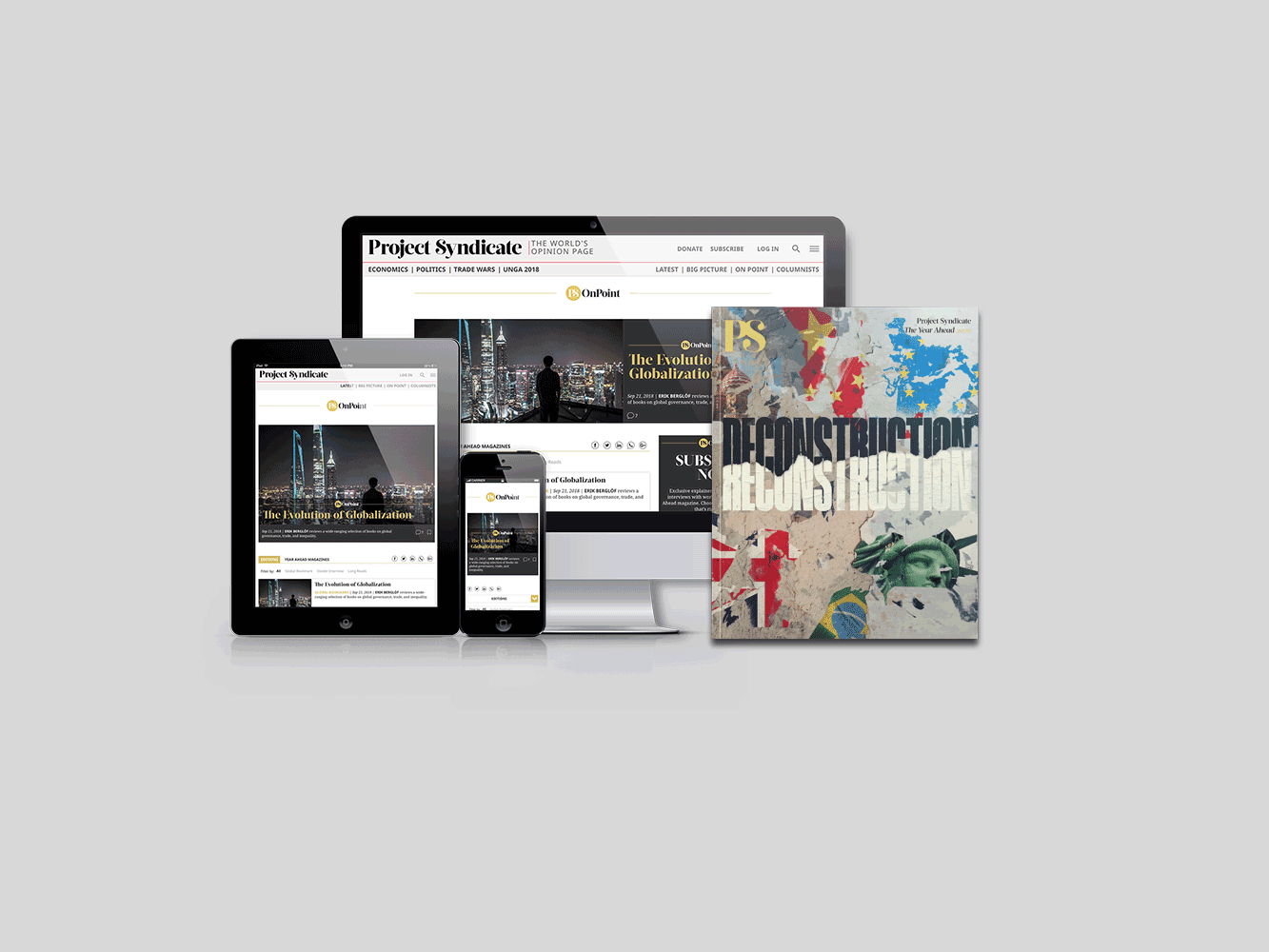 Subscribe now
Subscribe today and get unlimited access to OnPoint, the Big Picture, the PS archive of more than 14,000 commentaries, and our annual magazine, for less than $2 a week.
Pero, independientemente de que la causa inicial haya sido principalmente económica (como en El Líbano o Chile) o política (como en Hong Kong), en cada uno de estos casos las autoridades fueron cogidas por sorpresa y su respuesta fue demasiado lenta. También los manifestantes parecen sorprendidos de su inmenso número y su fuerza. Tras comenzar con una protesta contra un nuevo impuesto, repentinamente se vieron llamando a la caída del régimen.
Camillo Cavour, arquitecto de la unificación italiana en el siglo diecinueve, observó una vez que "las reformas adoptadas a tiempo debilitan el espíritu revolucionario". Por otra parte, las que se adoptan demasiado tarde solo avivan la rabia popular.
Como resultado, líderes políticos que por largo tiempo se habían negado a entrar en compromisos ni hacer concesiones ahora dan la impresión de estar dominados por el pánico. Parecen dispuestos a reducir sus privilegios, ya sea de manera espectacular, como en El Líbano, o más simbólicamente, como en Chile. Pero para muchos de los manifestantes, lo que hagan los gobiernos parece ahora insuficiente y tardío.
Para complicar más las cosas, las protestas ocurren en tiempos de una excepcional inestabilidad geopolítica, alimentada por la retirada estratégica de Estados Unidos bajo el gobierno del Presidente Donald Trump y el continuo ascenso de las potencias autoritarias. Los desórdenes en las calles refuerzan una sensación de caos global, y viceversa.
Para comenzar, EE.UU. ya no parece dispuesto o capaz de jugar un papel significativo en América Latina, su tradicional patio trasero. El desinterés estadounidense por la región ha ayudado a que el Presidente venezolano Nicolás Maduro siga en el poder, a pesar de las masivas protestas populares contra su régimen. Del mismo modo, aunque los chilenos pueden legítimamente temer un regreso a una violencia civil que ha estado ausente durante décadas, deben enfrentar por sí mismos su destino, como los demás latinoamericanos.
Estados Unidos sigue siendo un actor importante en Oriente Medio, como lo demuestra el asesinato de Abu Bakr al-Baghdadi, líder de Estado Islámico, pero también se está retirando de la región. Al menos en Siria, Rusia está reemplazando progresivamente a los estadounidenses, y es probable que en algún momento dé espacio a China. Allí también quienes llaman a hacer reformas políticas y económicas se encontrarán en soledad. Cuesta ver cómo las demandas por libertad e igualdad en la región se puedan conciliar con el ascenso de potencias autoritarias como Rusia y China, para no mencionar a actores regionales como Irán y Turquía. Todos ellos temen a las protestas pro-democracia como a la plaga.
En este contexto, la presencia del Presidente egipcio Abdel Fattah el-Sisi en la primera cumbre ruso-africana en Sochi, celebrada recientemente, fue particularmente significativa. Eso sugiere que Egipto, que se convirtió en aliado de Estados Unidos en los años 70, está apostando por revivir su tradicional alianza con Rusia (y anteriormente con la Unión Soviética).
En El Líbano, manifestantes de todas las denominaciones se han unido bajo la consigna "Somos un pueblo", en desafío a las medidas de equilibrio sectario que por largo tiempo han dominado la política libanesa. Queda por verse si esta revuelta popular reordenará las cartas geopolíticas como lo hicieron las protestas en Alemania del Este en 1989 o en Siria en 2011.
En todo el mundo los manifestantes se alzan contra sistemas que suelen estar podridos por completo y no se pueden reformar. Pero crear un nuevo orden más justo y estable será una tarea inmensamente difícil.
Por esa razón, el año 2019 podría acabar pareciéndose a la "primavera inacabada" de 2010-2012. Pero, en vista del espíritu único de las actuales protestas y el estado actual del flujo geopolítico, casi cualquier predicción es mera especulación. Como siempre en estos momentos históricos, el futuro está abierto.
Traducido del inglés por David Meléndez Tormen