Der Geist des Jahres 2019
PARIS – Wie bereits in den Jahren 1848, 1968, 1989 und 2010-2012 wurde die Welt kürzlich durch eine Welle von Bürgerprotesten überrascht. Die Massenrevolten in Beirut, Santiago, Hongkong, Algier, Bagdad und anderen Städten gewinnen an Stärke und erwischen die Regierungen auf dem falschen Fuß. Aber obwohl die Versuchung, historische Vergleiche anzustellen, verständlich ist, haben die Aufstände des Jahres 2019 einen ganz eigenen Geschmack.
Um die Protestbewegungen zu beschreiben, die in Tunesien vor fast einem Jahrzehnt begannen und sich über Ägypten, Libyen, Syrien und andere arabische Länder verbreiteten, verwiesen viele im Westen auf den "Frühling der Völker" von 1848. Auch einige der Libanesen, die ich bei einem kürzlichen Besuch in Katar traf, zweifelten nicht daran, dass sich momentan ein neuer Zyklus des "Arabischen Frühling" entfaltet – diesmal jedoch in globalem Maßstab und anscheinend zerrissen zwischen Begeisterung und Angst.
Ebenso erinnern die heutigen Demonstranten an die vom Mai 1968, nicht zuletzt aufgrund ihrer Jugend, ihrer Spontaneität und ihrem Mangel an erkennbaren Anführern. Aber wie jede historische Entwicklung müssen die Ereignisse von 2019 aus sich selbst heraus verstanden werden.
1968, in einer Zeit der Vollbeschäftigung, bauten junge Demonstranten aus Langeweile und revolutionärem Utopismus in Paris Barrikaden. 1989 war es die Hoffnung auf Frieden und Wohlstand, die die Menschen dazu brachte, zum Sturz der kommunistischen Regimes beizutragen. 2019 hingegen sind an die Stelle von Träumen und Hoffnung Wut und Verzweiflung getreten, obwohl es in Ländern wie dem Sudan und Algerien durchaus ernsthafte Möglichkeiten zur Veränderung gibt.
Wenn die Revolten von 2019 einen gemeinsamen Nenner oder ein übergeordnetes Thema haben, ist es die Sehnsucht nach Würde und Respekt. Die Menschen gehen auf die Straße, weil sie sich von verantwortungslosen, korrupten und entfremdeten politischen Eliten schon zu lang erniedrigt, ignoriert und verabscheut fühlen.
Die unmittelbaren Auslöser der Proteste – ob eine Steuer auf WhatsApp im Libanon oder ein Anstieg der U-Bahn-Preise in Santiago – scheinen oft zweitrangig oder gar trivial zu sein. Und ebenso wie 2011 in Kairo oder 2005 in Beirut nach dem Mord am libanesischen Ministerpräsidenten Rafik Hariri werden Mitstreiter hauptsächlich über das Medium der Mobiltelefone rekrutiert.
Subscribe now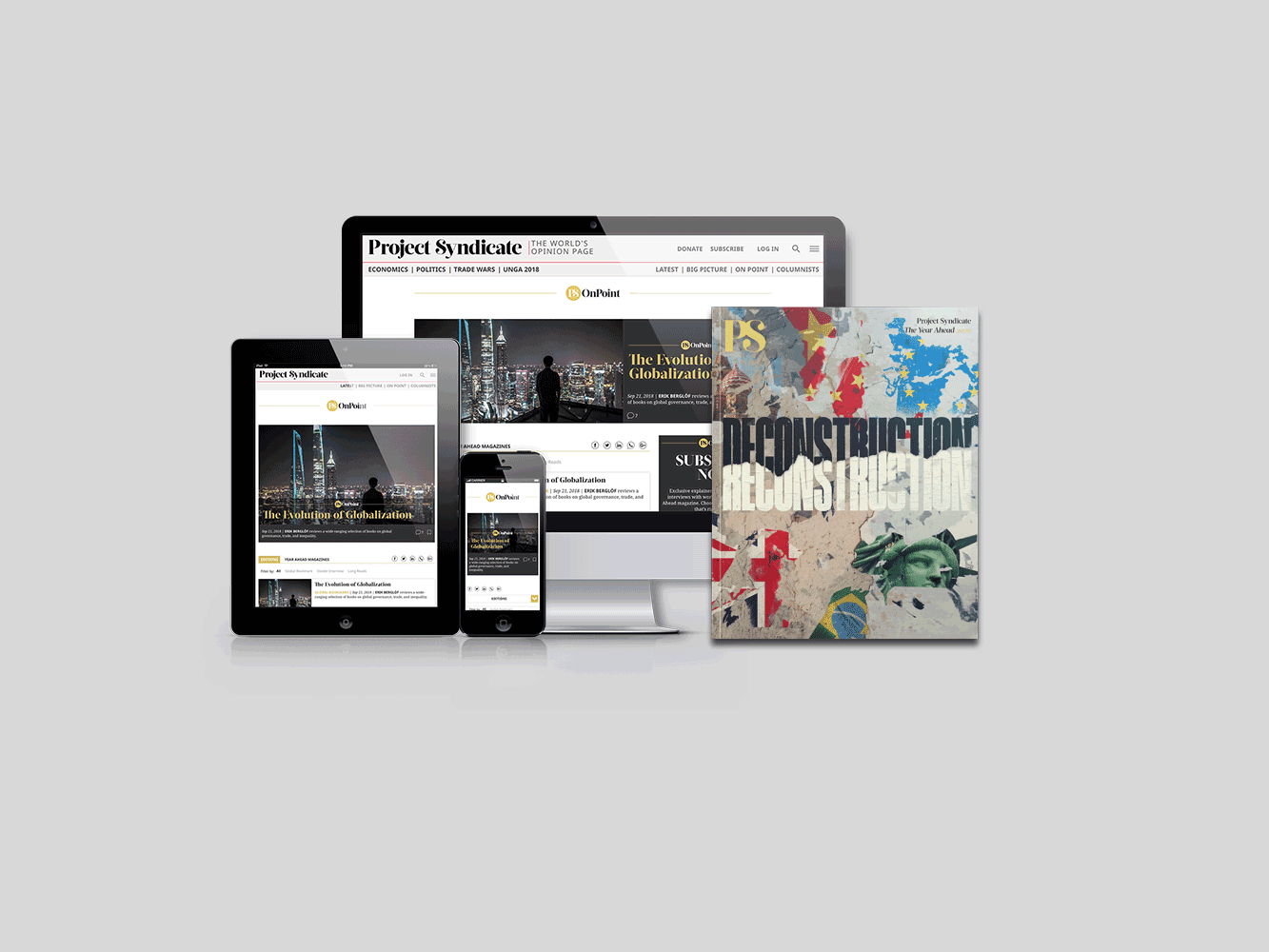 Subscribe now
Subscribe today and get unlimited access to OnPoint, the Big Picture, the PS archive of more than 14,000 commentaries, and our annual magazine, for less than $2 a week.
Aber unabhängig davon, ob der Auslöser der Revolten in erster Linie (wie im Libanon oder in Chile) ökonomischer oder (wie in Hongkong) politischer Art war, wurden die Behörden immer auf dem falschen Fuß erwischt und reagierten zu langsam. Auch die Demonstranten selbst schienen von ihrer Anzahl und Stärke überrascht zu sein. Hatten sie zunächst gegen eine neue Steuer protestiert, so finden sie sich plötzlich dabei wieder, zum Sturz eines Regimes aufzurufen.
Camillo Cavour, der Architekt der italienischen Vereinigung im 19. Jahrhundert, bemerkte einst, dass "Reformen mit der Zeit den revolutionären Geist schwächen" können. Andererseits sind Reformen, die zu spät kommen, nur dazu gut, die Wut der Öffentlichkeit anzufachen.
Daher machen Politiker, die sich lang gegen jede Art von Kompromisse und Zugeständnisse gesperrt haben, nun einen panischen Eindruck. Anscheinend sind sie dazu bereit, ihre Privilegien zu verringern – entweder spektakulär wie im Libanon oder eher symbolisch wie in Chile. Aber für viele der Demonstranten ist das, was die Regierungen jetzt tun, zu wenig und zu spät.
Noch komplizierter wird die Sache dadurch, dass die Proteste in einer Zeit außerordentlicher geopolitischer Instabilität stattfinden, die durch die strategische Abkopplung der Vereinigten Staaten unter Präsident Donald Trump und den unaufhaltsamen Aufstieg autoritärer Mächte geprägt ist. Das Chaos auf den Straßen verstärkt den Eindruck globalen Aufruhrs und umgekehrt.
Zunächst einmal scheinen die USA nicht mehr bereit oder fähig zu sein, in ihrem traditionellen Hinterhof Lateinamerika eine bedeutsame Rolle zu spielen. Der Rückzug der Amerikaner aus der Region hat dazu beigetragen, dass der venezolanische Präsident Nicolás Maduro trotz massiver Bürgerproteste gegen sein Regime immer noch an der Macht ist. Und obwohl die Chilenen verständlicherweise Angst vor einer Rückkehr der Gewalt haben, die ihnen nun schon seit Jahrzehnten erspart geblieben ist, müssen auch sie sich, ebenso wie andere Lateinamerikaner, ihrem Schicksal allein stellen.
Im Nahen Osten sind die USA immer noch ein bedeutender Akteur, wie die jüngste Tötung von Abu Bakr al-Baghdadi, des Anführers des Islamischen Staats, zeigt, aber auch aus dieser Region ziehen sie sich immer mehr zurück. Dort werden sie – zumindest in Syrien – immer mehr durch Russland ersetzt, und werden wahrscheinlich irgendwann China Platz machen. Auch in Nahost sind jene, die zu politischen und wirtschaftlichen Reformen aufrufen, größtenteils auf sich allein gestellt. Es ist schwer zu beurteilen, wie die Volksaufstände für Freiheit und Gleichheit in der Region mit dem Aufstieg autoritärer Mächte wie Russland oder China in Einklang gebracht werden können, ganz zu schweigen von Regionalmächten wie dem Iran und der Türkei. All diese Regimes fürchten die Forderungen nach mehr Demokratie wie die Pest.
Vor diesem Hintergrund war die Anwesenheit des ägyptischen Präsidenten Abdel Fattah el-Sisi beim ersten russisch-afrikanischen Gipfel in Sotschi von besonderer Bedeutung: Sie lässt darauf schließen, dass sich Ägypten, das in den 1970ern zu einem US-Verbündeten wurde, absichert, indem es seine traditionellen Verbindungen mit Russland (und vorher der Sowjetunion) erneut aufleben lässt.
Im Libanon haben sich Demonstranten aller Konfessionen unter dem Motto "Wir sind das Volk" zusammengeschlossen und stellen damit die sektiererischen Balanceakte in Frage, die die Politik des Landes seit langem prägen. Ob aber dieser Volksaufstand die politischen Karten derart neu mischen kann, wie es bei den Protesten in Ostdeutschland von 1989 oder in Syrien 2011 der Fall war, bleibt abzuwarten.
In aller Welt lehnen sich Demonstranten gegen Systeme auf, die häufig bis ins Mark korrupt sind und nicht reformiert werden können. Aber eine fairere und damit stabilere neue Ordnung aufzubauen wird enorm schwierig.
Daher könnte das Jahr 2019 letztlich dem "unvollendeten Frühling" der Jahre 2010-2012 nachfolgen. Aber angesichts des einmaligen Geistes der aktuellen Proteste und der momentanen Lage geopolitischer Unsicherheit ist fast jede Vorhersage reine Spekulation. Wie immer in solchen historischen Momenten ist die Zukunft offen.
Aus dem Englischen von Harald Eckhoff