Más allá de la familia tradicional
MELBOURNE/VARSOVIA – El mes pasado, el Papa Francisco viajó a Abu Dhabi, donde se reunió con Ahmed el-Tayeb, el gran islam de Al-Azhar (la Universidad de Al-Azhar es la institución sunita líder para el estudio de la ley islámica). Los dos líderes religiosos firmaron un "Documento sobre la fraternidad humana por la paz mundial y la convivencia común", e instaron a sus firmantes, así como a los líderes mundiales, a propagar la tolerancia y la paz y terminar con "la decadencia moral y cultural que el mundo vive actualmente".
Un aspecto de esta supuesta decadencia moral y cultural tiene que ver con la familia: "Atacar la institución familiar, despreciándola o dudando de la importancia de su rol", declaran el Papa y el gran islam, "es uno de los males más peligrosos de nuestra época". El documento asegura que la familia es el "núcleo fundamental de la sociedad y de la humanidad" y "es esencial para engendrar hijos, criarlos, educarlos y ofrecerles una moral sólida y la protección familiar".
Su ansiedad es entendible: en muchos países hoy, la familia tradicional que consiste en una pareja casada heterosexual con hijos se está volviendo menos dominante. Ahora bien, ¿esto es algo realmente malo?
Las Naciones Unidas predicen que la población del mundo superará los 11.000 millones de personas para fin de siglo. El crecimiento más rápido ocurrirá en algunos de los países más pobres del mundo. En estas circunstancias, si algunas personas eligen no traer hijos al mundo, no deberían ser menospreciadas.
La proporción de personas que están legalmente casadas está cayendo en algunas regiones, por una diversidad de razones. En tanto el estigma alguna vez vinculado a "vivir en el pecado" se desvanece, muchas parejas ven pocos motivos para casarse, tengan o no hijos. En algunos países, las dificultades legales y los costos asociados con el divorcio son un factor de disuasión del matrimonio.
Estas parejas, por supuesto, pueden formar familias que son tan fuertes como las integradas por parejas que han pasado por una ceremonia de matrimonio legal. De la misma manera, las familias "ensambladas" o "reconstituidas" que juntan hijos de relaciones anteriores pueden ofrecer todo lo que ofrece una familia tradicional. En muchos países, las parejas del mismo sexo ahora pueden casarse y formar familias, aunque tanto Francisco como el-Tayeb se oponen a estas familias y presumiblemente no consideren que les ofrezcan a sus hijos "una formación moral sólida". La tendencia entre las mujeres solteras a tener hijos, muchas veces utilizando inseminación artificial o fertilización in vitro, sin duda también perturba a los partidarios de la familia tradicional.
Subscribe now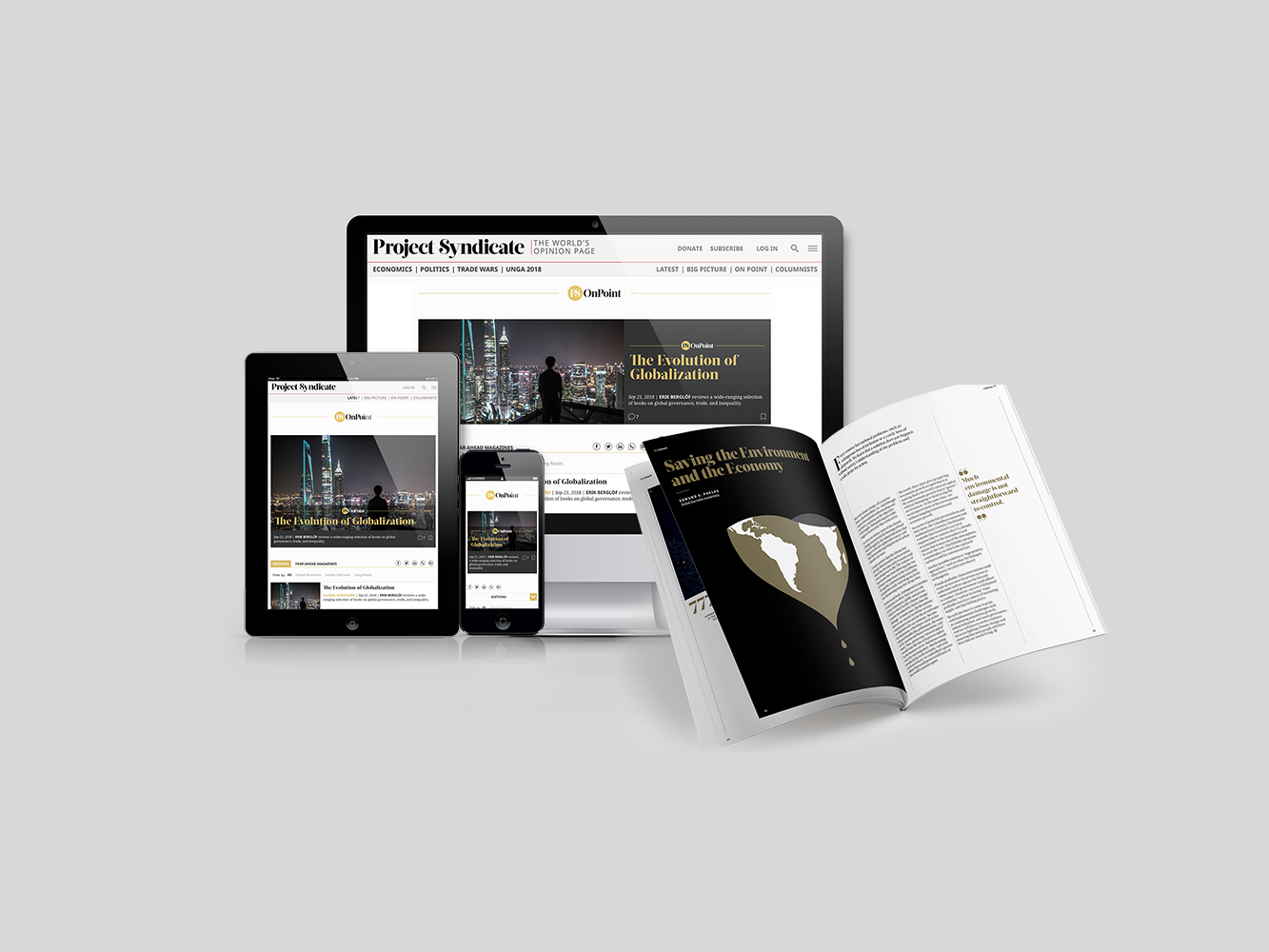 Subscribe now
Get unlimited access to OnPoint, the Big Picture, and the entire PS archive of more than 14,000 commentaries, plus our annual magazine, for less than $2 a week.
Sin embargo, quizás el cambio más importante sea el creciente número de personas que eligen no casarse. En Estados Unidos, el 45% de los adultos están divorciados, son viudos o nunca estuvieron casados. En algunos lugares, como la ciudad de Nueva York, la mayoría de la gente es soltera.
Contrariamente al estereotipo de que la gente soltera es solitaria y desdichada, la investigación demuestra que la gente soltera, en realidad, tiene una red más amplia de amigos y conocidos que la gente casada. Los solteros hacen más por la comunidad y por los demás, y es más probable que ayuden a sus padres, hermanos o vecinos que la gente casada.
Esto no debería sorprender, realmente. Las parejas casadas probablemente antepongan a su cónyuge, al menos hasta tener hijos, y luego los hijos por lo general pasan a ser la prioridad. La tendencia a ocuparse de un círculo mayor que la propia familia es, diríamos, éticamente preferible, en especial en las sociedades ricas, donde otros miembros de la familia probablemente estén mucho mejor que los conocidos más distantes en países de bajos ingresos. Tanto la Biblia como el Corán reconocen esta visión más universal como éticamente superior.
No estamos negando que haya un gran valor en dividir a la sociedad en pequeñas unidades en las que los adultos tienen una responsabilidad específica por los hijos que viven con ellos. Esto está en armonía con nuestros sentimientos instintivos evolucionados, que podemos observar también en otros mamíferos sociales. Acuerdos alternativos, como la crianza colectiva de niños en un kibutz israelí, no han sido exitosos, aunque experimentos informales de co-paternalidad, en los que grupos de adultos crían juntos a los hijos de algunos de ellos, parecen estar propagándose.
Una familia que funciona bien ofrece un entorno más afectuoso y más estable para los hijos que cualquier otro modelo diseñado hasta el momento, pero eso no significa que deba basarse en un matrimonio tradicional. En verdad, a pesar del aparente acuerdo del Papa y del gran islam sobre la importancia de la familia, las tradiciones cristianas y musulmanas tienen diferentes concepciones de lo que es una familia –los musulmanes les permiten a los hombres tener más de una esposa-. Si, a pesar de estas diferencias, Francisco y el-Tayeb están dispuestos a aceptar el respaldo mutuo de "la familia", también deberían poder aceptar otros modelos, siempre que no haya ninguna evidencia sólida de que son perjudiciales para los involucrados, incluidos los hijos. 
Es curioso que un "Documento sobre la fraternidad humana por la paz mundial y la convivencia común" deba asegurar que dudar de la importancia de la familia es uno de los males más peligrosos de nuestra época. Desde una perspectiva global, no sirve de nada limitarnos a estas unidades pequeñas. El turismo e Internet están permitiendo nuevas amistades más allá del hogar y más allá de las fronteras de nuestros países. Si realmente nos preocupa la "fraternidad humana", entonces deberíamos poner más énfasis en construir relaciones repartidas por el mundo, en lugar de condenar a quienes ven a la familia tradicional como excesivamente restrictiva.
,