Za hranice tradiční rodiny
MELBOURNE/VARŠAVA – V únoru odcestoval papež František do Abú Zabí, kde se sešel s Achmadem Tajíbem, velkým imámem al-Azharu (vysoká škola al-Azhar je čelní sunnitskou vzdělávací institucí pro oblast islámského práva). Oba náboženští vůdci podepsali "Dokument o bratrství lidí za účelem světového míru a společného života", v němž vyzvali své stoupence i vedoucí světové představitele, aby šířili toleranci a mír a ukončili "mravní a kulturní úpadek, který svět v současnosti zažívá".
Jeden aspekt tohoto údajného mravního a kulturního úpadku se týká rodiny. "Útoky na institut rodiny, pohrdání jejím významem či pochybování o její důležité roli," konstatují v dokumentu papež a velký imám, "představují jedno z nejnebezpečnějších zel naší éry." V dokumentu se tvrdí, že rodina je "základním jádrem společnosti a lidstva" a že "je nezbytné přivádět děti na svět, vychovávat je, vzdělávat je a poskytovat jim pevný mravní základ a domácí bezpečí".
Jejich úzkost je pochopitelná: tradiční rodina složená z heterosexuálního sezdaného páru a dětí má v mnoha zemích dnešního světa stále méně dominantní roli. Je to však opravdu nežádoucí?
Organizace spojených národů předpovídá, že počet obyvatel světa přesáhne do konce tohoto století 11 miliard, přičemž k nejrychlejšímu růstu bude docházet v několika nejchudších zemích světa. Za těchto okolností by lidé, kteří se rozhodnou nepřivádět na tento svět potomky, neměli být znevažováni.
Podíl právoplatně sezdaných osob v některých regionech klesá, a to z řady důvodů. Někdejší stigma lidí "žijících v hříchu" postupně slábne a mnohé páry spatřují pramálo důvodů, proč se brát – bez ohledu na to, zda mají děti. V některých zemích odrazuje od manželství právní složitost případného rozvodu a náklady s ním spojené.
I takové páry samozřejmě mohou zakládat rodinné svazky, jež jsou stejně silné jako rodiny založené mužem a ženou, kteří spolu uzavřeli právoplatné manželství. Stejně tak mohou "smíšené" či "složené" rodiny, v nichž se sejdou děti z předešlých vztahů, poskytovat vše, co nabízí tradiční rodina. V mnoha zemích dnes smějí vstupovat do manželského svazku a zakládat rodiny i páry stejného pohlaví, třebaže se František i Tajíb proti takovým rodinám stavějí a zjevně si nemyslí, že dokážou dětem poskytovat "pevný mravní základ". Představy zastánců tradiční rodiny bezpochyby nabourává také trend svobodných žen přivádět na svět děti, často prostřednictvím asistované reprodukce či oplodnění ve zkumavce.
Subscribe now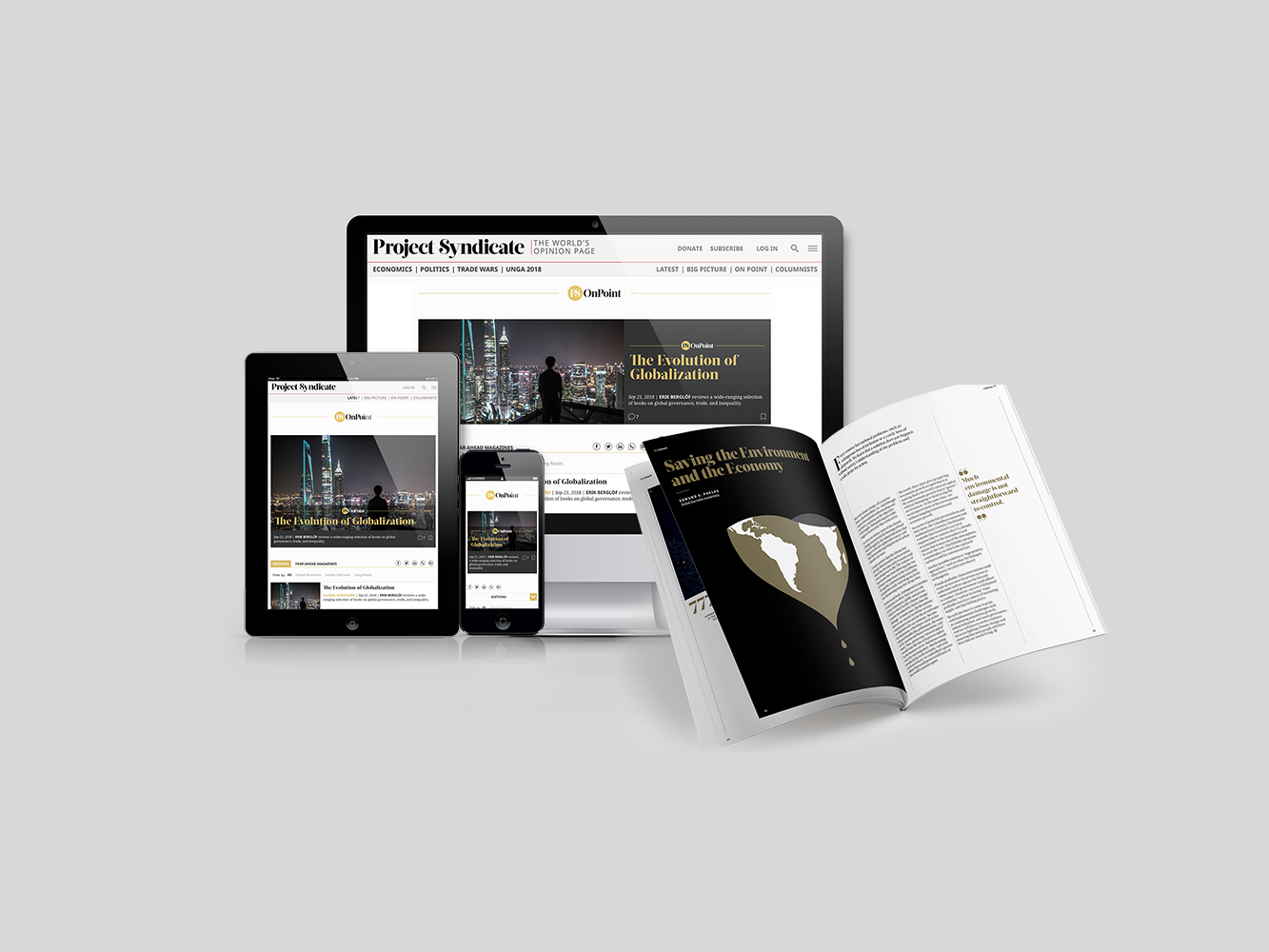 Subscribe now
Get unlimited access to OnPoint, the Big Picture, and the entire PS archive of more than 14,000 commentaries, plus our annual magazine, for less than $2 a week.
Zřejmě nejzávažnější změnou je však rostoucí počet lidí, kteří se rozhodli být svobodní. Ve Spojených státech je 45% dospělých lidí rozvedených, ovdovělých či nikdy nesezdaných. V některých místech, jako je například New York, je bez partnera většina lidí.
V rozporu se zažitou představou, že lidé bez partnera jsou osamělí a nešťastní, výzkumy ukazují, že takoví lidé mají ve skutečnosti rozsáhlou síť přátel a známých, ve které se angažují aktivněji než sezdaní lidé. Oproti nim dělají více pro společnost a pro ostatní a s vyšší pravděpodobností pomáhají rodičům, sourozencům či sousedům.
To by však nemělo nikoho překvapovat. Sezdaní lidé budou pravděpodobně klást na první místo svého manžela nebo manželku, a to přinejmenším do doby, než se jim narodí děti, protože od té chvíle mají často prioritu ony. Tendence starat se o širší okruh lidí než jen o vlastní rodinu je, řekli bychom, eticky více žádoucí, a to zejména v zámožných společnostech, kde jsou na tom jiní rodinní příslušníci pravděpodobně mnohem lépe než neznámí lidé ve vzdálenějších nízkopříjmových zemích. Bible i korán pokládají tento obecnější přístup za eticky nadřazenější.
Nepopíráme, že rozdělení společnosti do malých buněk, v nichž dospělí nesou konkrétní zodpovědnost za děti, které s nimi žijí, má také obrovskou hodnotu. Je v souladu s našimi vyvinutými instinktivními pocity, které můžeme pozorovat i u jiných společenských savců. Alternativní uspořádání, jako je kolektivní výchova dětí v izraelském kibucu, nebývají úspěšná, jakkoliv se zároveň šíří neformální experimenty v oblasti společného rodičovství, kdy skupiny dospělých vychovávají společně děti některých z nich.
Dobře fungující rodina poskytuje dětem láskyplnější a stabilnější prostředí než kterýkoliv jiný dosud vyzkoušený model, ale to neznamená, že musí být založena na tradičním manželství. Navzdory zjevné shodě papeže a velkého imáma na důležitosti rodiny mají křesťanská a muslimská tradice odlišné koncepty jejího pojetí, kdy muslimové připouštějí, aby měl muž více manželek. Jsou-li František a Tajíb navzdory odlišným názorům ochotni přijmout podporu "rodiny" v pojetí toho druhého, měli by být ochotni přijmout i jiné modely, zvlášť pokud neexistuje žádný solidní důkaz, že tyto modely škodí zúčastněným včetně dětí.
Je poněkud zvláštní, když "Dokument o bratrství lidí za účelem světového míru a společného života" tvrdí, že pochybnosti o významu rodiny představují jedno z nejnebezpečnějších zel naší éry. Z globálního hlediska není užitečné omezovat se na tak malé jednotky. Cestování a internet umožňují nová přátelství, která přesahují hranice domova i hranice našich zemí. Pokud nám opravdu záleží na "bratrství lidí", pak bychom možná měli klást větší důraz na budování vztahů překlenujících celou zeměkouli a neodsuzovat ty, kdo pokládají tradiční rodinu za zbytečně svazující.
Z angličtiny přeložil Jiří Kobělka.
,