Africké ženy patří do čela
ZOMBA, MALAWI – Když mi bylo osm let, rodinný přítel mému otci řekl, že si myslí, že je mi předurčeno být vůdkyní. Táta mi nikdy nedovolil na onen opojný postřeh zapomenout a díky jeho vytrvalému povzbuzování jsem si nenechala ujít žádnou příležitost, abych proroctví našeho přítele naplnila. Za značnou část svého úspěchu dnes vděčím svému zesnulému otci, který ve mne neochvějně věřil.
Většina afrických dívek bohužel tolik štěstí nemá. Mnohé mají vůdčí schopnosti, ale společenské, politické a ekonomické překážky jejich potenciál maří. Platí to obzvlášť pro dívky na africkém venkově, kde se proti jejich příležitostem spikly chudoba, zneužívání a tradice.
Výmluvným příkladem je příběh Chrissie, mé kamarádky z dětství. V malawské vesnici, kde jsem vyrůstala, byla Chrissie hvězdná žákyně. Ze střední školy ale odešla, protože si její rodina nemohla dovolit platit měsíční školné ve výši 6 dolarů. Než bylo Chrissie 18 let, byla vdaná a měla dítě; nikdy neopustila vesnici, ve které jsme se narodily.
Zkušenost, jakou udělala Chrissie, se opakuje milionkrát v mé vlasti, napříč Afrikou a po celém světě. Do školy dnes celosvětově nechodí 130 milionů dívek, aniž by si to samy zavinily. Když nejedna africká dívka dosáhne věku deseti let, její osud už je určen. Některé jsou obětí zraňujících kulturních praktik, jako je mrzačení ženských pohlavních orgánů a dětské sňatky, jiné se nedokážou vymanit z chudoby svírající jejich rodiny a komunity.
Ekonomické předsudky poškozují především dívky. Když jsou zdroje omezené, chudé rodiny si musí vybrat, které děti pošlou do školy, a v mnoha regionech se za "bezpečnější" investici považují chlapci. Dívky se provdají nebo je rodina pošle pracovat na polích či posluhovat v domácnostech. Takové rozhodování o rozdělení vzdělávacích příležitostí je silnou brzdou ženského potenciálu stát se vůdčí osobností.
Jedním z cílů Nadace Joyce Bandaové je posílit finanční nezávislost malawských žen a tím vytvořit podmínky pro rozvoj a prosazení mladých dívek jako budoucích lídrů. Důkazy ukazují, že když ženy pracují, 90 % svých příjmů investují zpět do rodiny, u mužů přitom jde o 35 %. Kromě toho jakmile mají ženy své vlastní zdroje příjmů, dokážou se lépe zapojit do politického dění.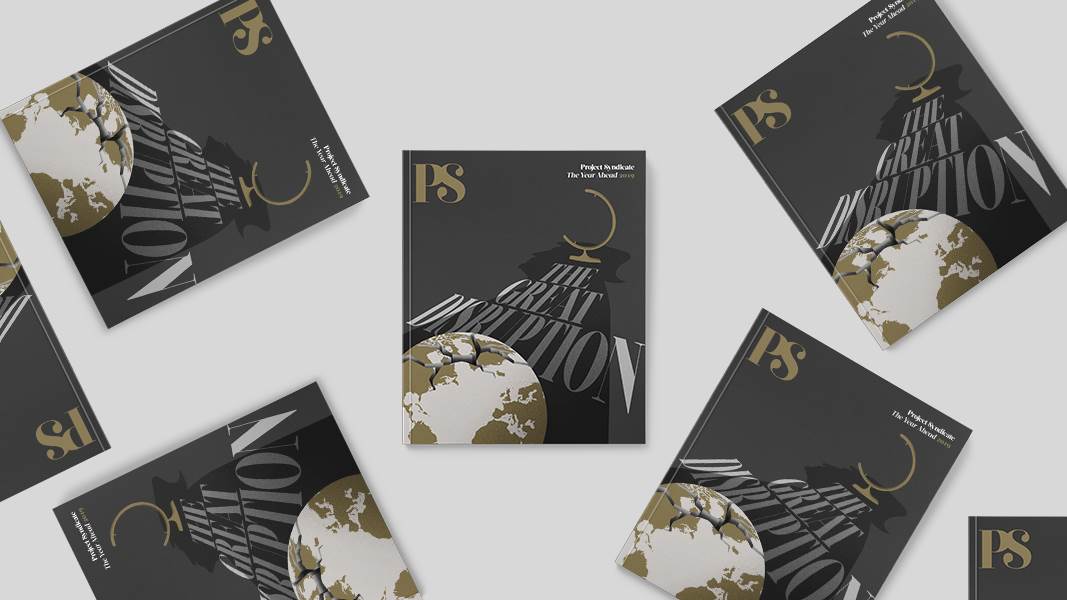 The Year Ahead 2019
Featuring commentaries by Joseph Stiglitz, Sri Mulyani Indrawati, Angus Deaton, Célestin Monga, Jean-Claude Juncker, and other leading thinkers. Now available for pre-order.
Změna zakořeněných kulturních norem týkajících se pohlaví a identity – a rozvoj vyššího počtu vůdčích osobností mezi ženami – začíná ve škole. Dívky školního věku je třeba učit, aby si cenily sebe samých a sebe navzájem a že mají právo se vzdělávat, být zdravé a užívat svých práv. Ve škole Nadace Joyce Bandaové v malawském Blantyre pedagogové zavedli osnovy založené na čtyřech stavebních kamenech: univerzálních hodnotách, globálním porozumění, službě ve prospěch lidstva a znamenitých výsledcích.
Některé části Afriky se vyvíjejí správným směrem. Téměř čtvrtinu zákonodárců v subsaharské Africe dnes tvoří ženy, ač ještě v roce 1997 to bylo pouze 10 %. Rwanda má přitom nejvyšší podíl zákonodárkyň na světě. Ženy se dostávají do čelných volených pozic na všech úrovních vlády napříč Afrikou.
Přesto stále zbývá mnoho práce. Jak tento měsíc zřetelně uvede Nadace Billa a Melindy Gatesových ve své výroční zprávě Goalkeepers, vlády se musí znovu zavázat k podpoře rozvoje vůdčích ženských osobností tím, že investují do zdraví a vzdělávání žen a dívek. Nezbytné je zajistit služby pro dívky do deseti let věku, zejména na venkově, má-li Afrika někdy dosáhnout trvalé rovnosti pohlaví.
Během své kariéry v Malawi – nejprve v občanské společnosti, poté jako poslankyně a nakonec jako prezidentka – jsem nabyla přesvědčení, že jediný způsob jak změnit africký misogynní narativ je pomoci většímu počtu žen dosáhnout na nejvyšší mocenské úrovně. Výzkum z Indie ukazuje, že když vlády ve svých řadách zvýší podíl žen, na žebříčku priorit se dostávají výš sociální otázky jako zdravotní péče, vzdělávání a potravinová bezpečnost. Mít víc žen ve vedení tedy prospívá všem.
Lídrem se člověk zčásti narodí, zčásti stává vlastní pílí, ale když se narodí v Africe, jeho nadání leckdy zapadne. Aby víc mladých žen dostalo příležitost rozvíjet svůj talent a uplatnit své schopnosti, současní lídři musí vytvořit cestu pro ženské lídry zítřka.
Z angličtiny přeložil David Daduč