Por Javier Solana e Enrique V. Iglesias
Apesar de representar pouco mais de 8% da população mundial, a América Latina registrou mais de 30% das mortes confirmadaspor covid-19. Com algumas exceções, a vacinação na região ainda é feita de modo dolorosamentelento. No Peru, que tem uma das maiores taxas de mortalidade por covid-19 do mundo, cerca de apenas 20% da população receberam pelo menos uma dose de vacina.
A economia da região encolheu6,3% em 2020 por causa da pandemia, mas os países da América Latina já vinham apresentando um desempenho anêmico nos cinco anos anteriores. Eles também estão entre os paísesmais desiguaisdo mundo, criando o terreno fértil ideal tanto para a covid-19 quanto para o vírus da instabilidade política.
O fatalismo com relação à América Latina é contraproducente, no entanto, porque mascara a heterogeneidade das sociedades e instituições da região. Porém, não podemos ignorar os fatores históricos e estruturais por trás da modernização tardia da região, nem sua tendência à volatilidade social e política, como provado por sua trajetória nos últimos 30 anos.
O surto democrático do início da década de 1990 na América Latina, aliado a uma explosão de commodities uma década depois, resultou em uma expansão das classes médias da região e parecia sugerir que o ciclo de subdesenvolvimento fora rompido. Mas o fim da alta nos preços das commodities durante a década de 2010 aniquilou muito desse avanço econômico, além de ter turvado as sociedades e a política da região.
É preocupante que as classes médias temam hoje um retorno à pobreza e que tenham perdido sua autoconfiança. Sua ansiedade econômica corrosiva está erodindo seu apoio às instituições democráticas e preparando o terreno para um renascimento do populismo, tanto à direita quanto à esquerda. As liberdades civis e o estado de direito estão hoje sob ameaça, e inevitavelmente a posição global da América Latina vem sofrendo.
Ao mesmo tempo, os abundantes recursos minerais, energéticos e agrícolas da América Latina continuam a atrair a atenção das principais potências mundiais, o que se reflete no aumento do comércio, investimento e cooperação financeira da região com a China. Embora a explosão de matérias-primas na década de 2000 também tenha sido impulsionada em parte pela demanda chinesa, a América Latina hoje está em uma posição mais exposta e dependente, agravada pela pandemia.
Subscribe to Project Syndicate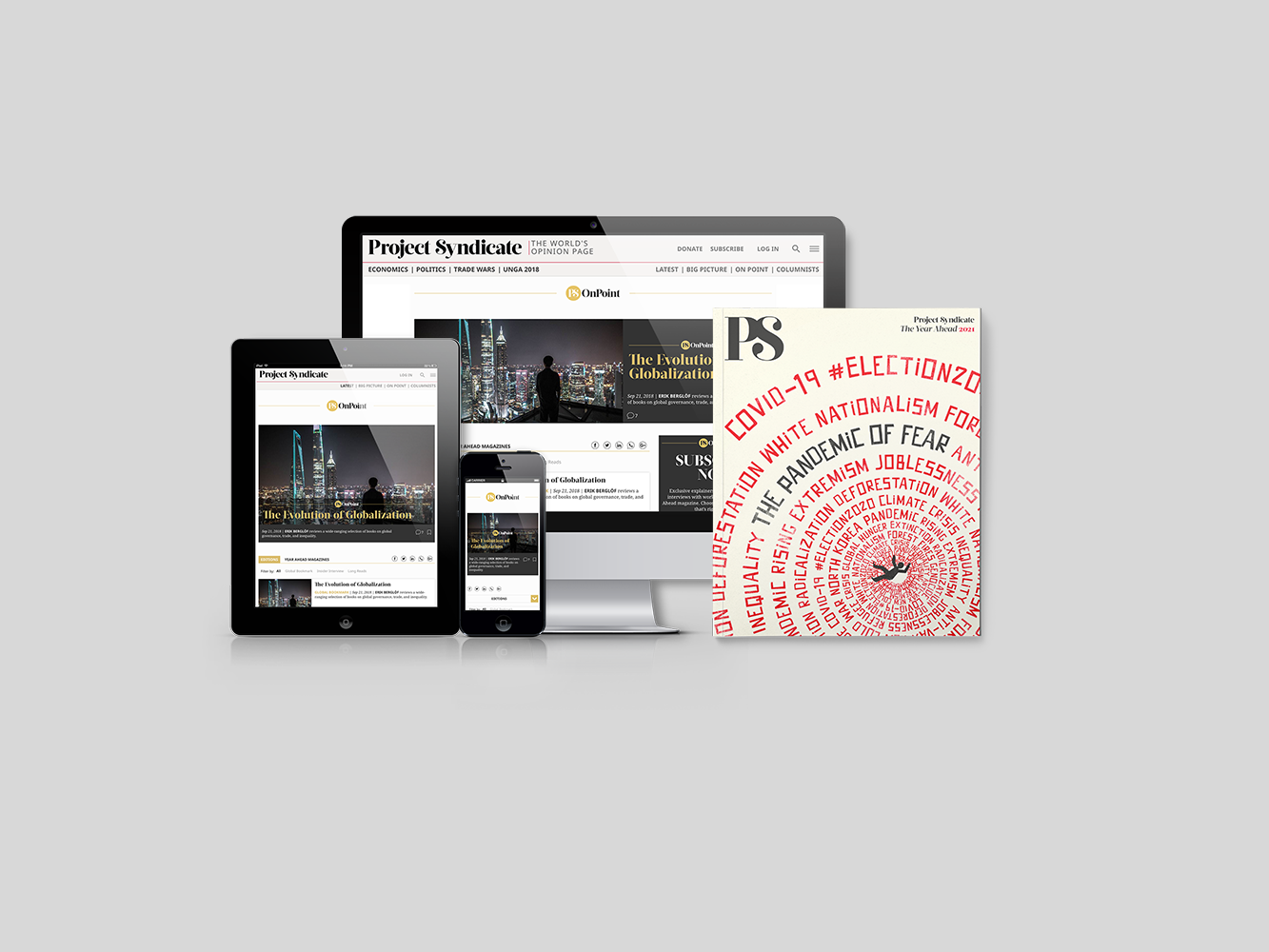 Subscribe to Project Syndicate
Enjoy unlimited access to the ideas and opinions of the world's leading thinkers, including weekly long reads, book reviews, topical collections, and interviews; The Year Ahead annual print magazine; the complete PS archive; and more. All for less than $9 a month.
Os problemas da América Latina devem ser enfrentados, acima de tudo, por suas próprias lideranças. A prioridade mais crítica – além da luta contra a covid-19 – é promover um novo contrato social, que deve ter como objetivo mitigar a desigualdade e melhorar o acesso à saúde pública, educação e outros pilares da Estado de bem-estar. As mudanças devem ser profundas o bastante para restaurar a dignidade à política, revivendo assim o apoio popular às instituições democráticas.
Só que as lideranças políticas não conseguem cumprir essa tarefa sozinhos. Uma colaboração mais fluida com o setor privado e a sociedade civil permitiria otimizar as oportunidades que a transformação digital oferece e fornecer garantias mais fortes que ajudariam a administrar seu impacto nos mercados de trabalho.
Ao mesmo tempo, os países latino-americanos fariam bem em acelerar sua integração regional, que há tempos segue em banho-maria. As novas fronteiras da tecnologia, comunicações e educação podem ajudar a fortalecer os laços interamericanos, principalmente com relação ao comércio (como exigido pela maioria dos cidadãos da região).
De uma perspectiva mais ampla, a América Latina deve ser vista como um ator político e econômico chave, capaz de alterar o equilíbrio global de poder. E, com 40% das espécies do planeta, 30% de suas reservas de água doce e 25% de suas florestas, a região deve desempenhar um papel vital na luta multilateral contra as mudanças climáticas. Mas isso será impossível enquanto a pandemia estiver dinamitando suas economias e estabilidade política.
Organizações internacionais têm respondido à crise da covid-19 oferecendo mais financiamento. Mas ainda não é suficiente para os países em desenvolvimento, que precisam de acesso mais flexível a financiamentos de longo prazo com juros baixos. Algumas iniciativas exigidas pela América Latina e outras economias em desenvolvimento têm focado na criação de liquidez para mitigar o impacto social da pandemia e ajudar empresas cuja sobrevivência está ameaçada.
De modo semelhante, a América Latina e seus aliados tradicionais se beneficiariam ao desenvolver novas formas de cooperação. Os Estados Unidos estão particularmente bem equipados para ajudar aos países vizinhos, como os da América Central e do Caribe. E os laços entre América Latina e Europa, herança do colonialismo e subsequente migração, também são fortes.
Mas a Europa deve oferecer apoio à América Latina de modo mais decisivo. Além da afinidade cultural, uma convergência de interesses – como conter a pandemia, mitigar as mudanças climáticas, promover prosperidade econômica e complementar a influência de outras potências – torna um envolvimento maior um imperativo geoestratégico. A conclusão do acordo de livre comércio da União Europeia com o bloco do Mercosul da América Latina (Argentina, Brasil, Paraguai e Uruguai) representaria um avanço tangível e altamente significativo.
Quando o escritor colombiano Gabriel García Márquez aceitou o Prêmio Nobel de Literatura em 1982, ele fez um discurso intitulado "ASolidãodaAméricaLatina". Eledisse que "aqueles europeus visionários que lutam, aqui também, por uma pátria mais justa e humana, poderiam nos ajudar de modo muito melhor se reconsiderassem sua maneira de olhar para nós". Afinal, "a solidariedade com os nossos sonhos não fará com que nos sintamos menos sós, enquanto não se traduzir em atos concretos de apoio legítimo a todos os povos que assumem a ilusão de ter uma vida própria na distribuição do mundo."
Nestes tempos de sofrimentos e aflições partilhadas – ainda que desigualmente distribuídas -, as sábias palavras de García Márquez desafiam a todos nós, europeus e não-europeus. A pandemia e suas consequências econômicas e políticas devem imprimir duas mensagens em nossas mentes: Ninguém está a salvo de ameaças globais e ninguém deve ser deixado para enfrentá-las sozinho.
Tradução por Fabrício Calado Moreira