Torna la minaccia della finanza?
CAMBRIDGE – Dopo la crisi finanziaria del 2008, i governi e le banche centrali delle economie avanzate avevano giurato che non avrebbero mai più permesso al sistema bancario di tenere in ostaggio la politica e tanto meno di minacciare il benessere economico e sociale. A distanza di tredici anni, questo impegno è stato mantenuto solo in parte. Un altro settore della finanza rischia ora di rovinare quella che potrebbe, anzi deve essere una ripresa duratura, inclusiva e sostenibile dal terribile shock del Covid-19.   
La storia della crisi del 2008 è stata raccontata molte volte. Abbagliato dal modo in cui le innovazioni finanziarie, compresa la cartolarizzazione, avevano permesso un'analisi dettagliata del rischio, il settore pubblico aveva fatto un passo indietro per lasciare a quello finanziario più spazio per esercitare il suo potere magico. Alcuni paesi si erano spinti addirittura oltre l'adozione di un approccio "soft" alla regolamentazione e alla vigilanza bancaria, dando vita a un'accesa competizione per diventare centri bancari d'importanza mondiale a prescindere dalle dimensioni delle loro economie reali. 
Ciò che passò inosservato in tutto questo era che la finanza fosse divenuta preda di una pericolosa dinamica di "superamento" già emersa in relazione ad altre importanti scoperte innovative, come le macchine a vapore e la fibra ottica. In ognuno di questi casi, un accesso facile e a basso costo ad attività che in precedenza erano state perlopiù off-limits aveva alimentato un primo, vertiginoso ciclo di sovrapproduzione e sovraconsumo.
Come previsto, le fabbriche di credito e leva finanziaria di Wall Street avevano quindi accelerato la propria attività, inondando il mercato immobiliare e altri settori di nuovi prodotti finanziari che presentavano poche garanzie. Per assicurare un'adozione rapida, i prestatori dapprima avevano allentato i loro standard – anche offrendo i cosiddetti mutui NINJA (acronimo di No Income, No Job, No Assets) che non richiedevano alcuna documentazione attestante l'affidabilità finanziaria del mutuatario – poi si erano dedicati a un trading smoderato tra loro.  
Quando i governi e le banche centrali si resero conto di quello che stava accadendo, era ormai troppo tardi. Citando l'economista americano Herbert Stein, ciò che era insostenibile si rivelò non più sostenibile. L'implosione finanziaria che fece seguito rischiò di causare una depressione a livello mondiale e costrinse i policymaker a salvare coloro la cui condotta sconsiderata era all'origine del problema. 
Certamente, gli stessi policymaker introdussero anche misure per "ridurre i rischi" delle banche, aumentando le riserve di capitale, favorendo una vigilanza in loco e vietando certe attività. Tuttavia, pur riuscendo a ridurre i rischi sistemici legati al sistema bancario, i governi e le banche centrali furono incapaci di comprendere e monitorare con sufficiente attenzione ciò che poi accadde a questi rischi. 
Back to Health: Making Up for Lost Time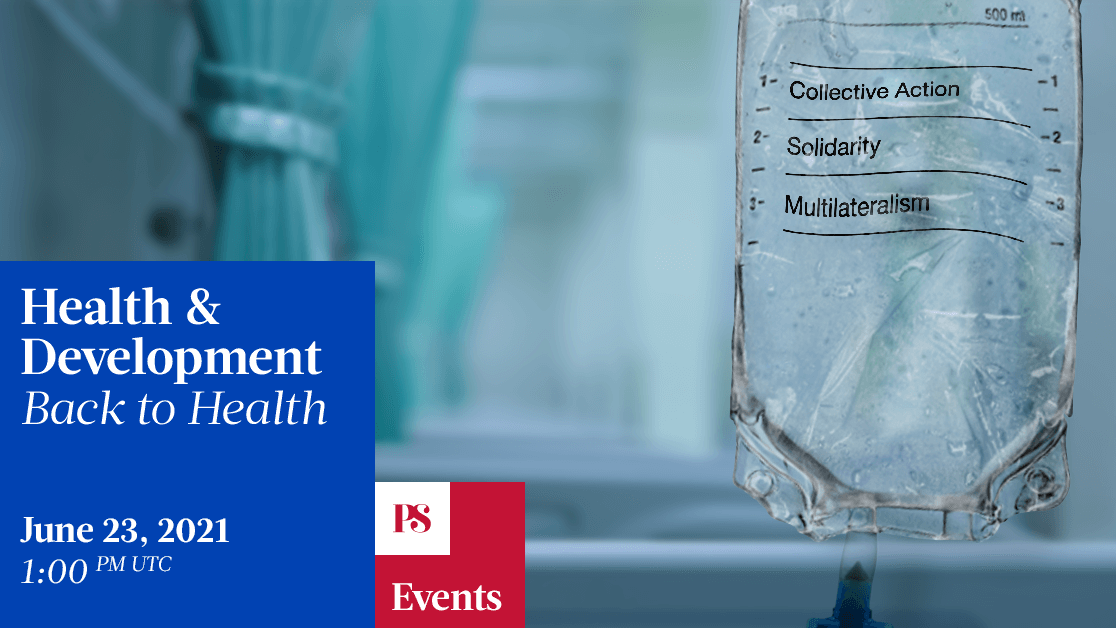 Back to Health: Making Up for Lost Time
The COVID-19 crisis has laid bare systemic inequities that will have to be addressed if we are ever going to build more sustainable, resilient, and inclusive societies. Join us on June 23, 2021, for our latest live virtual event, Back to Health: Making Up for Lost Time, where leading experts will examine the immediate legacy of the pandemic and explore solutions for bringing all communities and societies back to health.
In realtà, il vuoto che seguì venne presto riempito dal settore non bancario, ancora poco controllato e regolamentato. Il settore finanziario, pertanto, continuò a crescere considerevolmente, sia in termini assoluti che in relazione alle economie nazionali. Le banche centrali scivolarono insieme ai mercati in una malsana relazione di co-dipendenza, perdendo flessibilità sul piano politico e rischiando di perdere quella credibilità a lungo termine che è fondamentale per la loro efficacia. Nel frattempo, le attività in gestione e il margin debt, cioè il debito per investire, toccarono livelli da record, così come l'indebitamento e il bilancio della Federal Reserve.  
Viste le grandezze implicate, non sorprende quindi che in questo periodo le banche centrali in particolare stiano procedendo con estrema cautela, timorose di provocare turbolenze sui mercati finanziari che potrebbero minare la ripresa economica post-pandemica. Paragonando il settore finanziario a un'autostrada dove un numero eccessivo di partecipanti guida la propria auto a una velocità esagerata – in alcuni casi spericolata – quest'anno abbiamo già assistito a tre "mancati incidenti" riguardanti rispettivamente i mercati del debito pubblico, fondi speculativi messi in seria difficoltà da piccoli investitori, e un family office sovraindebitato che avrebbe inflitto perdite per 10 miliardi di dollari a una manciata di banche. È stato grazie a una buona dose di fortuna, e non a misure ufficiali di prevenzione delle crisi, che questi singoli eventi non hanno causato un grave tamponamento a catena nel sistema finanziario generale.     
Il rapporto, in continua evoluzione, di co-dipendenza tra le banche centrali e il settore finanziario sembra aver indotto i policymaker a credere di non avere altra scelta che proteggere il settore dalla dura realtà pandemica. Ciò ha dato adito a una disconnessione ancor più eclatante tra Wall Street e Main Street, cioè tra finanza ed economia reale, nonché un ulteriore e preoccupante impulso alla disparità di ricchezza. Nei dodici mesi precedenti il mese di aprile 2021, la ricchezza combinata dei miliardari inclusi nella lista mondiale redatta ogni anno dalla rivista Forbesè cresciuta di ben 5 trilioni di dollari, toccando quota 13 trilioni. E la popolazione dei miliardari nel mondo è aumentata di quasi 700 unità rispetto all'anno precedente, raggiungendo un massimo storico di oltre 2.700.
I policymaker sarebbero poco saggi a sperare semplicemente per il meglio – cioè che magari, come una sorta di deus ex machina finanziario, una ripresa economica forte e rapida riscatti l'enorme rialzo del debito, della leva e delle valutazioni delle attività. Piuttosto, essi dovrebbero agire adesso per moderare la tendenza del settore finanziario ad assumersi rischi eccessivi, ad esempio contenendo e riducendo il margin debt, imponendo criteri di adeguatezza agli intermediari finanziari, promuovendo la valutazione, la vigilanza e la regolamentazione degli istituti non bancari, e riducendo i vantaggi fiscali degli investimenti attualmente favoriti.            
Queste misure, prese sia singolarmente che collettivamente, non sono di per sé una panacea per un problema persistente e in crescita. Ma questo non giustifica ulteriori ritardi. Più a lungo i policymaker permetteranno alle attuali dinamiche di rafforzarsi, maggiore sarà la minaccia al benessere economico e sociale, e più grande sarà il rischio che scoppi l'ennesima crisi – ingiustamente e malgrado un decennio di promesse – nello stesso settore dell'ultima volta.  
Traduzione di Federica Frasca