Que Polonia vuelva a Europa
VARSOVIA – El reciente llamado del presidente francés Emmanuel Macron a reformar la Unión Europea es una señal de esperanza para todo el continente. Aun cuando tengamos diferencias, en las cuestiones esenciales estamos de acuerdo. Macron tiene básicamente razón respecto de lo que Europa debe hacer para seguir floreciendo. Debemos revitalizar la UE, haciéndola más democrática, cohesionada y justa. Y debemos fortalecer a Europa contra enemigos que quieren debilitarla: en concreto, fuerzas populistas internas y las potencias extranjeras que les dan apoyo.
Los populistas que obtienen el poder, como el gobernante partido Ley y Justicia (PiS) en Polonia, anhelan sembrar divisiones entre los partidos opositores democráticos. Pero hemos superado su cínica estrategia con la creación de la Coalición Europea de fuerzas opositoras, de cara a las elecciones de mayo para el Parlamento Europeo. Esta nueva alianza democrática, que lidero, ya está primera en las encuestas de opinión, y va camino de derrotar a PiS, primero en mayo, y después en la elección general que se celebrará en Polonia antes de fin de año.
Ambas elecciones son cruciales. Polonia necesita un nuevo gobierno que respete el Estado de Derecho y ejerza un papel positivo en la UE. Y Europa necesita una Polonia que, sin dejar de defender sus intereses, también luche decididamente por los valores democráticos que son esenciales para el futuro de la UE.
Polonia conoce de cerca las amenazas –posturas antieuropeas y ataques al Estado de Derecho– que Macron destacó tan bien. Aunque el pueblo polaco es uno de los más proeuropeos de la UE, Jarosław Kaczyński, líder de PiS y jefe de facto del gobierno polaco, está envenenando nuestros vínculos con la Unión. El gobierno actual marginó a Polonia dentro de la UE a tal punto que nuestra opinión apenas importa. Por eso todos los políticos razonables de Polonia consideran que devolver nuestro país a una posición respetada y activa dentro de las estructuras europeas es vital para la seguridad nacional.
Eso no sucederá a menos que este año derrotemos a PiS. Si este obtiene otro mandato, Kaczyński bien podría administrar las últimas dosis de su veneno xenófobo, mediante la subordinación total del sistema judicial polaco y de los medios de prensa a los caprichos de su partido. ¿Puede un país sin tribunales independientes seguir siendo parte de la UE? Yo creo que no.
Un nuevo gobierno polaco liderado por la Coalición Europea buscará participar en las iniciativas de reforma de la UE propuestas por Macron. Coincidimos con él en que la UE puede competir con otras potencias globales mucho mejor que cualquier estado miembro por separado. También estamos de acuerdo en que la UE debe fortalecer sus fronteras externas, proteger sus procesos democráticos contra manipulaciones externas y destinar a la investigación y a la innovación un nivel de inversión similar al de Estados Unidos y China.
Subscribe now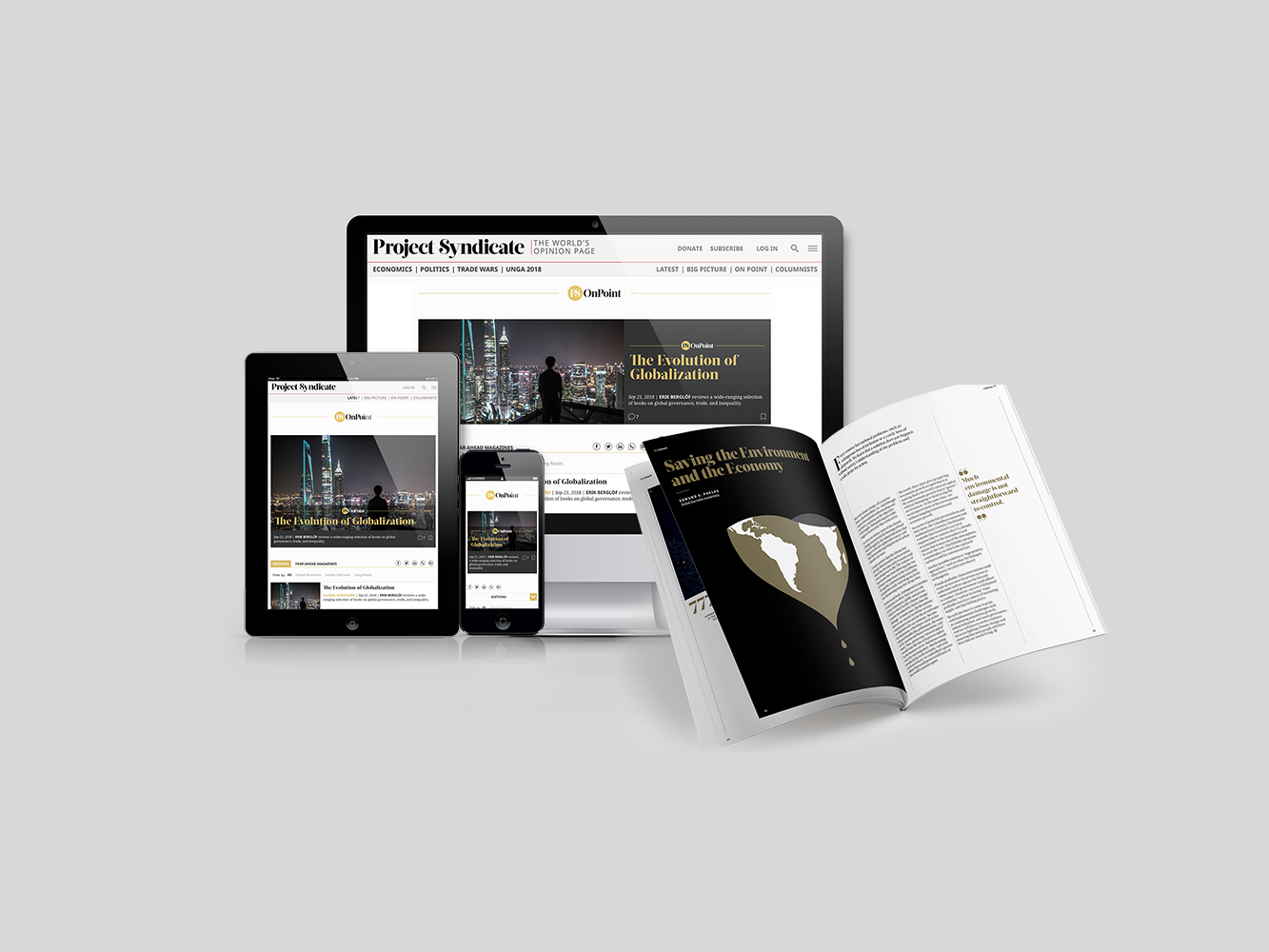 Subscribe now
Get unlimited access to OnPoint, the Big Picture, and the entire PS archive of more than 14,000 commentaries, plus our annual magazine, for less than $2 a week.
Además, los estados miembros individuales y la UE en su conjunto deben empezar a coordinar sus políticas económicas, de defensa y de educación. Nuestras actuales deficiencias en esta área dan a actores extranjeros una ventaja y plantean el riesgo de que se apoderen de más sectores de la industria europea.
Pero no estoy convencido de que la sugerencia de Macron de crear nuevas agencias europeas sea el mejor modo de encarar estas cuestiones. La UE ya tiene más de 30. Más agencias implica más burocracia, algo que difícilmente inspire mucho entusiasmo por Europa. Una solución más sencilla es fortalecer las instituciones europeas que ya hay y asegurar que reciban financiación suficiente.
Macron no se equivoca al decir que "progreso y libertad es poder vivir del trabajo". Pero tratar de igualar los costos laborales en la UE por la vía administrativa sólo llevaría a pérdida de empleos en Polonia y otros lugares en Europa Central, y reduciría el ingreso de capitales que la región necesita para aumentar los salarios y ponerse a la par de países más ricos. En tal caso, los países de la UE que no sean suficientemente competitivos seguirán perdiendo empleos industriales que se irán a otras partes del mundo en vez de a Europa Central.
Pero Macron está indudablemente en lo cierto al recalcar la importancia de la política europea de seguridad y defensa. En caso de llegar al poder en Polonia, es intención de la Coalición Europea iniciar un debate estratégico dentro de la dirigencia de la UE para formular medidas institucionales eficaces y ampliar los recursos de defensa de la UE. Europa necesita un sólido presupuesto de defensa y coordinación de su producción militar para garantizar el cumplimiento de las misiones asumidas.
Aquí, la UE debe mostrar más iniciativa en relación con la futura cooperación con la OTAN. Debe apuntar a reafirmar los lazos transatlánticos y fortalecer los vínculos operativos entre las capacidades militares de ambas organizaciones. La clave del éxito conjunto es la capacidad de defensa, que ha de ser transatlántica allí donde sea posible, y europea donde sea necesario.
Tampoco debemos olvidar la importante tarea de completar la integración europea. Recibamos a los países de los Balcanes Occidentales en cuanto estén listos. Y respetemos las aspiraciones europeas de Ucrania, de gran importancia estratégica para Polonia y para la UE. La solidaridad europea debe extenderse hasta las ciudades ucranianas, ya que de lo contrario, Europa nunca será un todo seguro.
Hace treinta años, los polacos superaron las divisiones internas y rechazaron categóricamente el comunismo y la subordinación a la Unión Soviética. Esto llevó en última instancia a la caída del Muro de Berlín y al fin del comunismo en Europa. Hoy, frente a un gobierno populista que quiere dividirnos, debemos seguir estando tan unidos en la causa de la democracia, y en nuestro rechazo al autoritarismo que no respeta leyes, como lo estuvimos en 1989.
El llamado de Macron a la renovación europea llega en el momento justo. Estamos decididos a devolver Polonia al lugar que le corresponde en una Europa democrática, y estamos listos para emprender la tarea común de reformar la UE.
Traducción: Esteban Flamini