Lektion in Demokratie von der EU
WARSCHAU – Die Kritik an den Institutionen der Europäischen Union und die Forderung nach Reformen ist ein beliebter Zeitvertreib. Aber wie die einheitliche Front der EU in den endlosen Brexit-Verhandlungen deutlich gemacht hat, sind die europäischen Institutionen bei der Verwaltung der politischen Vielfalt bemerkenswert effektiv. Umgekehrt können Nationalstaaten, so abwegig es für manche vielleicht klingen mag, von Europa lernen, ihre eigenen demokratischen Defizite anzugehen.
Solche Defizite sind besonders in Polen zu beobachten, wo ein hochgradig zentralisiertes politisches System eine schädliche Dynamik erzeugt, in der der Gewinner alles bekommt. Da die Regierungspartei auf eine flüchtige Mehrheit angewiesen ist, hat sie einen starken Anreiz, ihre legislativen Errungenschaften durch Verfassungsüberschreitungen zu sichern. Dies hat dazu geführt, dass die Wählerschaft stark polarisiert ist und Polen in einer immer tieferen politischen Krise steckt, da es keinen Konsens über die grundlegenden Institutionen gibt.
Wir beide sind entschiedene Gegner dessen, was unserer Meinung nach eine verfassungswidrige Übernahme unabhängiger Institutionen durch die regierende polnische Partei Recht und Gerechtigkeit (PIS) war. Wir sind uns aber auch bewusst, dass die PIS in der Bevölkerung weiterhin breite Unterstützung genießt.
Um zur Entschärfung politischer Spannungen beizutragen, haben wir eine überparteiliche Initiative zur Reform des polnischen Regierungssystems mitbegründet. Etwa 100 der öffentlich-rechtlichen Experten des Landes haben inzwischen einen Vorschlag entwickelt, der darauf abzielt, das politische System zu dezentralisieren, indem die besten Elemente der Entscheidungsstrukturen der EU einbezogen werden.
Diese Dezentralisierungsdebatte ist keineswegs auf Polen beschränkt. In einem Brief an das französische Volk im Januar stellte Präsident Emmanuel Macron die Frage, ob der berühmte zentralisierte Staat mehr Entscheidungsbefugnisse an subnationale Regierungen übertragen sollte. Im dezentraleren Deutschland hat der bayerische Ministerpräsident Markus Söder, der auch die Christlich-Soziale Union (CSU) leitet, die Bundesregierung davor gewarnt, die Befugnisse der Bundesländer weiter zu schwächen.
Der britische Oppositionsführer der Labour Party, Jeremy Corbyn, hat gesagt, dass eine Labour-Regierung erwägen würde, das House of Lords durch einen gewählten Bundessenat zu ersetzen. Und die Demokratische Partei in den Vereinigten Staaten, die vor einem zunehmend konservativen Obersten Gerichtshof steht, erwärmt sich plötzlich für die Idee der Rechte der Staaten.
Subscribe now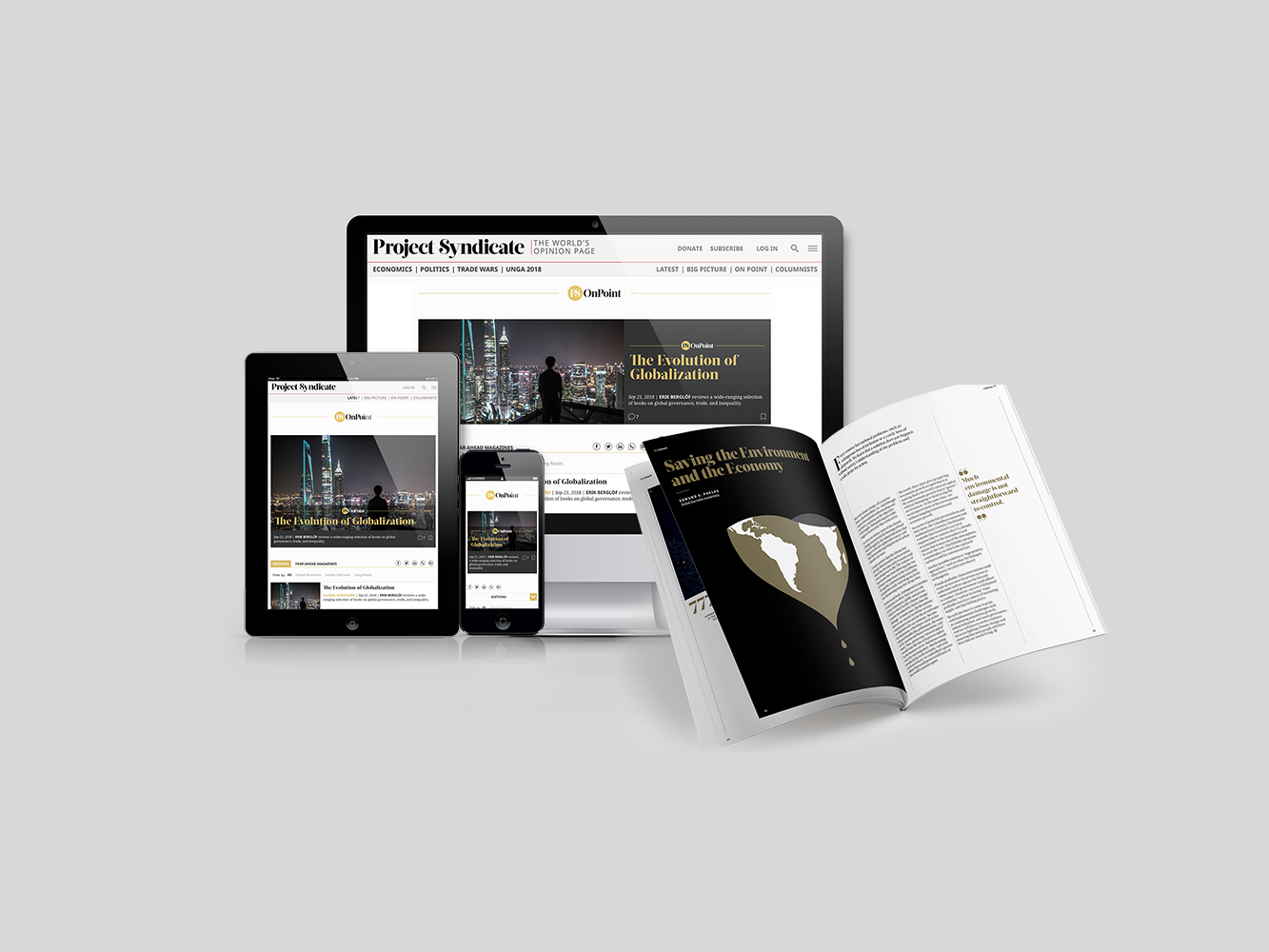 Subscribe now
Get unlimited access to OnPoint, the Big Picture, and the entire PS archive of more than 14,000 commentaries, plus our annual magazine, for less than $2 a week.
Wir glauben, dass eine Form der Dezentralisierung Polen - und möglicherweise anderen Demokratien - helfen könnte, politische Konflikte besser zu bewältigen und die Polarisierung zu verringern. Und hier bietet das Governance-System der EU ein attraktives praktisches Modell.
Unser Reformvorschlag für Polen stützt sich auf zwei wichtige EU-Institutionen: den Europäischen Rat, in dem die Staats- und Regierungschefs die allgemeine politische Richtung der EU festlegen, und den Rat der EU, in dem die Minister der Mitgliedstaaten über die europäische Gesetzgebung entscheiden. Dieser Ministerrat fungiert in erster Linie als mächtiger europäischer Senat - die gesetzgebende "obere Kammer", die alle EU-Gesetze genehmigt.
Wir sehen in Polen ratähnliche Institutionen auf zwei Ebenen. Der Nationale Senat würde zu einer Kammer mit den gewählten Gouverneuren der 16 Regionen Polens werden, während die regionalen Senate aus allen Bürgermeistern einer bestimmten Region bestehen würden. Die Stimmen der Gouverneure und Bürgermeister-Senatoren werden in Übereinstimmung mit der jeweils vertretenen Bevölkerung gewichtet. Darüber hinaus hätten sowohl der nationale als auch der regionale Senat das Recht, gegen die Gesetzgebung ein Veto einzulegen.
Der nationale Senat wäre politisch vielfältig und würde den konservativen Südosten des Landes und den fortschrittlichen Nordwesten umfassen. Die regionalen Senate würden eine ähnliche Mischung enthalten, da die polnischen Städte tendenziell fortschrittlicher und die Landschaft konservativer sind. Darüber hinaus würde die exekutive Verantwortung der Governors und Bürgermeister ihnen einen Anreiz geben, konstruktive Kompromisse bei wichtigen politischen Vorschlägen zu suchen.
Wie beim Europäischen Rat würde sich die Zusammensetzung des nationalen Senats nur allmählich ändern, da die Regionalwahlen zeitlich gestaffelt wären. Diese Kontinuität ist besonders wichtig, da der Senat Mitglieder unabhängiger Institutionen wie dem Verfassungsgericht, dem Obersten Gerichtshof und der Polnischen Nationalbank bestätigen würde. Unser Vorschlag würde daher die demokratische Rechenschaftspflicht dieser Institutionen stärken, indem sie an ein viel stabileres und politisch vielfältigeres Organ gebunden werden und nicht an die vorherrschende nationale Mehrheit.
Selbst die derzeitige polnische PIS-geführte Regierung hat Grund, für das Governance-System der EU dankbar zu sein. Die Unfähigkeit der Europäischen Kommission, so genannte Artikel 7-Maßnahmen gegen Polen und Ungarn wegen angeblicher schwerer Verstöße gegen die EU-Werte fortzusetzen, kann die Verteidiger der Rechtsstaatlichkeit verärgern. Es zeigt aber auch, wie die Struktur der EU selbst sehr umstrittene Mitgliedsstaaten vor der politischen Übermacht der Mehrheit schützt.
Gleichzeitig ist die EU nicht machtlos, gegen Mitgliedstaaten vorzugehen, die gegen gemeinsame Regeln verstoßen, denn die Ratsmitglieder wählen die Richter des mächtigen Europäischen Gerichtshofs. Der EuGH, der zahlreiche Fälle wegen der angeblichen verfassungsmäßigen Exzesse der PIS-Regierung verhandelt, ist angesichts der erschöpften Legitimität der eigenen Institutionen wohl die letzte Verteidigungslinie für die Rechtsstaatlichkeit in Polen.
Europa mag politisch polarisiert sein und unter demokratischen Defiziten leiden, aber das Governance-System der EU ist nicht die Hauptursache. Im Gegenteil, die Wirksamkeit der europäischen Institutionen zeigt Polen und anderen, wie sie ihre nationalen politischen Systeme besser verwalten können.
Aus dem Englischen von Eva Göllner
,