A economia de plataforma
,
WASHINGTON, DC - É raro passar um dia sem que haja um novo artigo, conferência ou iniciativa de investigação dedicado ao futuro do trabalho. Os robôs estão a chegar ou não estão a chegar tão depressa quanto nós pensamos; quando realmente chegam, expulsam todos os trabalhadores dos seus locais de trabalho ou, então, vão criar tantos empregos quanto os que destroem. E assim a conversa continua. Mas e se, em vez de tentarmos prever o futuro, olhássemos para as realidades que existem hoje para milhares de milhões de pessoas?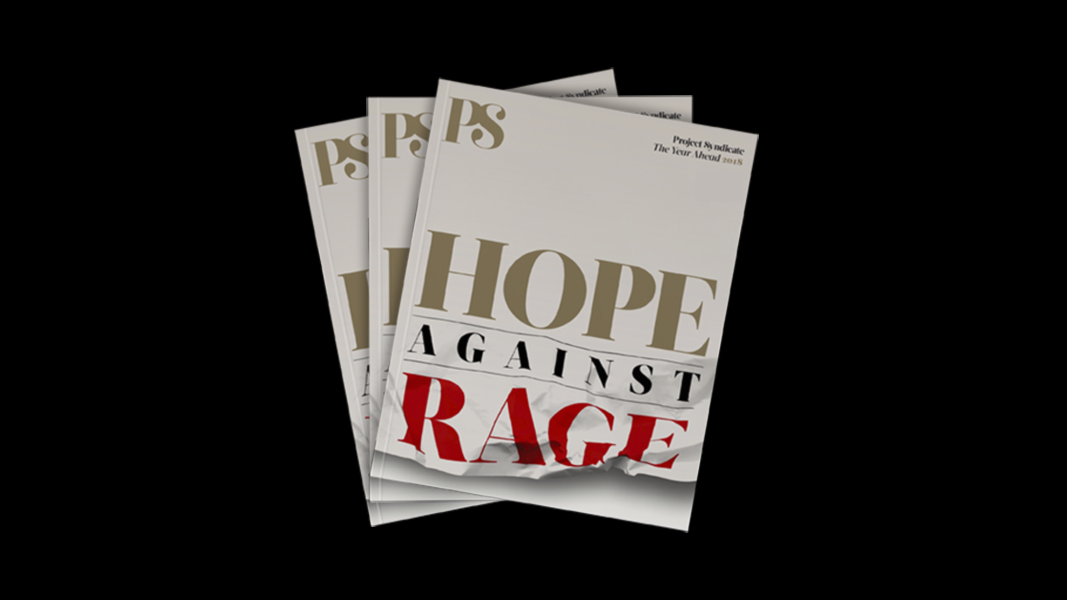 The Year Ahead 2018
The world's leading thinkers and policymakers examine what's come apart in the past year, and anticipate what will define the year ahead.
Cerca de 80% da população mundial vive em economias emergentes - definida por mercados informais e estruturas de emprego flexíveis. A SHIFT: Commission on Work, Workers, and Technology convidou grupos em cinco cidades dos EUA para imaginarem quatro cenários em torno de dois eixos de mudança –mais ou menos trabalho; e mais empregos ou mais tarefas. Os participantes ficaram divididos em relação à quantidade de trabalho futuro, mas quase todos previram a contínua desagregação de empregos em tarefas tanto em empregos mal e bem remunerados, desde motoristas até advogados. Essa é a realidade atual nas economias emergentes.
Examinar os padrões de trabalho nestes diversos países gera três lições fundamentais. Primeira, as pessoas juntam várias atividades laborais e obtêm rendimentos de mais de uma fonte. Segunda, as economias de plataforma estão a emergir rapidamente e assentam em redes tradicionais. E a última, estes padrões de trabalho andam muitas vezes de mãos dadas com drásticas desigualdades de rendimento.
A flexibilidade e a incerteza definem os mercados informais nos países em vias de desenvolvimento. Os homens e mulheres privilegiados com empregos formais (menos de 40%) têm geralmente empregos a tempo parcial onde vendem o seu tempo, especialização, rede ou ideia a outros, num esforço para se resguardarem contra um mercado de trabalho incerto. Uma expressão nigeriana – "Tens um emprego das 9h às 5h, das 5h às 9h e um ao fim de semana" –descreve adequadamente o ambiente dos empregos "em camadas".
O mesmo padrão começa a surgir nos países desenvolvidos. Um relatório do Instituto JPMorgan-Chase conclui que esses empregos de plataforma são na maioria uma segunda fonte de rendimento, usados para compensar as flutuações no rendimento regular.
Uma diferença decisiva, contudo, é que nas economias emergentes as redes flexíveis de indivíduos ou pequenas empresas ocupam o lugar dos empregadores formais. O setor informal do Quénia –apelidado de Jua Kali ("sol quente") em Kiswahili –é o principal criador de emprego do país. O estudo económico de 2017 no Quénia demonstra que o Jua Kali gerou 747.300 empregos no ano anterior, ao passo que o setor formal adicionou apenas 85.600.
O Jua Kali é composto por associações setoriais entre trabalhadores e artesãos que remetem para corporações medievais. As associações –de carpinteiros, mecânicos, canalizadores e assim por diante –permitem economias agrupadas, proporcionam oportunidades para atualizar competências e criam uma forma de regulação do mercado.
Como a tecnologia foi adicionada, muitos das associações estão a optar pelo formato online para adequarem de forma mais eficaz a oferta e a procura no mercado de trabalho informal. A Go-Jek na Indonésia (com o trocadilho ojek, uma mototáxi) é uma empresa de 2,5 mil milhões de dólares que faz entregas de tudo, desde comida até cabeleireiros, de mota, através de uma aplicação. A empresa, com mais de 200 mil condutores na plataforma, aumenta a produtividade dos indonésios face ao tráfego caótico.
O mercado de serviços jurídicos de baixo custo em Acra, no Gana, apresenta outro exemplo interessante. O jornalista Joseph Warungu descreve um "beco estreito nas traseiras dos tribunais" repleto de notários, comissários para juramentos, escritores de cartas e advogados que oferecem serviços, desde declarações de testemunhas até contratos, todos "processados de forma eficiente e a um preço amigável". Aquele beco é uma plataforma, que reúne vários vendedores de serviços jurídicos distintos, juntamente com compradores, em contraste com um escritório de advocacia tradicional, que requer que os clientes adquiram múltiplos serviços da mesma fonte. Ele simplesmente precisa de migrar para o formato online.
As economias desenvolvidas estão apenas no início da recuperação. A Bliss Lawyers tem "uma bancada" com mais de 15 mil advogados em todo os EUA que recebem mais de 200 dólares à hora por "trabalharem numa base de compromisso para clientes de departamentos jurídicos internos e de escritórios de advogados". De forma mais abrangente, o Grupo Business Talent fornece "talentos empresariais que têm procura (in-demand), a pedido (on-demand)", através de um amplo leque de serviços profissionais.
Os mercados emergentes também oferecem uma história que serve de alerta, que envolve a desvantagem da economia a pedido (on-demand). Eles têm alguns dos níveis mais altos de desigualdade do mundo. As 50 economias mais desiguais do mundo situam-se na África subsariana e na América Latina, com a África do Sul a receber o prémio pela maior desigualdade de rendimentos.
Os mercados informais, a falta de acesso ao financiamento e as fracas oportunidades educacionais nesses países continuam a reter a maioria das pessoas numa pobreza relativa. As plataformas de economia gig que oferecem pequenos empregos, sem benefícios ou progressão na carreira, podem complementar o rendimento e assegurar outro emprego, mas não contribuem para as segurança e oportunidades de progresso de um emprego formal. De facto, a maior parte dos trabalhadores de mercados emergentes recorre à economia gig não pelo desejo de flexibilidade ou para seguir as suas paixões, mas simplesmente para fazer face às despesas.
No entanto, os mercados informais nos países em vias de desenvolvimento fornecem um vasto campo de experimentação para transformar um emaranhado de empregos num caminho ascendente constante para os trabalhadores. Adaptar a oferta educativa de forma a permitir que os trabalhadores obtenham as competências necessárias quando precisam delas e criar histórias de trabalho comprováveis através do protocolo de confiança (blockchain), são duas maneiras de ajudar os trabalhadores de economia gig a encontrarem oportunidades adequadas de forma mais eficaz e a atrairem mais valor com a venda do seu trabalho.
Enquanto os países desenvolvidos na Europa, América do Norte e Ásia, estão a envelhecer rapidamente, as economias emergentes são predominantemente jovens. Até 2040, um em cada quatro trabalhadores em todo o mundo será africano. Eles são produtos da dinâmica dos mercados informais e isso deverá facilitar a sua inclusão numa economia gig habilitada para a tecnologia. Os jovens nigerianos, indonésios e vietnamitas irão moldar tendências globais de emprego a um ritmo cada vez mais rápido. Podemos aprender com eles no presente, para nos prepararmos para o futuro.