#MeToo en Don Giovanni
LONDEN – In september dit jaar maakte New York's Metropolitan Opera (kortweg de Met) bekend dat Plácido Domingo zich had teruggetrokken uit al zijn toekomstige verplichtingen aldaar, nadat diverse vrouwen hem hadden beschuldigd van seksuele intimidatie, waaronder een sopraan die had gezegd dat hij haar naakte borst had vastgegrepen. De gepolijste tenorstem en het acteertalent van Domingo hebben generaties operaliefhebbers in vervoering gebracht. Op 78-jarige leeftijd, na 51 achtereenvolgende jaren van optredens in de Met, was het waarschijnlijk sowieso wel eens tijd dat hij ermee zou ophouden. Maar wat moeten we denken van dit gedwongen terugtreden?
Na de bekendmaking van de Met ontving ik boodschappen van twee vrienden (een man en een vrouw) die mijn liefde voor de opera delen. De man schreef dat "het primaire dilemma zich afspeelde tussen een deolontologisch begrip van de ethiek, waarvan de normen altijd en overal geldig zijn, en een meer context-gebonden ethiek." Zelfs als we weigeren een radicaal ethisch relativisme te omarmen, zo betoogde hij, mogen we niet de context waarin het vermeende gedrag plaatsvond volledig over het hoofd zien. Bovendien moeten we erkennen dat het ethisch bewustzijn – wat mensen als ethische normen beschouwen – in de loop der tijd verandert, ook al blijven sommige kernbeginselen hetzelfde. En, zo besloot hij, zelfs als we een niet-contextueel begrip van de ethiek hanteren, "vraag ik toch me af of de beschuldigde personen geen enkel recht hebben. Anonieme beschuldigingen kunnen levens verwoesten."
Mijn vriendin wees er intussen op dat Domingo verschillende problemen heeft. Om te beginnen zijn er veel aanklagers, en bevond hij zich in een positie van echte macht in een sector die berucht is wegens machtsmisbruik. En het ergste van alles, zo zei ze, was "dat het huidige klimaat, vooral in de Verenigde Staten, trekjes heeft van een lynch mob."
Voor haar zijn meningsverschillen over dergelijke zaken generatiegebonden en geografisch van aard. "Onze generatie – jij en ik … hebben een open geest en zijn wars van massa-oordelen," schreef ze. Maar "de generatie van onze dochters kan daar maar geen genoeg van krijgen." En terwijl zij gelooft dat Domingo's carrièrevooruitzichten somber zijn "in de VS, Australië en vermoedelijk ook Groot-Brittannië, waar #MeToo behoorlijk veel aanhang en invloed heeft," verwacht ze dat Milaan en Berlijn hem met open armen zullen blijven ontvangen.
Bovendien, zo voegde ze eraan toe, werd dergelijk gedrag tot betrekkelijk kort geleden nog geaccepteerd, en Domingo zelf werd ongetwijfeld achterna gelopen door vrouwen die in dezelfde sector werkten. Uiteindelijk, net als bij andere gevallen sterren, zoals de dirigent Herbert von Karajan, "blijven we kijken naar een genie aan het werk en zien we dat los van wat inmiddels kan worden beschouwd als een 'no go.'"
Het commentaar van mijn vrienden roept een aantal ethische vragen op. Moeten we het gedrag van individuen in het verleden beoordelen aan de hand van de maatstaven van nu? Mijn 24-jarige mannelijke onderzoeksassistent heeft daar bijvoorbeeld geen enkele twijfel over. "Wat Domingo heeft gedaan was destijds net zo fout als nu, en dat wist hij," zegt hij. "Het feit dat het destijds sociaal acceptabel was dat mannen zich aan vrouwen vergrepen is geen excuus. Onze generatie is gewoon niet zo hypocriet als die van jou."
Subscribe now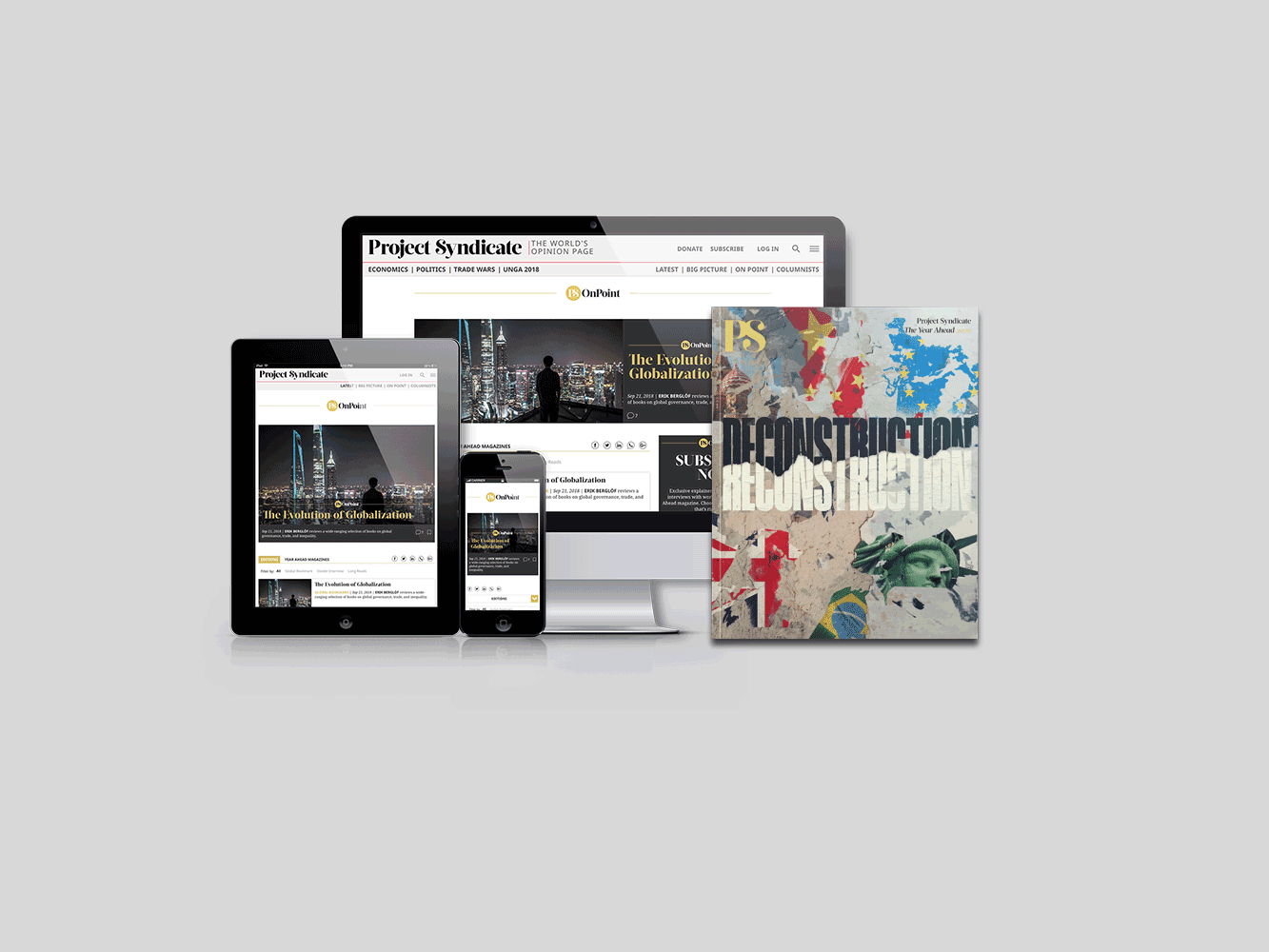 Subscribe now
Subscribe today and get unlimited access to OnPoint, the Big Picture, the PS archive of more than 14,000 commentaries, and our annual magazine, for less than $2 a week.
De sleutelvraag is hier echter of Domingo het inderdaad "wist." Als een individu wist dat wat hij of zij deed fout was, moet hij of zij ter verantwoording worden geroepen, ook al is het pas achteraf. Maar als de daden in kwestie destijds de normaalste zaak van de wereld waren, mogen we de persoon die ze beging niet te hard vallen.
Studenten in Groot-Brittannië hebben bijvoorbeeld de verwijdering geëist van standbeelden van beroemde negentiende-eeuwse figuren als Cecil Rhodes (omdat hij een imperialist was), Francis Galton (een eugeneticus) en Marie Stopes (die de vruchtbaarheid van de armen wilde beperken). Moeten we ze nu allemaal uit de geschiedenis wissen, zoals communistische regimes deden als ze vermeldingen van weggezuiverde leiders verwijderden, of foto's retoucheerden?
Sommigen zeggen dat we alleen maar moeten weigeren deze mensen eer te betonen. Maar het is van belang ze een plek te geven, al was het maar omdat studenten dan kunnen vragen: "Waarom hebben we hen om dit soort denkbeelden geëerd?" Die vraag is het startpunt voor historisch begrip. Als we niet ons best doen om de denkkaders van Rhodes, Stopes en anderen te begrijpen, zullen we geen geschiedenis tot ons nemen, maar slechts morele lessen.
Het probleem van de macht is zeer ingewikkeld. Machtige mensen (doorgaans mannen) misbruiken hun posities; maar macht is ook aantrekkelijk, vooral als die gepaard gaat met charme en een mooi uiterlijk, zoals in het geval van Domingo, en als anderen die macht als nuttig kunnen zien voor hun eigen carrière. Hoewel degenen met macht verantwoordelijk moeten worden gesteld voor hoe ze die gebruiken, mogen we ook de elementen van een trade-off niet uit het oog verliezen: beide partijen kunnen op zoek zijn naar verschillende dingen in een relatie waarvan de regels niet helder zijn. Tenzij we alle macht willen afschaffen, maken deze trade-offs nu eenmaal deel uit van het leven.
Mijn tweede correspondent stelt de belangrijke vraag of je de werken van een genie kunt scheiden van de meningen of het gedrag van hun schepper. Wordt je waardering voor de muziek van Wagner minder doordat hij antisemitisch was? Of wordt ons genot van Alice in Wonderland bedorven door de gedachte dat de vriendschap van Lewis Carroll met Alice Liddell wellicht pedofiele trekjes had?
Verstandige mensen hebben weinig moeite om werk en persoon te scheiden. Maar dat is in strijd met de strekking van veel hedendaags denken, dat staande houdt dat een kunstwerk moet worden beoordeeld aan de hand van het morele gedrag van zijn schepper. Deze beoordelingswijze kleineert iedere vorm van kunst waarvan de schepper hedendaagse gevoeligheden raakt, hoe waardevol de kunst zelf ook mag zijn.
Een zeer belangrijk probleem, dat rechtstreeks betrekking heeft op de zaak-Domingo, is die van eventuele geleden schade. Tot waar kunnen we dit criterium oprekken? Als je geweld uitoefent tegen iemand schaad je die persoon; verkrachting is iets onvergefelijks. Maar schade gaat veel verder dan louter fysiek leed. Ik heb nooit geloofd in het oude adagium "Stokken en stenen kunnen mijn botten breken, maar woorden zullen mij nooit schaden." Woorden kunnen wel degelijk verwonden. De meest pijnlijke herinneringen uit mijn kindertijd (en uit een groot deel van mijn leven als volwassene) zijn woorden die emotionele schade toebrachten. Dat is de reden dat ik er vóór ben om pleitbezorgers van hate speech ter verantwoording te roepen.
Anderzijds heb ik er slechts een vage herinnering van dat ik als tiener in een bioscoop werd betast. Die ervaring heeft mij zeker niet getraumatiseerd. Bij het omgaan met minder zwaarwegende episoden van ongewenste aandacht lijken meer weerbaarheid en minder verwijten mij dus de juiste houding. Maar een dergelijke mening staat steeds meer op gespannen voet met de tijdgeest.
Vertaling: Menno Grootveld