Cómo lidiar con una inercia institucional nociva
LONDRES – Ya hace mucho tiempo que las instituciones profundamente arraigadas, creíbles, responsables y efectivas son consideradas cruciales para un bienestar y una prosperidad duraderos en una sociedad. Protegen a los países de una volatilidad frecuente e inquietante, ya sea económica, política o social, y reducen el riesgo de sacudidas costosas. Pero, hoy en día, las instituciones políticas y económicas clave están siendo presionadas por una inestabilidad inusual en sus entornos operativos y los efectos de una pérdida acumulada de confianza por parte de sus electorados.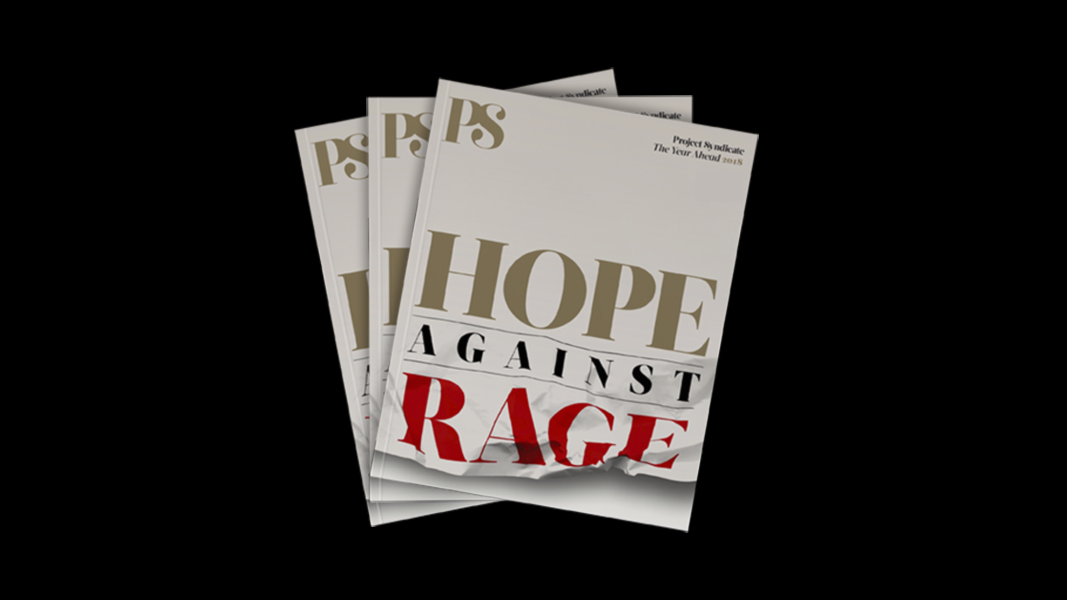 The Year Ahead 2018
The world's leading thinkers and policymakers examine what's come apart in the past year, and anticipate what will define the year ahead.
Las implicancias varían, y existe una probabilidad de adaptación mucho mayor, inclusive a través de un proceso relativamente ordenado de destrucción creativa y recreación, entre las entidades privadas en comparación con las públicas. Estas últimas demandan una intensificación de los esfuerzos de reforma, para no representar otro obstáculo para la capacidad de la economía global de ofrecer un crecimiento elevado e inclusivo de forma duradera.
Al igual que una red de caminos bien diseñada y en buen funcionamiento, las instituciones sólidas fortalecen a las economías al garantizar un entorno operativo estable, mecanismos de transmisión más aceitados, interacciones económicas menos costosas y menos riesgosas, un conjunto creíble de derechos de propiedad y respeto por el régimen de derecho. Actúan no sólo como facilitadores de un amplio rango de relaciones beneficiosas para todos, sino también como guardianes confiables. En consecuencia, durante décadas estas instituciones fueron ampliamente consideradas como la principal característica que diferenciaba a las economías avanzadas de los países en desarrollo que siguen siendo objeto de un conjunto mucho mayor de sacudidas cíclicas y estructurales perjudiciales.
Sin embargo, en los últimos años, esta caracterización ha sido recusada, ya que el prestigio de las instituciones privadas y públicas con una influencia sistémica significativa ha declinado.
Para un conjunto cada vez mayor de empresas privadas, la principal fuente de presión ha sido tecnológica, particularmente aquellos avances apuntalados por la combinación cada vez más poderosa de inteligencia artificial, datos y movilidad. El desafío ha resultado particularmente serio, si no fatal, para quienes enfrentan una competencia intensa de concurrentes capaces de combinar contenido disruptivo y grandes plataformas -los ejemplos más destacados son Amazon, Facebook, Google, Netflix y Uber-. Como quedó demostrado por el mayor interés regulatorio que hoy están atrayendo, así como por la mayor atención que los medios dedicaron a varias controversias (como las vinculadas a las "noticias falsas" y las culturas corporativas internas), esas empresas deben adaptarse y mantenerse ágiles a medida que van adquiriendo mayor influencia sistémica y generando atención. 
El proceso de ajuste es aún más complicado para las instituciones públicas, sobre todo teniendo en cuenta sus roles de amplio espectro como guardianes, facilitadores y reguladores. En general representan las propiedades de "monopolios naturales" y no sólo están a resguardo de la disrupción sino que también pueden reprimir y demorar innovaciones beneficiales. La inercia interna, la información incompleta, la aversión al riesgo y los prejuicios conscientes e inconscientes se combinan para impedir el reconocimiento de la urgencia y la importancia de la adaptación. Inclusive deficiencias más benignas -como una lentitud a la hora de modernizar las leyes para que se adapten a las realidades cambiantes- opacan el bienestar económico.
La incapacidad visible y persistente de los sistemas educativos de adoptar avances tecnológicos fascinantes es un ejemplo bien sabido de esta inercia. Menos obvia es la demora entre las instituciones económicas en actualizar sus estrategias en materia de políticas, inclusive a través de la incorporación más veloz de conocimientos y herramientas importantes de la ciencia del comportamiento, la inteligencia artificial, la neurociencia y otras disciplinas. Luego están los déficits persistentes en los programas de adquisición de capacidades.
En consecuencia, ha habido una considerable erosión de la confianza en la efectividad de las instituciones públicas. Y el daño a su credibilidad amenaza con minar aún más su efectividad y perpetuar un círculo vicioso originado por su incapacidad para generar un crecimiento elevado e inclusivo.
Nuestra concepción de cómo deberían adaptarse y reformarse las instituciones públicas sigue evolucionando. Como resultado de ello, todavía no existe una solución completa. Pero algunos imperativos ya son claros.
·         Limitar el daño, resistiendo inclusive a la inclinación natural por promulgar estrategias, entidades y mentalidades cada vez más inefectivas aunque establecidas.
·         Estar mucho más abiertos a las lecciones que se pueden aprender de factores de disrupción externos y estar dispuestos a revisar los sustentos de los procesos y los modelos de negocios.
·         Mejorar las interacciones público-privadas, no sólo para un contenido directo, sino también como una manera de ampliar el espectro para un mayor intercambio de mejores prácticas.
·         Mejorar los métodos de comunicaciones públicas, para que las continuas fallas en la información, los canales en desuso y la erosión acumulada de la confianza no agraven las deficiencias operativas.
Hasta ahora, demasiadas instituciones inherentemente influyentes se han demorado a la hora de identificar e implementar reformas. Esto ha incrementado la desilusión, la alineación y la marginación que sienten segmentos de la población frente a gobiernos que no escuchan o responden a un temor profundamente arraigado de incertidumbre económica. Es un fenómeno que se ha venido gestando desde hace muchos años, que no se puede eliminar de la noche a la mañana y que alimenta cada vez más las rupturas sociales y políticas.
Las instituciones importan, especialmente en un período de inestabilidad económica, política y social. Cuanto más tiempo lleve restablecer la confianza en las instituciones públicas clave y, en menor medida, en las privadas, mayores serán los obstáculos para nuestro bienestar y el de nuestros hijos.