Odboráři po covidu
BERKELEY – Když se pracujícím ve skladu společnosti Amazon ve městě Bessemer v americkém státě Alabama nedávno nepodařilo založit odbory, byla to jen nejnovější kapitola dlouhotrvajícího slábnutí tradičních dělnických organizací. Je situace v důsledku pandemie ještě horší?
Od roku 1985 počet členů odborových svazů napříč zeměmi OECD klesl o polovinu. Podnikatelské zájmové skupiny pořádají vytrvalé, dobře financované kampaně proti odborům a podchytily značnou část okruhu médií a think tanků. Celkově se těmto snahám zjevně daří potlačovat tradiční práva pracujících a rozsah jejich zastoupení. Zatímco k zaměstnavatelům vstřícné legislativní uchopení "práva na práci" podlomilo schopnost odborů obstarávat si finance, široce rozšířená "práce na dohodu" (třeba v Indii) plodí bobtnající třídu pracujících bez jistoty a výhod zaměstnání, z nichž mnozí jsou nasazováni vedle stálých zaměstnanců.
Vyjednávací moc pracujících společně oslabují globální konkurence, automatizace a tržní koncentrace. Kolektivní sílu pracujících ale podlamuje i vnitřní štěpení. Je ostrý předěl mezi zpracovatelskou výrobou a dopravou na jedné straně a službami, maloobchodem a poskytováním péče na straně druhé.
Pracující ve službách jsou sice ve Spojených státech a Kanadě organizováni Mezinárodním svazem zaměstnanců ve službách (SEIU) a v Evropě odborovým svazem pracujících ve službách UNI Europa, ale z pandemie víme, že ve zdravotnictví, zásilkových službách a dalších sektorech jsou pracující stále placeni a chráněni nedostatečně.
V rozvojových zemích je fragmentace pracujících ještě hlubší, vlivem propastného rozdílu mezi formálním a neformálním sektorem. V zemích jako Indie, Keňa a Peru se drtivá většina pracujících zapojuje do neformálních aktivit, bez jakýchkoli výhod či sociální ochrany. Jelikož se často jedná o osoby samostatně výdělečně činné, odborové organizace jsou zřídka vnímavé vůči jejich potřebám ohledně schopnosti zajistit si úvěr a marketing, zdravotnictví a péče o děti či právních a pojišťovacích služeb. (Existují výjimky jako Asociace samostatně výdělečně činných žen, největší organizace neformálních pracujících v Indii.)
Se vzestupem zakázkové ekonomiky se bez sociální ochrany a významnější pomoci s jejich konkrétními potřebami ocitá také vyšší počet pracujících v bohatých zemích. Odbory v Německu se snaží rozšířit dostupnost webů vstřícných k pracujícím, kde je hodnotí zákazníci, protože zakázkově pracující jsou při získávání práce na online hodnocení silně závislí. V USA vstupují na trh malé společnosti s cílem nabídnout zakázkově pracujícím finančně dostupné pojištění či nemocenskou. Německý IG Metall, největší průmyslové odbory v Evropě, se otevírá samostatně výdělečně činným pracujícím; rovněž Odborový svaz nezávislých pracujících Velké Británie se rostoucí měrou snaží oslovovat zakázkově pracující.
Subscribe to Project Syndicate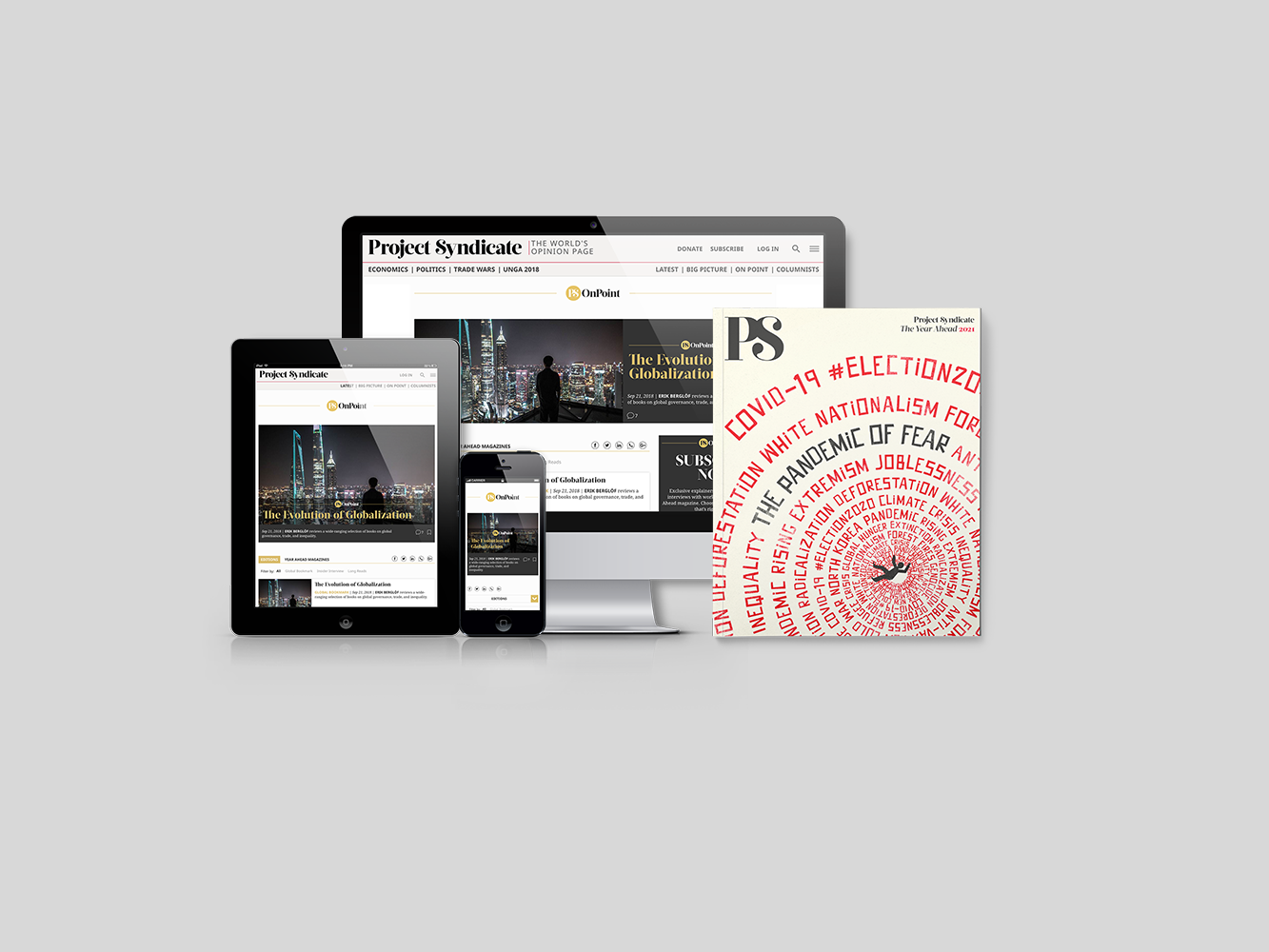 Subscribe to Project Syndicate
Enjoy unlimited access to the ideas and opinions of the world's leading thinkers, including weekly long reads, book reviews, topical collections, and interviews; The Year Ahead annual print magazine; the complete PS archive; and more. All for less than $9 a month.
Fragmentace v řadách pracujících vyplývá také z toho, jak se odbory organizují. V USA a Indii je zakládání odborů natolik decentralizované, že firemní zaměstnavatelé dokážou rodící se odborové snahy snadno blokovat či oslabit. Odboroví organizátoři v Bessemeru si už od své porážky uvědomili, že organizační úsilí musí přenést na úroveň odvětví – jak je tomu v Evropě, kde mají jednotlivé firmy menší motivaci či páky odbory potlačovat – a také pobízet zákazníky Amazonu k odporu proti přístupu společnosti k pracujícím. Při nedávném úsilí odborově se sdružit se prvořadý požadavek tolik netýkal mezd, ale spíš toho, jak společnost zavádí roboty a sledovací algoritmy, aby nastavila nelítostné pracovní tempo.
Útrapy pandemie už v několika zemích podle všeho vyvolaly vlnu některých forem organizace pracujících. Vzhledem k poměrně vysokému průměrnému věku členů staromódních odborů se organizátoři snaží modernizovat své postupy, například využíváním sociálních médií a profesních sítí, aby pomocí online peticí a zpráv zacílených na obavy, které se nedotýkají fyzického pracoviště, dostaly na palubu generaci "mileniálů". Nejistota práce čím dál větší měrou zneklidňuje i vysoce kvalifikované a lépe placené mladé pracující.
Na Novém Zélandu, kde byl trh práce v 90. letech silně zbaven odborů, jsou v běhu snahy dojednat stanovení nových minimálních mezd a standardních pracovních podmínek napříč určitými sektory a povoláními.
Naštěstí se zdá, že je dnes víc zainteresovaných stran otevřených myšlence, že vyjednávání o stabilitě zaměstnání, sociální ochraně a programech profesního vzdělávání může prospívat dlouhodobé produktivitě a ziskům – což je odklon od dlouhotrvajícího náhledu, že pracovní síly jsou jen dalším nákladem, který je kvůli čtvrtletním ziskům a výročním bonusům manažerů zapotřebí minimalizovat. Odborové svazy mohou prostřednictvím určité míry podílu na podnikovém řízení, při němž mají všechny strany zájem na formulování a naplňování vzájemně prospěšných dlouhodobých cílů, přebrat část odpovědnosti za celkovou trajektorii firem a odvětví.
Jeden problém je ale v tom, že větší krátkozrakostí než šéfové firem mohou občas trpět vlády. Kupříkladu pravicový ministerský předseda Indie Naréndra Módí využívá pandemie jako záminky k protlačení zákonů, které rozřeďují práva a jistoty pracujících. Povzbuzována krátkozrakými korporátními zájmovými skupinami a jejich podporovateli ve finančních médiích, jeho vláda tlačí ekonomiku do silnější třídní nedůvěry, neklidu v průmyslu a stagnující produktivity práce.
Tyto trendy už se projevily na nedávných incidentech, jako bylo násilné drancování závodu poblíž Béngalúru, kde společnost Wistron kompletuje iPhony a zaměstnává kolem 2000 stálých, odborově neorganizovaných pracujících vedle 7000 pracujících na dohodu. Mezi křivdy, jež mnohé pracující rozzuřily, patřilo údajně nevyplácení či pozdní vyplácení mezd, prodloužení pracovního dne na 12 hodin, oznámené s krátkým předstihem a bez projednání, a nedostatečná bezpečnostní opatření pro ženy na nočních směnách.
Jedním dlouhotrvajícím zdrojem fragmentace pracujících sil v Indii je uchvácení odborových organizací národními politickými stranami, jejichž lídři mají často větší starost o rozhýbávání volební podpory pro svůj politický program než o každodenní potíže na pracovištích. V posledních letech se naštěstí ve snaze narušit tuto politickou dominanci objevují nezávislá hnutí jako Nová odborová iniciativa.
V mnoha zemích jsou však odborové organizace přitlačeny ke zdi. Aby získaly zpět pevnou půdu pod nohama, budou muset spojit síly s širšími společenskými hnutími za lidská práva. Právě to je jediný způsob, jak například odborové svazy v USA dokážou překonat současná mnohočetná omezení kolektivního jednání. Pokrok bude pomalý, dokud odbory nezískají dostatečnou veřejnou podporu a firemní zaměstnavatelé se nebudou muset dostatečně zodpovídat veřejnosti, aby to kolosům typu Amazonu znemožňovalo beztrestně blokovat či komplikovat organizaci pracujících.
Z angličtiny přeložil David Daduč