Mafiánský stát Evropské unie
BUDAPEŠŤ – Po kolapsu komunismu mnoho z nás ve střední a východní Evropě doufalo, že se region postupně přesune směrem k liberální demokracii a že jakékoliv překážky en route bude možné překonat. V mnoha bývalých komunistických zemích však starší systém korupce a jakéhosi patronství přetrval a vzal na sebe novou podobu. To, o čem jsme si mysleli, že bude přechodná fáze, se stalo fází trvalou.
Vezměme si Maďarsko, které se během sedmi let vlády premiéra Viktora Orbána stalo mafiánským státem. Maďarsko je unikátní v tom, že přešlo na model liberální demokracie a stalo se členským státem EU předtím, než změnilo kurz a začalo směřovat k autokracii. Zbylé mafiánské státy v regionu, Rusko, Ázerbájdžán a další bývalé sovětské republiky ve střední Asii, buď prošly obdobím toku oligarchů, nebo zvolily přímou cestu od komunistické diktatury ke kriminálnímu podniku.
V těchto zemích se oligarchům a organizovanému podsvětí nepodařilo převzít stát; místo toho se organizované "nadsvětí" elit zmocnilo ekonomiky, včetně samotných oligarchů. Výsledkem je mix mezi kriminální organizací a privatizovaným parazitickým státem.
Většina analýz postkomunistických autokracií má tendenci zaměřovat se na politické instituce a ideologii, které podpírají stát. Zatímco však tyto režimy dělají populistická gesta, nejsou poháněny ideologií. Jejich primární starostí je konsolidace moci a osobního bohatství a to jakýmkoliv nutným způsobem.
V dnešních mafiánských státech jsou klíčová rozhodnutí tvořena prostřednictvím neformálních mechanismů vytvořených režimem, namísto formálních institucí. Z hlediska struktury a kultury připomínají tato uspořádání adoptovanou rodinu, kterou režim vytvořil systematickým nahrazováním politických a ekonomických elit.
V demokracii by tyto elity byly autonomní aktéři. V mafiánském státě je však jejich pozice zahrnuta do systému závislosti mecenáš-klient, mnohdy prostřednictvím korporátního loupežení a dobývání renty. Klasická mafiánská technika fyzického nátlaku je tím pádem nahrazena nekrvavou, "legální" formou nátlaku, který je veřejnými autoritami přehlížen.
Investing in Health for All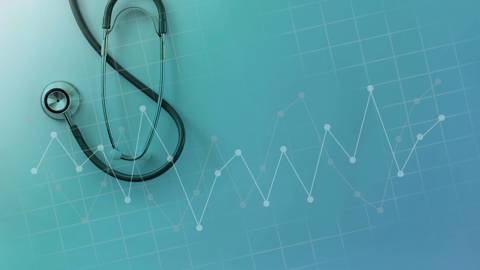 PS Events: Investing in Health for All
Register now for our next virtual event, Investing in Health for All, organized by the European Investment Bank and World Health Organization, where global experts will consider what lessons the COVID-19 pandemic and other recent crises offer for confronting public health challenges in the years ahead.
Jistě, korupce je zakořeněná v dalších postkomunistických zemích, které se přidaly k EU, jako je Rumunsko nebo Bulharsko. Ale protože tyto země mají proporcionální volební systém a rozdělenou výkonnou moc, neobjevila se žádná centrální síť patronátů.
Na rozdíl od Jarosława Kaczyńského, ideologicky fanatického de facto lídra Polska, je Orbán cynik. Typ autokratického režimu, který se snaží zavést v Maďarsku, je velmi rozdílný od Kaczyńského v Polsku, navzdory ideologickým podobnostem.
Zatímco Orbánův režim hledá bohatství a je udržován adoptovanou politickou rodinnou, která funguje mimo omezení formálních institucí, tak Kaczyński provádí konzervativně autokratický experiment, který je poháněn jak ideologií, tak hledáním moci.
V parlamentních volbách v Maďarsku v roce 2010 vyhrála Orbánova strana Fidesz 53% hlasů a 263 z 386 křesel v národním shromáždění. Orbán tuto silnou pozici využil ke změnám v ústavě, jmenování loajálních stoupenců do demokratických institucí, které by jinak kontrolovaly jeho moc a manipulaci volebních zákonů k upevnění své moci. V parlamentních volbách roku 2014 potřebovala Fidesz pouze 44% k udržení kontroly.
Orbánovu státní mafii bude velice obtížné rozložit. Její pyramidová síť patronátů, podobné té, kterou vytvořil Vladimír Putin v Rusku, se zdá být prakticky nezničitelná. Neměli bychom zapomenout zmínit, že na Ukrajině byly revoluce nutností – nejdříve za Leonida Kučmy, později za Viktora Janukoviče – k zabránění tomu, aby takovéto systémy vznikly (jestli právě probíhá třetí pokus, to se teprve ukáže).
Dokud může Orbán manipulovat maďarskými volbami, bude nemožné zbavit ho moci. Fidesz zpřísnila kontrolu nad soudnictvím a zpolitizovala bezpečnostní složky tak, že změnila kancelář hlavního prokurátora v de facto součást strany. Většina novin a rádiových stanic je nyní vlastněna oligarchy blízkými Orbánovi a státní televize je stala prostředkem vládní propagandy.
Běžné hodnoty, k jejichž udržení byla EU založena, byly v Maďarsku fatálně oslabeny. V reakci mohla nechat EU Evropský soud pro lidská práva, aby vyšetřoval porušení pravidel EU Maďarskem, případně by žalobce na úrovni unie mohl podniknout občansko- nebo trestně právní kroky proti maďarskému zneužívání evropských fondů.
Nicméně prozatím se EU vážné represivní akci proti Orbánovu režimu vyhýbá, protože nechce riskovat, že tím přiblíží Maďarsko ruské náruči. A unijní tiché přijímání "vícerychlostní Evropy" naznačuje, že dokáže žít s nárazníkovou zónou polo-autokratických členských států na východní hranici.
V souladu s tím nyní Orbán vede něco, co sám hrdě nazývá "neliberální demokracie," která razí cestu "východnímu otevření." Jeho strategie ve vztahu k EU se rovná vydírání. Vyžaduje, aby byly evropské fondy poskytovány bez podmínek, zatímco signalizuje, že případně svou loajalitu rád prodá Rusku.
Jak řekl maďarský spisovatel Miklós Haraszti, Maďarsko "pluje na západní lodi, poháněné východními větry." Nyní, kdy zákon pravice nahradil právní stát, již maďarská loď demokracie už možná odjela.