كيف تهزم الشعبوي
وارسو-توجد اليوم حكومات شعبوية اكثر من اي وقت مضى والى الان لم يتم التصويت لاخراج الشعبويين من السلطة في اي بلد غربي وعلى الرغم من ان رئيس سلوفاكيا يتمتع بسلطة رمزية فقط فإن الناشطة في مجال مكافحة الفساد زوزانا كابوتوفا تمكنت من تحقيق انتصار كاسح على المرشح الشعبوي في عطلة نهاية الاسبوع الماضية وهذا النصر قد ينذر بحصول تغيير في قدرة الشعبويين على التحكم بالمشهد السياسي في اوروبا وفي الوقت نفسه فإن انتصار الكوميدي التلفزيوني الذي لا يتمتع بخبرة سياسية فولودمير زيلينسكي في الجولة الاولى من الانتخابات الرئاسية الاوكرانية يوحي بإن الموجه الشعبوية لم تصل لذروتها بعد.
إن بالامكان هزيمة الشعبويين ولكن بشرط واحد وهو وجود معارضة موحدة ولكن للاسف فإن الانقسامات السياسية منتشرة بين احزاب المعارضة مما يصب في مصلحة القوى الشعبوية وهذا ينطبق على بولندا طالما ان البلاد غير قادرة على السير في الاتجاه المعاكس لذلك التوجه كما ينطبق ذلك على كل بلدان الاتحاد الاوروبي التي يحكمها الشعبويين :هنغاريا وجمهورية التشيك وسلوفاكيا وايطاليا.
على سبيل المثال في هنغاريا ، أظهر الاشتراكيون لمرحلة ما بعد الشيوعية وحزب جوبيك لمرحلة ما بعد الفاشستية ولفترة طويلة احتقارا لبعضهم البعض اكثر من احتقارهم لرئيس الوزراء فكتور اوربان وعندما بدأوا اخيرا بالتعاون بعد سنوات من الهزائم الساحقة ، جاء ذلك التعاون متأخرا للغاية وبدون اثر يذكر . لقد تم اسكات الصحافة المستقلة في البلاد منذ ذلك الحين كما ان سلطة اوربان على الدولة تمنح ميزه كبيرة لحزبه فيديسز ولدرجة ان الانتخابات لم تعد تعتبر عادلة طبقا للمراقبين المستقلين.
إن من الجدير ذكره انه على الرغم من ذلك تمكن مرشح مستقل في 25 فبراير 2018 وبدعم عريض من احزاب المعارضة من الفوز برئاسة بلدية هودميزوفاسارهيلي وهي معقل لحزب فيديسز ولولا ذلك الاقتتال بين احزاب المعارضة خلال الفترة التي سبقت الانتخابات البرلمانية في ابريل الماضي ، لما تمكن حزب فيديسز من الفوز بحوالي 50% من الاصوات ولما تمكن اوربان من الحصول على الوسائل اللازمة لتعزيز سلطته.
أما في ايطاليا فهناك انقسامات لليسار واليمين ضمن الائتلاف الحاكم والمعارضة ومن اجل تشكيل الحكومة العام الماضي اضطرت حركة النجوم الخمس الشعبوية ان تتوصل الى تفاهم مع حزب الرابطة الوطنية ومعا فازوا بحوالي 50% من الاصوات مقارنة بحوالي 20% للحزب الديمقراطي التقليدي واقل من 15% لحزب فورزا ايطاليا لرئيس الوزراء السابق سيلفيو بيرلسكوني.
ان هذا يعني انه حسب الوضع الحالي فإن الشعبويين الايطاليين لا يوجد منافس لهم قد يخسرون لمصلحته ولكن بينما تمكنت حركة النجوم الخمس من الحصول على اكبر حصة من الاصوات في الانتخابات في مارس الماضي فإن الرابطة تمكنت منذ ذلك التاريخ من تجاوز الحركة في استطلاعات الرأي والانتخابات المحلية . ان هذا التوجه يعكس توجه عام وهو ان الشعبويين اليمينيين تمكنوا من الاحتفاظ بشعبيتهم عند تسلمهم الحكم بينما تعثر نظرائهم اليساريين .
Subscribe now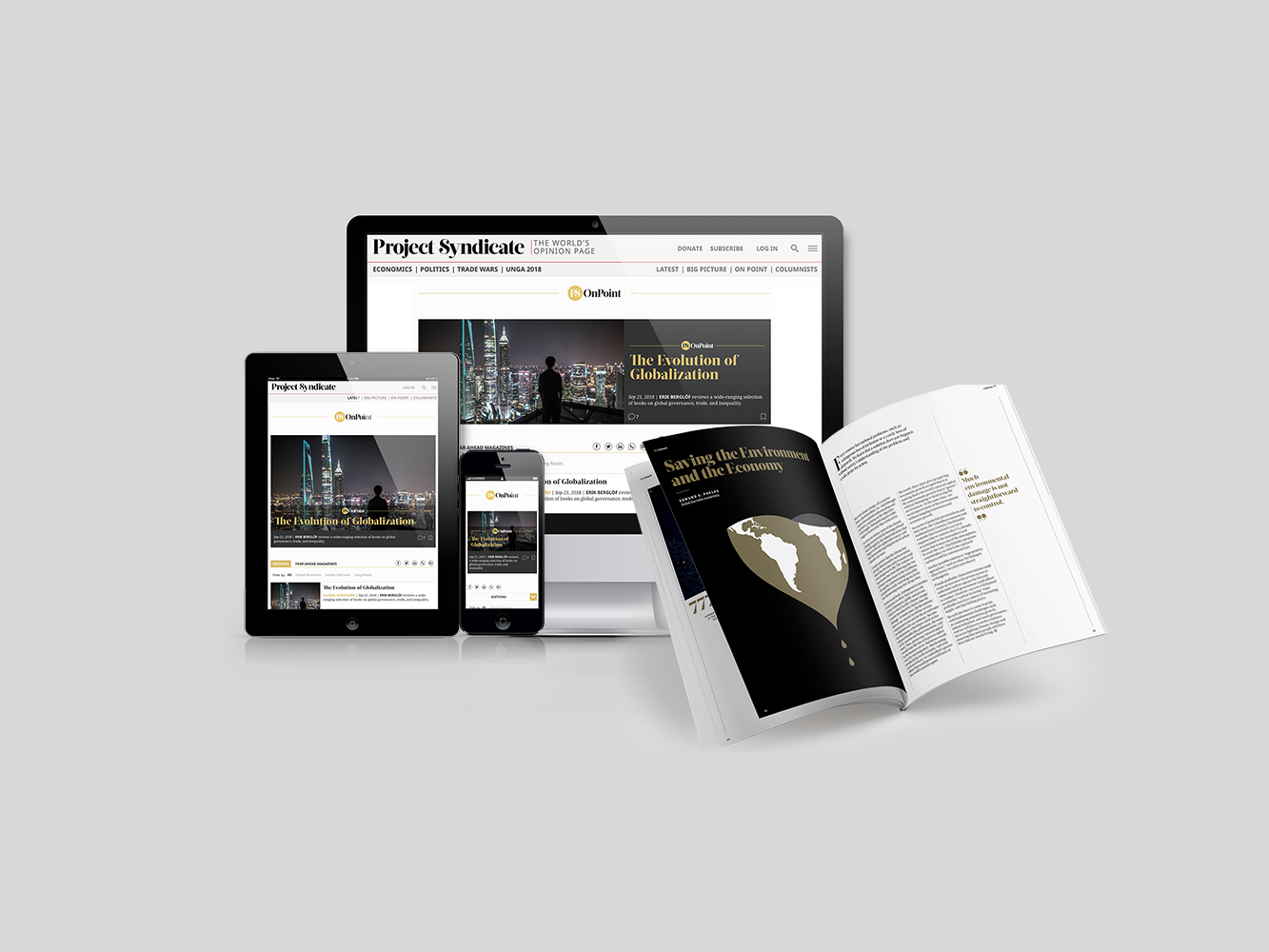 Subscribe now
Get unlimited access to OnPoint, the Big Picture, and the entire PS archive of more than 14,000 commentaries, plus our annual magazine, for less than $2 a week.
أما في سلوفاكيا فلقد تم اخيرا هزيمة الحزب الشعبوي اليساري سمير-س دي وزعيمه رئيس الوزراء السابق روبرت فيكو بعد عقدين تقريبا في الحكم ولكن بدعم يزيد عن 20% فإن سمير ما يزال اقوى حزب بمفرده بالبلاد وفي الوقت نفسه هناك على اقل تقدير عشرة احزاب معارضة لديها فرصة دخول البرلمان في الانتخابات القادمة بما في ذلك حزب كابوتوفا التقدمي السلوفاكي وهو حزب جديد نسبيا يتمتع حاليا بدعم يصل الى 3% فقط.
ان زعامة حزب سياسي في سلوفاكيا لا تعتبر بحد ذاتها انجازا عظيما فحزب "نحن عائلة " المحافظ بقيادة رجل لديه تسعة اولاد من ثمان نساء فاز بنسبة 6،6% من الاصوات في الانتخابات البرلمانية الماضية وبالاضافة الى ذلك حوالي 25% من الناخبين يدعمون بشكل مستمر اليمين المتطرف والمنقسم بدوره بين مارينا كوتليبا (حزب سلوفاكيا لنا) والحركة التي يتزعمها القانوني الذي ينتمي لليمين المتطرف ستفان هارابين .
على الرغم من ذلك فإن انتصار كابوتوفا قد اعطى زخما لمعارضي الشبعوية في اماكن اخرى ليس اقلها في جمهورية التشيك والتي حظيت حملتها بدعم توماس هاليك وهو قس كاثوليكي وفيلسوف بارز وكارل شوارزينبيرغ وهو وزير خارجية تشيكي سابق وفي الانتخابات العامة والتي جرت في اكتوبر 2017 ، يبدو ان الناخبين التشيك قرروا ان بلادهم السعيدة والمسالمة تستحق ان تحظى ببعض الجنون وعليه قاموا بمنح اصواتهم لاندريج بابيس هو ملياردير من اصول سلوفاكيه تلاحقه الفضائح وقد وصفه الكثيرون بترامب التشيكي .
ان رئاسة التشيك هي حاليا في ايدي ميلوس زيمان وهو ديمقراطي اجتماعي تحول الى قومي ومعجب بالرئيس الروسي فلاديمير بوتين .يبدو ان زيمان وبابيس يتصرفان وكأنهما في تنافس على لقب اكثر السياسيين اثارة للاحراج فزيمان على سبيل المثال قام باقامة احتفال لحرق ملابس داخلية حمراء ضخمة والتي تم استخدامها من قبل مبادرة الفن الجماعي زتوهوفين من اجل السخرية منه وبدوره قام بابيس بتدبير اختطاف ابنه وسعى لوضعه في مستشفى للامراض العقلية في شبه جزيرة القرم التي تحتلها روسيا من اجل منعه من ان يشهد فيما يتعلق بصفقات والده التجارية الفاسدة.
اذن ، لو كانت السياسة البولندية في وضع يشبه سينما القلق الاخلاقي في فترة السبعينات من القرن الماضي فإن جيراننا في الجنوب يعيشون في خضم كوميديا عبثية ولكن الى الان فإن المعارضة المنقسمة –التي تتألف من الحزب المدني الديمقراطي الذي ينتمي ليمين الوسط والحزب التكنو-ليبرالي بايرت وحزب اليمين المتطرف المعادي اللهجرة (بقيادة رجل الاعمال الياباني التشيكي توميو اوكامورا) والحزب الشيوعي اوف بوهيميا ومورافيا –فشلت في استغلال الاصوات التي لا تثق برئيس الوزراء.
اخيرا في بولندا اتحدت احزاب المعارضة ضد حكومة حزب القانون والعدلة الشعوبية وهذا يعتبر انجازا ملحوظا وذلك نظرا لإن المعارضة البولندية منقسمة بين المنصة المدنية وحزب الشعب البولندي الزراعي وتحالف اليسار الديمقراطي لما بعد الشيوعيه والحزب العصري الليبرالي الجديد والمبادرة البولندية اليسارية وحزب الخضر وطبقا لاخر استطلاعات الرأي ، فإن ما يسمى بالائتلاف الاوروبي يحظى بحوالي 38-42% من الدعم مما يعني ان من الممكن ان يهزم حزب القانون والعدالة في الانتخابات البرلمانية في اكتوبر.
ان الكثير سيعتمد على ما سيحدث في الانتخابات البرلمانية الاوروبية في الشهر القادم ولكن توحيد القوى كان اسهل بالنسبة للبولنديين مقارنة بالاخرين في اوروبا وهذا يعني ان بولندا قد تصبح اول دولة ضمن الاتحاد الاوروبي تطيح بحكومة شعبوية – في الذكرى الثلاثين لسقوط الشيوعيه علما انه سيكون من المناسب جدا ان يشعل البولنديون موجه من التجديد الديمقراطي في طول شرق اوروبا وعرضها كما فعلوا سنة 1989.