L'ascesa del nazionalismo dopo la caduta del Muro di Berlino
BERLINO – La caduta del muro di Berlino nella notte dell'8 novembre 1989 ha improvvisamente e drammaticamente accelerato il crollo del comunismo in Europa. La fine delle restrizioni sugli spostamenti tra la Germania dell'est e la Germania dell'ovest ha dato il colpo di grazia alla società chiusa dell'Unione Sovietica. Allo stesso tempo, la caduta del muro ha segnato un punto fondamentale per la crescita delle società aperte.
Dieci anni prima della caduta del muro, fui coinvolto in quella che io definisco la mia filantropia politica. Diventai un sostenitore del concetto di società aperta che mi conferì Karl Popper, il mio mentore alla London School of Economics. Popper mi insegnò che la conoscenza perfetta non è realizzabile e che le ideologie totalitarie, che affermano di possedere la verità assoluta, possono prevalere solo attraverso misure repressive.
Negli anni '80, sostenni i dissidenti contro l'impero sovietico e nel 1984 riuscii a creare una Fondazione nella mia nativa Ungheria che garantiva fondi ad attività promosse non da stati monopartitici. L'idea di fondo era che incoraggiando le attività esterne alle formazioni partitiche, i cittadini avrebbero avuto maggiore consapevolezza delle falsità dei dogmi ufficiali e in effetti questo sistema ha funzionato alla meraviglia. Con un budget annuale di 3 milioni di dollari, la Fondazione è diventata più forte del Ministero della Cultura.
Da parte mia io sono rimasto affascinato dalla filantropia politica e, con il crollo dell'impero sovietico, ho creato diverse fondazioni in vari paesi. Il mio budget annuale è passato da 3 milioni a 300 milioni di dollari in pochi anni. Era un periodo esaltante in quanto le società aperte erano in ascesa e la cooperazione internazionale era il credo dominante.
A trent'anni di distanza la situazione è ben diversa. La cooperazione internazionale ha trovato diversi ostacoli sul suo cammino e il nazionalismo è diventato il nuovo credo dominante. Inoltre, finora il nazionalismo si è rivelato essere ben più potente e distruttivo dell'internazionalismo.
Non era tuttavia un risultato prevedibile. Dopo il crollo dell'Unione Sovietica nel 1991, gli Stati Uniti erano diventati l'unica superpotenza che non è tuttavia riuscita a essere all'altezza delle responsabilità che la sua posizone le aveva conferito. Gli Stati Uniti erano infatti più interessati a godersi i frutti della vittoria della Guerra Fredda e non hanno quindi pensato a dare una mano ai paesi dell'ex blocco sovietico che si trovavano in gravi difficoltà. Pertanto, il paese ha aderito alle prescrizioni delle politiche neoliberali deonominate "Washington Consensus".
Subscribe now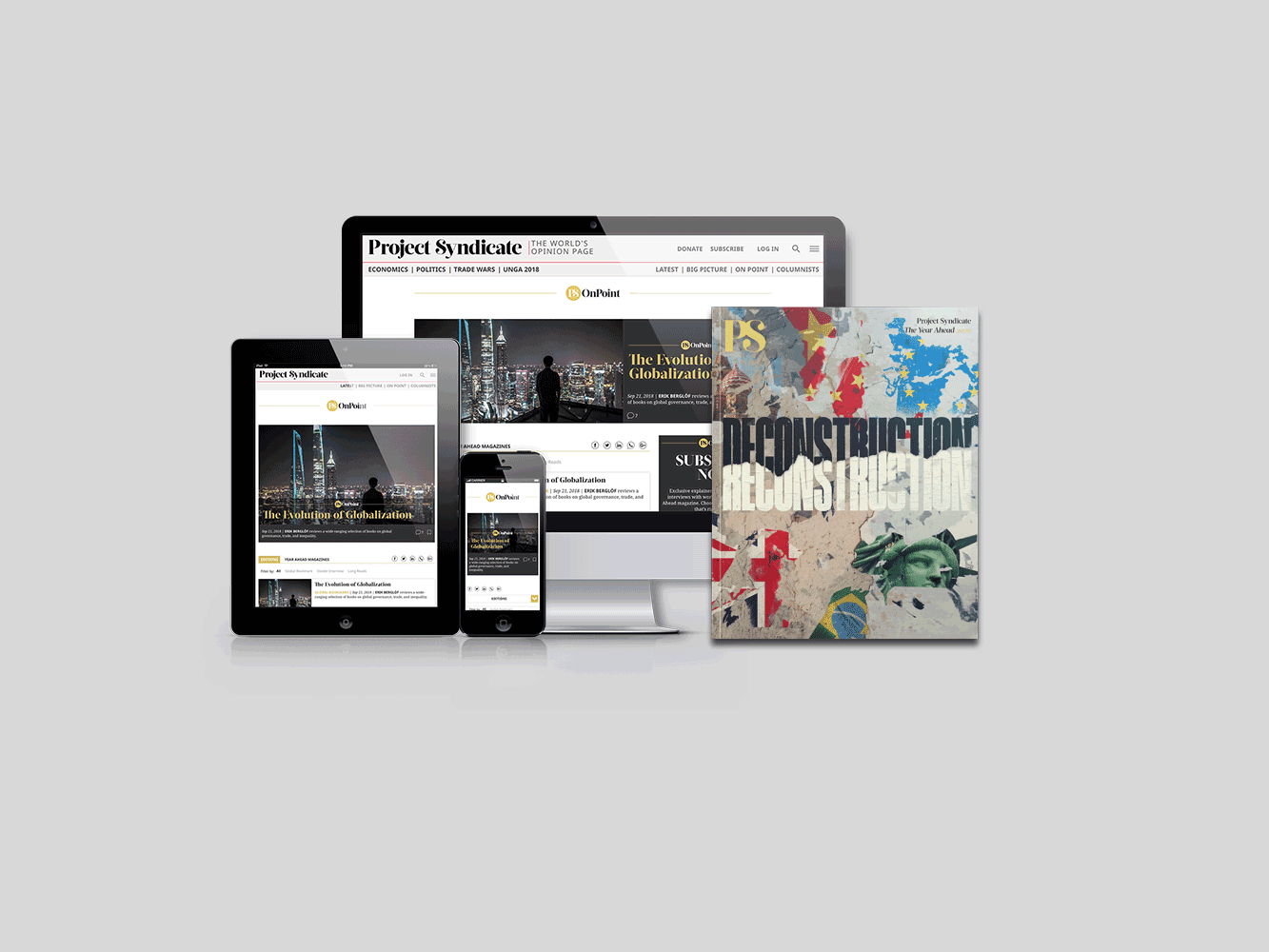 Subscribe now
Subscribe today and get unlimited access to OnPoint, the Big Picture, the PS archive of more than 14,000 commentaries, and our annual magazine, for less than $2 a week.
Nello stesso periodo, la Cina si è imbarcata nel suo incredibile viaggio verso la crescita economica facilitato dalla sua adesione all'Organizzazione Mondiale per il Commercio e alle istituzioni finanziarie anche grazie al sostegno degli Stati Uniti. Con il tempo, la Cina ha finito per rimpiazzare l'Unione Sovietica quale potenza rivale degli Stati Uniti.
In questo contesto, il "Washington Consensus" ha dato per scontato che i mercati finanziari sarebbero stati in grado di correggere i propri eccessi e, in caso contrario, le banche centrali avrebbero gestito eventuali crisi delle istituzioni fondendole per creare delle istituzioni più grandi. Tuttavia queste erano evidentemente false convinzioni come ha poi dimostrato la crisi finanziaria del 2007-08.
Il crollo del 2008 ha messo fine all'indiscussa predominanza globale degli Stati Uniti e ha dato una grande spinta al nazionalismo cambiando inoltre in negativo l'atteggiamento nei confronti delle società aperte. La protezione che le società aperte avevano ricevuto dagli Stati Uniti è sempre stata indiretta e a volte insufficiente, ma l'assenza totale del sostegno le ha evidentemente lasciate vulnerabili alla minaccia del nazionalismo. Mi ci è voluto del tempo per realizzarlo, ma le prove sono inconfutabili ed è evidente che le società aperte sono state spinte a mettersi sulla difensiva a livello mondiale.
Credo che il picco negativo sia stato raggiunto nel 2016 con il referendum sulla Brexit nel Regno Unito e l'elezione del Presidente statunitense Donald Trump, ma il verdetto è ancora incerto. La prospettiva delle società aperte è infatti aggravata dallo sviluppo incredibilmente rapido dell'intelligenza artificiale che può produrre strumenti di controllo sociale in grado di sostenere i regimi repressivi e di rappresentare un pericolo letale per le società aperte.
Ad esempio, il Presidente cinese Xi Jinping ha iniziato a creare il cosiddetto sistema di credito sociale. Se dovesse riuscire a completarlo, lo stato avrebbe il controllo totale sui suoi cittadini. E' preoccupante che i cittadini cinesi siano affascinati da questo sistema di credito sociale che, d'altra parte, garantisce loro dei servizi che prima non avevano, promette di perseguire i criminali e offre loro una guida su come stare lontanto dai guai. Cosa ancor più preoccupante, la Cina potrebbe vendere il sistema di credito sociale ad aspiranti dittatori a livello mondiale che diventerebbero a loro volta politicamente dipendenti dalla Cina.
Per fortuna la Cina di Xi ha un tallone di Achille, ovvero dipende dagli Stati Uniti per i microprocessori di cui le aziende 5G, come Huawei e ZTE, hanno bisogno. Purtroppo però, Trump ha dimostrato di voler mettere i suoi interessi personali prima degli interessi nazionali e il 5G non fa eccezione. Sia lui che Xi sono in difficoltà a livello nazionale e, nelle negoziazioni commerciali con Xi, Trump ha messo sul tavolo anche Huawei convertendo i microchip in merce di scambio.
Il risultato è imprevedibile in quanto dipende da una serie di decisioni che non sono ancora state prese. Viviamo in tempi rivoluzionari in cui la gamma delle possibilità è ben più ampia del solito e il risultato è ancora più incerto rispetto ai tempi normali. Possiamo solo dipendere dalle nostre convinzioni.
Personalmente mi sono impegnato a raggiungere gli obiettivi perseguiti dalle società aperte. Questa è la differenza tra lavorare per una fondazione e cercare di fare soldi in borsa.
Traduzione di Marzia Pecorari