Vzestup nacionalismu po pádu Berlínské zdi
BERLÍN – Pád Berlínské zdi v noci na 8. listopadu 1989 dramaticky a náhle urychlil zhroucení komunismu v Evropě. Konec cestovních omezení mezi Východním a Západním Německem uštědřil uzavřené společnosti Sovětského svazu smrtelnou ránu. Zároveň byl známkou vyvrcholení vzestupu otevřených společností.
Deset let před tím jsem se zapojil do úsilí, které označuji za svou politickou filantropii. Stal jsem se zastáncem koncepce otevřené společnosti, již mi vštípil Karl Popper, můj mentor na London School of Economics. Popper mě učil, že dokonalé poznání je nedosažitelné a že totalitní ideologie, které tvrdí, že jsou držitelem konečné pravdy, se dokážou udržet jedině pomocí represivních prostředků.
V 80. letech jsem podporoval disidenty napříč sovětským impériem a v roce 1984 se mi podařilo v mém rodném Maďarsku založit nadaci. Poskytovala finanční podporu jakékoli aktivitě, již neinicioval stát jedné strany. Opírala se o ideu, že při povzbuzení nestranických aktivit si lidé začnou uvědomovat klamnost oficiálního dogmatu – a zabralo to skvěle. S ročním rozpočtem ve výši tří milionů dolarů byla nadace silnější než ministerstvo kultury.
Politickou filantropií jsem začal být posedlý, a když sovětské impérium kolabovalo, zakládal jsem nadace v jedné zemi za druhou. Můj roční rozpočet během pouhých několika let vyskočil ze tří milionů na 300 milionů dolarů. Byly to omamné roky. Otevřené společnosti byly na vzestupu a krédo mezinárodní spolupráce vévodilo.
Třicet let poté je situace zcela odlišná. Mezinárodní spolupráce narazila na vážné překážky a dominantním krédem se stal nacionalismus. Ten se prozatím ukazuje jako mnohem silnější a rušivější než internacionalismus.
Takový výsledek nebyl nevyhnutelný. Po rozpadu Sovětského svazu v roce 1991 se Spojené státy ocitly v úloze jediné přeživší supervelmoci, leč nedokázaly dostát úkolům, které jim toto postavení přinášelo. USA měly spíš zájem užít si plodů svého vítězství ve studené válce. Zemím bývalého sovětského bloku, které na tom byly bledě, neposkytly pomocnou ruku. Hlásily se tím k receptům neoliberálního Washingtonského konsenzu.
Subscribe now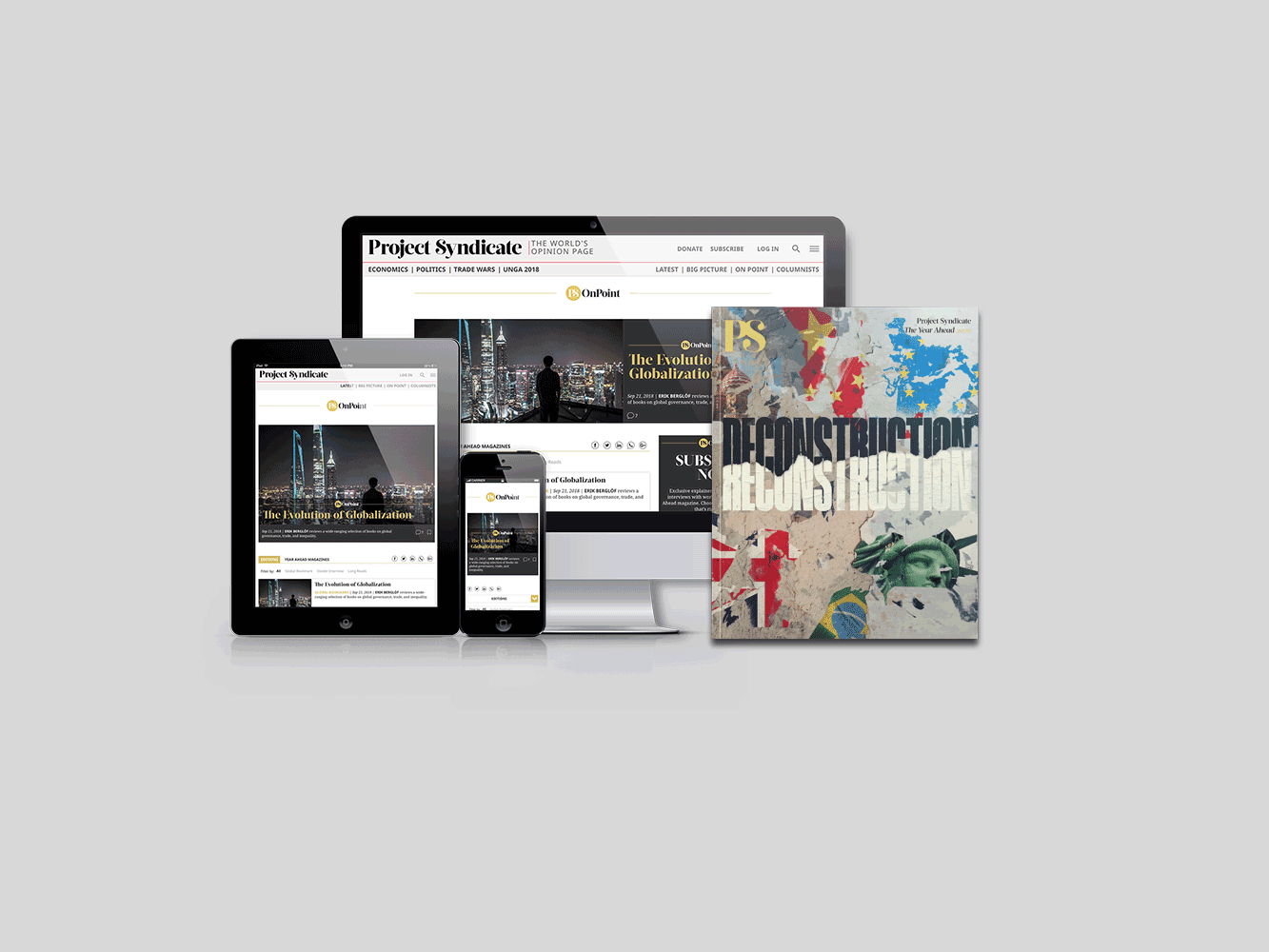 Subscribe now
Subscribe today and get unlimited access to OnPoint, the Big Picture, the PS archive of more than 14,000 commentaries, and our annual magazine, for less than $2 a week.
Právě tehdy se Čína vydala na svou ohromující cestu hospodářského růstu, kterou jí umožnil vstup – za podpory USA – do Světové obchodní organizace a mezinárodních finančních institucí. Nakonec Čína nahradila Sovětský svaz jako potenciální rival USA.
Washingtonský konsenzus předpokládal, že finanční trhy dokážou korigovat své vlastní excesy, a pokud tak neučiní, o krachující ústavy se postarají centrální banky fúzí s většími institucemi. Bylo to mylné přesvědčení, jak ukázala globální finanční krize let 2007-08.
Krach roku 2008 ukončil nezpochybňovanou globální dominanci USA a významně povzbudil vzestup nacionalismu. Obrátil také kartu v neprospěch otevřených společností. Ochrana, již dostávaly od USA, byla vždy nepřímá a občas nedostatečná, ale za její absence začaly být náchylné k hrozbě nacionalismu. Trvalo mi nějakou dobu, než jsem si to uvědomil, ale důkazy byly nezvratné. Otevřené společnosti byly celosvětově zatlačeny do defenzivy.
Rád bych si myslel, že vrcholu bylo dosaženo v roce 2016, s referendem o brexitu ve Spojeném království a zvolením prezidenta Donalda Trumpa ve Spojených státech, ale ještě není všem dnům konec. Vyhlídky otevřených společností zhoršuje mimořádně překotný rozvoj umělé inteligence. Může přinést nástroje společenské kontroly, které dokážou pomoci represivním režimům, ale pro otevřené společnosti budou smrtelným nebezpečím.
Čínský prezident Si Ťin-pching se například pustil do tvorby systému hodnocení společenské spolehlivosti. Pokud by se mu podařilo jej dokončit, stát by nad svými občany získal totální kontrolu. Znepokojivé je, že čínské veřejnosti připadá systém bodování společenské spolehlivosti přitažlivý, protože jí poskytuje služby, které jí dříve chyběly, slibuje, že bude potírat zločince, a nabízí občanům vodítko jak se vyvarovat potíží. Ještě znepokojivější je, že Čína by systém bodování společenské spolehlivosti mohla prodávat aspirujícím diktátorům do celého světa a ti by se tak stávali závislými na Číně.
Siova Čína má naštěstí svou Achillovu patu: je závislá na USA, co se týče dodávek mikroprocesorů, které potřebují společnosti 5G jako Huawei a ZTE. Trump však bohužel ukazuje, že své osobní zájmy nadřazuje těm národním, a 5G není výjimkou. Jeho i Sia trápí domácí politické těžkosti a v obchodních jednáních se Siem položil Huawei na stůl: je ochoten mikročipy za něco směnit.
Výsledek je nepředvídatelný, protože závisí na řadě rozhodnutí, která teprve padnou. Žijeme v revolučních dobách, kdy je paleta možností mnohem širší než obvykle a výsledek je ještě nejistější než za normálních časů. Spolehnout se můžeme jen na svá přesvědčení.
Jsem věrný cílům, o jejichž dosažení usilují otevřené společnosti, ve vítězství i prohře. Takový je rozdíl mezi prací pro nadaci a snahou vydělat na burze.
Z angličtiny přeložil David Daduč