A constituição não salvará a democracia americana
CAMBRIDGE – As revelações de que um denunciante oriundo da comunidade dos serviços de informação acusou o presidente dos EUA, Donald Trump, de fazer promessas inadequadas a um líder estrangeiro reacenderam as esperanças recentemente suspensas do relatório do consultor especial Robert Mueller. Muitas das pessoas exasperadas com a presidência transgressora de normas, atentatória da verdade e polarizadora de Trump acreditaram que o sistema poderia de algum modo discipliná-lo, limitá-lo ou afastá-lo. Porém, essas esperanças eram infundadas na altura, e são infundadas agora.
A maioria dos eleitores que estão fartos de Trump e do Partido Republicano que o seguiu fielmente não deveria esperar por infiltrados em Washington ou por um cavaleiro branco para pedir contas a Trump. Essa é uma responsabilidade da sociedade, em primeiro lugar nas urnas, e com protestos nas ruas se for necessário.
A presunção de que os Estados Unidos podem ser salvos por infiltrados em Washington e pela Constituição faz parte de uma narrativa comum sobre as origens das instituições americanas. Segundo esta narrativa, os americanos devem a sua democracia e as suas liberdades à brilhante e clarividente concepção, pelos seus fundadores, de um sistema com os tipos certos de mecanismos de controlo e de equilíbrio, de separação de poderes, e de outras garantias.
Como explicamos no nosso novo livro,The Narrow Corridor: States, Societies, and the Fate of Liberty, não é assim que surgem as instituições e as liberdades democráticas. Em vez disso, estas emergem e são protegidas pela mobilização da sociedade, pela sua determinação, e pela sua disponibilidade em usar as urnas sempre que possível, e as ruas quando tal não for possível. Os EUA não são excepção.
Os fundadores dos EUA, tal como as elites económicas e intelectuais da Grã-Bretanha da altura, empenharam-se no desenvolvimento de leis e instituições que apoiassem um estado forte e capaz, sob o controlo de governantes com opiniões semelhantes. Vários encaravam uma monarquia popular (NdT: "monarchy of sorts", no original) como o melhor sistema.
A Constituição dos EUA, lavrada em 1787, reflectia estes preconceitos. Não incluía uma carta de direitos e consagrava muitos elementos não-democráticos. Isto não se tratava de um descuido. O principal objectivo dos fundadores consistia em acalmar o crescente fervor democrático dos americanos comuns e controlar as legislaturas estaduais, que tinham sido mandatadas pelos antecessores da Constituição, os Artigos da Confederação.
Subscribe now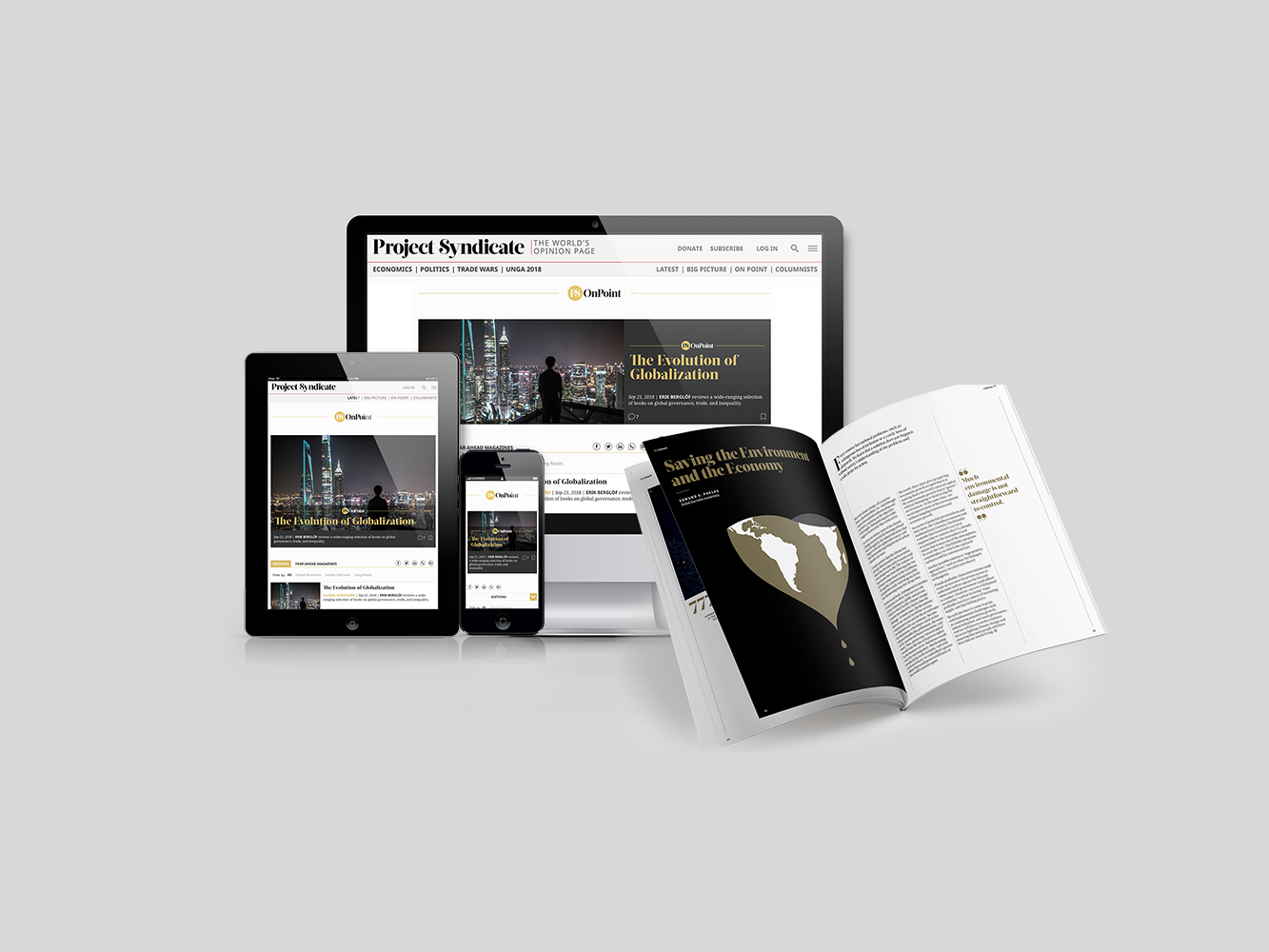 Subscribe now
Subscribe today and get unlimited access to OnPoint, the Big Picture, the PS archive of more than 14,000 commentaries, and our annual magazine, for less than $2 a week.
No rescaldo da Guerra da Independência, muitas pessoas, influenciadas pelas novas liberdades que lhes tinham sido prometidas, pretenderam participar de forma activa nas decisões políticas. Os estados respondiam à pressão popular, e perdoavam dívidas, imprimiam dinheiro e aumentavam os impostos. A sua prodigalidade e autonomia foi encarada como subversiva por muitos dos fundadores, especialmente James Madison, Alexander Hamilton e George Washington. A Constituição que redigiram destinava-se não somente a gerir a política económica e a defesa nacionais, mas também a repor o génio democrático na sua lâmpada.
Madison salientou isto de forma eloquente: "temos primeiro de habilitar o governo a controlar os governados; e a seguir, obrigá-lo a controlar-se". De facto, os fundadores não consideravam uma boa ideia que as pessoas protestassem, elegessem directamente os seus representantes, ou se envolvessem demasiado na política.
Do mesmo modo, Madison preocupava-se com o facto de que "um aumento da população aumenta necessariamente a proporção dos que suportam todas as adversidades da vida, e que secretamente anseiam por uma igual distribuição das bênçãos. Estes podem, a seu tempo, exceder os que permanecem acima da miséria". A Constituição destinava-se a evitar que o desejo por "uma distribuição mais equitativa das bênçãos" se transformasse numa verdadeira política.
Um dos catalisadores da Constituição foi a Revolta de Shays no Massachusetts Ocidental em 1786-87, quando perto de 4000 pessoas pegaram em armas, num protesto liderado por um veterano da Guerra da Independência, Daniel Shays, em protesto contra as graves dificuldades económicas, a pesada carga fiscal e a corrupção política. A incapacidade do governo federal para financiar e mobilizar um exército para conter a revolta foi uma chamada de atenção: era necessário um estado mais forte para conter e reprimir a mobilização popular. A Constituição pretendia alcançar isso.
Mas esse esforço não resultou exactamente como planeado. Os esforços de construção estatal dos fundadores foram encarados com desconfiança. Muitos receavam as consequências de um estado forte, especialmente depois da supressão do impulso democrático. Cresceram os apelos por uma garantia explícita dos direitos do povo, e o próprio Madison começou a defender uma Carta de Direitos para persuadir o seu próprio estado, a Virgínia, a ratificar a Constituição. Candidatou-se posteriormente à presidência com uma plataforma pró-Carta de Direitos, defendendo que era necessário "conciliar as mentes do povo".
A Constituição incluiu os seus mecanismos de controlo e equilíbrio e a sua separação de poderes em parte "para obrigar [o governo] a controlar-se". Mas o seu objectivo principal não era tornar a América mais democrática nem assegurar os direitos do povo. Na visão dos fundadores, estas disposições institucionais, nomeadamente um Senado de elite e eleito de forma indirecta, não serviam para proteger o povo do governo federal, mas para proteger esse governo do zelo democrático excessivo.
Não deveria surpreender, então, que nos momentos cruciais da história americana, os direitos e liberdades democráticas tenham avançado, não tanto pelas salvaguardas do sistema contra a democracia excessiva ou pela concepção brilhante da Constituição, mas pela mobilização popular.
Por exemplo, na segunda metade do século XIX, quando magnatas poderosos, os "barões usurpadores"; dominavam a economia e a política da América, não foram refreados pelos tribunais nem pelo Congresso (pelo contrário, eles controlavam estes órgãos governamentais). Os barões usurpadores e as instituições que os sustentavam foram responsabilizados quando as pessoas se mobilizaram, se organizaram, e conseguiram eleger políticos que prometeram regulamentar os magnatas, nivelar o campo de actuação económica, e aumentar a participação democrática, por exemplo através da introdução da eleição directa dos senadores.
Do mesmo modo, nas décadas de 1950 e 1960, não foi a separação de poderes que acabou finalmente com o racismo legal e com a repressão no sul dos EUA. Essa foi uma obra dos manifestantes que organizaram, inovaram e criaram um movimento de massas que forçou as instituições federais a agir. O presidente John F. Kennedy acabou por ser persuadido a intervir, e posteriormente implementou a Lei dos Direitos Civis, em resposta à "Cruzada das crianças" de 2 de Maio de 1963, em que centenas de crianças foram detidas em Birmingham, no Alabama, por participarem em protestos. Como afirmou Kennedy, "os acontecimentos de Birmingham e noutros locais aumentaram tanto os clamores pela igualdade que nenhuma cidade ou estado ou órgão legislativo poderá escolher a prudência de ignorá-los".
Também hoje apenas a mobilização da sociedade pode salvar os EUA, no seu momento de turbulência e de crise política. Os cavaleiros brancos ou os mecanismos de controlo e equilíbrio não podem ser invocados para realizar essa tarefa. E mesmo que pudessem, nada para além de uma derrota retumbante nas urnas deixaria os apoiantes de Trump a sentir-se lesados e ludibriados, e a polarização aumentaria. Pior, seria criado um precedente para capacitar elites a controlar elites, relegando a sociedade a uma maior passividade. Nesse caso, o que aconteceria da próxima vez que um líder pouco escrupuloso agisse ainda pior que Trump e as elites não viessem em socorro?
Nesta perspectiva, a maior dádiva de Mueller à democracia dos EUA foi um relatório que se absteve de accionar o processo de destituição, mas que expôs a hipocrisia, a corrupção e os crimes do presidente, para que os eleitores se mobilizassem no exercício dos seus poderes e da sua responsabilidade de substituição de maus líderes.
A constituição nunca salvará a democracia americana. Nunca o fez. Só a sociedade americana pode fazê-lo.
,