Die Verfassung wird die amerikanische Demokratie nicht retten
CAMBRIDGE – Als bekannt wurde, dass ein Whistleblower aus Geheimdienstkreisen US-Präsident Donald Trump beschuldigt, einem ausländischen Staatschef unangemessene Versprechungen gemacht zu haben, sind erneut Hoffnungen aufgekommen, wie sie unlängst auf den Bericht von Sonderermittler Robert Mueller gesetzt wurden. Viele von denen, die an Trumps normverletzender, wahrheitsverdrehender und polarisierender Präsidentschaft verzweifeln, hatten geglaubt, dass das System ihn irgendwie maßregeln, bändigen oder entfernen würde. Doch diese Hoffnungen waren damals falsch, und sie sind es heute.
Die Mehrheit der Wählerinnen und Wähler, die die Nase voll von Trump und der treu hinter ihm stehenden Republikanischen Partei hat, sollte nicht darauf bauen, dass Trump von Washington-Insidern oder einem edlen Ritter zur Rechenschaft gezogen wird. Hier ist die Gesellschaft in der Verantwortung, in erster Linie an der Wahlurne und wenn nötig durch Proteste auf der Straße.
Die Einbildung, die Vereinigten Staaten könnten von Insidern aus Washington und durch die Verfassung gerettet werden, ist Teil eines weitverbreiteten Narrativs über die Ursprünge amerikanischer Institutionen. Dieser Erzählung zufolge verdanken die Amerikaner ihre Demokratie und ihre Freiheiten den genialen, weitsichtigen Gründern der Nation, die ein System mit den richtigen Formen von gegenseitiger Kontrolle, Gewaltenteilung und anderen Vorsichtsmaßnahmen konzipiert haben.
In unserem neuen Buch  The Narrow Corridor: States, Societies, and the Fate of Liberty erläutern wir, dass auf diese Weise keine demokratischen Institutionen und Freiheiten entstehen.
Sie sind vielmehr das Ergebnis einer Gesellschaft, die sich mobilisiert, die selbstbewusst ist und bereit, die Wahlurne zu nutzen, wenn sie es kann, und die Straßen, wenn sie es nicht kann. Die USA bilden da keine Ausnahme.
Ähnlich wie die damalige wirtschaftliche und intellektuelle Elite in Großbritannien, waren die Gründerväter der USA bestrebt, Gesetze und Institutionen zur Förderung eines starken, fähigen Staates zu entwickeln, in dem gleich gesinnte Führungspersönlichkeiten, die Zügel in der Hand haben würden. Einige von ihnen hielten eine Art Monarchie für die beste Lösung.
Subscribe now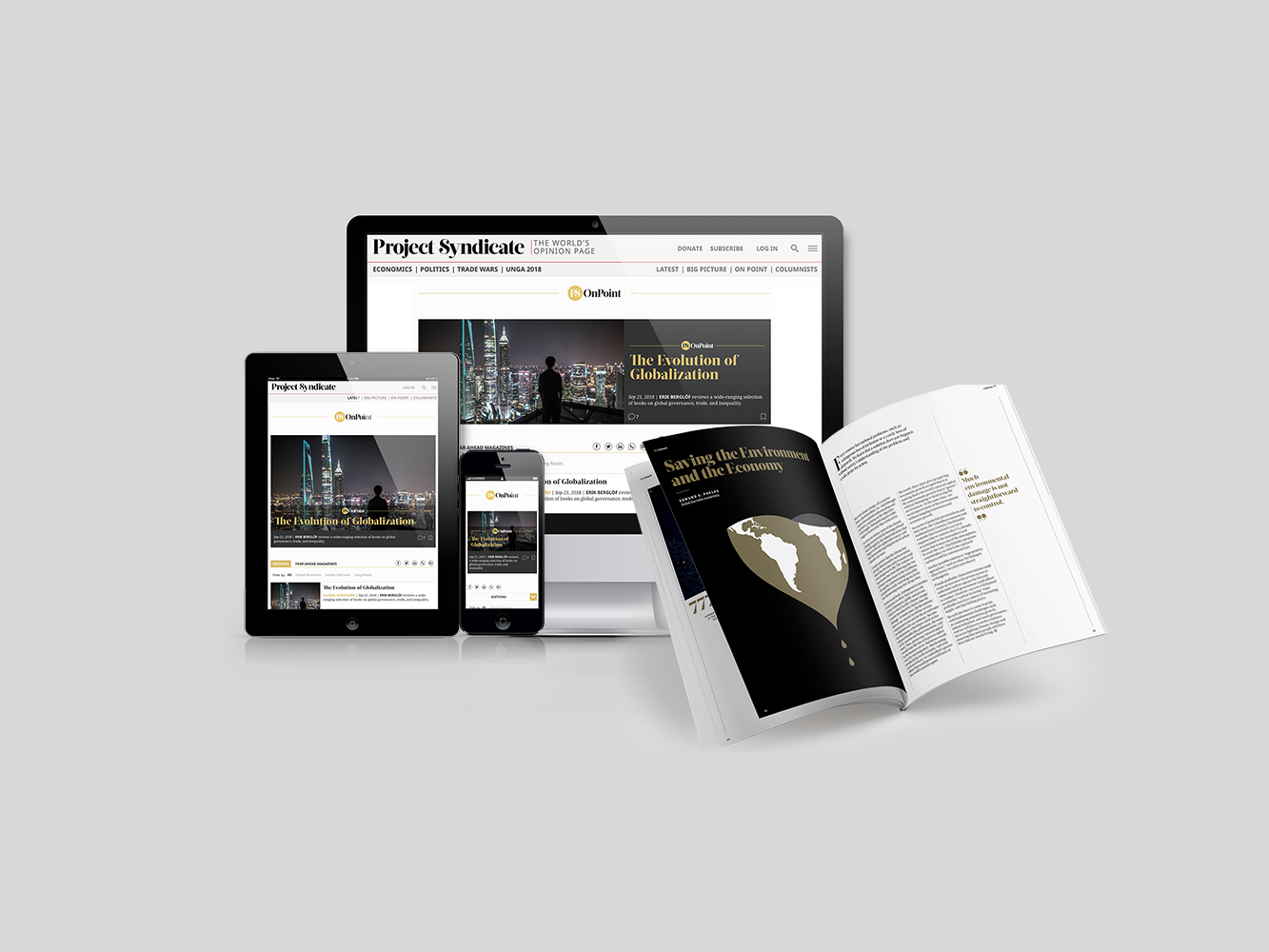 Subscribe now
Subscribe today and get unlimited access to OnPoint, the Big Picture, the PS archive of more than 14,000 commentaries, and our annual magazine, for less than $2 a week.
Diese vorgefassten Meinungen schlugen sich in der Verfassung der Vereinigten Staaten von 1787 nieder. Sie enthielt keine Erklärung über die Grundrechte und verankerte viele undemokratische Elemente. Das war kein Versehen. Das Hauptziel der Gründerväter war es, die wachsende Begeisterung für Demokratie unter den einfachen Amerikanern zu dämpfen und die einzelstaatlichen Legislativen unter Kontrolle zu bringen, die durch den Vorläufer der Verfassung, die Konföderationsartikel, gestärkt worden waren.
Nach dem Unabhängigkeitskrieg waren viele Menschen enthusiastisch angesichts der neuen Freiheiten, die ihnen versprochen worden waren, und fest entschlossen, sich aktiv an der Politikgestaltung zu beteiligen. Die Staaten reagierten auf den Druck der Bevölkerung, erließen Schulden, druckten Geld und erhoben Steuern. Ihre allzu großzügige Haltung und Eigenständigkeit erschien vielen der Gründer subversiv, insbesondere James Madison, Alexander Hamilton und George Washington. Mit der von ihnen entworfenen Verfassung sollte nicht nur die nationale Wirtschaftspolitik und Verteidigung geregelt, sondern auch der demokratische Geist zurück in die Flasche gezwungen werden.
Madison brachte es mit beredten Worten zum Ausdruck: "Man muss zuerst die Regierung befähigen, die Regierten zu beherrschen, und sie dann zwingen, die Schranken der eigenen Macht zu beachten." Tatsächlich hielten es die Gründer für keine gute Idee, dass Menschen protestieren, ihre Vertreter direkt wählen oder sich zu sehr in die Politik einbringen.
Auch andere Dinge bereiteten Madison Sorgen: "Eine Zunahme der Bevölkerung wird zwangsläufig den Anteil derer erhöhen, die unter allen Härten des Lebens arbeiten & insgeheim eine gleichmäßigere Verteilung der Segnungen herbeisehnen werden. Diese könnten mit der Zeit die Zahl derjenigen übersteigen, die der Bedürftigkeit enthoben sind." Die Verfassung sollte verhindern, dass aus dem Wunsch nach "einer gleichmäßigeren Verteilung der Segnungen" konkrete Politik wird.
Einer der Katalysatoren für die Verfassung war Shays' Rebellion im Westen von Massachusetts in den Jahren 1786-87, als etwa 4.000 Menschen zu den Waffen griffen, um gegen gravierendes wirtschaftliches Elend, schwere Steuerlasten und politische Korruption zu protestieren, angeführt von einem Veteranen des Unabhängigkeitskrieges, Daniel Shays. Die Unfähigkeit der Bundesregierung, eine Armee zur Unterdrückung des Aufstandes zu finanzieren und einzusetzen, war ein Weckruf: Ein stärkerer Staat war notwendig, um die Mobilisierung der Bevölkerung einzudämmen und zu unterdrücken. Die Verfassung sollte dies erreichen.
Aber dieser Versuch verlief nicht ganz wie geplant. Die Bemühungen der Gründer zum Staatsaufbau stießen auf Misstrauen. Viele befürchteten die Folgen eines mächtigen Staates, vor allem, wenn der demokratische Impuls erst einmal zurückgedrängt wäre. Es gab zunehmend Forderungen nach einer ausdrücklichen Garantie der Rechte der Menschen, und Madison selbst begann, für eine Bill of Rights einzutreten, um seinen eigenen Staat, Virginia, davon zu überzeugen, die Verfassung zu ratifizieren. Seine spätere Kandidatur für das Amt des Präsidenten trat er als Verfechter einer Bill of Rights an, die ihm zufolge notwendig war, um "die Menschen versöhnlich zu stimmen".
Die Verfassung enthielt ihre Kontrollmechanismen und ihre Gewaltenteilung teilweise "um [die Regierung] zu zwingen, sich selbst zu kontrollieren". Aber ihr Hauptzweck bestand nicht darin, Amerika demokratischer und die Rechte der Menschen sicherer zu machen. In der Vision der Gründer waren diese institutionellen Arrangements, einschließlich eines elitären, indirekt gewählten Senats, nicht notwendig, um das Volk vor der Bundesregierung zu schützen, sondern um die Regierung vor übermäßigem demokratischen Eifer zu schützen.
Es sollte daher nicht verwundern, dass demokratische Rechte und Freiheiten in kritischen Momenten der amerikanischen Geschichte weniger durch die Vorsichtsmaßnahmen des Systems gegen zu viel Demokratie oder durch die klug konzipierte Verfassung gefördert wurden, sondern durch die Mobilisierung der Bevölkerung.
Als mächtige Magnaten, die robber barons geschimpft wurden, in der zweiten Hälfte des neunzehnten Jahrhunderts begannen die amerikanische Wirtschaft und Politik zu dominieren, wurden sie nicht etwa von den Gerichten oder dem Kongress gezügelt (im Gegenteil, sie kontrollierten diese Regierungszweige). Diese modernen Raubritter und die Institutionen, die sie ermächtigt hatten, wurden zur Rechenschaft gezogen, als sich die Bevölkerung mobilisierte, organisierte und es schaffte, Politiker zu wählen, die versprachen, die Magnaten zu reglementieren, für gleiche wirtschaftliche Wettbewerbsbedingungen und für mehr demokratische Teilhabe zu sorgen, indem sie beispielsweise die Direktwahl von Senatoren einführten.
Ebenso war es in den 1950er- und 1960er-Jahren nicht die Gewaltenteilung, die dem legalen Rassismus und der Repression im Süden der USA schließlich das Genick brach. Es war das Werk von Demonstranten, die sich organisierten, den Alltag störten und eine Massenbewegung aufbauten, die die föderalen Institutionen zum Handeln zwang. Als im Zuge der "Children's Crusade" vom 2. Mai 1963 hunderte von Schulkindern inhaftiert wurden, die in Birmingham, Alabama, an Demonstrationen teilgenommen hatten, sah sich Präsident John F. Kennedy endlich zum Eingreifen veranlasst und legte den Civil Rights Act vor, eines der bedeutendsten Gesetze zur rechtlichen Gleichstellung von Afroamerikanern in den Vereinigten Staaten. Kennedy sagte damals: "Die Ereignisse in Birmingham und anderswo haben die Rufe nach Gleichberechtigung so laut werden lassen, dass sich keine Stadt, kein Staat oder Gesetzgeber einfach entscheiden kann sie zu ignorieren."
Auch heute kann ausschließlich die Mobilisierung der Gesellschaft die USA in ihrer Stunde der politischen Turbulenzen und Krisen retten. Man kann sich nicht darauf verlassen, dass ein edler Ritter oder die Gewaltenteilung zur Rettung eilen. Und selbst wenn sie es könnten, würde alles außer einer herben Niederlage an der Wahlurne Trumps Anhängern das Gefühl geben, dass ihnen Unrecht geschieht und sie betrogen wurden, und die Polarisierung würde weiter zunehmen. Noch schlimmer wäre es, wenn es Schule machen würde, die Gesellschaft zur Statistin zu degradieren, indem Eliten ermächtigt werden, Eliten zu kontrollieren. Was würde in diesem Fall das nächste Mal passieren, wenn ein skrupelloser Führer noch schlimmer ist als Trump und die Eliten nicht zur Rettung kommen?
Aus dieser Perspektive war Muellers größtes Geschenk an die US-Demokratie ein Bericht, der nicht zur Einleitung eines Amtsenthebungsverfahrens führte, aber die Verlogenheit, Korruption und Verbrechen des Präsidenten offenbarte, auf dass die Wählerinnen und Wähler sich mobilisieren, um ihre Macht und Verantwortung auszuüben, schlechte Regierungsführer zu ersetzen.
Die Verfassung wird die amerikanische Demokratie nicht retten. Das hat sie noch nie. Nur die amerikanische Gesellschaft kann das tun.
Aus dem Englischen von Sandra Pontow.
,