Ústava americkou demokracii nezachrání
CAMBRIDGE – Odhalení, že whistleblower z nitra výzvědných služeb nařkl amerického prezidenta Donalda Trumpa, že dal zahraničnímu vůdci nepatřičné sliby, opět rozdmýchal naděje, které se nedávno upínaly ke zprávě zvláštního zástupce Roberta Muellera. Mnozí z těch, jež popuzuje Trumpovo překračování norem, ohýbání pravdy a polarizující prezidentství, byli přesvědčeni, že systém jej nějak ukázní, spoutá nebo odstraní. Tyto naděje však byly scestné tehdy a jsou scestné i dnes.
Většina voličů, již mají plné zuby Trumpa i Republikánské strany, která za něj loajálně zalehla, by s přáním, aby byl Trump nucen skládat účty, neměla vzhlížet k washingtonským zasvěcencům ani k rytíři na bílém koni. Jedná se o úkol společnosti, který má splnit v prvé řadě u volebních uren a v případě potřeby uskutečněním protestů v ulicích.
Domněnka, že Spojené státy dokážou zachránit washingtonští zasvěcenci a Ústava USA, je součástí sdíleného vyprávění o původu amerických institucí. Podle tohoto vyprávění Američané za svou demokracii a své svobody vděčí tomu, jak brilantně a prozíravě zakladatelé USA nastavili systém se správnými typy brzd a protivah, oddělením mocí a dalšími pojistkami.
Jak vysvětlujeme ve své nové knize Úzký koridor: Státy, společnosti a osud svobody, takto demokratické instituce a svobody nevznikají. Spíše se rodí a jsou chráněny mobilizací společnosti, její asertivitou a ochotou využít volebních uren, když to jde, a vyjít do ulic, když to nejde. USA nejsou výjimkou.
Zakladatelé USA, podobně jako ekonomické a intelektuální elity v tehdejší Británii, usilovali o vybudování zákonů a institucí, které by podporovaly silný, způsobilý stát ovládaný podobně smýšlejícími vládci. Několik z nich za nejlepší uspořádání považovalo určitou formu monarchie.
Ústava USA, napsaná v roce 1787, odrážela tyto představy. Neobsahovala listinu základních práv a zakotvila řadu nedemokratických prvků. Nejednalo se o přehlédnutí. Hlavním cílem zakladatelů bylo zklidnit sílící demokratický zápal obyčejných Američanů a zkrotit zákonodárné sbory států, mocensky posílené Články Konfederace, které ústavě předcházely.
Subscribe now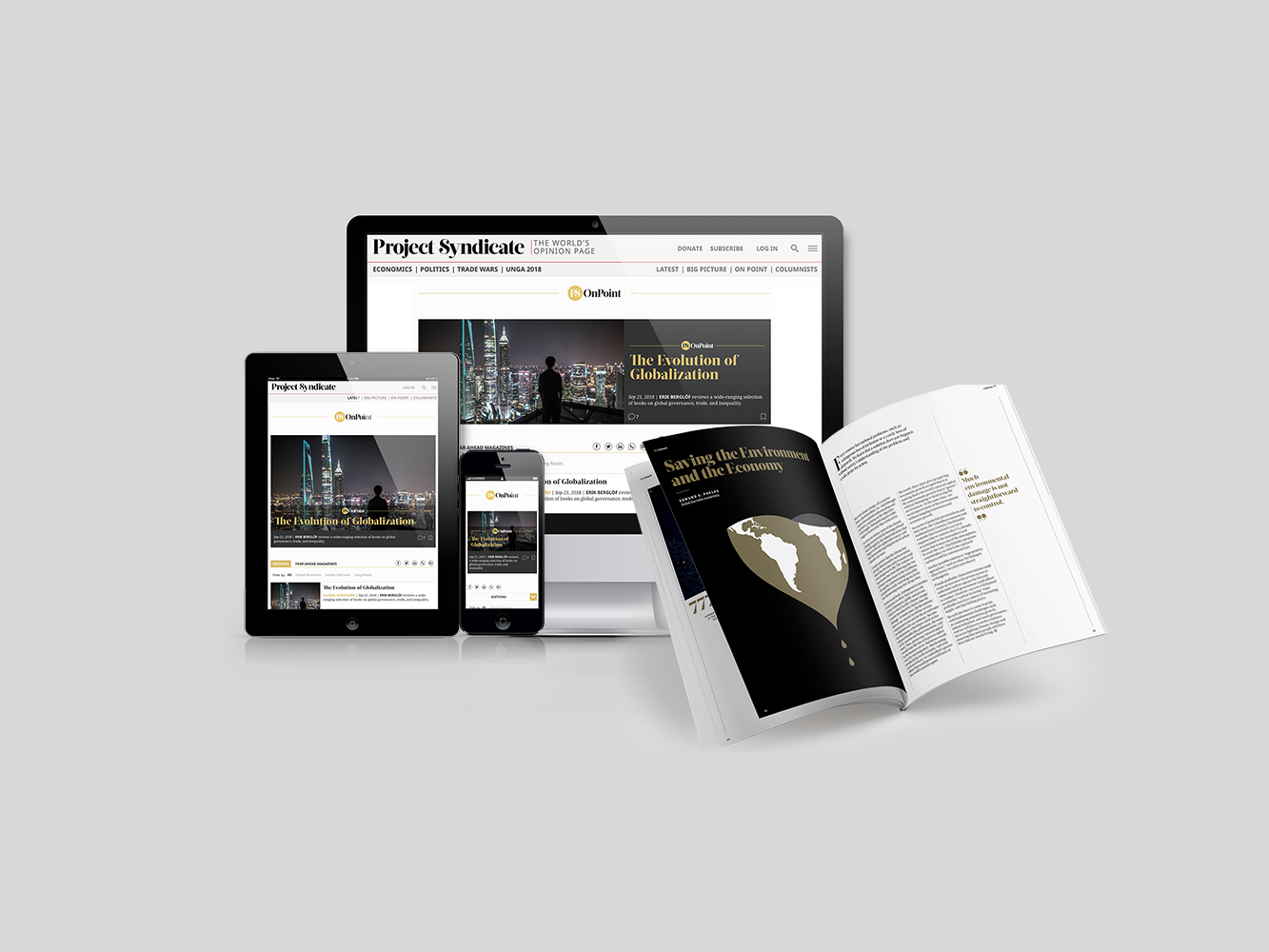 Subscribe now
Subscribe today and get unlimited access to OnPoint, the Big Picture, the PS archive of more than 14,000 commentaries, and our annual magazine, for less than $2 a week.
Po válce za nezávislost měli mnozí lidé, uchvácení novými svobodami, které jim byly přislíbeny, v úmyslu aktivně se na tvorbě politik podílet. Státy reagovaly na všelidový tlak a promíjely dluhy, tiskly peníze a zvyšovaly daně. Mnoha zakladatelům, zejména Jamesi Madisonovi, Alexanderu Hamiltonovi a Georgi Washingtonovi, jejich rozmařilost a autonomie připadaly rozvratné. Účelem ústavy, jejíž návrh vypracovali, bylo nejen řídit národní hospodářskou politiku a obranu, ale také dostat demokratického džina zpátky do láhve.
Výmluvně to zdůraznil Madison výrokem, že "je třeba nejprve umožnit vládě, aby ovládala ovládané, a dále ji pak zavázat, aby ovládala sebe samu". Zakladatelé se vůbec nedomnívali, že je dobrý nápad, aby lidé protestovali, přímo volili své zástupce nebo se příliš angažovali v politice.
Madison vyjádřil také obavy: "Vzestup počtu obyvatel nutně zvýší podíl těch, kdo se budou lopotit pod všemi strastmi života a tajně dychtit po rovnějším rozdělení požehnaných darů. Časem jich může být víc než těch, kdo jsou usazeni nad pocity bídy." Ústava měla zabránit tomu, aby se touha po "rovnějším rozdělení požehnaných darů" proměnila v praktickou politiku.
Jedním z katalyzátorů ústavy bylo Shaysovo povstání na západě Massachusetts v letech 1786-87, kdy se zhruba 4000 lidí pod vedením veterána války za nezávislost Daniela Shayse chopilo zbraní na protest proti krušným ekonomickým strastem, tíživým daňovým břemenům a politické korupci. Neschopnost federální vlády financovat a vyslat armádu, aby povstání potlačila, zapůsobila jako budíček: k mírnění a potlačování lidových mobilizací bylo zapotřebí silnějšího státu. Právě toho měla ústava dosáhnout.
Toto úsilí ale nevyšlo úplně podle plánu. Snahy zakladatelů budovat stát se setkaly s podezíravostí. Mnozí se důsledků mocného státu obávali, zejména až dojde k oslabení demokratického nutkání. Sílily výzvy k výslovnému zaručení práv lidu. Listinu základních práv začal prosazovat samotný Madison, aby k ratifikaci ústavy přesvědčil svůj stát, Virginii. Následně jako podporovatel listiny kandidoval na prezidenta a tvrdil, že je nezbytná "ke smíru se smýšlením lidu".
Brzdy a protiváhy a oddělení mocí ústava zahrnula zčásti proto, "aby zavazovala [vládu] ovládat sebe samu". Jejich prvořadým účelem ale nebylo upevnit demokratičnost Ameriky a jistotu práv lidí. Podle vize zakladatelů nebyla tato institucionální uspořádání, včetně elitního, nepřímo voleného senátu, potřebná k ochraně lidí před federální vládou, nýbrž k ochraně této vlády před přílišným demokratickým zápalem.
Nemělo by tedy překvapovat, že v přelomových okamžicích amerických dějin se demokratická práva a svobody prohlubovaly spíš vlivem mobilizace lidu než díky pojistkám systému proti přebujelé demokracii či brilantní koncepci ústavy.
Když například ve druhé polovině devatenáctého století začali americké ekonomice a politice vévodit mocní magnáti, "loupeživí baroni", soudy ani Kongres jim otěže nepřitáhly (naopak magnáti ovládali tato odvětví vlády). Loupeživí baroni a instituce, které upevňovaly jejich moc, museli skládat účty, až když se lidé mobilizovali, zorganizovali a dokázali si zvolit politiky, kteří slíbili, že magnáty usměrní, srovnají ekonomické hřiště a posílí demokratickou účast, kupříkladu zavedením přímé volby senátorů.
Obdobně to nebylo oddělení mocí, co v 50. a 60. letech konečně zlomilo vaz legálnímu rasismu a represi na americkém jihu. Stalo se tak přičiněním odpůrců, kteří se organizovali, narušovali systém a budovali masové hnutí, které přinutilo federální instituce k činům. Prezident John F. Kennedy se konečně nechal přesvědčit, aby zasáhl a následně zavedl zákon o občanských právech, až v reakci na "dětskou křížovou výpravu", kdy byly 2. května 1963 za účast na protestech v Birminghamu ve státě Alabama zatčeny stovky dětí. Kennedy prohlásil: "Události v Birminghamu a jinde natolik zesílily volání po rovnosti, že už se žádné město, stát ani zákonodárný sbor nemůže rozumně rozhodnout je ignorovat."
Také dnes může USA v hodině politického rozvratu a krize zachránit jedině mobilizace společnosti. Na rytíře ani na brzdy a protiváhy s tímto úkolem spoléhat nelze. I kdyby to však možné bylo, cokoliv jiného než jednoznačná porážka u volebních uren by v Trumpových příznivcích zanechalo pocit ublíženosti a podvodu a prohloubila by se polarizace. Ještě horší je, že by vznikl precedens pro zmocnění elit k hlídání elit, což by společnost uvrhlo do větší pasivity. Co by se v takovém případě stalo, až si příště bude bezskrupulózní lídr počínat ještě hůř než Trump, a elity na pomoc nepřijdou?
Z této perspektivy byla největším Muellerovým darem americké demokracii zpráva, která se vyvarovala vyvolání impeachmentu, leč zřetelně odhalila prezidentovu prolhanost, korupci a zločiny, aby se voliči mobilizovali s cílem uplatit svou pravomoc a zodpovědnost nahradit špatné vůdce.
Ústava americkou demokracii nespasí. To se nikdy nestalo. Dokáže to jedině americká společnost.
,