La transparencia occidental está alimentando la represión china
LONDRES – A pesar de los repetidos esfuerzos del gobierno por estimular la economía china, los espíritus animales del país siguen deprimidos. Y la razón inesperada puede ser el intercambio automático de información financiera entre las principales economías del mundo que está permitiendo que el Partido Comunista Chino (PCC) esté al tanto de las cuentas bancarias que los residentes chinos tienen en el exterior.
Esta exposición efectivamente ha transformado los botes salvavidas financieros de las familias chinas adineradas en torpedos que las tiene como blanco de ataque. Peor aún, las fuerzas anti-corrupción del presidente Xi Jinping pueden disparar estas armas cuando les plazca. La ansiedad resultante muy probablemente esté contribuyendo a la desaceleración económica de China.  
La triste ironía es que los torpedos fueron armados por la OCDE con sede en París –el club de los países desarrollados que se consideran a sí mismos comprometidos con la democracia y una economía de mercado-. Al introducir el Estándar Común de Reporte (ECR) como una manera de reducir la evasión impositiva, los tecnócratas occidentales bienintencionados han activado un programa con consecuencias económicas de largo plazo potencialmente sombrías para China, y para varios otros países también.
Estos tecnócratas deberían haber sentido más compasión por quienes, a diferencia de ellos, viven bajo un régimen antiliberal. En un momento en que el presidente vitalicio Xi se está volviendo cada más enérgico, y el PCC está construyendo una base de datos centralizada para sustentar un "sistema de crédito social" que monitoreará el comportamiento de todos los chinos, no sorprende que la aplicación de estudio del "Pensamiento de Xi Jinping", según se informa, sea la más descargada en la tienda de aplicaciones china de Apple, inclusive más que WeChat.
En los regímenes antiliberales del pasado, esto habría desatado una avalancha de bromas. Pero ya no, porque el uso de inteligencia artificial y redes sociales del PCC le da un nivel de control sobre sus súbditos que ninguna dictadura ha alcanzado hasta el día de hoy.
Los chinos saben bien que no importa lo que puedan ganar gracias a su laboriosidad es, esencialmente, sólo un préstamo temporario y revocable del PCC, como ha subrayado la reciente experiencia del fundador de Alibaba, Jack Ma. Los empresarios chinos sensatos, por lo tanto, consideraron una obligación consigo mismos y con sus familias esconder parte de su riqueza en el exterior.
Subscribe now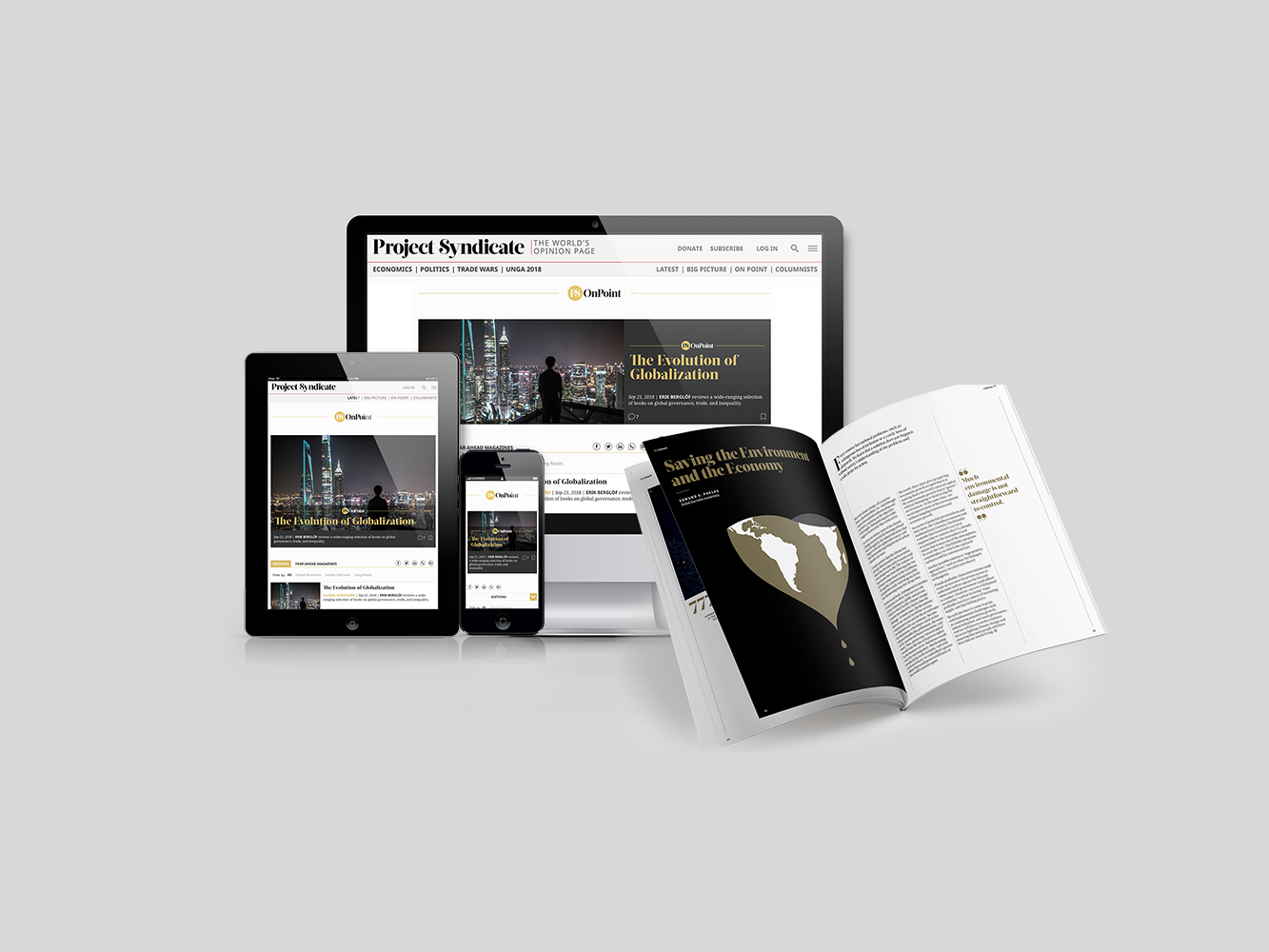 Subscribe now
Get unlimited access to OnPoint, the Big Picture, and the entire PS archive of more than 14,000 commentaries, plus our annual magazine, for less than $2 a week.
Decenas de millones de residentes chinos tienen un total estimado de más de 1 billón de dólares en activos no declarados en el exterior. Hoy enfrentan la pesadilla de ser tratados como criminales, en tanto las autoridades chinas pueden utilizar la información recibida de gobiernos occidentales imprudentes como una herramienta de represión.
A diferencia de casi todos los otros países que implementan el ECR, China no introdujo un esquema de blanqueo voluntario que le permite a la gente declarar activos anteriormente ocultos en el exterior y pagar una penalidad para evitar cargos penales. Y huir de China ya no es una opción, dadas las duras restricciones inmigratorias que están implementando los potenciales países de destino. No debe asombrar, entonces, que los residentes chinos más adinerados estén ansiosos. Luego puede venir una suerte de purga económica y el gobierno chino podría, convenientemente, responsabilizar a los "evasores impositivos" criminales por el crecimiento más lento.
Lo que los tecnócratas de la OCDE no entendieron es que la evasión impositiva rara vez era la principal motivación para los individuos que escondían dinero en el exterior. La mayoría quería diversificar sus riesgos ocultando parte de su riqueza en jurisdicciones más seguras. La privacidad es crucial para quienes viven en regímenes antojadizos o están potencialmente expuestos a secuestros o extorsión. La libertad de elegir en qué país tener los ahorros propios tiene un significado más profundo que la simple diversificación financiera. Más que nada, estos residentes chinos querían ganar la libertad que su gobierno les niega –inclusive el derecho a no tener sus destinos enteramente atados a los del país donde viven.  
Con su cruzada errada de ECR contra la evasión impositiva, la OCDE está siguiendo el mal ejemplo sentado por Estados Unidos con la Ley de Cumplimiento Tributario de Cuentas Extranjeras (FACTA por su sigla en inglés). Introducida en 2010, la FACTA ha tenido costos estimados de implementación de por lo menos 60.000 millones de dólares, y ha reducido los ingresos tributarios fuera de Estados Unidos en unos 10.000-20.000 millones de dólares. El gobierno de Estados Unidos, mientras tanto, ha recuperado solamente unos 11.100 millones de dólares en impuestos (o 0,2% de sus ingresos impositivos anuales) a través de menos de 57.000 blanqueos voluntarios, que cubren activos recuperados equivalentes a un 0,1% del patrimonio neto de los hogares de Estados Unidos. Estas cifras bochornosas y rara vez mencionadas dejan en claro que la FACTA fue implementada en respuesta a un escándalo por un problema no existente.
La nueva vulnerabilidad de los residentes chinos debería dejar igualmente en claro que usar la indignación ante la evasión impositiva para recortar el derecho de la gente a protegerse a sí misma –o por lo menos parte de su capital- de las incertidumbres de su país natal es moralmente erróneo. También es, cuando menos, fiscalmente irrelevante.
Los ahorros en el exterior de los residentes ya son objeto de retención impositivas en los países donde son finalmente invertidos. Como los impuestos retenidos de esta manera por lo general se convierten en créditos impositivos en el país de origen del ahorrista, su gobierno bien puede terminar recuperando una cantidad negativa de impuestos después de que se tienen en cuenta los costos de operar el nuevo régimen engorroso.
Es fácil desestimar el impacto del ECR en los chinos adinerados al considerarlo simplemente un problema de los ricos. Y la mayoría de los comentarios que acompañan uno de los pocos artículos periodísticos sobre el tema exudan un atemorizante sentimiento xenófobo, en lugar de compasión por los fugitivos económicos de un régimen represivo.
Esa postura es tan moralmente alarmante como económicamente miope. Hundir los botes salvavidas de estos emprendedores chinos puede resultar profundamente desmoralizador, con efectos adversos potencialmente significativos en la eficiencia y el crecimiento económicos. Si esto sucede, los 1.400 millones de habitantes de China no serían los únicos afectados.