A energia nuclear não é a resposta
PARIS – Assim como a invasão da Ucrânia pela Rússia realçou a perigosa dependência da Europa relativamente aos combustíveis fósseis, os cada vez mais frequentes e intensos eventos meteorológicos relacionados com o clima realçam a morte e a destruição provocada pela dependência dos combustíveis fósseis. Compreensivelmente, a pressão política e pública para reduzirmos as emissões dos gases com efeito de estufa, para nos afastarmos de fontes de energia primária inseguras e para desenvolvermos fontes de energia novas, fiáveis, seguras e acessíveis está a atingir níveis sem precedentes. Mas, em vez de nos apressarmos, precisamos de ponderar cuidadosamente quais as opções que são mais realistas, e como serão implementadas e exploradas no mundo real.
Consideremos a energia nuclear. Com muitos países e empresas a olhar uma segunda (ou mesmo uma terceira) vez para esta opção, o Relatório da Situação da Indústria Nuclear Mundial (RSINM) de 2022 proporciona perspectivas inestimáveis sobre o estado do sector.
Ainda que os últimos 12 meses possam vir a ser recordados como um ponto de viragem para o sector energético em termos gerais, isso não acontecerá por causa da indústria nuclear. A quota da energia nuclear na produção bruta comercial de electricidade em 2021 caiu para os 9,8%, o que corresponde à sua primeira descida abaixo dos 10% em quatro décadas, pouco mais de metade do seu máximo de 17,5% em 1996. Entretanto, em 2021, a energia eólica e a energia solar ultrapassaram pela primeira vez a energia nuclear, registando 10,2% da produção bruta de energia.
Estas trajectórias divergentes são evidentes em todos os indicadores de investimento, implementação e produção. Segundo a Agência Internacional de Energia Atómica, os reactores em funcionamento atingiram um máximo em 2018, tanto em termos do seu número (449) como da sua capacidade total (396,5 gigawatts). A AIEA relata que no fim de 2021 estavam "em funcionamento" 437 reactores, onde se incluem 23 reactores que não produziram energia durante pelo menos nove anos e que podem nunca mais vir a fazê-lo.
Em 2018, quando a potência nuclear instalada atingiu o seu máximo logo abaixo dos 400 GW, a capacidade solar e eólica subiu acima dos 1000 GW, e no fim de 2021 estava prestes a atingir os 1660 GW. Em apenas três anos, a energia solar e a energia eólica adicionaram mais dois terços de capacidade do que a energia nuclear no seu último máximo. Mesmo assumindo que as centrais nucleares produzem normalmente mais electricidade por unidade de capacidade instalada do que as instalações solares e eólicas, a divergência destes valores é impressionante.
Em 2021, os investimentos totais em energias renováveis não-hidroeléctricas atingiram o valor recorde de 366 mil milhões de dólares, acrescentando uns inéditos 257 GW (líquidos) às redes eléctricas, enquanto a capacidade nuclear em funcionamento diminuiu 0,4 GW. Nesse ano, só foram ligados à rede seis novos reactores, estando metade destes na China. Depois, na primeira metade de 2022, foram activados cinco novos reactores, dois dos quais na China. Mas apesar de a China ter o maior número de reactores em construção (21, em meados de 2022), não está a construí-los no estrangeiro.
Subscribe to PS Digital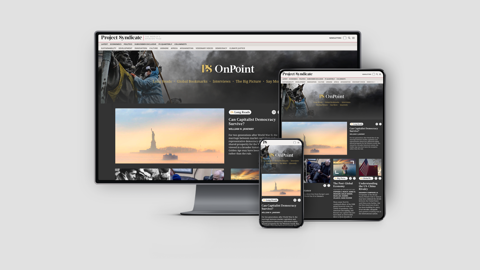 Subscribe to PS Digital
Access every new PS commentary, our entire On Point suite of subscriber-exclusive content – including Longer Reads, Insider Interviews, Big Picture/Big Question, and Say More – and the full PS archive.

Até há pouco tempo, esse papel era desempenhado pela Rússia, que domina o mercado internacional com 20 unidades em construção, incluindo 17 em sete países em meados de 2022. As sanções e outros potenciais desenvolvimentos geopolíticos suscitaram dúvidas sobre muitos destes projectos, tendo um consórcio finlandês já cancelado a construção  de uma central baseada num projecto russo.
Apenas 33 países dispõem actualmente de centrais nucleares em funcionamento, e só três – Bangladesh, Egipto e Turquia – estão a construir reactores pela primeira vez (em parceria com a indústria nuclear russa). Vinte e seis dos 53 projectos de construção em curso por todo o mundo sofreram vários atrasos, com pelo menos 14 a comunicarem o agravamento das demoras e dois a comunicarem novos atrasos, só no ano passado.
Pela primeira vez, o RSINM também avalia os riscos da energia nuclear e da guerra. Têm havido significativas preocupações internacionais sobre a central nuclear de Zaporíjia, na Ucrânia, que permanece ocupada por forças russas desde 4 de Março de 2022. Devido a bombardeamentos repetidos na zona, a central tem perdido com frequência a energia externa, uma situação que motivou advertências da AIEA de que a situação é "insustentável". A exploração de uma central nuclear requer equipas motivadas, repousadas e experientes; mas a equipa ucraniana de Zaporíjia encontra-se sob forte tensão.
Agora, o principal desafio consiste em manter o arrefecimento contínuo do núcleo do reactor e do reservatório do combustível irradiado, mesmo depois de o reactor ser desactivado. A incapacidade de evacuar o calor proveniente do decaimento residual levaria a uma fusão do núcleo em poucas horas, ou a um incêndio do combustível irradiado no prazo de dias ou semanas, com libertações de radioactividade potencialmente importantes.
Enquanto os líderes mundiais se reúnem na COP27 para debaterem a agenda global para a descarbonização, deveriam concentrar-se nas tecnologias que podem ser implementadas de forma rápida e universal para substituição dos combustíveis fósseis. Como têm mostrado as edições consecutivas do RSINM, a energia nuclear é demasiado lenta e demasiado dispendiosa para competir com medidas de eficiência energética e com as energias renováveis.