Energia Jądrowa Nie Jest Rozwiązaniem
PARYŻ – Tak jak inwazja Rosji na Ukrainę uwypukliła niebezpieczną zależność Europy od paliw kopalnych, tak samo coraz częstsze i intensywniejsze zjawiska pogodowe wywołane klimatem uwypuklają śmierć i zniszczenie, jakie spowodowała zależność od paliw kopalnych. Zrozumiałe jest, że polityczna i publiczna presja na redukcję emisji gazów cieplarnianych, odejście od niepewnych dostaw energii pierwotnej i rozwój nowych, niezawodnych, bezpiecznych i przystępnych cenowo źródeł energii jest na najwyższym poziomie. Jednak zamiast się spieszyć, musimy uważnie rozważyć, które opcje są najbardziej realistyczne i jak zostaną wdrożone i będą funkcjonować w rzeczywistym świecie.
Weźmy pod uwagę energię jądrową. Ponieważ wiele krajów i przedsiębiorstw rozważa obecnie tę opcję po raz drugi (a nawet trzeci), Raport o Stanie Światowej Energetyki Jądrowej (World Nuclear Industry Status Reports - WNISR) z 2022 r. oferuje cenne informacje na temat kondycji tego sektora.
Ostatnie 12 miesięcy może zostać zapamiętane jako punkt zwrotny dla całego sektora energetycznego, ale nie będzie to zasługa branży jądrowej. Udział energii jądrowej w globalnej komercyjnej produkcji energii elektrycznej brutto w 2021 r. spadł do 9,8%, co stanowi pierwszy spadek poniżej 10% od czterech dekad i jest ledwie o połowę niższy od szczytowego poziomu 17,5% w 1996 r. W międzyczasie wiatr i słońce po raz pierwszy prześcignęły energię jądrową w 2021 r., stanowiąc 10,2% produkcji energii elektrycznej brutto.
Te rozbieżne trajektorie widać wyraźnie na każdym wskaźniku inwestycji, rozmieszczenia i mocy. Według Międzynarodowej Agencji Energii Atomowej działające reaktory osiągnęły szczyt w 2018 roku, zarówno pod względem ich liczby (449), jak i łącznej mocy (396,5 gigawatów). MAEA podaje, że na koniec 2021 roku na świecie "pracowało" 437 reaktorów, w tym 23 reaktory, które nie wytwarzały energii przez co najmniej dziewięć lat i które mogą już nigdy tego nie robić.
W 2018 roku, kiedy zainstalowana moc jądrowa osiągnęła szczyt poniżej 400 GW, moc solarna i wiatrowa wzrosła powyżej 1000 GW, na drodze do osiągnięcia 1660 GW do końca 2021 roku. W ciągu zaledwie trzech lat energia słoneczna i wiatrowa dodały dwie trzecie więcej mocy niż energia jądrowa w swoim ostatnim szczycie. Nawet jeśli elektrownie jądrowe wytwarzają zwykle więcej energii elektrycznej na jednostkę mocy zainstalowanej niż elektrownie wiatrowe i słoneczne, to rozbieżność tych liczb jest porażająca.
W 2021 r. łączne inwestycje w odnawialne nie-hydrologiczne źródła energii osiągnęły rekordową wartość 366 mld USD, dodając do sieci elektroenergetycznych bezprecedensową moc 257 GW (netto), podczas gdy moc operacyjna elektrowni jądrowych zmniejszyła się o 0,4 GW. W tym samym roku do sieci podłączono tylko sześć nowych reaktorów, z czego połowę w Chinach. Następnie w pierwszej połowie 2022 r. uruchomiono pięć nowych reaktorów, z czego dwa w Chinach. Ale choć Chiny mają najwięcej reaktorów w budowie (21, stan na połowę 2022 r.), to nie budują ich za granicą.
Subscribe to PS Digital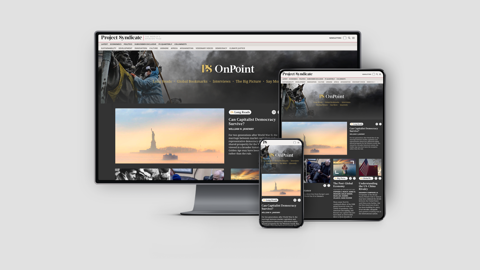 Subscribe to PS Digital
Access every new PS commentary, our entire On Point suite of subscriber-exclusive content – including Longer Reads, Insider Interviews, Big Picture/Big Question, and Say More – and the full PS archive.

Do niedawna rolę tę przejmowała Rosja, która dominuje na rynku międzynarodowym z 20 jednostkami w budowie, w tym 17 w siedmiu krajach do połowy 2022 roku. Sankcje i potencjalne inne wydarzenia geopolityczne poddały w wątpliwość wiele z tych projektów, przy czym fińskie konsorcjum już odwołało budowę obiektu opartego na rosyjskim projekcie.
Tylko w 33 krajach działają dziś elektrownie jądrowe, a tylko trzy - Bangladesz, Egipt i Turcja - budują reaktory po raz pierwszy (wszystkie we współpracy z rosyjskim przemysłem jądrowym). W przypadku dwudziestu sześciu z 53 projektów budowlanych na całym świecie odnotowano różne opóźnienia, przy czym w ciągu ostatniego roku co najmniej 14 projektów odnotowało zwiększone opóźnienia, a dwa - nowe.
Po raz pierwszy WNISR ocenia również ryzyko związane z energią jądrową i wojną. Międzynarodowe zaniepokojenie wzbudziła ukraińska elektrownia jądrowa w Zaporożu, która od 4 marca 2022 r. jest okupowana przez wojska rosyjskie. Ze względu na powtarzające się ostrzały w okolicy, elektrownia często traciła zasilanie zewnętrzne, co skłoniło MAEA do ostrzeżeń, że sytuacja jest "nie do utrzymania." Prowadzenie obiektu jądrowego wymaga zmotywowanego, wypoczętego i wykwalifikowanego personelu; a ukraiński personel w Zaporożu znajduje się w ciężkim stresie.
Kluczowym wyzwaniem jest obecnie utrzymanie ciągłego chłodzenia rdzenia reaktora i basenu z wypalonym paliwem, nawet po wyłączeniu reaktora. Brak możliwości odprowadzenia ciepła z resztek rozpadu doprowadziłby do stopienia rdzenia w ciągu kilku godzin lub do pożaru wypalonego paliwa w ciągu dni lub tygodni, co wiązałoby się z potencjalnie dużym uwolnieniem radioaktywności.
Podczas gdy światowi przywódcy zbierają się na COP27, aby omówić globalny program dekarbonizacji, powinni się oni skupić na technologiach, które można szybko i powszechnie zastosować w celu zastąpienia paliw kopalnych. Jak wykazały kolejne edycje WNISR, energia jądrowa jest zbyt powolna i zbyt droga, by konkurować z działaniami na rzecz efektywności energetycznej i z energią odnawialną.
Z angielskiego przetłumaczyła Marz McNamer