Energi Nuklir Bukan Jawabannya
PARIS – Ketika invasi Rusia di Ukraina sudah menyoroti ketergantungan berbahaya Eropa akan bahan bakar fosil, peristiwa cuaca yang disebabkan oleh iklim yang semakin sering terjadi dan semakin intens menyoroti kematian dan kerusakan yang disebabkan oleh ketergantungan terhadap bahan bakar fosil. Oleh karenanya, bisa dipahami kalau tekanan politik dan publik untuk mengurangi emisi gas rumah kaca, beralih dari pasokan energi utama yang tidak berketahanan, dan mengembangkan sumber-sumber energi baru yang berkelanjutan, berketahanan, dan terjangkau kini berada di puncaknya. Tapi daripada terburu-buru, kita harus mempertimbangkan dengan hati-hati opsi mana yang paling realistis, dan bagaimana hal tersebut akan diterapkan dan dioperasikan di dunia nyata.
Misalnya saja energi nuklir. Ketika banyak negara kembali mempertimbangkan (bahkan untuk ketiga kalinya) opsi ini, Laporan Status Industri Nuklir Dunia (World Nuclear Industry Status Report/WNISR) memberikan masukan mengenai kondisi industri tersebut.
Meskipun 12 bulan terakhir mungkin diingat sebagai titik balik sektor energi yang lebih luas, hal ini bukan disebabkan oleh industri nuklir. Kontribusi energi nuklir terhadap produksi bruto listrik komersial pada tahun 2021 turun ke angka 9,8%, yang merupakan penurunan pertama dibawah 10% selama empat dekade, hanya sedikit diatas separuh dari puncak produksinya pada angka 17,5% pada tahun 1996. Sementara itu, energi bayu dan surya sudah melampaui energi nuklir untuk pertama kalinya pada tahun 2021, dengan kontribusi pada produksi listrik bruto sebesar 10,2%.                                                         
Perbedaan ini bisa terlihat dengan jelas pada setiap indikator investasi, persebaran, dan output. Menurut Badan Tenaga Atom Internasional (IAEA), reaktor yang operasional mencapai puncaknya pada tahun 2018, baik dalam jumlah (449) dan kapasitas total (396.5 gigawatt).  IAEA melaporkan bahwa 437 reaktor "beroperasi" secara global pada akhir tahun 2021, termasuk 23 reaktor yang tidak menghasilkan listrik setidaknya selama sembilan tahun terakhir, dan mungkin tidak akan memproduksi listrik lagi.    
Pada tahun 2018, ketika pembangkit tenaga nuklir mencapai puncaknya di bawah 400GW, kapasitas pembangkit tenaga surya dan bayu meningkat di atas 1.000 GW, dan akan mencapai 1.660 GW pada akhir tahun 2021. Hanya dalam jangka waktu tiga tahun, energi surya dan bayu menambah kapasitas dua pertiga lebih besar dibandingkan energi nuklir pada puncak kapasitasnya. Bahkan jika pembangkit listrik tenaga nuklir biasanya menghasilkan lebih banyak listrik per unit yang terpasang dibandingkan kapasitas pembangkit listrik tenaga bayu dan surya, perbedaan listrik yang dihasilkan sangatlah besar.  
Pada tahun 2021, total investasi pada energi terbarukan non-hidro mencapai rekor $366 miliar, menambah 257 GW (neto) ke jaringan listrik, sementara kapasitas pembangkit listrik tenaga nuklir yang beroperasi berkurang sebesar 0,4 GW. Hanya enam reaktor baru yang dihubungkan ke grid pada tahun itu, dan separuhnya berada di Tiongkok. Lalu, pada paruh pertama tahun 2022, lima reaktor baru mulai dioperasikan, dua reaktor berada di Tiongkok. Tapi meskipun Tiongkok mempunyai jumlah reaktor terbanyak yang sedang dibangun (21, pada pertengahan tahun 2022), Tiongkok tidak membangun reaktor di luar negeri.  
Subscribe to PS Digital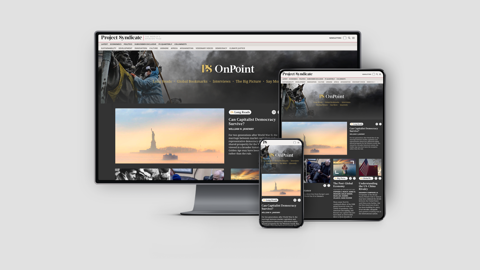 Subscribe to PS Digital
Access every new PS commentary, our entire On Point suite of subscriber-exclusive content – including Longer Reads, Insider Interviews, Big Picture/Big Question, and Say More – and the full PS archive.

Sampai beberapa waktu lalu, posisi tersebut diduduki oleh Rusia, yang mendominasi pasar internasional dengan 20 unit yang sedang dibangun, termasuk 17 unit di tujuh negara pada pertengahan 2022. Sanksi dan potensi perkembangan geopolitik lain menimbulkan keraguan pada banyak proyek tersebut, dengan sebuah konsorsium Finlandia sudah membatalkan pembangunan sebuah fasilitas yang menggunakan desain dari Rusia.
Hanya 33 negara yang mengoperasikan pembangkit listrik tenaga nuklir saat ini, dan hanya tiga negara – Bangladesh, Mesir dan Turki – yang membangun reaktor untuk pertama kalinya (semua bermitra dengan industri nuklir Rusia). Dua puluh enam dari 53 proyek yang dibangun di seluruh dunia mengalami berbagai penundaan, setidaknya 14 proyek melaporkan semakin banyak penundaan, dan dua proyek melaporkan penundaan baru, dalam satu tahun terakhir.          
Untuk pertama kalinya, WNISR juga mengkaji risiko energi nuklir dan perang. Terdapat kekhawatiran internasional yang sangat besar mengenai pembangkit listrik tenaga nuklir Zaporizhzhia di Ukraina, yang sudah diduduki oleh pasukan Rusia sejak tanggal 4 Maret 2022. Karena seringnya pemboman di daerah tersebut dan sekitarnya, pembangkit listrik tenaga nuklir tersebut sering kali kehilangan daya eksternal, sehingga memicu peringatan dari IAEA bahwa situasi ini tidak bisa "dipertahankan." Mengoperasikan fasilitas nuklir memerlukan staf-staf yang termotivasi, cukup beristirahat, dan terampil; tapi staf-staf di Zaporizhzhia berada di bawah tekanan yang berat.          
Tantangan utama saat ini adalah untuk mempertahankan pendinginan inti reaktor dan kolam bahan bakar bekas secara terus-menerus, bahkan ketika reaktor sudah dimatikan. Kegagalan menyalurkan panas sisa peluruhan akan mengakibatkan kehancuran inti dalam waktu beberapa jam, atau kebakaran bahan bakar bekas dalam waktu beberapa hari atau minggu, dengan potensi pelepasan radioaktivitas yang besar.            
Ketika para pemimpin dunia bertemu di COP27 untuk mendiskusikan agenda dekarbonisasi global, mereka harus fokus pada teknologi yang bisa disebarkan secara cepat dan universal untuk menggantikan bahan bakar fosil. Seperti beberapa edisi WNISR yang secara berturut-turut tunjukkan, energi nuklir terlalu lamban dan mahal untuk bisa berkompetisi dengan langkah-langkah efisiensi energi dan energi terbarukan.