L'énergie nucléaire n'est pas la solution
PARIS – De la même manière que l'invasion russe en Ukraine a mis en lumière la dépendance alarmante de l'Europe vis-à-vis des énergies fossiles, les événements météorologiques de plus en plus fréquents et intenses qu'engendre le climat soulignent combien cette dépendance est synonyme de mort et de destruction. De façon compréhensible, la pression politique et publique n'a jamais été aussi forte en faveur de la réduction des émissions de gaz à effet de serre, d'une transition loin des approvisionnements énergétiques primaires instables, ainsi que du développement de sources énergétiques nouvelles, fiables, sécurisées et abordables. Nous ne devons pour autant pas nous précipiter, et davantage réfléchir consciencieusement à la question de savoir quelles options sont les plus réalistes, de quelle manière elles seront déployées, et comment elles fonctionneront dans le monde réel.
Intéressons-nous à l'énergie nucléaire. De nombreux États et sociétés privées réexaminant cette option (pour la deuxième voire la troisième fois), le World Nuclear Industry Status Report (WNISR) de 2022 fournit de précieuses informations sur l'état du secteur.
Si les 12 derniers mois marquent un tournant dans le secteur de l'énergie au sens large, ce n'est pas en raison de l'industrie nucléaire. La part de l'énergie nucléaire dans la production commercial brute d'électricité a diminué pour représenter 9,8 % en 2021, soit le premier passage sous les 10 % en quatre décennies, et à peine plus de la moitié de son pic de 17,5 % en 1996. Dans le même temps, l'éolien et le solaire ont dépassé le nucléaire pour la première fois en 2021, représentant 10,2 % de la production brute d'électricité.
Ces trajectoires divergentes s'observent clairement dans tous les indicateurs d'investissement, de déploiement et de production. D'après l'Agence internationale de l'énergie atomique, les réacteurs en fonctionnement ont atteint un pic en 2018, à la fois en termes de nombre (449) et de capacité totale (396,5 gigawatts). L'AIEA rapporte que 437 réacteurs étaient en fonctionnement au niveau mondial fin 2021, dont 23 réacteurs n'ayant pas généré d'électricité depuis au moins 9 ans, et qui n'en produiront peut-être plus jamais.
En 2018, tandis que l'énergie nucléaire installée atteignait un pic sous les 400 GW, la capacité du solaire et de l'éolien s'est élevée au-dessus de 1 000 GW, pour représenter 1 600 GW fin 2021. En seulement trois ans, le solaire et l'éolien ont gagné deux tiers de plus de capacité que le nucléaire à son pic précédent. Même si les centrales nucléaires produisent généralement davantage d'électricité par unité de capacité installée que le solaire et l'éolien, la divergence de ces chiffres est frappante.
En 2021, le total des investissements dans les énergies renouvelables hors hydro a atteint un niveau record de 366 milliards $, ajoutant aux réseaux électriques une capacité nette sans précédent de 257 GW, tandis que la capacité nucléaire en fonctionnement a diminué de 0,4 GW. Seulement six nouveaux réacteurs ont été connectés au réseau cette année-là, dont la moitié en Chine. Par la suite, au premier semestre 2022, cinq nouveaux réacteurs ont été mis en service, dont deux en Chine. Si la Chine présente le plus de réacteurs en cours de construction (21 en milieu d'année 2022), elle n'en construit toutefois pas à l'étranger.
Subscribe to PS Digital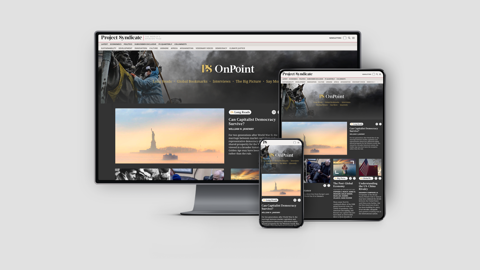 Subscribe to PS Digital
Access every new PS commentary, our entire On Point suite of subscriber-exclusive content – including Longer Reads, Insider Interviews, Big Picture/Big Question, and Say More – and the full PS archive.

Jusqu'à récemment, ce rôle était endossé par la Russie, qui domine le marché international avec 20 unités en cours de construction, dont 17 dans sept pays au milieu de l'année 2022. Les sanctions et autres évolutions géopolitiques potentielles ont semé le doute sur nombre de ces projets, un consortium finlandais ayant d'ores et déjà annulé la construction d'une installation de conception russe.
Seuls 33 pays exploitent des centrales nucléaires aujourd'hui, et seulement trois – Bangladesh, Égypte et Turquie – construisent des réacteurs pour la première fois (tous en partenariat avec le secteur nucléaire russe). Vingt-six des 53 projets de construction à travers le monde présentent divers retards, au moins 14 rapportant des retards croissants, et deux des retards nouveaux, rien que sur l'année précédente.
Pour la première fois, le WNISR évalue également les risques liés à l'énergie nucléaire et à la guerre. De sérieuses inquiétudes entourent la centrale nucléaire ukrainienne de Zaporijia, qui est occupée par les forces russes depuis le 4 mars 2022. En raison de tirs d'artillerie répétés sur la zone et aux alentours, la centrale a manqué d'alimentation électrique extérieure à plusieurs reprises, conduisant l'AIEA à mettre en garde sur le caractère « intenable » de la situation. Le bon fonctionnement d'une installation nucléaire nécessite un personnel impliqué, reposé et qualifié ; or, les employés ukrainiens de Zaporijia subissent un stress considérable.
Le défi majeur consiste actuellement à maintenir un refroidissement constant du cœur du réacteur ainsi que de la piscine de combustible nucléaire usé, même après l'arrêt du réacteur. L'incapacité à évacuer la chaleur issue de la désintégration résiduelle entraînerait une fusion du cœur en seulement quelques heures, ou l'incendie du combustible usé en quelques jours ou semaines, avec un risque potentiel d'émissions radioactives importantes.
À l'heure où les dirigeants mondiaux rassemblés à la COP27 discutent de l'agenda mondial de décarbonation, il leur faut se concentrer sur des technologies pouvant être déployées rapidement et universellement pour remplacer les énergies fossiles. Comme les publications successives du WNISR le démontrent, l'énergie nucléaire se révèle trop lente et trop coûteuse pour pouvoir rivaliser avec les mesures d'efficience énergétique et les énergies renouvelables.
Traduit de l'anglais par Martin Morel