Jaderná energie není odpověď
PAŘÍŽ – Stejně jako ruská invaze na Ukrajinu obnažila nebezpečnou závislost Evropy na fosilních palivech, stále četnější a intenzivnější meteorologické jevy vyvolané klimatickými změnami ukazují, jakou smrt a zkázu závislost na fosilních palivech přináší. Je tedy pochopitelné, že politický a veřejný tlak na snížení emisí skleníkových plynů, odklon od nejistých dodávek primární energie a rozvoj nových, spolehlivých, bezpečných a dostupných zdrojů energie dosahují historických maxim. Místo abychom se však bezhlavě hnali dopředu, musíme pečlivě zvážit, které možnosti jsou nejreálnější, jak je budeme zavádět a jak budou fungovat v reálném světě.
Vezměme si jadernou energetiku. V situaci, kdy mnoho zemí i firem dává této variantě druhou (nebo i třetí) šanci, nabízí letošní Situační zpráva o světovém jaderném průmyslu (WNISR) cenné poznatky o tom, jak si tento sektor stojí.
Uplynulých 12 měsíců si možná budeme pamatovat jako bod zvratu v širším energetickém sektoru, ale nebude to kvůli jadernému průmyslu. Podíl jaderné energie na hrubé celosvětové komerční výrobě elektřiny klesl v roce 2021 na 9,8%, což je první pokles pod 10% za poslední čtyři desetiletí a současně jen o málo více než polovina maximálního podílu 17,5% zaznamenaného v roce 1996. Jadernou energii zároveň v roce 2021 vůbec poprvé překonaly energie větrná a solární, která se na hrubé výrobě elektřiny podílely z 10,2%.
Tyto protichůdné trajektorie jsou jasně patrné ve všech ukazatelích investic, zavádění a výkonu. Podle Mezinárodní agentury pro atomovou energii (IAEA) dosáhly jaderné reaktory v provozu rekordních hodnot v roce 2018, a to jak co do počtu (449), tak co do celkové kapacity (396,5 gigawattu). Podle zprávy IAEA bylo na konci roku 2021 celosvětově "v provozu" 437 reaktorů, a to včetně 23 zařízení, v nichž se nejméně devět let nevyrobila žádná elektřina a možná se už ani nikdy nevyrobí.
Když instalovaná jaderná energie dosáhla v roce 2018 vrcholu bezmála 400 GW, sluneční a větrné kapacity vzrostly nad 1000 GW a měly nakročeno k dosažení 1660 GW do konce roku 2021. Za pouhé tři roky tak sluneční a větrná energie přidaly o dvě třetiny vyšší kapacitu, než jakou měly jaderné provozy při svém posledním vrcholu. A i když jaderné elektrárny obvykle vyrábějí víc elektřiny na jednotku instalované kapacity než větrné a sluneční elektrárny, rozdílnost těchto čísel je závratná.
Celkové investice do nevodních obnovitelných zdrojů dosáhly v roce 2021 rekordních 366 miliard dolarů, za které se do elektrických sítí přidalo nevídaných 257 GW (v čisté hodnotě), zatímco provozované jaderné kapacity klesly o 0,4 GW. Ve stejném roce bylo k síti připojeno pouze šest nových reaktorů, z toho polovina v Číně. V první polovině roku 2022 pak bylo připojeno pět nových reaktorů, z toho dva v Číně. Ačkoliv však má Čína nejvíc reaktorů ve výstavbě (k polovině roku 2022 je to 21 provozů), nestaví je v zahraničí.
Subscribe to PS Digital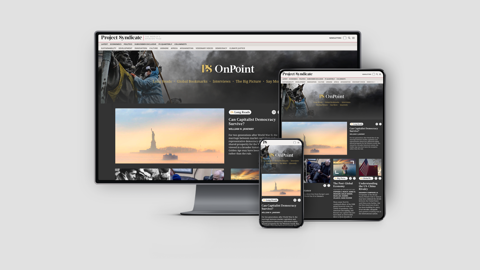 Subscribe to PS Digital
Access every new PS commentary, our entire On Point suite of subscriber-exclusive content – including Longer Reads, Insider Interviews, Big Picture/Big Question, and Say More – and the full PS archive.

Až donedávna plnilo tuto roli Rusko, které dominuje mezinárodnímu trhu s 20 provozy ve výstavbě, přičemž 17 jich v polovině roku 2022 stavělo v sedmi různých zemích. Sankce a potenciální budoucí geopolitický vývoj však na řadu těchto projektů vrhlo stín pochybností a například finské konsorcium už dnes ruší výstavbu komplexu založeného na ruské konstrukci.
Pouze 33 zemí dnes provozuje jaderné elektrárny a jen tři z nich – Bangladéš, Egypt a Turecko – budují reaktory vůbec poprvé (všechny ve spolupráci s ruským jaderným průmyslem). Šestadvacet z 53 stavebních projektů po celém světě trpí nejrůznějšími zdrženími, přičemž jen za loňský rok se 14 průtahů prodloužilo a dva nové byly nahlášeny.
WNISR vůbec poprvé vyhodnocuje také rizika jaderné energetiky a války. Panují značné celosvětové obavy ohledně jaderné elektrárny v ukrajinském Záporoží, kterou od 4. března 2022 okupují ruští vojáci. Kvůli opakovanému bombardování v oblasti a okolí trpí elektrárna častými výpadky vnějšího napájení, což vede IAEA k varováním, že situace je "neudržitelná". Provoz jaderného zařízení vyžaduje dobře motivovaný, odpočatý a kvalifikovaný personál; ukrajinští zaměstnanci však v Záporoží pracují v obrovském stresu.
Klíčovým úkolem je nyní udržet nepřetržité chlazení reaktorového jádra i nádrže na vyhořelé palivo, a to i po odstavení reaktoru. Neschopnost odvádět teplo od zbytkového rozpadu radioaktivních prvků by během několika hodin vedla k roztavení jádra, případně během několika dní až týdnů k požáru vyhořelého paliva, což by potenciálně mohlo vést k rozsáhlému úniku radioaktivity.
Když dnes vedoucí světoví představitelé jednají na konferenci COP27 o agendě globální dekarbonizace, měli by se zaměřit na technologie, které lze rychle a univerzálně zavést tak, aby dokázaly nahradit fosilní paliva. Jak ukazují další a další vydání WNISR, jaderná energetika je příliš pomalá a příliš drahá na to, aby mohla konkurovat opatřením na zvýšení energetické účinnosti a obnovitelné energii.
Z angličtiny přeložil Jiří Kobělka