Hodnotu kolika životů má Notre-Dame?
PRINCETON – Jen o málo víc než 24 hodin po požáru, který vážně poškodil Notre-Dame de Paris, přesáhly dary na opravu 850 let staré katedrály miliardu eur. Většina peněz pochází od části nejbohatších občanů Francie. Untec, národní svaz zastupující ve Francii ekonomy ve stavebnictví, naznačil, že náklady na rekonstrukci budou pravděpodobně mezi 300 a 600 miliony eur, mnohem méně, než kolik se vybralo.
Demonstranti z řad francouzských gilets jaunes (žlutých vest) už vznesli otázku, která je nasnadě: "A co chudí?" Mohou-li bohatí tak snadno dát stamiliony na opravu stavby, mohli by tytéž peníze utratit stejně snadno jinde a lepším způsobem. Miliardu eur mohli vynaložit na záchranu životů. Postavme se tedy čelem nepříjemné otázce: Hodnotu kolika životů má oprava Notre-Dame?
Mnozí řeknou, že není možné takto srovnávat. Pokud ale nelze srovnávat, nemůžeme vědět, co je nejlepší dělat. Jestli se zdá, že takovou odpovědí příliš zjednodušujeme, může alespoň posloužit jako výchozí bod, z něhož lze dojít k nějaké lepší.
Zřetelným důvodem k opravě katedrály je požitek, jejž jako umělecká a kulturní památka přináší 12 milionům lidí, kteří ji ročně navštíví. Řekněme, že v průměru každá návštěva trvá tři hodiny. Při zaokrouhlení nahoru to dělá 4500 let návštěvnických zážitků ročně. Kdo navštívil Notre-Dame, bezpochyby může strávit určitý čas vzpomínáním na svůj výlet, takže číslo zdvojnásobme a uzavřeme, že Notre-Dame každoročně přinese 9000 let přínosů pro návštěvníky.
Hodnotě kolika životů to odpovídá? Předpokládejme, že zážitek z návštěvy Notre-Dame či vzpomínka na ni vyvolá v lidech zhruba dvojnásobek štěstí, než kolik by jej v téže době jinak pociťovali, což tedy znamená, že hodina strávená v Notre-Dame nebo vzpomínkou na ni je totéž jako prodloužit někomu život o hodinu. Za předpokladu, že zachraňujeme životy lidí, kteří budou naživu ještě 60 let, se 9000 let ročních přínosů rovná záchraně 150 životů za rok.
To je značný počet životů, ale teď si musíme položit otázku, kolik životů dokáže zachránit miliarda eur. Nehledě na to, co prosazují žluté vesty, je zřejmé, že zachránit víc životů a potlačit víc ekonomického strádání bychom dokázali spíš pomocí krajně chudým lidem v zemích s nízkými příjmy než utracením peněz ve Francii.
Subscribe now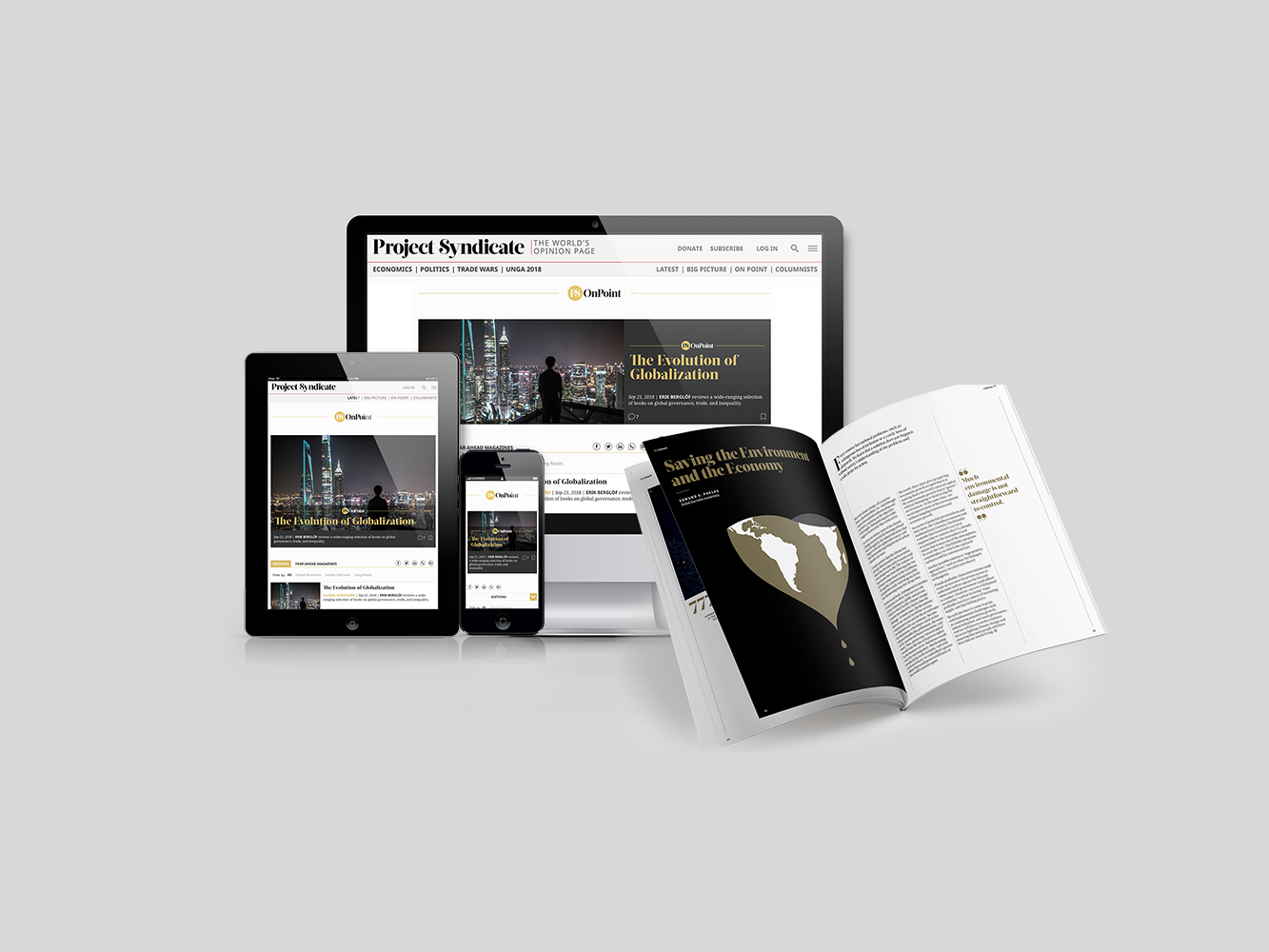 Subscribe now
Get unlimited access to OnPoint, the Big Picture, and the entire PS archive of more than 14,000 commentaries, plus our annual magazine, for less than $2 a week.
GiveWell, organizace všeobecně považovaná za nejpečlivějšího hodnotitele dobročinnosti, uvedla nedávno, že Against Malaria Foundation, jedna z charit s vynikajícím umístěním v jejím hodnocení, která distribuuje moskytiéry v zemích s nízkými příjmy, kde je malárie významným vrahem dětí, zachrání jeden život za zhruba 3500 eur. Při použití údaje GiveWell by miliarda eur dokázala odvrátit přibližně 285 000 předčasných úmrtí. To je mnohem víc než 150.
Obhájci Notre-Dame si možná pomyslí, že taková úvaha podceňuje hodnotu rekonstrukce, která bude návštěvníkům ku prospěchu po staletí, kdežto peníze vynaložené na zachraňování životů ovlivní jen současnou generaci. Abychom to zohlednili, předpokládejme, že bude-li Notre-Dame obnovena, vydrží dalších 850 let, tedy stejně dlouho doposud, než bude potřebovat další zásadní rekonstrukci. Budeme-li pro účely této úvahy předpokládat, že nám na budoucích životech záleží stejně jako těch současných, součet by byl roven záchraně o málo méně než 130 000 životů. Při takovémto náhledu se ukazuje, že dar efektivní organizaci, která pomáhá lidem v zemích s nízkými příjmy předcházet malárii, přinese oproti opravě Notre-Dame víc než dvojnásobek dobra.
I to pravděpodobně hodnotu opravené Notre-Dame nadhodnocuje, neboť musíme uvážit, co by se stalo, kdybychom se rozhodli ji neopravit. Co by v takovém případě dělali turisté namísto návštěvy katedrály?
Návštěvníci Paříže by nejspíš vyhledali některé z mnoha jiných atrakcí města, například baziliku Sacré-Cœur na Montmartru, do níž v roce 2017 zavítalo deset milionů lidí, nebo muzeum Louvre, kam přišlo osm milionů. Anebo by jeli jinam a prohlédli si jiné památky – třeba londýnský Tower nebo Taj Mahal. Návštěva těchto míst by je patrně také potěšila – ne až tolik, ale téměř tolik. Hodnota návštěvy Notre-Dame by měla být chápána jako radost, kterou tato katedrála přináší navíc oproti další nejlepší možnosti, již turisté ve svém čase mají. Jelikož už žijeme ve světě zázraků, zdá se taková hodnota nepatrná. Když to zohledníme, skutečný přínos Notre-Dame je možná pouhých 10 % z toho, co jsme předpokládali – v hodnotě 13 000 životů, jestliže použijeme rozpětí 850 let, čili méně než dvacetiny dobra, jež dokáže zajistit špičková charita, která zachraňuje životy.
Proslulé věže Notre-Dame stále stojí, stejně jako značná část zbytku kamenné budovy. Předpokládejme, že by katedrála byla ponechána v troskách, protože ti, kdo společnými silami nabídli miliony, změnili přístup a rozhodli se dát peníze těm, kdo žijí v chudobě. Notre-Dame by se v takovém případě připojila k mnoha poničeným památkám, jež přitahují turisty, od Parthenónu přes Forum Romanum až po Angkor Wat. Byla by ale zároveň víc než jen prastarou ruinou: sloužila by jako viditelná připomínka toho, že se Francouzi rozhodli neutratit peníze za obnovu stavby, nýbrž za zlepšení lidských životů.
Z angličtiny přeložil David Daduč
,