Die Schlacht um die Heimat des Weihnachtsmannes
STOCKHOLM – Vor ein paar Jahren erklärte ein kanadischer Minister stolz, der Weihnachtsmann sei ein kanadischer Bürger. Immerhin liege sein Haus und seine Spielzeugfabrik am Nordpol, der nun einmal zu Kanada gehöre.
Obwohl sich der Weihnachtsmann selbst zu diesem Thema nicht geäußert hat, ist inzwischen klar, dass er für seine Tour um die Welt am 24. Dezember mehrere Reisepässe zur Hand haben sollte. 2007 stellte ein privat finanziertes Mini-Unterseeboot direkt hinter seinem angeblichen Wohnsitz eine russische Flagge auf. Und vor zwei Wochen meldete Dänemark, zu dem auch Grönland gehört, seine eigenen Gebietsansprüche an, die auch den Nordpol einschließen.
Mit der Vorlage seines Anspruchs bei der Kommission zur Begrenzung des Festlandsockels der Vereinten Nationen beteiligt sich das Land an dem "großen Spiel" unserer Zeit: dem Wettbewerb um die wirtschaftliche Kontrolle über einen großen Teil der Arktis. Und der dänische Anspruch ist enorm. Das Land beansprucht nicht nur das gesamte Gebiet zwischen Grönland und dem Nordpol, sondern auch fast 900.000 Quadratkilometer bis hin zu den bestehenden Grenzen der russischen Wirtschaftszone auf der anderen Seite des Pols – das Zwanzigfache der Fläche von Dänemark selbst.
Der Dreh- und Angelpunkt der Ansprüche von Staaten in der Arktis ist der Status des Lomonosov-Rückens, einer riesigen Bergkette, die vom Meeresgrund aufragt und sich über 1.800 Kilometer von Grönland bis zur ostsibirischen Landmasse erstreckt. Dass es eine Bergkette ist, darüber sind sich alle einig. Die Schlüsselfrage ist, ob sie ein Ausläufer der grönländischen oder der ostsibirischen Landmasse ist.
Dänemark behauptet nun gemeinsam mit der grönländischen Regierung das Erstere, was dem Land das Recht gäbe, seine Wirtschaftszone um ein riesiges Gebiet im Norden auszuweiten. Zu dem Anspruch, den Russland im Frühling geltend machen will, ist zwar noch nichts bekannt, aber es besteht kein Zweifel, dass er vom Gegenteil ausgeht.
Und wie steht es um Kanada und seine Forderungen? Dies bleibt abzuwarten, aber es gab Berichte, Premierminister Stephen Harper sei enttäuscht darüber, dass kanadische Wissenschaftler sich nicht aggressiv genug für die Forderungen seines Landes einsetzen würden.
Subscribe to Project Syndicate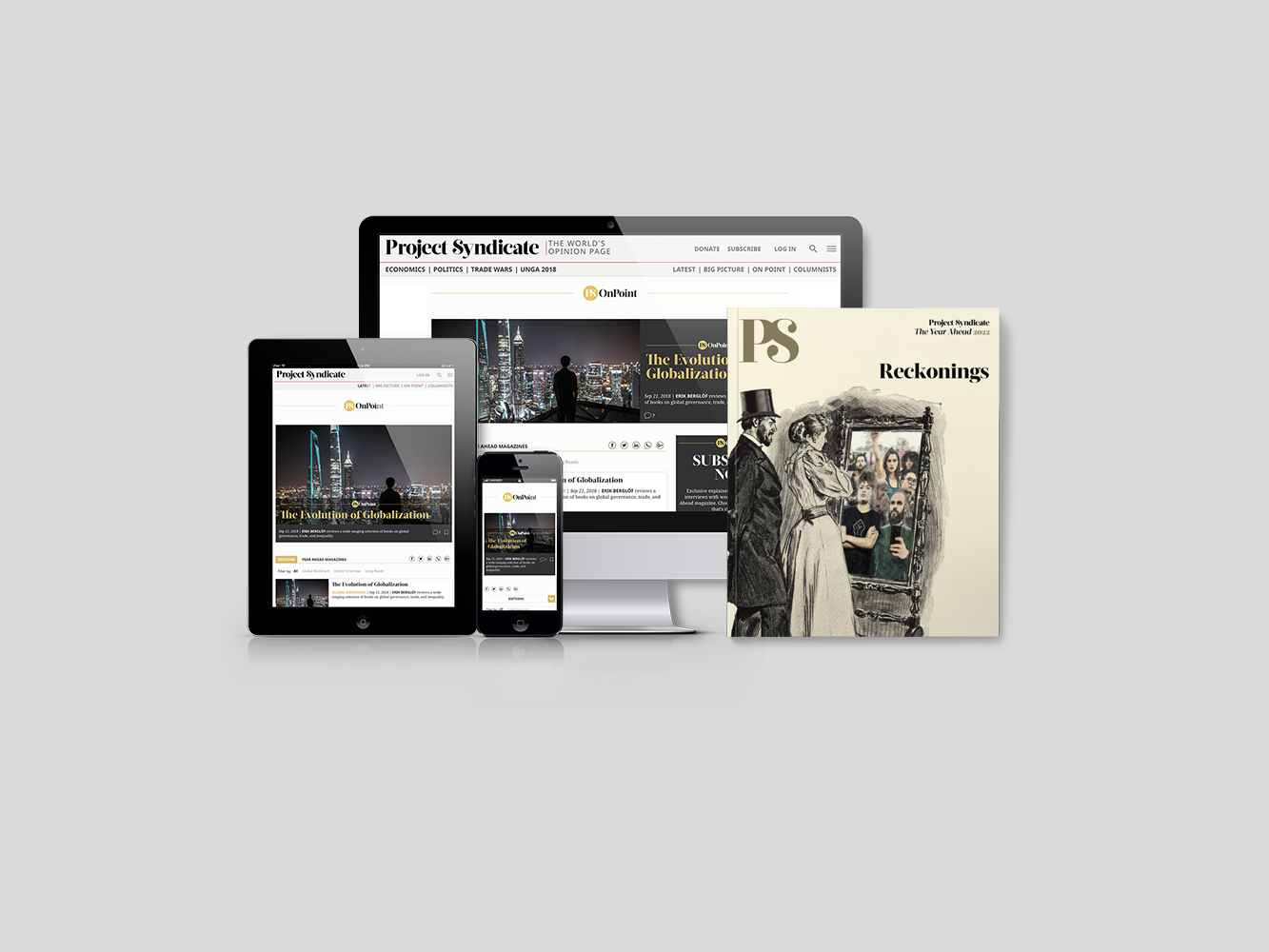 Subscribe to Project Syndicate
Enjoy unlimited access to the ideas and opinions of the world's leading thinkers, including weekly long reads, book reviews, topical collections, and interviews; The Year Ahead annual print magazine; the complete PS archive; and more – for less than $9 a month.
Trotz des Hypes um "den Kampf um die Arktis" und trotz der recht eisigen Atmosphäre zwischen den Antragstellern gibt es allerdings kaum Gründe dafür, einen Konflikt zu befürchten. In der Ilulissat-Erklärung von 2008 haben sich alle Anrainerstaaten des Nordpolarmeeres darauf geeinigt, ihre Ansprüche friedlich und unter Berücksichtigung der UN-Seerechtskonvention zu stellen. Dabei wird zunächst eine UN-Kommission beurteilen, ob die Ansprüche plausibel sind. Und wenn sie sich überschneiden, was sehr wahrscheinlich ist, finden bilaterale Verhandlungen statt.
Solche Gespräche können, um es milde auszudrücken, lang dauern. Norwegen und Russland haben über ein viel kleineres Gebiet vier Jahrzehnte verhandelt.
Sowohl Dänemark als auch Russland haben für die Erforschung des Lomonosov-Rückens einen hohen Aufwand getrieben. Dänemark hat für wiederholte Expeditionen schwedische Eisbrecher gemietet, und Russland hat besondere U-Boote entwickelt, um vom Rücken und vom Meeresboden Proben zu entnehmen.
Für Russland war die arktische Region immer strategisch bedeutsam. Dort, in Westsibirien, finden 85% der Erdgasförderung des Landes statt. Der Kreml hat ein neues Militärkommando für die Arktis aktiviert und gründet Luftwaffenstützpunkte sowie Radarstationen an der dortigen Küste.
Aber diese neuen russischen Stützpunkte sind sehr weit von der übrigen Zivilisation entfernt. Und zu den großen Entfernungen kommt noch das harsche Klima. Als ein kanadischer Militärkommandant gefragt wurde, was er täte, wenn ausländische Soldaten den hohen Norden seines Landes angreifen würden, antwortete er gelassen, er würde eine Expedition schicken, um sie zu retten. Obwohl Russland auf eine große Steigerung der Schifffahrt entlang der Nordmeerroute gehofft hatte, ging der Handelsverkehr dort in diesem Jahr um 77% zurück.
Natürlich steht für Kanada, Dänemark und Russland zu viel auf dem Spiel, um sich durch die Abgelegenheit der Region und ihre lebensfeindlichen Bedingungen davon abhalten zu lassen, ihre Ansprüche durchzusetzen. Grenzen wie diese werden dauerhaft festgelegt, und niemand weiß, welche Entdeckungen, Technologien und Möglichkeiten die Zukunft bringt.
Im Moment allerdings hat niemand Grund zur Beunruhigung – auch nicht der Weihnachtsmann. Über die Zugehörigkeit des Lomonosov-Rückens wird wohl noch viele Jahre diskutiert, während er – ebenso wie wir – wahrscheinlich dringendere Sachen zu erledigen hat.
Aus dem Englischen von Harald Eckhoff